If you're looking for a place to "set-up shop" during the day, you need to check out Staples Connect for yourself (and your business). Staples Connect is a reinvented store with coworking, podcasting and community event spaces where professionals, teachers and students alike can connect and grow together.
Staples Connect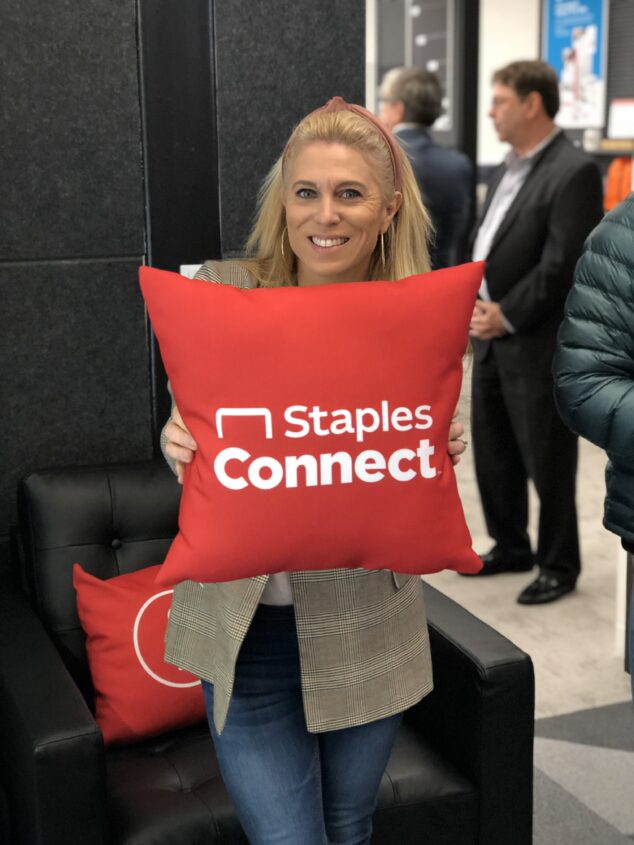 I love being an entrepreneur, but sometimes it can be isolating. I started Permission to Hustle with my business partner because I craved to find community online, beyond just the blogging community, too. I'm a people person, so I love to be around people and be inspired from other people. I've been fortunate to set-up an incredible virtual tribe for myself throughout the years, but still – I love that in-person connecting. Staples Connect is the perfect space for someone like me because I can work and grow my business on my own, but I can also be around other people to learn, connect and grow from.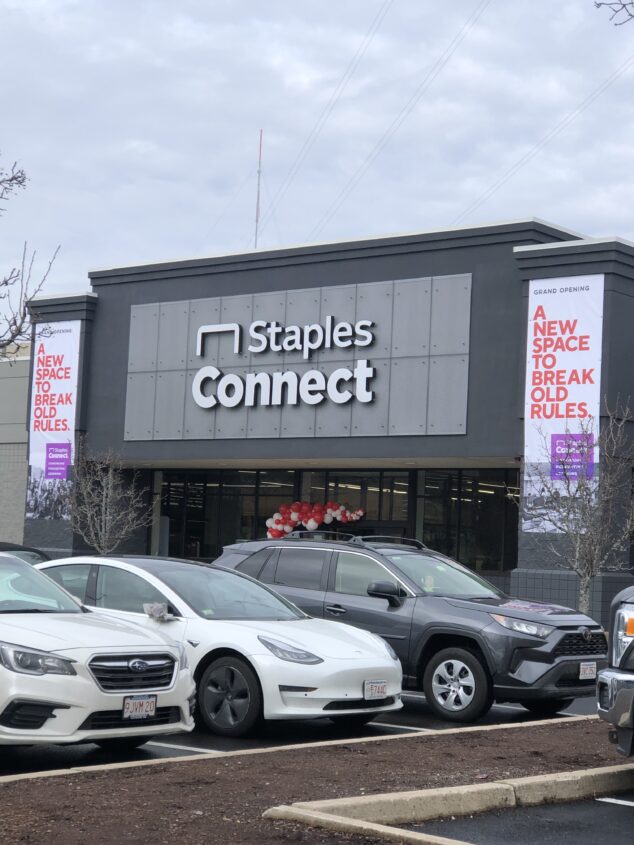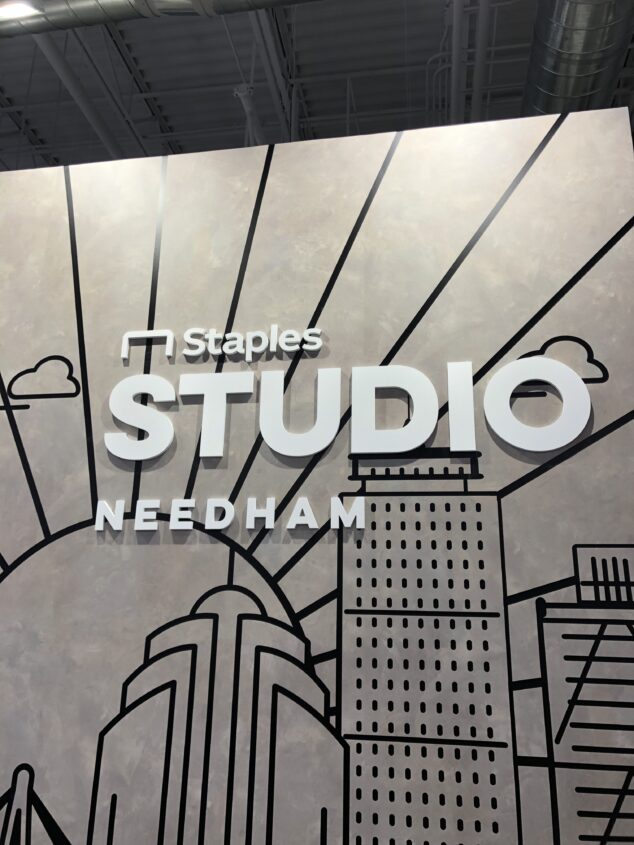 I had the opportunity to visit a Staples Connect in Needham, MA on Wednesday (2/5) to tour and see the space up close and personal. I was so impressed by the look of it, the feel of it and the incredible resources it provides. I know Staples as the destination I go for all of my business needs (notebooks, pens, pencils, folders, planners, markers, binders, etc), but I love that it's now a place I can go to be inspired and get hands-on learning from, too.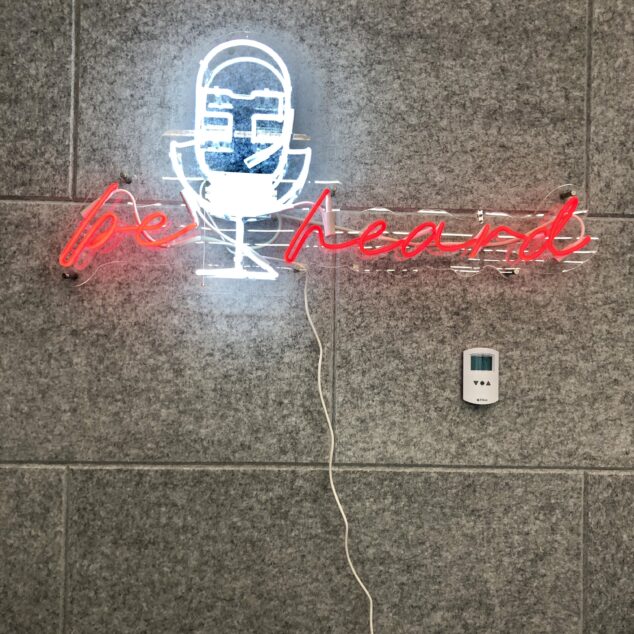 Let me share with you a little about Staples Connect, just so you have a full picture. I'm going to start with the Staples Studio, which is more than a place just to work. Staples Studio is a shared workspace for innovators, entrepreneurs and teams with inspired office spaces, simple transparent pricing and countless perks. The spaces are available on a membership basis and members will have access to 7 Staples Studio locations (right now in Boston, Brighton, Needham, Cambridge, Danvers, Norwood and Somerville).
What does membership at Staples Studio entail? You will get unlimited meeting room use (which is a great perk for businesses!), TSA PreCheck™ enrollment, 10% OFF supplies and services at Staples, FREE podcasting access (which is incredible), unlimited black and white printing, 500 color business cards, secure and fast WiFi, stocked kitchen/breakroom (which are beautiful), free parking (except at Government Center location in Boston) and a wellness room (which I personally love for new moms).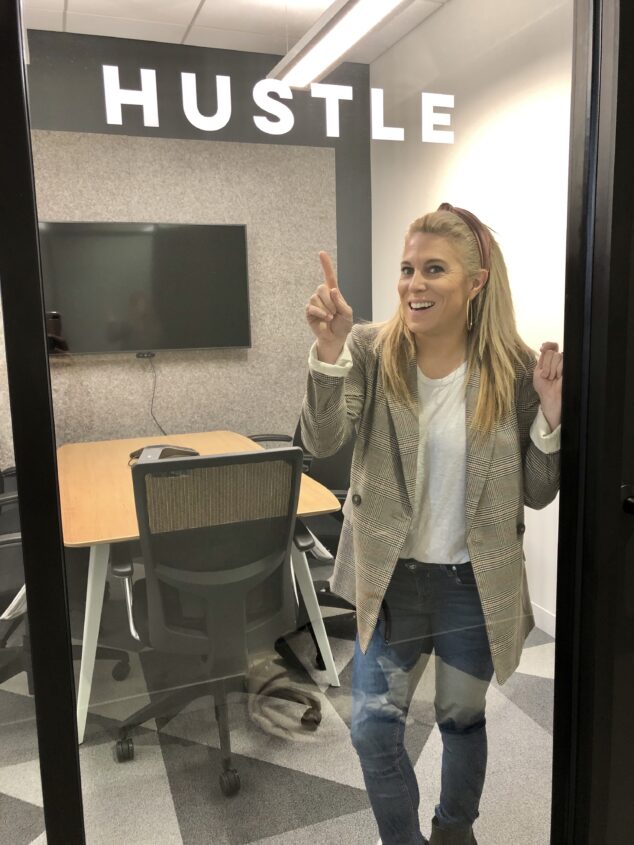 Let me move onto PODCASTING! Staples Connect offers a Podcast Studio for members! As a podcaster who has to do everything alone at home, I'm ALL OVER THIS SERVICE. You can create professional quality podcasts with best-in-class audio equipment and studio space with Staples Connect experts by your side. Not only that – after recording, you will be able to get editing and sharing services available to you, too. I'm telling you, this is incredible to have at your fingertips!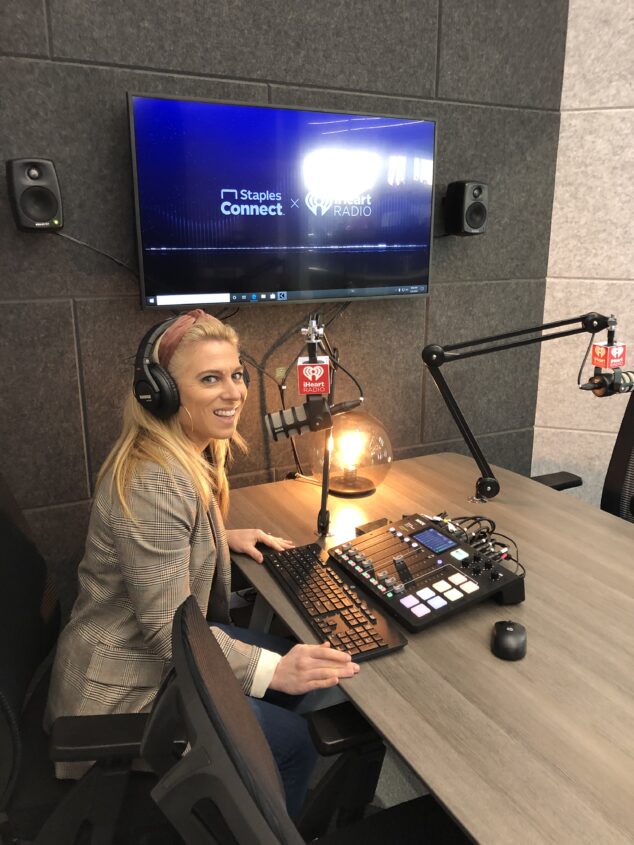 The SpotlightSpace at Staple Connect is pretty amazing, too. This will be an amazing resource for local communities and small businesses. This is a free (yes, FREE) in-store event space designed as a platform for personal and professional development. You can host learning sessions, workshops, seminars, meetings, classes, etc right in the SpotlightSpace. I just can't get over that you can host your own event at NO cost, this is such an amazing resource for people.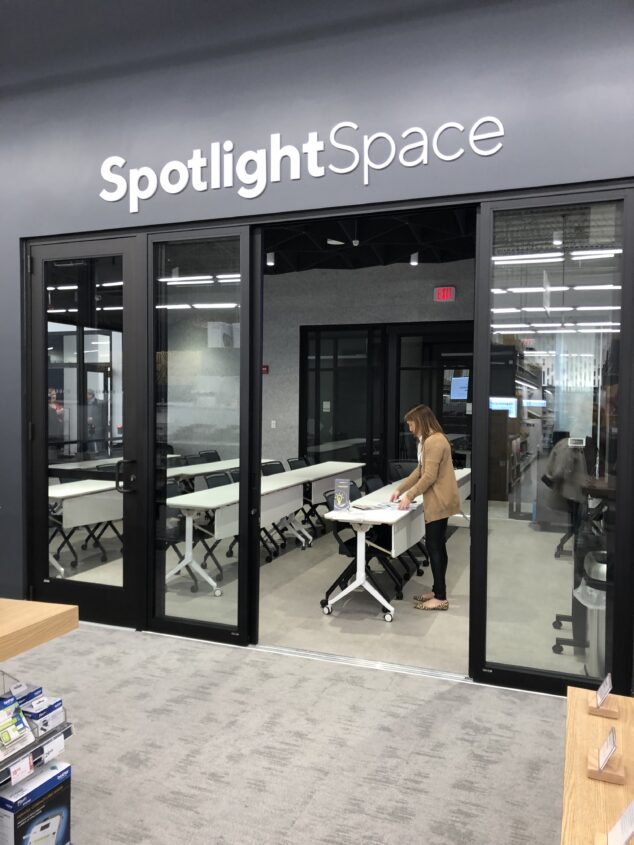 The SolutionShop on-site is simple what every business needs. This was so incredible to see because I know I would be utilizing this more than anything at a Staples Connect location. It's pretty simple, the SolutionShop offers all the services you need most for your business.
Pro Services – Free video consultations with specialists in marketing, legal and accounting.
Print Services – Print everything you need to grow and support your business.
Tech Services – Setup, protection and 24/7 advice from experts for all of your devices.
Shipping Services – Available 7 days a week, open early and late.
TSA Precheck – You can starting flying straight through security! Enroll right in store in just 5-10 minutes.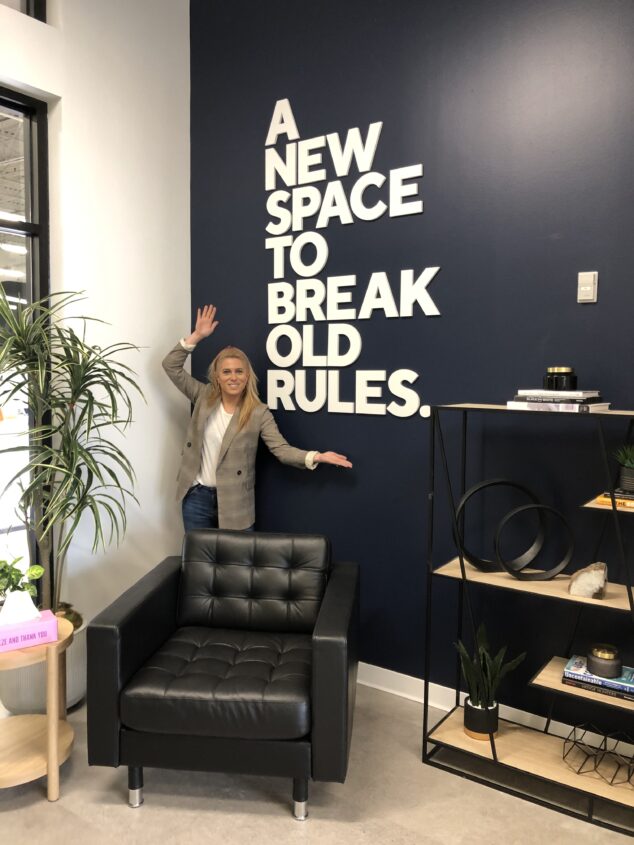 All this – right here for you – at your fingertips. Pretty incredible, right?
Staples Connect is more than just selling products, they want you to reach your potential. I saw this while walking around the Needham location. I'm not kidding, I could've stayed there all day! I was there for 2 straight hours walking around with my jaw to the ground. I stopped and chatted with everyone, including the store manager Bob (who has been at this location for 19 years!) and he shared with me his excitement for this new adventure! It was wonderful seeing everyone so excited to get people in and get people motivated to grow, learn and connect!
I started my own business 13 years ago and I haven't looked back. I love that places like Staples have always been there for people like me. It's not easy being in business as yourself! Even my husband – he is a small business owner and utilizes Staples, too. The second I heard about Staples Connect, it just made so much sense.
Make sure you check out our Permission to Hustle Facebook group, too! We started it because we wanted to give ourselves and women (and men) everywhere the permission to hustle. We wanted women to feel that hustling at something you love and at something you're passionate about is an awesome feeling… and nobody should ever make you feel bad about going after what you want (regardless of your age!).
I hope you ALL hustle at something in your life! We have this community geared towards women to inspire, motivate and build each other up ever single day! It's a place that we want women to feel heard within. I'm excited to share this incredible resource of Staples Connect with the community because this is the kind of thing we're all looking for out there for our businesses.
Head to Staples Connect to check out more information! If you have any questions drop them in the comments below! I will answer what I know and direct you to someone else if I can't answer it! Thanks for reading! XO