We're all feeling it right now and need activities for kids at home. We're at home with our kids and we've exhausted everything we can think of doing… or have we? With 5 kids I'm trying to find things to do every single day, so I thought it was time to come up with a list of activities.
I feel like we're all looking for new and fresh ideas of things to do with our kids at home. Usually it's easy to just get in the car and head somewhere, but when you can't – you need to be creative.
Activities for Kids at Home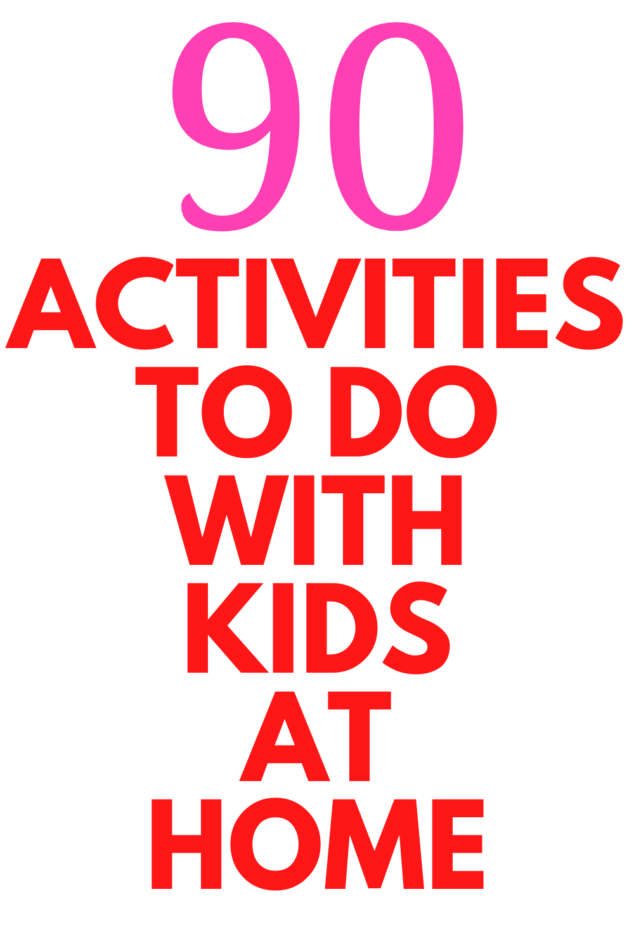 I hope this list of activities for kids at home is helpful to you. I know that I need all the help I can get right now to keep my kids busy and active.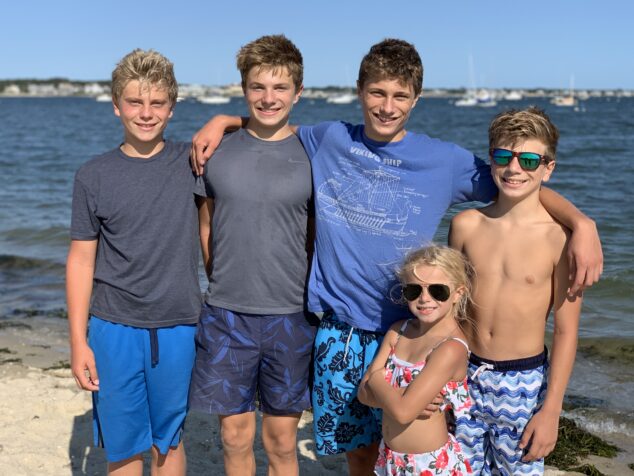 As much as I crave a little downtime for them, I know it's vital for them to be moving, creative and active at the same time. I think it's important to make sure they're also having fun. Fun brings happiness and I want happy kids.
I know that fun things to do at home is something that my kids will remember. They won't remember the burnt toast or the crazy mornings getting everyone up (or maybe they will!), but they will remember making a fort in the living room. They will remember those kinds of things, which will mean something to you and to them.
Coming up with fun activities for kids at home is something that I loved working on because I think it's important for parents to be part of these activities when we can.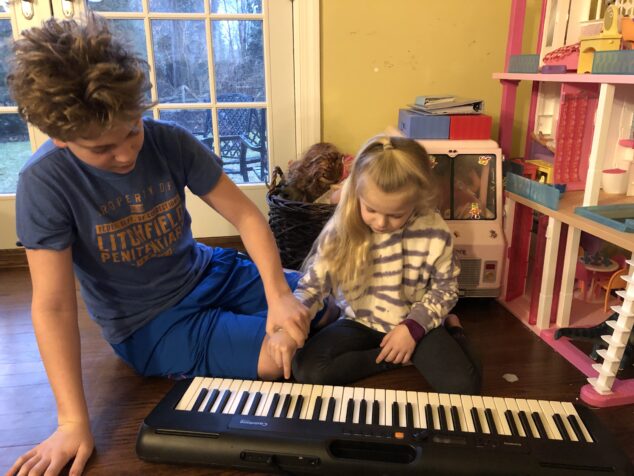 I work full time from home anyway, so I know it's important to get through all of my work and make sure everything gets done on time when it needs to get done, but my "off" time is with my kids.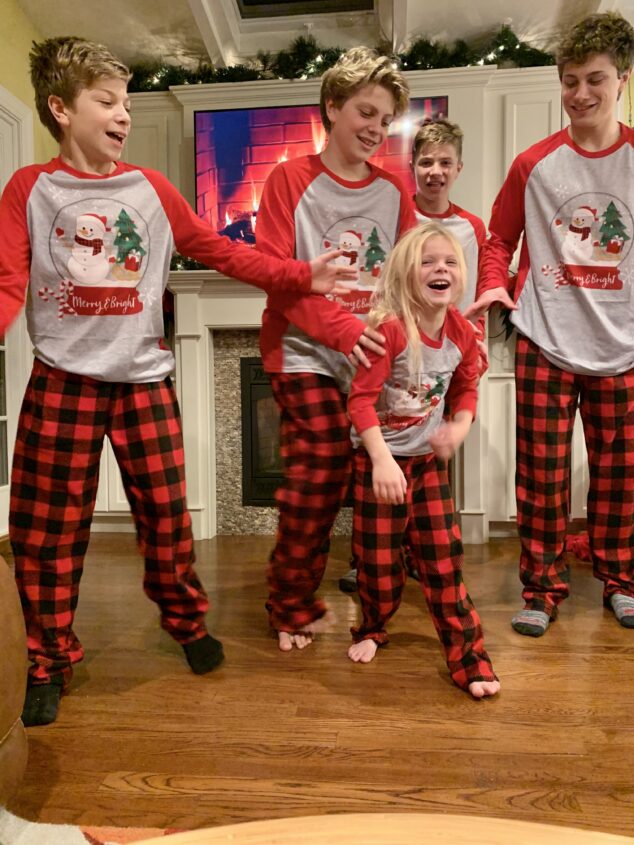 Here is a list of ACTIVITIES FOR KIDS AT HOME (in no particular order!):
Build a Living Room Fort
Bake Cupcakes
Make Your Own Pizza
Fly a Kite in the Backyard
Plant Flowers
Plant a Vegetable Garden
Paint a Picture
Take a Virtual Art Class
Go on a Virtual Field Trip
Paint your Nails
Try a New Hairstyle
Have some Fun Makeup Try-Ons
Create a Spa at Home
Create a LEGO Fort
Read a Book Aloud Together
Organize Something in Your House
Learn An Instrument Together
Create a Music Video
Learn a Fun New Dance
Learn How to Sew
Make Lunch Together
Make Breakfast Together
Create a Gigantic Puzzle
Play a Board Game Together
Play a Video Game Together
Make a Scrapbook
Build a Birdhouse
Neighborhood Walk
Paint a Room in your House
Create a Scavenger Hunt
Make a Milk Shake
Create Ice Cream Sundaes
Make a Posters to Hang on your Windows
Paint Rocks
Sidewalk Chalk Party Fun
Start a Mom and Child Journal Together
Try Hopscotch
Watch the Sunset
Make Your Own Jewelry
Build a Train Set
Learn a New Language (online videos)
Write a Letter to Someone Special
Make a Flower Bouquet
Play Basketball
Play Football
Ride Bikes Around Your Neighborhood
Play a Game of Croquet
Do some Running Contests
Create a Fashion Show
Go Through Old Photos and Videos Together
Plan a Picnic in your Backyard
Breakfast in Bed
FaceTime Someone Together
Tie Dye Project
Try Making Balloon Animals
Make a Time Capsule
Karaoke Night
Create a Theme for the Day
Create an Obstacle Course
Binge Watch a TV Series
Sleepover in the Living Room
Watch TikToks Together
Create a YouTube Channel Together
Do some FUN Challenges
Science Experiments
Create Your Own Recipe
Have a Full Craft Day
Taco Night at Home
Work on a Family Tree
Dress Up "Fancy" Night
Create a Fun Dollhouse
Make a Sock Puppet
Have a Brinner Night (breakfast for dinner)
Coloring Worksheet Printables
Make Your Own Donuts
Educational Worksheets for Kids
Haircut Night at Home
Bedazzle T-Shirts
Play Cards
Paint a Mural
Play-Doh Creation Night
Tell Ghost Stories
Fondue Night at Home
Family Trivia Game Night
Make S'Mores Outdoors
Bake a Pie
Kids Yoga
Bake Cookies
Take Photos on a Camera or Phone
Start a Daily Journal
I hope this list of Activities for Kids at Home helps you out! I hope it makes you see that there are so many different things we can be doing at home with our kids right now.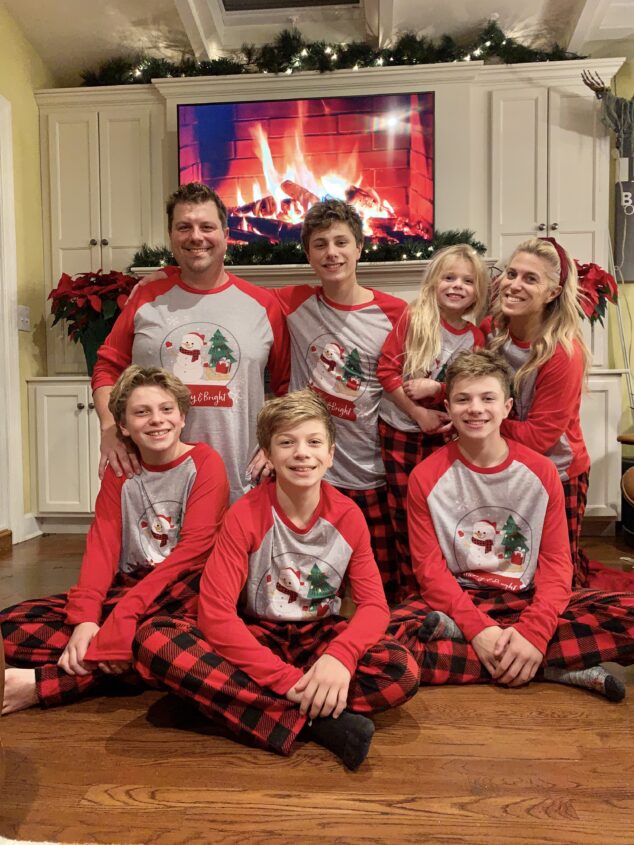 On a day when you're feeling stuck or confused about what to do, bring this list up and start going down it until you find children activities that work for you. I think it's important to make sure we do everything we can do to pass the time!
If you have teens at home, I also have a list of 60 Things for Teens To Do at Home. I have 4 teens, so I know how vital it is to keep them busy, too. The good thing is that many of the items on this list your teens could and should do, too! I love how fun it is to keep them busy and everyone else, too.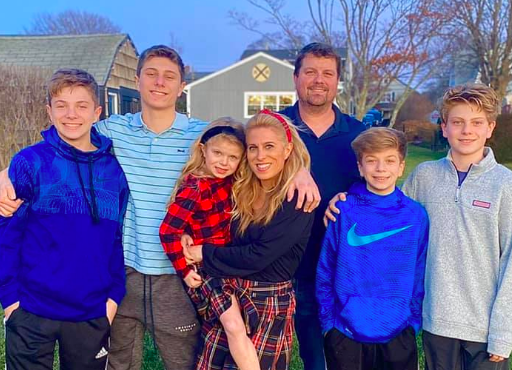 HEAD ON OVER AND JOIN ME at my private Facebook group called Fashion Over 40: Daily Dose of Style – HERE!!! I'm all about the fashion tips and in sharing what I can. I love sharing daily deals there every single day. I also share beauty tips there, too. Love your support and let me know what it is you're looking for, too!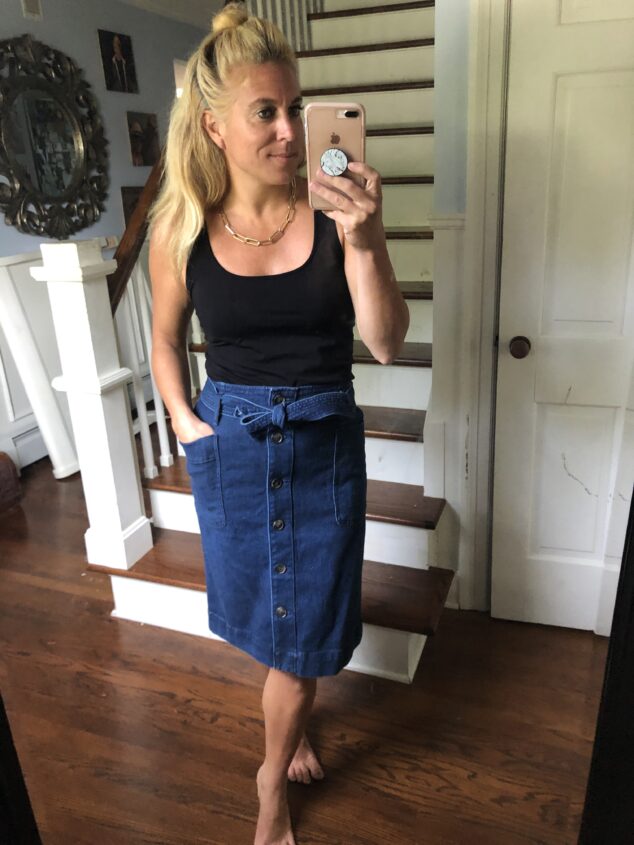 Make sure you share with me if there's something you love and I missed it on the blog! See my fun post on my FREE Makeup Samples! I know we all love free, especially right now, too! I'm all about sharing everything I can when it comes to fashion and beauty! Hope these posts help you out!
One thing you can add to your activities with kids is Mini Pie Making Kit from Table Talk Pies. It's so much fun for kids to do with you.
Make sure you let me know what activities for kids at home that you loved! If I missed anything, make sure you add it in the comments below. I'd love to know what you're doing and we can add it to the list.