It's mid January and this is usually when people fall off the fitness wagon. I'm raising my hand high because this has happened to me. This year I've created my own DIY Fitness Journal to chronicle and keep track of my workouts. If you need some accountability I wanted to share some Fitness Journal Ideas.
Fitness Journal Ideas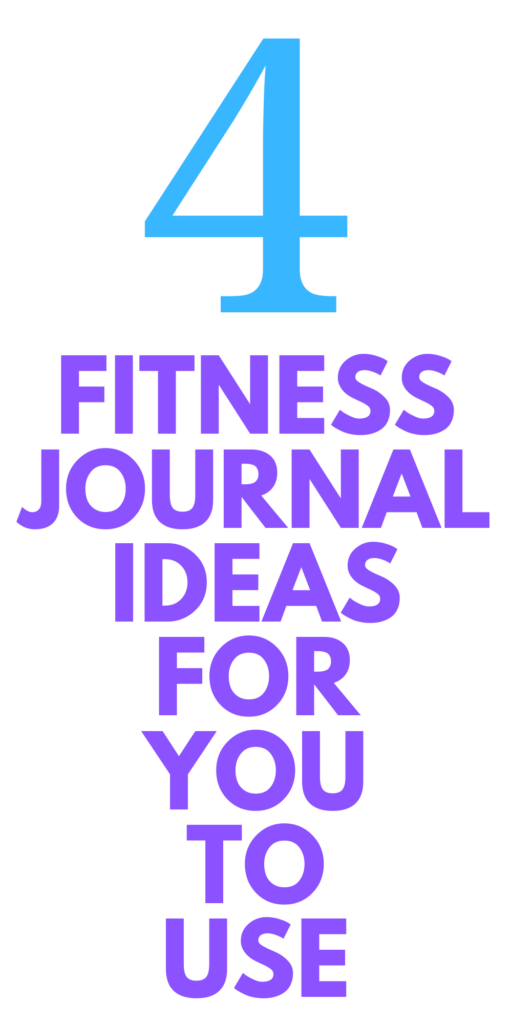 When it comes to taking care of yourself, it's an essential. I've spent years working out and trying to eat healthy because I know it makes me feel better from the inside out. I've never really chronicled my workouts in the past. When I saw a friend post recently about her fitness journal, I knew I needed one. I started researching some Fitness Journal Ideas immediately.
I'm going to be honest with you – coming up with fitness journal ideas is different for everyone. You really need to know exactly what it is that you want to keep track of for your workouts. If you're training for something, this should be something you're absolutely doing. If you're just trying to stay accountable, this would be a great addition to add in.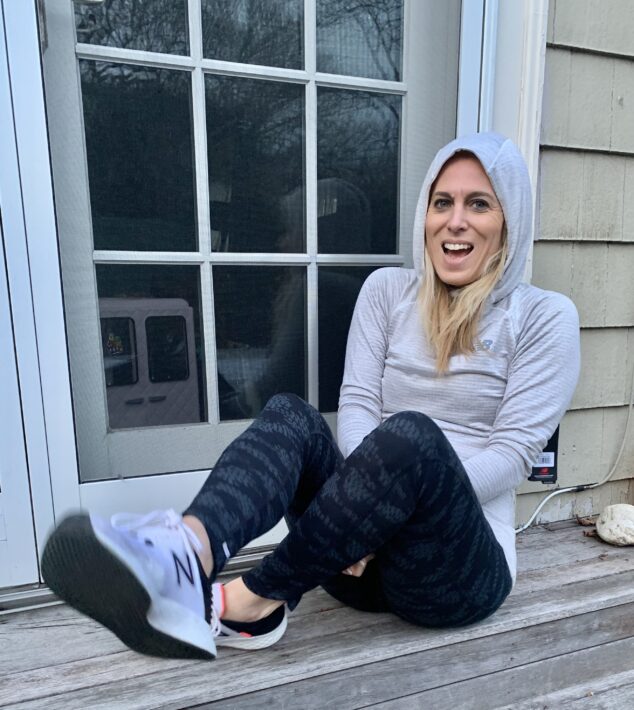 I'm going to share with you what I like to keep track of for myself:
Amount of time of workout – I'm someone who tries to get in 20 minutes a day when it comes to working out. 20 minutes is my gauge, so I like to track when I do (or how much more I've gone).
Distance – I basically stick my workouts to running or walking, so I love to track how far I've gone. My goal is to always hit (at minimum) a mile.
Dates – I need to make sure I'm sticking to my workouts, so I love to a calendar print out. There's nothing more satisfying than crossing off a date.
These are the (3) things that I track and make sure I document when it comes to finding fitness journal ideas. I look for these types of things and if I don't find them, I just will create a custom fitness journal.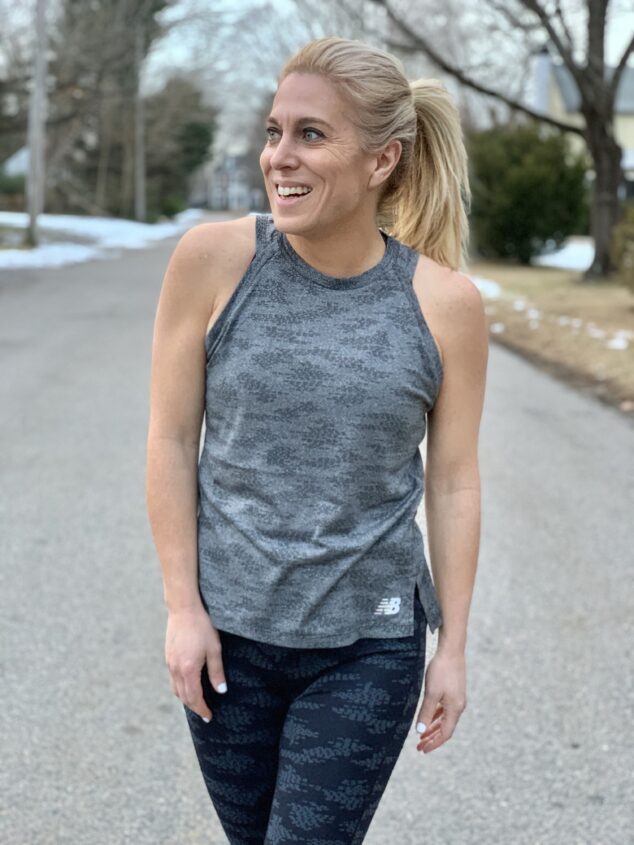 We all don't have the time to sit down and make your own fitness journal, so I wanted to share with you some fitness journal ideas. These are all meant to serve you on your workouts and fitness adventures to keep you going and keep you on track along the way.
This Year I Will…: A 52-Week Guided Journal to Achieve Your Goals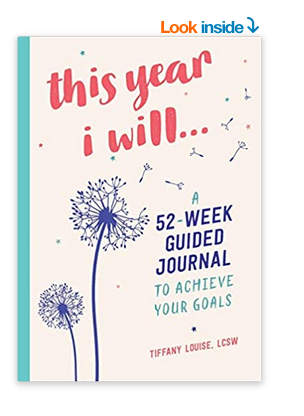 No matter what you're looking to accomplish, this is the year to do it. Whether it's losing weight, exercising more, or finishing that passion project, This Year I Will… is the guided journal that offers the tools and support you need to finally do the things you keep promising yourself you will.
Over the course of 52 weeks, this guided journal will help you hone in on what you want to achieve, set realistic goals, and track your progress toward success with a variety of prompts and mental exercises.
Discover how self-reflective writing can help you find clarity, as well as identify and overcome the obstacles in your way.
Click here to check it out and order.
Today is the Day: A 90 Day Food + Fitness Journal: Daily Activity and Fitness Tracker to Cultivate a Better You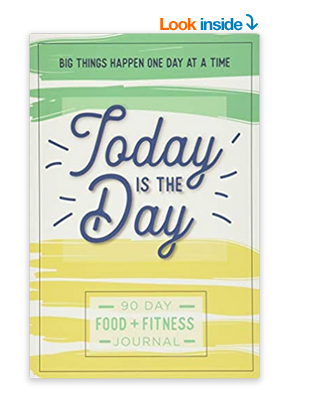 Today is the Day is a 90 day guide to cultivate a better you! It is a food and fitness themed self exploration journal that is designed to help you set and reach your goals, dig into your why and set a plan of action to achieve those goals.
Each day includes space to record stats on how much sleep you got, what you ate, how much water you drank and exercise. These are all critical metrics in becoming the best you.
We all say that we'll drink more water or exercise 5 times a week but going through the process of writing down your goals and tracking your performance has a major impact on you actually achieving your goals.
Click here to check it out and order.
Workout/Fitness and/or Nutrition Journal/Planners – Designed by Experts, w/Illustrations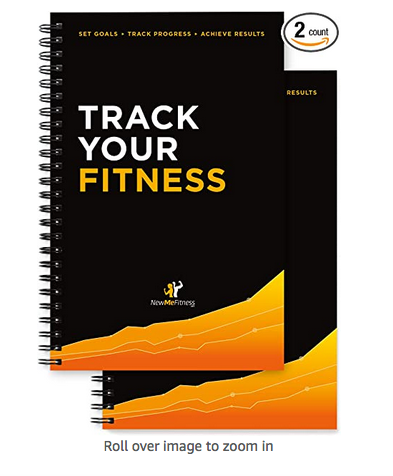 GET FITTER FASTER (2-pack, 126 daily workout pages per book): Studies show tracking your progress with a fitness log can help you achieve your goals sooner and stay on course for the long term.

CREATED BY PROS: Your exercise log book was developed by people who know the science of working out. It's endorsed by personal trainers & military fitness experts.

DETAILED TRACKING: Record goals & starting / ending stats and track progress & workout frequency. Includes graphics that show which exercises target which muscles & a guide for measuring body fat.
Click here to check it out and order.
Clever Fox Wellness Journal – Weekly & Daily Health and Wellness Log, Food Journal & Meal Planner Diary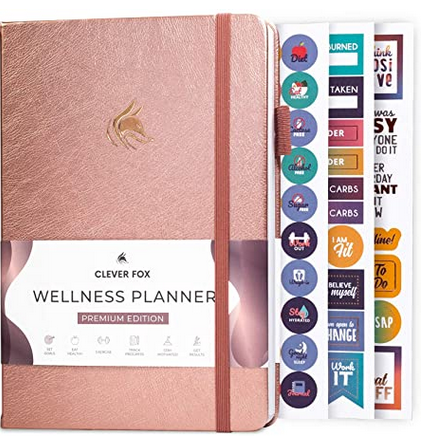 BECOME HEALTHIER & ACHIEVE WELLNESS GOALS FASTER – Whether you are striving to eat healthier, cope with a physical or mental condition, lose weight or gain muscles, Clever Fox Wellness Planner will help you kickstart your wellness journey!

This customizable Wellness journal was developed by health, fitness and nutrition experts to help you reach your wellbeing goals: track activities, water and food intake, set daily priorities, and fill in the planner according to your personal health needs!

FEEL STRONG, LOSE WEIGHT & HAVE MORE ENERGY – The health and wellness planner uses positive psychology techniques to help you feel great, take your health habits under control, assist in losing weight and taking care of your body! Its layout has everything you need to succeed: a top goals page, monthly calendars, weekly sections for goals setting and habit tracking, daily food logs with wellness and activity trackers, a results page and dot-grid pages for additional health tracking.
Click here to check it out and order.
I hope these fitness journal ideas help you out. What I love about the ones that I shared above is that they also serve as a food journal, too. If you want to keep track of your wellness, these journals are a great place to start. I wanted to share a fitness journal example that would be helpful and get you moving.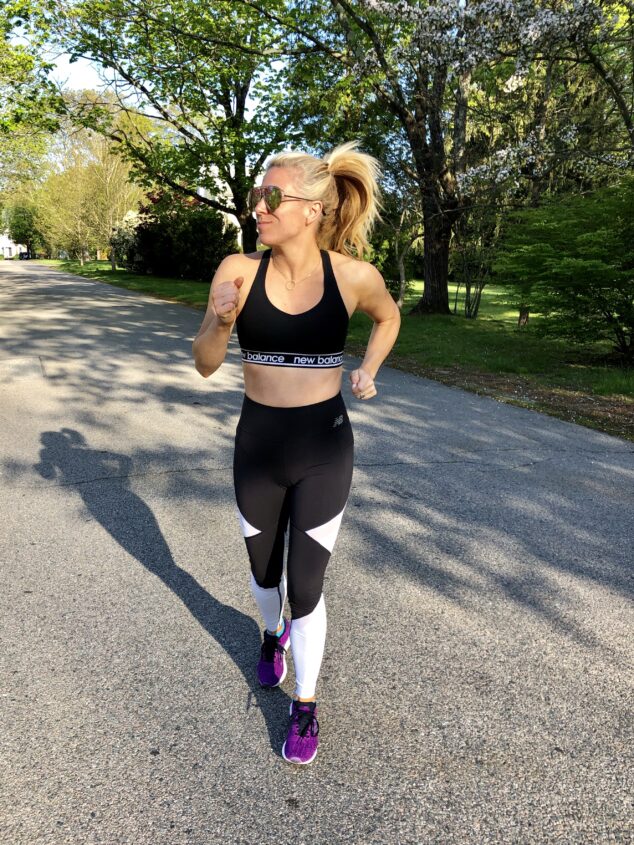 Let me know if you have any other fitness journal ideas that work better for you. Love to start a running list of some journals that you love and keep the list growing.
Check out why 20 minutes is important for me when it comes to my personal workouts. Ask yourself this question – Can you commit to 20 minutes a day? Here's why you should and here's why you can.