Do you have a family recipe that just touches your heart every time you make it? I have one that uses HOOD Sour Cream that is incredible.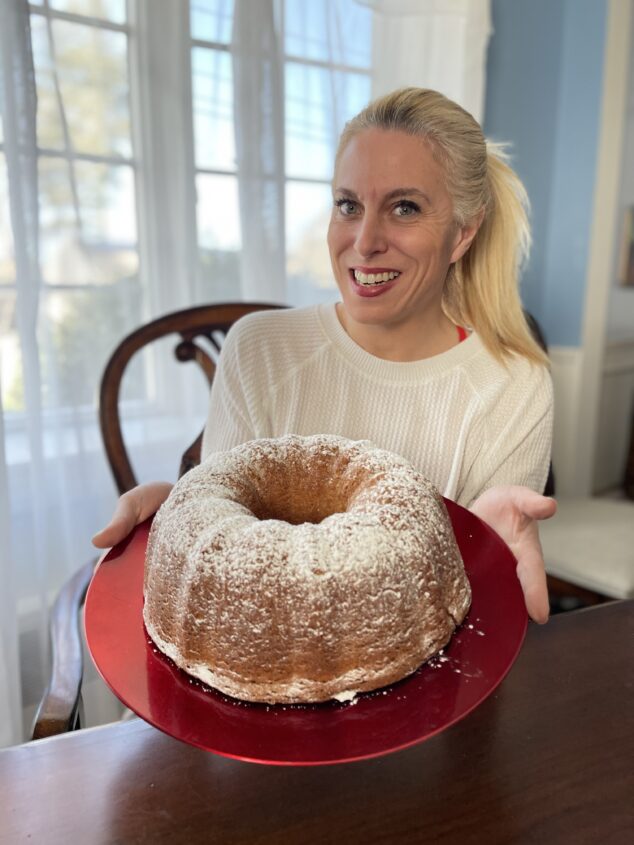 My Nana used to make the most delicious Lemon and Sour Cream Pound Cake when I was a kid. She would only make it during the spring and summertime, so it was always a special family seasonal dessert. Just thinking about her standing in her kitchen plating pieces for everyone in our family makes me smiled. Beautiful memory for me.
LEMON AND SOUR CREAM POUND CAKE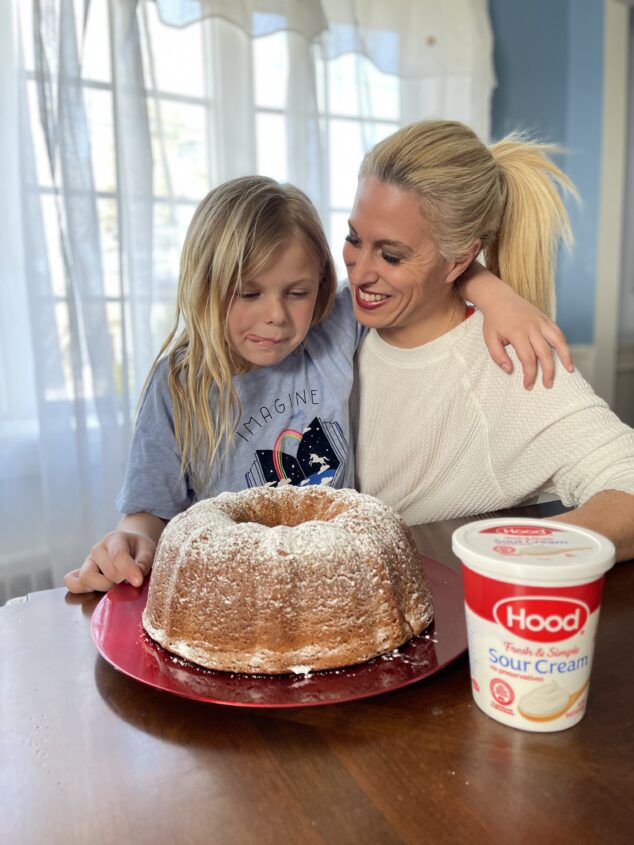 I've taken her special Lemon and Sour Cream Pound Cake and made it a special tradition for my family, too. I love making it for me because they didn't get the opportunity to know my Nana, but they get to feel her through special recipes like this.
There are 2 special ingredients in this one. The HOOD Sour Cream to make the cake fluffy. And the lemon curd to give it that special sweetness. I'm a big fan of Hood Sour Cream, so it's fun to be able to use it in a variety of different ways, too … even in my desserts!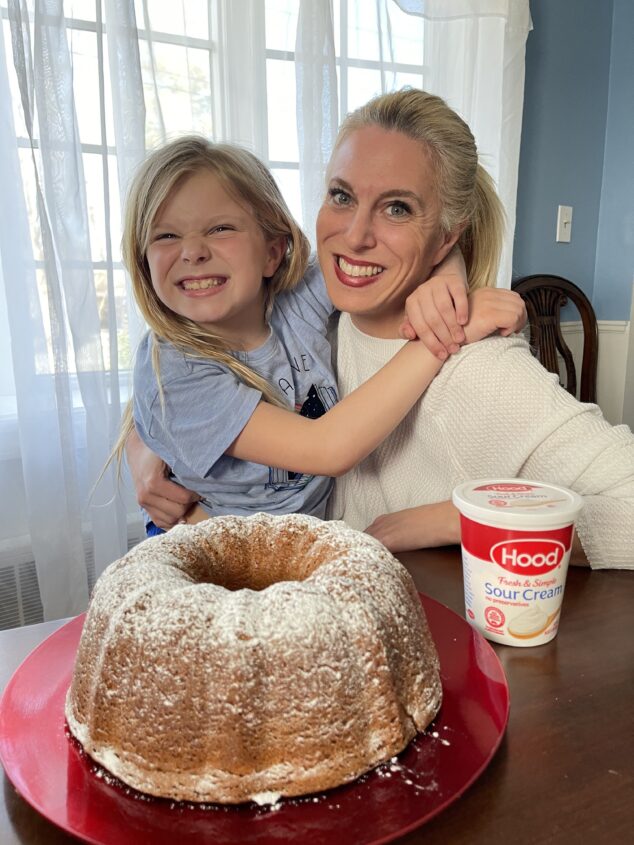 Here is the Lemon and Sour Cream Pound Cake recipe I use, let me know if you try this one. It's the perfect time of year. My daughter always helps me make this cake and it warms my heart to have her right next to me. I know my Nana is smiling because it's like going back in time being next to her.
Ingredients for Lemon and Sour Cream Pound Cake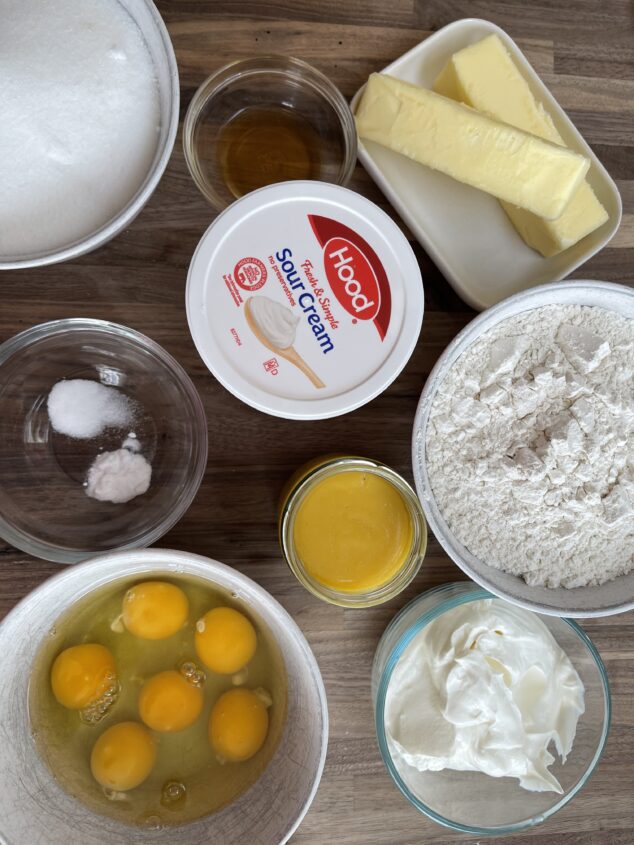 3 1/2 cups of flour
1 teaspoon of salt
1/2 teaspoon baking soda
2 sticks of butter (room temp)
1 cup of lemon curd
1 cup of Hood Sour Cream
3 cups of sugar
6 eggs
1 tablespoon of vanilla extract
Directions for Lemon and Sour Cream Pound Cake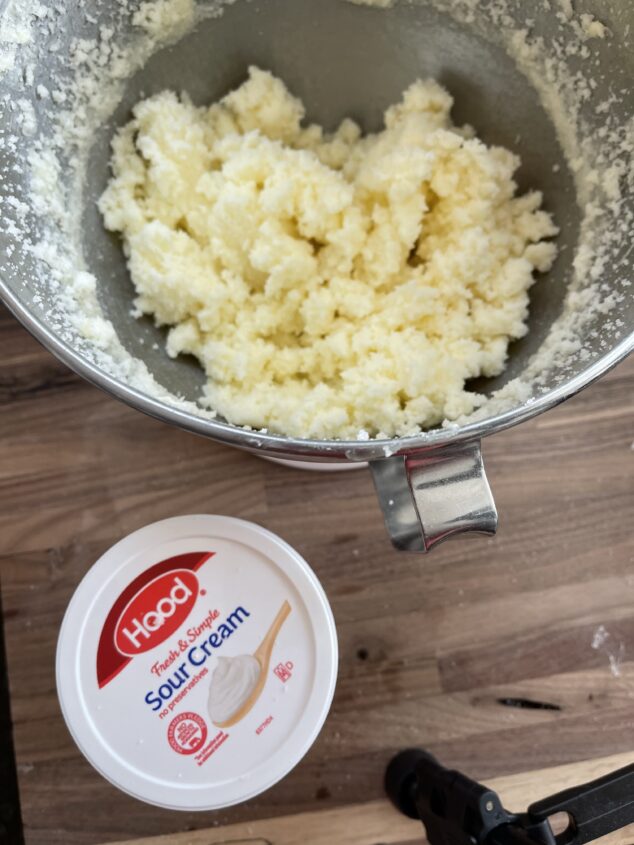 Preheat the oven to 325 degrees.
In a large bowl combine the flour, salt, and baking soda and whisk together.
In your mixer on high speed, cream the butter and sugar together.
Slowly add in the eggs one at a time, the lemon curd, and the vanilla extract. You'll want your mixer at a lower speed for this step.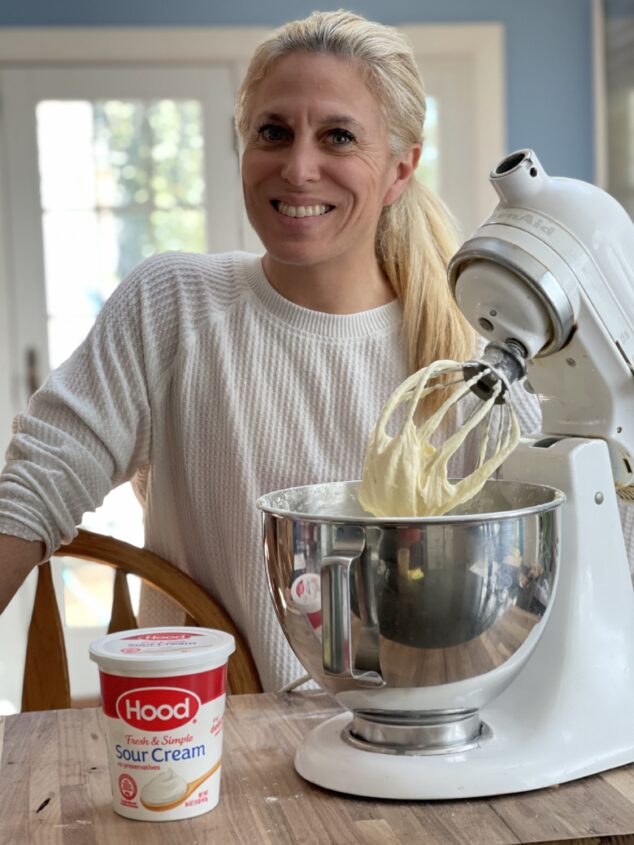 Once the mixture is combined, add in the flour mixture and sour cream. Go back and forth slowly adding in a portion of the flour and the sour cream until everything is added.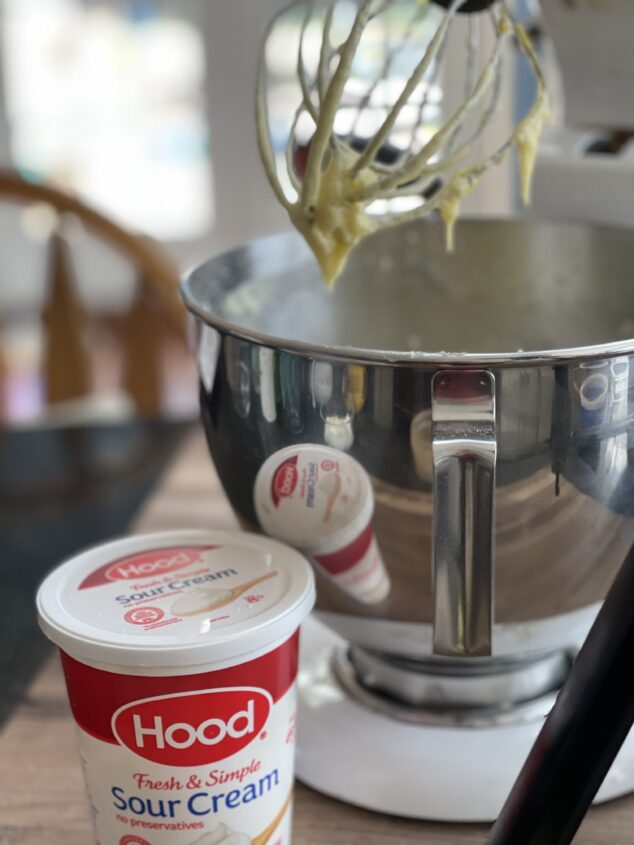 Add the batter into a greased bundt dish.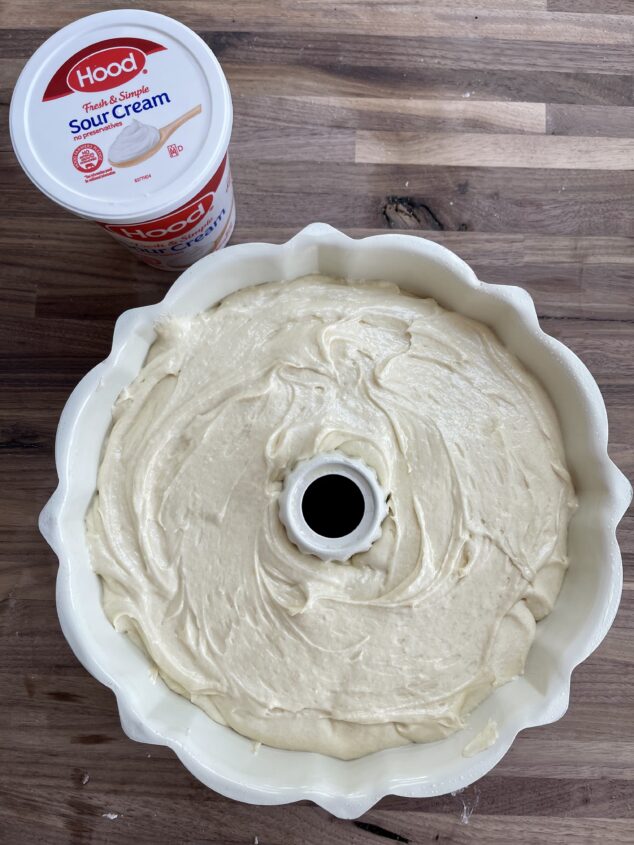 Bake for 80 minutes and then let cool for 20 minutes before transferring to a wire rack.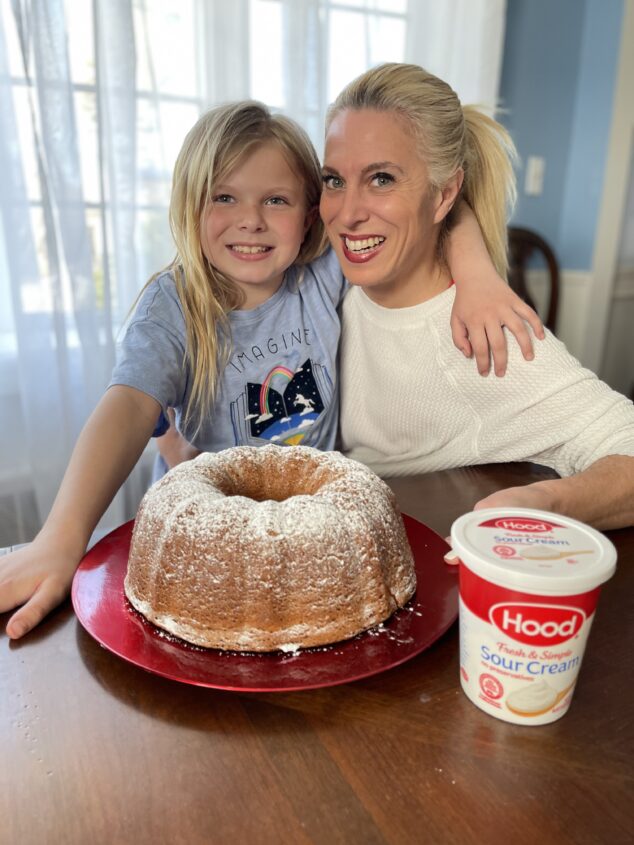 Optional: Add powdered sugar, fruit, or icing on top for an extra touch.