Jeans are one fashion item that every person should have in their closet. It's all about knowing how to look good in jeans and wearing them whenever you possibly can. Jeans should really be (for all women) your fashion best friend.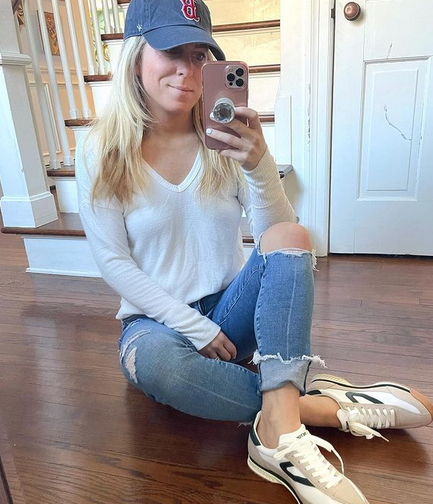 How to look good in jeans? It's all about finding the right jeans. There are fashion rules when it comes to buying the perfect pair of jeans. You want to make sure you find jeans that fit you well and flatter your body. Jeans come in a variety of styles, cuts, and washes. Find jeans that are stylish and jeans that make you look good.
Finding the right jeans is different for every woman. You want to make sure you know your body and know what looks good and (most important) what feels good.
How to Look Good in Jeans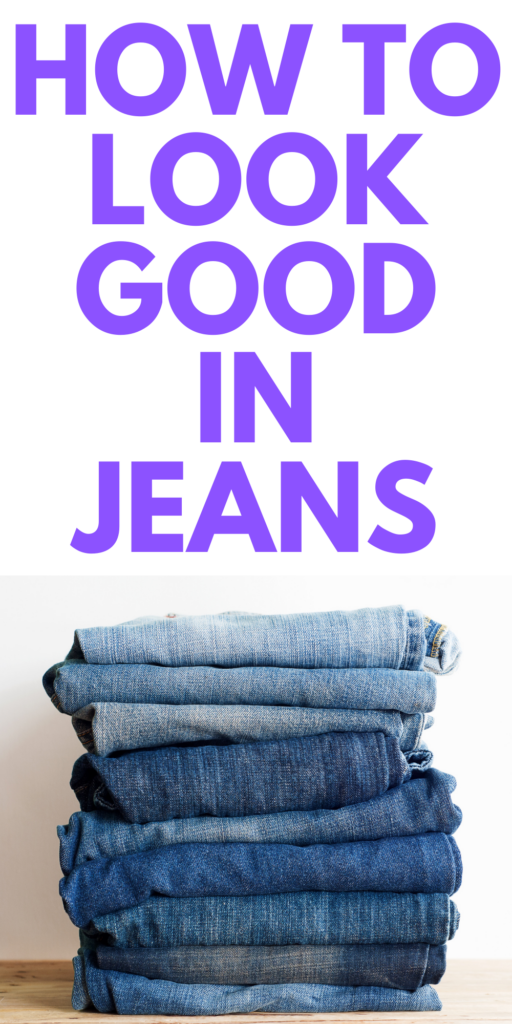 When it comes to finding the perfect pair of jeans, it's not always easy. It's all about making sure you know how to look good in jeans because this will forever help you continue to find jeans that work for your body.
If you're thinking, "I don't look good in mom jeans," that's fine – don't buy them! There are so many more options out there for you. The beauty of jeans is that there are high-waisted jeans, mid-rise jeans, lowcut jeans, cropped jeans, flared jeans, straight leg jeans, wide-leg jeans, bootcut jeans, skinny jeans, jeggings, distressed jeans, boyfriend cut jeans, etc.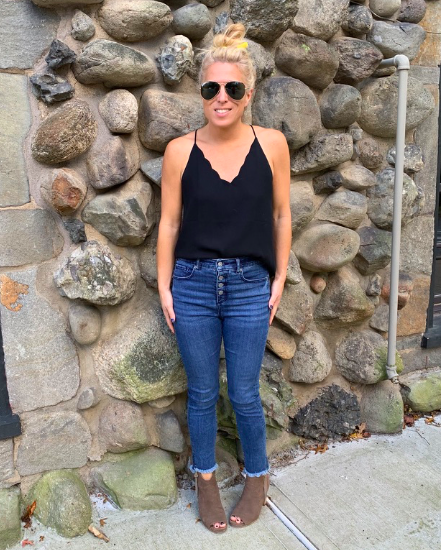 The toughest part when looking for the perfect pair of jeans is knowing what works for you. There are (5) fashion rules when it comes to finding the perfect jeans.
Rule #1: FIND YOUR FIT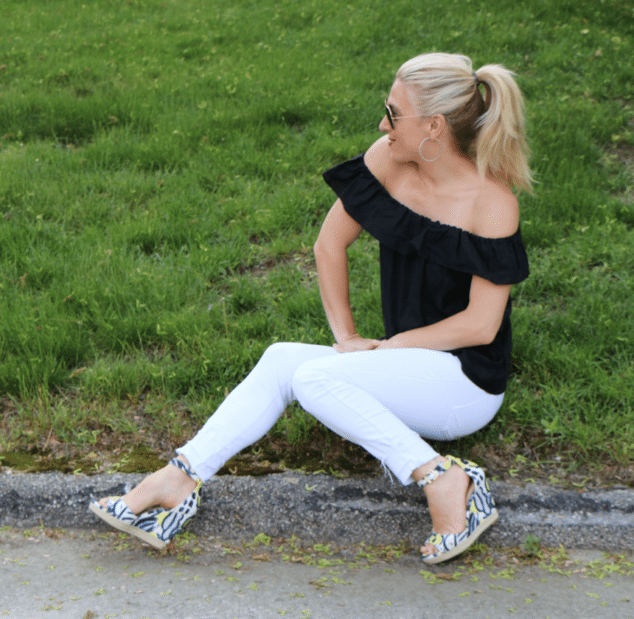 This tip might require some time on your end. You want to make sure you know what fit you prefer when it comes to buying jeans. Are you a straight-leg jean lover? Do you prefer skinny jeans? Are mom jeans your favorite? This might require you to head to a store and literally try on a dozen (or more) pairs to see what fit works for your body best.
Rule #2: KNOW YOUR MEASUREMENTS
As much as we all *think* we know our measurements, make sure you really do. You need to make sure you have a perfect fit. That means know your waist and your length sizes.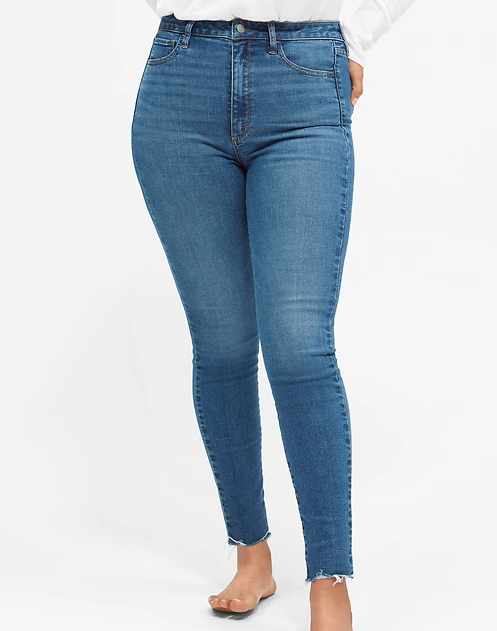 I was trying to buy a size 2 up till last year when I finally just waved the white flag and admitted that I went up a size. I was squeezing into jeans that just didn't fit me because they weren't the right size. I'm also 5 feet, so I've always needed to be aware of inseams on my jeans. If you want a pair to fit you like a glove, make sure you are getting the right sizes all around.
Rule #3: FORGET TRENDS
We all want to look good in jeans, but the truth is that not every trend works for every woman. In all honesty, not every jean trend should work for everybody's shape. A 60-year-old woman probably shouldn't be wearing shredded jeans like the 13-year-olds are. This is just a fact.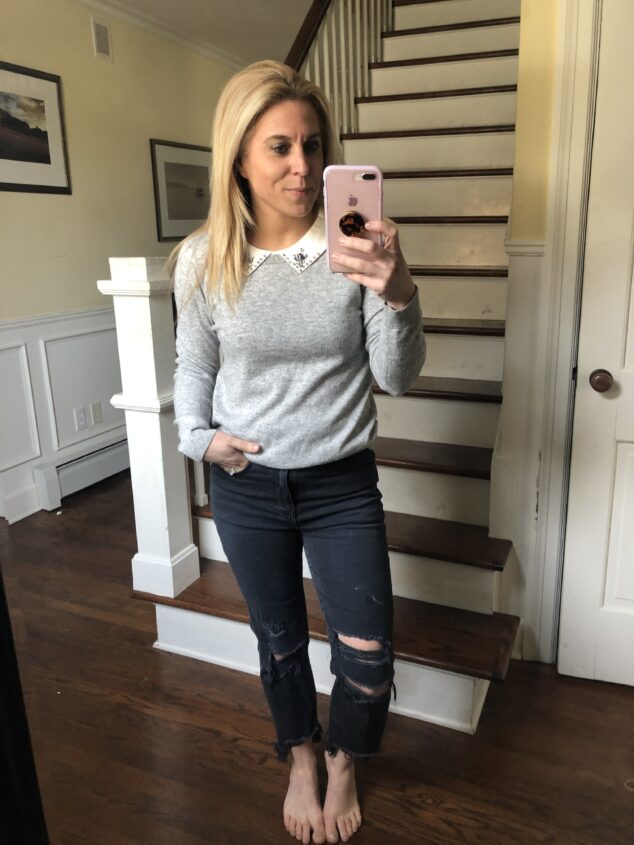 Take all of the jean trends with a grain of salt. When looking for the perfect jeans for your body, you need to make sure they work for you. Not all jeans are created equal when it comes to fashion. Know what works for you and know what makes you feel and look good.
Rule #4: ONCE YOU HIT THE JACKPOT, BUY AGAIN
Once you find the jeans you love, stick with them. Buy a few pairs of the same jeans. My attitude is one you find a perfect pair of jeans, stick with them.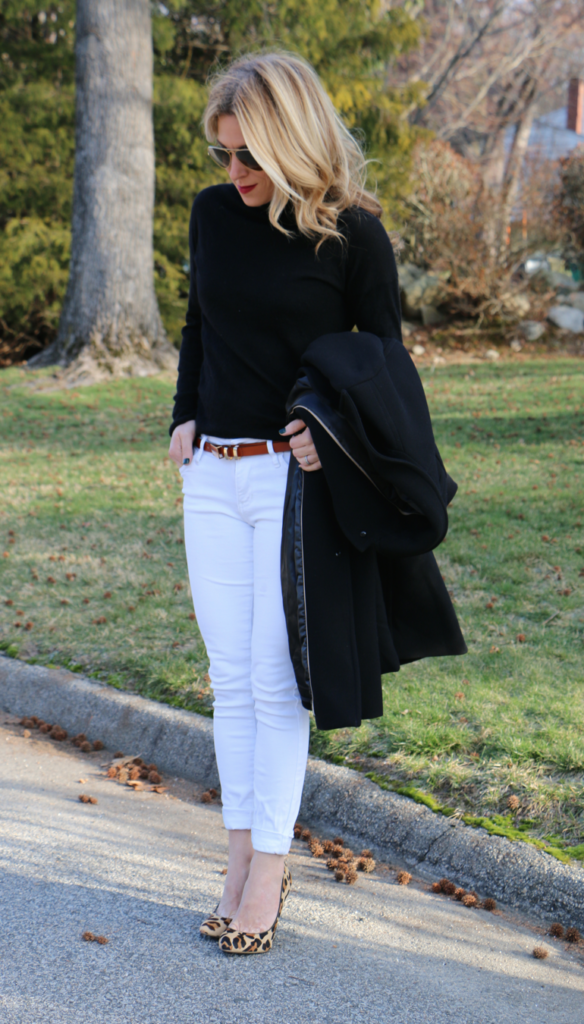 I found a pair of jeans at Old Navy last year that fit me like a glove. They're the Rockstar style, light gray and then have a slight rip in the knee. I am obsessed with them and you've probably seen me wear them about 100 times on my blog and on my social channels.
I'm kicking myself that I didn't buy another pair after I got them and fell in love with them! Not to mention – they were like $34! No joke, and with all the sales that Old Navy has, I don't know why I didn't invest in another pair! If you find a pair you love… buy another.
Rule #5: FIND A GOOD TAILOR
One thing you can always do is tweak the measurements of your jeans. If you need to make some tweaks to jeans, make sure you find a GREAT tailor when it comes to jeans. Not everyone can tailor jeans and make them look correct.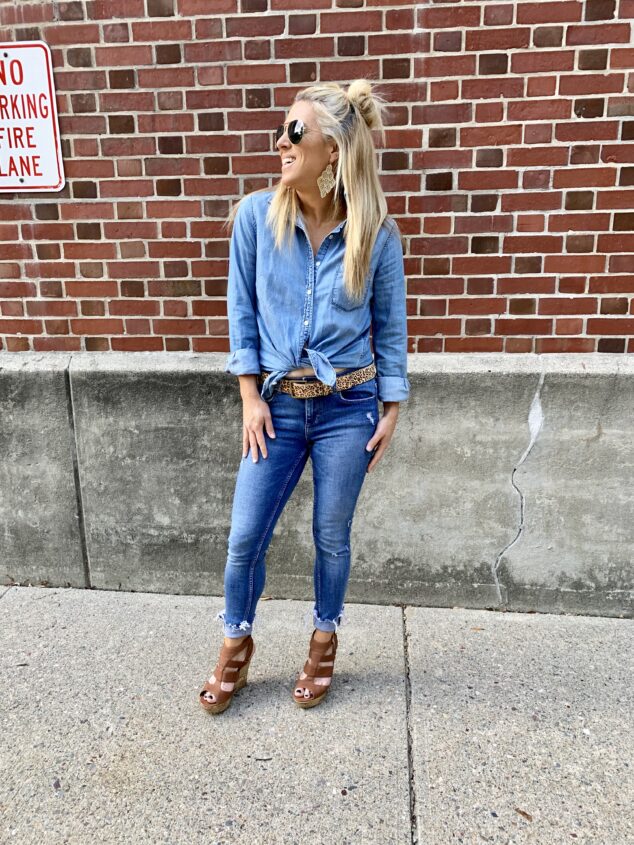 It's something I've learned the hard way. You can always find anyone to hem your jeans, but when you find someone who is an expert at it, that's the key. Not everyone can hem jeans and make them look like there were right off the rack.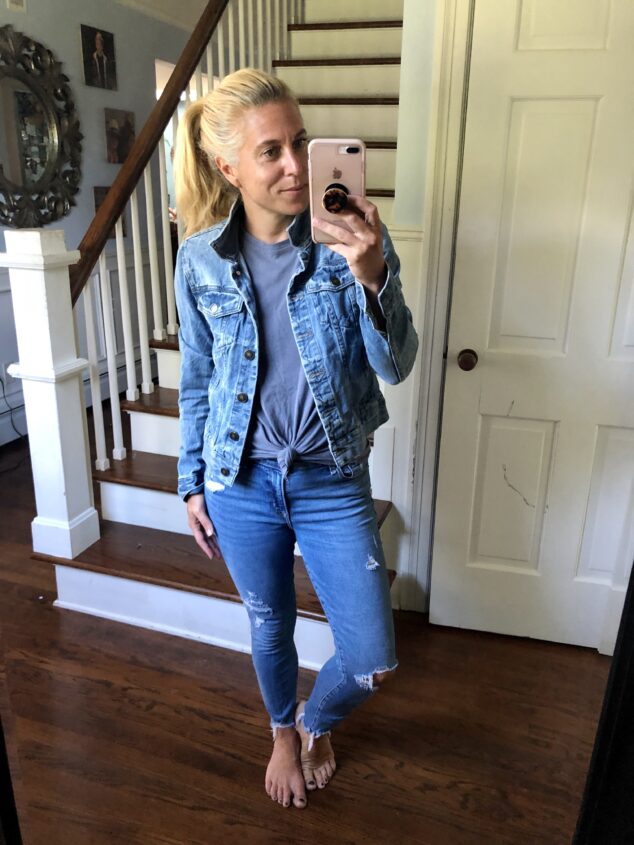 Jeans are my favorite item to have in my closet. There are certain brands that work for me and I will always purchase jeans from these destinations because they make me feel good. I'm partial to Old Navy, LOFT, ZARA, and American Eagle.
Take some time to find some jeans that work for you. It's important to feel beautiful and good in whatever you wear, but you need to make sure the fit is on point. If you want to know how to feel good in jeans, take the time to find yourself.