Are you ready for Hallmark Channel Original Premiere of "The Christmas House 2: Deck Those Halls" on Saturday, December 18th at 8 pm (7c)!?
I know that I am!
I remember watching "The Christmas House" last year and falling in love with the story and the characters. I'm so excited to see what this one will bring and it's exciting seeing the same cast back in action, too!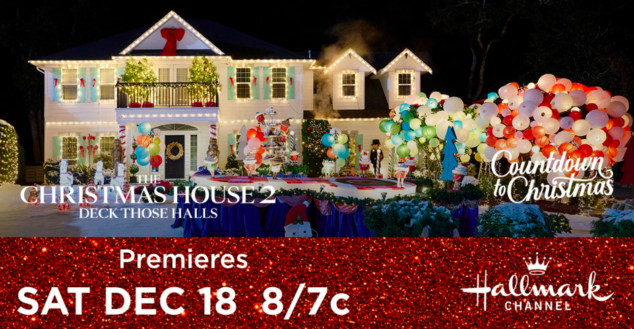 If you're wondering what this one is about, you're going to love it!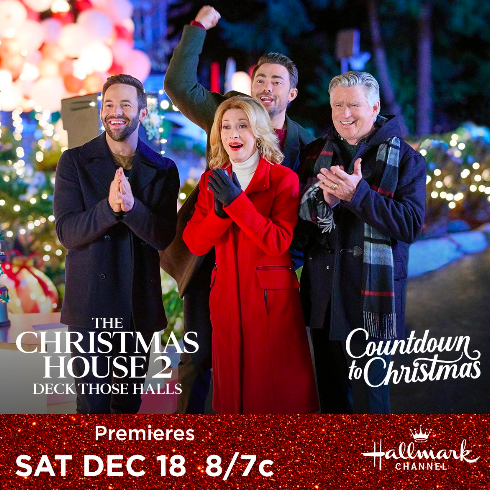 The Mitchell brothers compete to see who can create the best Christmas House. Starring Robert Buckley, Ana Ayora, Jonathan Bennett, with Sharon Lawrence, Treat Williams, and Brad Harder.
It looks like a GREAT one and I can't wait to see it! If you would like, join me on Twitter while I live-tweet! I'm excited to be able to share my thoughts during the movie as it's airing with YOU!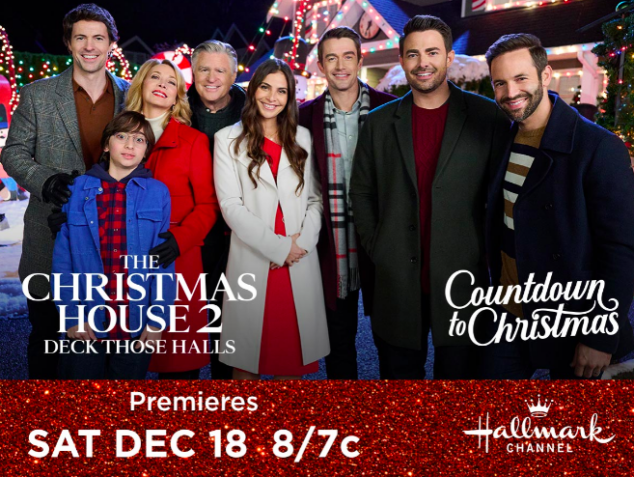 When it comes to Christmas, for me, it's about watching Christmas movies. I'm going to be honest with you, I watch holiday movies year-round. My kids think it's silly, but I love them THAT much. When I think about this time of year, my mind flashes to my living room with my family around and holiday movies playing on the TV. For me, it's Christmas when this happens. I love how I feel when I watch a good movie. I love how it makes me smile and feel the good in the world. It's a wonderful way to be.
If you're wondering about any additional movies, here's the checklist below. If you missed any, you can easily search for them on your TV and watch them. The good thing is that Hallmark rotates them so you have the ability to catch them again if you miss any! The amazing thing is that there are 41 ALL NEW original movies premiering on Hallmark Channel and on Hallmark Movies & Mysteries.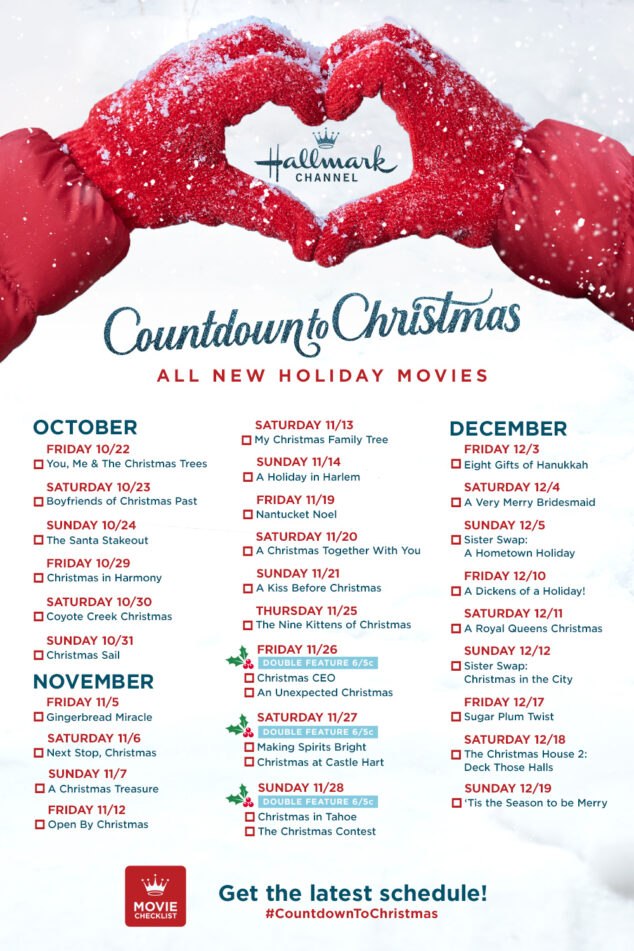 I've been able to check them all off so far! And I've watched a few of them multiple times! 🙂
Make sure you head to https://www.hallmarkchannel.com/christmas FOR ALL news and info on Christmas t Hallmark Channel!
And, while you're at it, make sure you check out these links, too:
-HMNow- (Hallmark Movies Now service)- https://www.hmnow.com
-Hallmark Movie Checklist App- https://www.hallmarkchannel.com/hallmark-movie-checklist-app
-Hallmark Channel Wines- https://hallmarkchannelwines.com
-Holiday Cookbook- https://hersheycookbook.hallmarkchannel.com
-The Holiday Home Decoration- https://holidayhomedecorationsweepstakes.hallmarkchannel.com/
-Very Merry Giveaway- https://verymerrygiveaway.hallmarkchannel.com
*This is a sponsored posting with Hallmark Channel.