It's so important to spend time with kids. There are so many benefits to spending time with family, from emotional support to increased intelligence and well-being. The family you create in your life will have a huge impact on the person that you become. I recently just had one on one time with my son Alex and it was one of the best things ever.
Why It's Important to Spend Time with Kids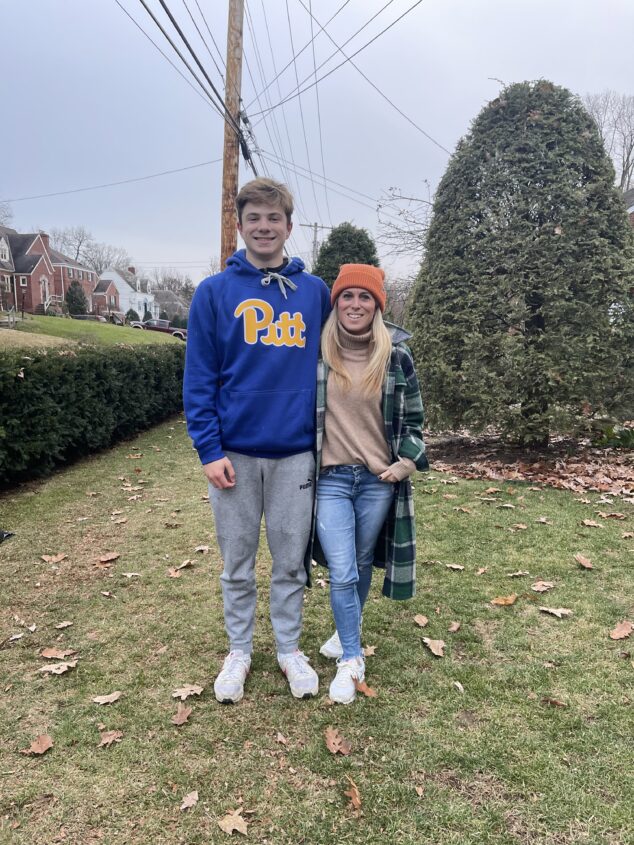 With five kids it's important to make sure I give everyone undivided attention. Taking kids alone on one on one trips and outings is a great way to be able to spend time with kids in a quality way. It's the best way for me to really get details and bonding time with them.
Listen, I have 4 teen sons that live for video games, and I know I'm not alone with this obsession. I crave the simple ways to connect with them and just be with them.
When you think about how you can spend time with kids nowadays, it's usually in a rushed way. I know I've been one to think, "How can I make it work?", especially with so many other family members. I use the excuse that there's not enough time, or there's never a free moment. But the reality is with my teen sons, how much time do I have left before they head off to college and then start their own lives?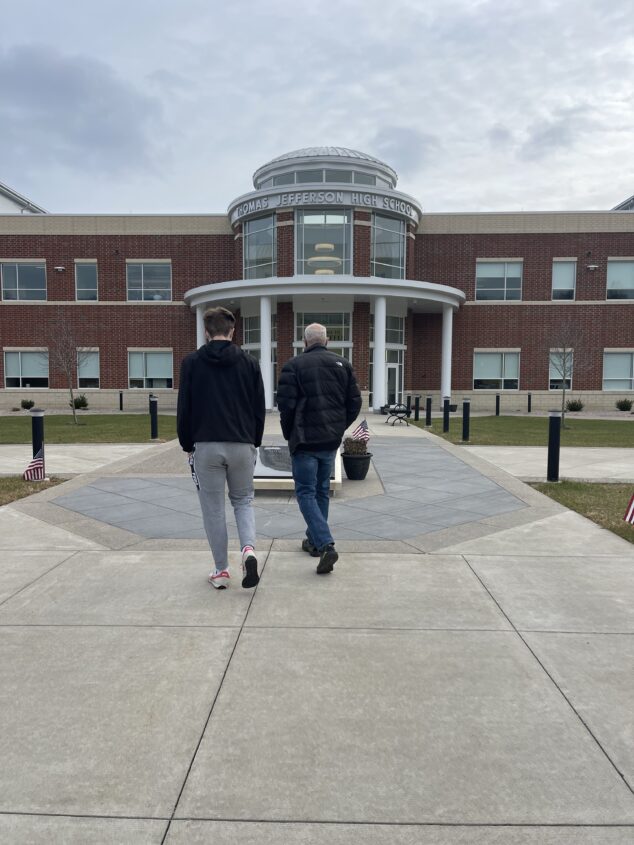 I miss the days when we would sit around and play board games and we would spend time with kids in cute ways that you can only do when they're young. We would make forts in the living room, or come up with fun ways to do a bedtime routine or bathtime. Gone are those days with young kids, and it's tough for me to process that sometimes (OK all the time!).
Recently I was able to have special time with just my son Alex in Pittsburgh for 4 days and it was incredible. I had to be in Pittsburgh for work, and it just happened to be during a timeframe when the Pittsburgh Steelers were playing. The last time Alex was at a game was when he was 10 years old, so he was due for one. He's the BIGGEST Steelers fan on the planet, so I knew it would be a tremendous time for him.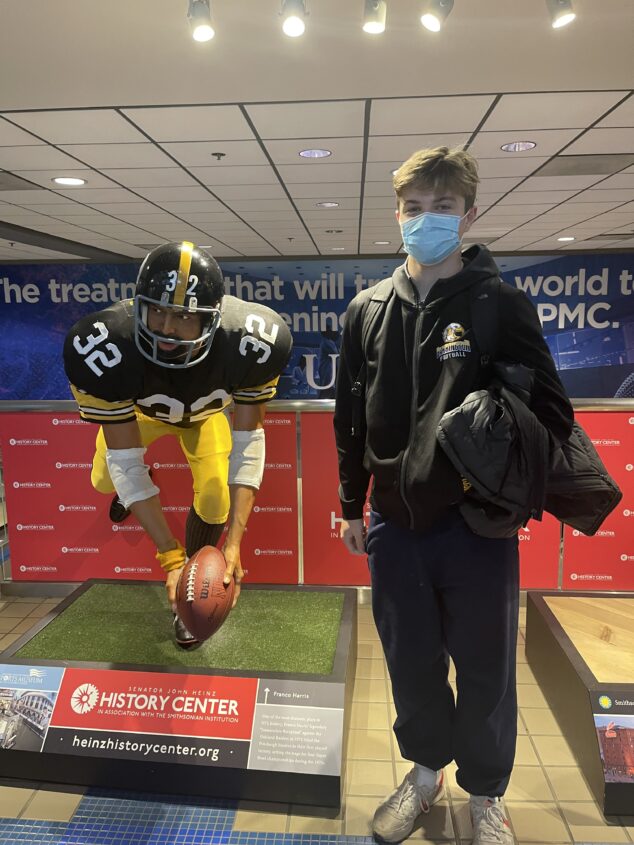 Since spending quality family time is something that I've really been trying to do over the last couple of years, going away with Alex for a long weekend just seemed like a good thing for us to do together. My kids aren't used to having my full attention since they're normally vying for attention with each other. Being able to get out of our daily schedule and just pull Alex away from his screen time was key. It wasn't just about the quality, it was about the quantity of time together, too.
I feel like during the teenage years it's the most important time to be together. This is when social media really starts to creep in and your kids are facedown on SnapChat or TikTok nonstop. It's infuriating. And here's the biggest secret farce of all, you can't really "ban" your kids from social media. As much as you can limit their time or check their phones, kids are around other kids, so they're exposed to it all the time whether you want them to do or not. The next time you're wondering how to ban it, just maybe have a conversation about it and why it's something they shouldn't invest their lives in. My kids love TikTok and watching videos, so pulling Alex away.. just the two of us… was a great idea because phones were down.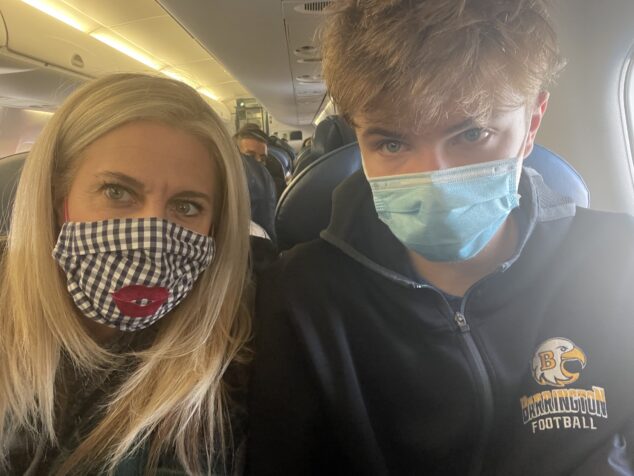 What we ended up doing on this trip and why it's an important thing to spend time with kids is creating memories. It was hellish to get to Pittsburgh… I'm not even kidding when I say it was a long day. It was a LONG DAY. It was nuts. Our first flight out of Providence was canceled due to a mechanical issue. We thought we would be able to get on another flight easily, but that wasn't the case. We ended up missing our connection to Detroit with any other flight, so Delta (our airline) booked us out of Providence… which meant we had to book it there like crazy to make the flight!
When we arrived in Boston, our flight was delayed an hour. All I kept thinking was that Alex needed to get to the Steelers game by 4:30pm to meet my father-in-law. That was the goal. Our "new" flight had us getting there at 2 pm, which should have given us plenty of time… but with the delay I was worried. Long story short, we were finally able to get off the ground (after a close call with a potential mechanical issue on that Boston flight) and landed in Pittsburgh at 2:40 PM. We RUSHED through the airport to get to the car rental section and quickly got our car.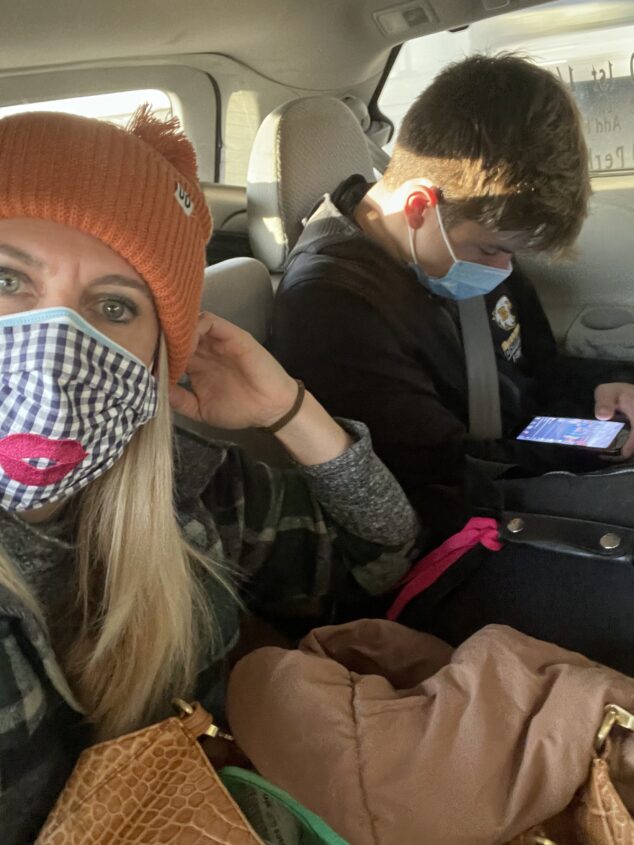 By the grace of GOD, Alex got to the stadium at 4:20 pm, just in time to meet up with his grandfather!
As much as that entire trip getting to Pittsburgh exhausted me, it was so much quality time with my Alex that I wouldn't have passed up in a second! It wasn't the most effective way to spend time together, but it made us laugh and we couldn't get over the craziness of the trip. It made for a meaningful connection and that was all that mattered to me.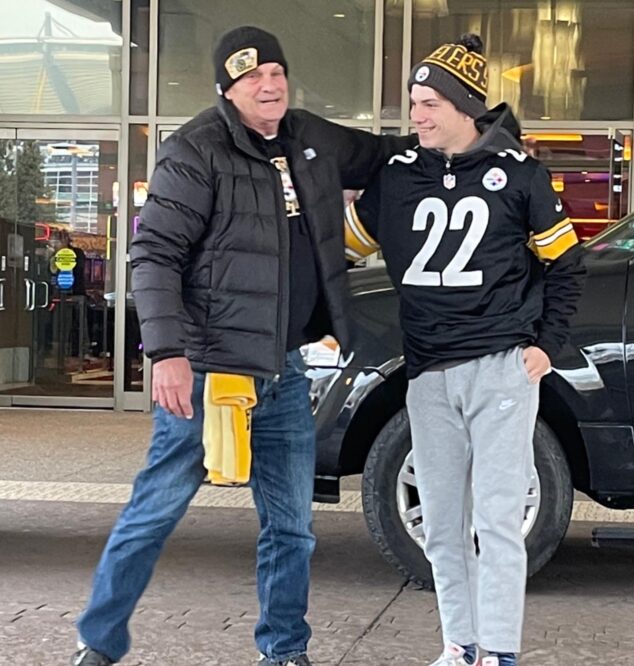 We ended up spending the next 4 days enjoying Pittsburgh and creating more and more memories together and with my inlaws. I kept telling my husband (who was home with the others) how much fun was having and that being with just one child made a big difference in terms of getting that alone time. My parents are my best friends and role models, but I know that when you're a teenager, you don't feel that way about your parents yet (or maybe my kids do!), but I'm smart enough to know that as busy parents we do whatever we can to make each kid feel special.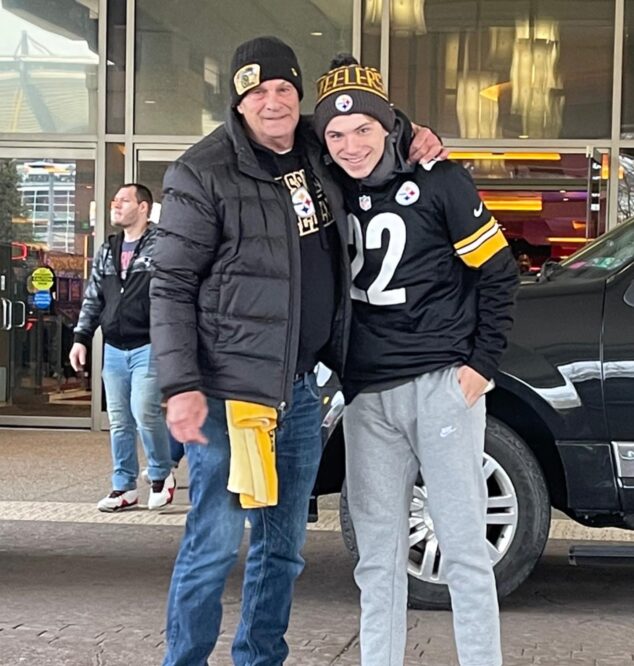 I know that jetting away for a weekend isn't in the cards always, but there are things you can do at home to make sure you're doing what you can to spend time with kids. Make sure you're making eye contact with them, believe me… that goes a LONG way! It doesn't take a lot of time to have a conversation with your child, even just a solid ten minutes here and there is special when you have older kids. It's all about doing that checking in and seeing how their lives TODAY are going.
Limit those digital devices as best as you can. The best part is maybe even bridging the digital gap. I love when my sons send me funny TikToks, it allows them to share a piece of their humor with me. It's family fun time to see if what I think is funny will actually make them laugh, too.
Bring your kids to the grocery store with you or out on an errand. Sometimes this is the best way to get some alone time together and bond over grabbing random things for the house. It's a great time to just be together without the pressures of anything else over you. As a working parent, I crave individual time with my kids because I know my office work can be crazy.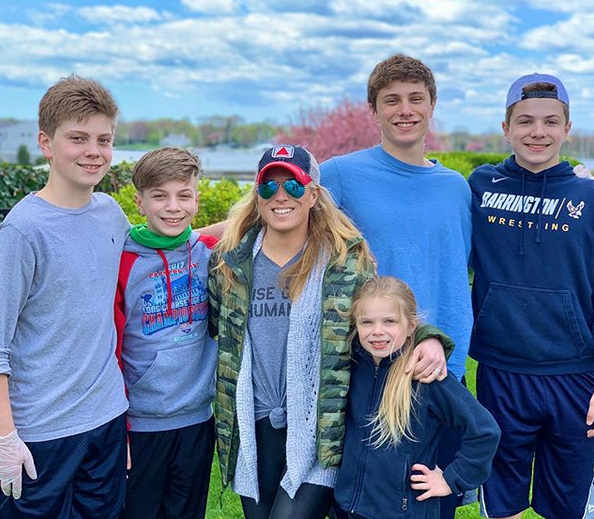 The point of this post, I just want you to know that you should try with your older kids to spend time with kids as much as you can. You don't need to make them expensive trips, they can be little things here and there, just make them on a consistent basis. Maybe it's even a phone call here and there checking in. Whatever you can do to inspire time together is the best way to go! Share some favorite hobbies that you might have together. Just remember that time together won't have a minimal effect, it will truly be life-changing for them and YOU!
Share with me what you do with your older kids! I know there are lots of opportunities to spend time together. Just make sure you're getting in that good communication and remember that quality time matters with your kids. It's the easiest way to be in each other's lives, too. And remember that if you have more than one child, taking that time to give each individual attention goes a long way. I've shared a list of things to do with teen sons (for my felly boy moms) that are fun to do! We might not be doing bedtime stories with them anymore, but there are still various ways and easy ways to spend time together with some everyday activities.