Looking for a delicious weekend lunch option? I've got one for you that will leave you speechless (and drooling!).
Grilled Cheese Chicken Salad Sandwich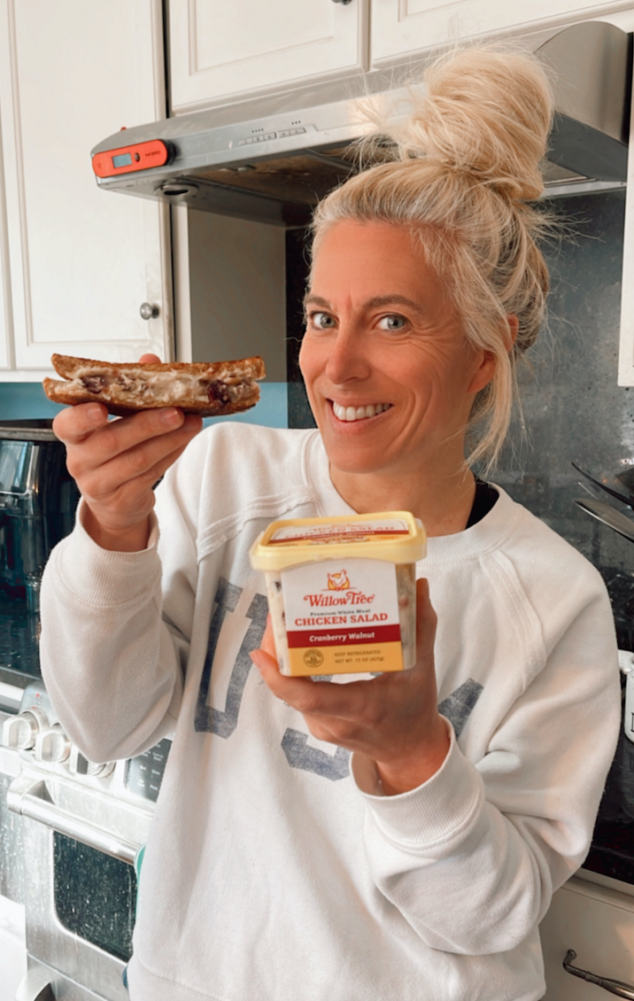 I'm talking about a Grilled Cheese Chicken Salad Sandwich. Not just any chicken salad, but Willow Tree Farm Chicken Salad. I'm telling you, it's the best there is. It's fresh. It's yummy. It's tasty. And it's fantastic to use when you're looking for a lunch option that's hearty and will fill you up.
I wish I could take credit for this Grilled Cheese Chicken Salad Sandwich, but I've got to give my husband props on this one. He knows that I'm a big fan of grilled cheese and chicken salad, so he combined my favorites.
What's on this one?
Willow Tree Farm Cranberry Walnut (my FAVORITE!)
American Cheese
How do you make it?
Easy.
Take a slice of wheat bread and add a slice of American Cheese to it.
Then add a heaping spoonful of Willow Tree Farm Chicken Salad (you can use any flavor you prefer).
Add a slice of American Cheese on top and finish off with another slice of wheat bread, too.
Head to your oven and add butter to a warm non-stick fry pan. Place your sandwich down and let sit until it's golden brown.
Repeat on the other side (keep an eye on it so it doesn't burn!).
Plate it and add whatever you would like as a side or keep it as is!
I have to tell you, this is literally my go-to weekend sandwich when I want something warm and yummy. During the week I'm always rushing around, so I don't take the time to cook anything, I'll just pop chicken salad on a salad or a sandwich, so it's nice taking the time on the weekends to make something special.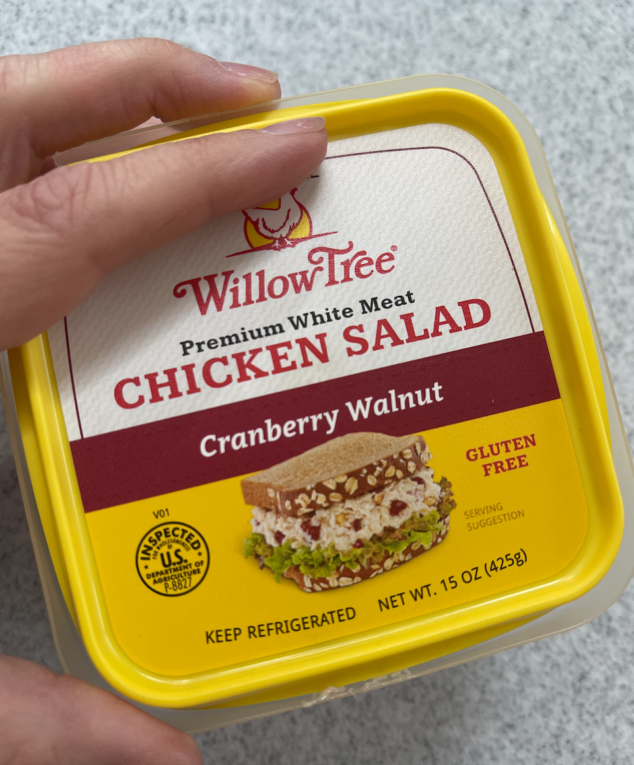 I use Willow Tree Deli Salads because they're made fresh every day right here at their facility in Attleboro, MA. They use only the highest quality ingredients and take great pride in creating flavorful deli salads that are sure to satisfy.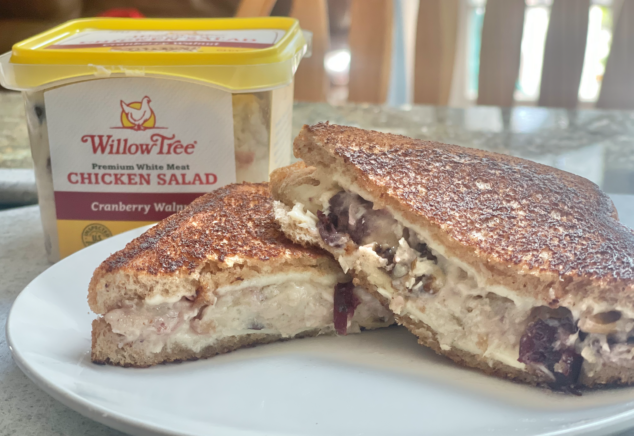 If you're not a fan of Cranberry Walnut, there's a variety of flavors to enjoy — from the spicy kick of our beloved Buffalo Chicken Salad to the original Classic Chicken Salad, everyone will find something to love about Willow Tree Deli Salads.
Enjoy them in a sandwich, on top of a bed of greens, in a wrap, or as the star ingredient in one of the awesome recipes that they share. The classic taste of Willow Tree just can't be beat!
Let me know if you try this!!