I'm a sucker for a smoothie. They're my go-to in the summer months for breakfast and for snacks because they're so refreshing and chilly.
Easy Smoothie Recipe for the Summer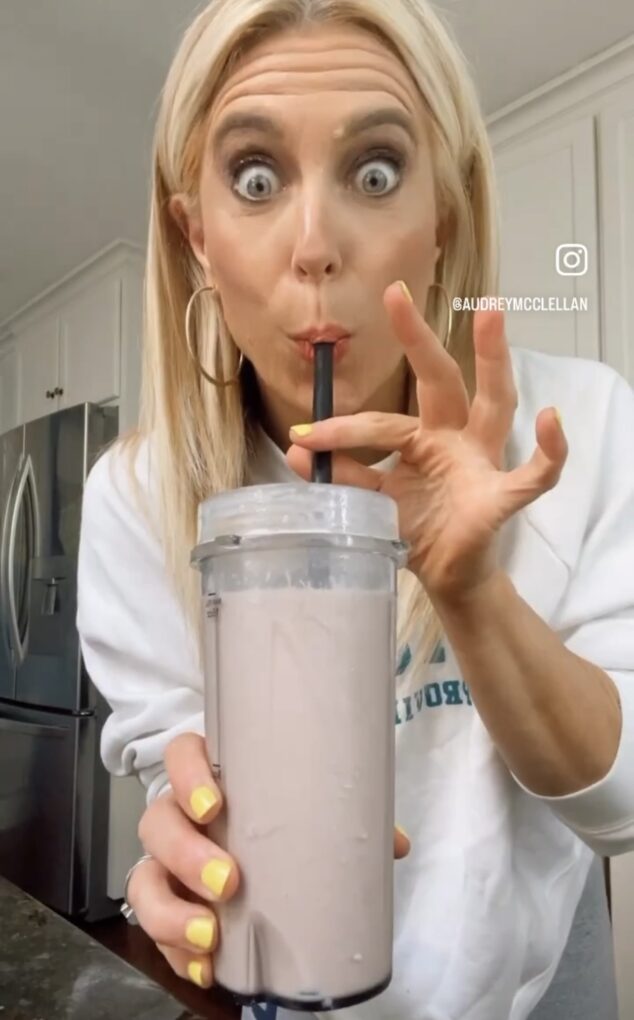 I don't know about you, but when the weather starts to warm up my eating habits change. I swap out warm snacks for cool (temperature-wise) ones because it's just what my body is craving. Smoothies are ALL I like to make when the afternoon rolls around, and I need a little pick-me-up to get me through the afternoon into dinnertime.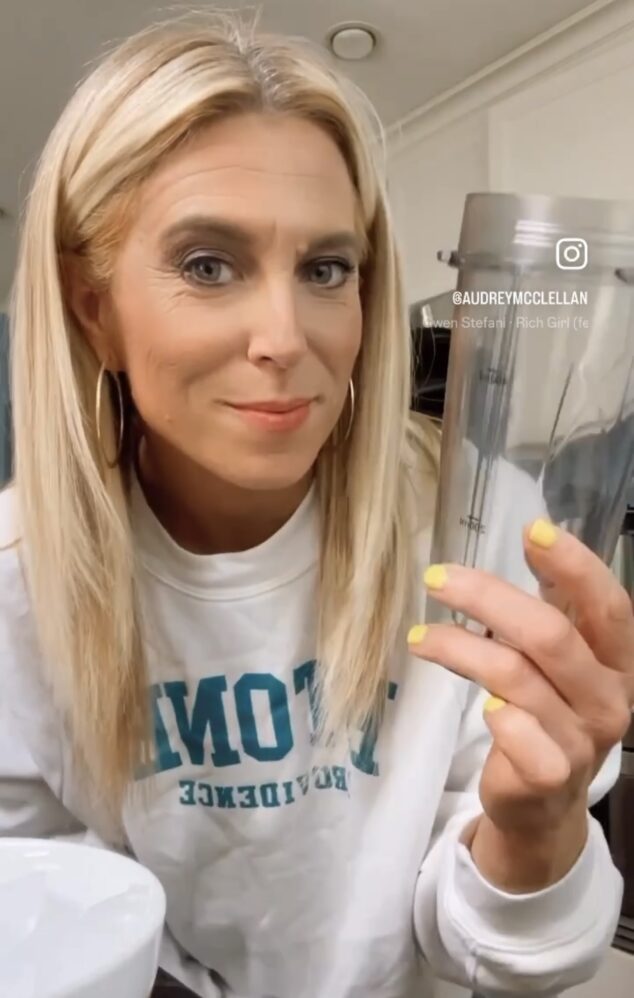 It's funny because you can tell just from my weekly BJ's Wholesale Club order when that shift happens for me. I'm ordering more milk (yes, it's possible for us), frozen fruit (strawberries are my go-to right now), and lots of vanilla yogurt. I'm all about buying fresh items from BJ's exclusive brand, Wellsley Farms, when it comes to my smoothie staples because I'm not skimping on the quality, plus I'm getting tremendous value while saving money.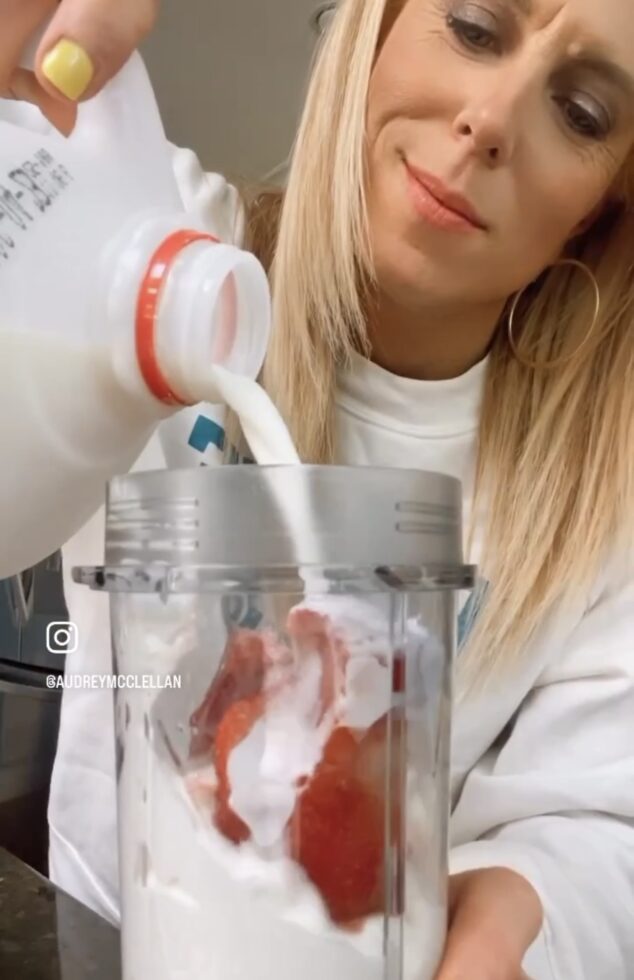 I've been making this particular smoothie for the last couple of weeks, and it's become my favorite. It's sweet, creamy, and delicious!
Smoothie Ingredients
Ingredients: Ice, Wellsley Farms Milk, Peanut Butter, Wellsley Farms Greek Vanilla Yogurt, Frozen Strawberries and Chocolate Syrup
Now I use my individual Blender Cup, so this recipe is specific for those measurements, but you can have fun with smoothies and play around to see what flavors you prefer. That's what I love about smoothies, it's such a customizable treat.
View this post on Instagram
1. Fill cup 1/2 way with ice
2. Add 1/2 cup of yogurt
3. Add 10 frozen strawberries (we buy the big bag of Wellsley Farms Frozen Strawberries and just break them out into smaller packages on my own)
4. 2 tablespoons of peanut butter
5. 1/2 cup of milk (I add more if I want it more liquid-like)
6. Blend away!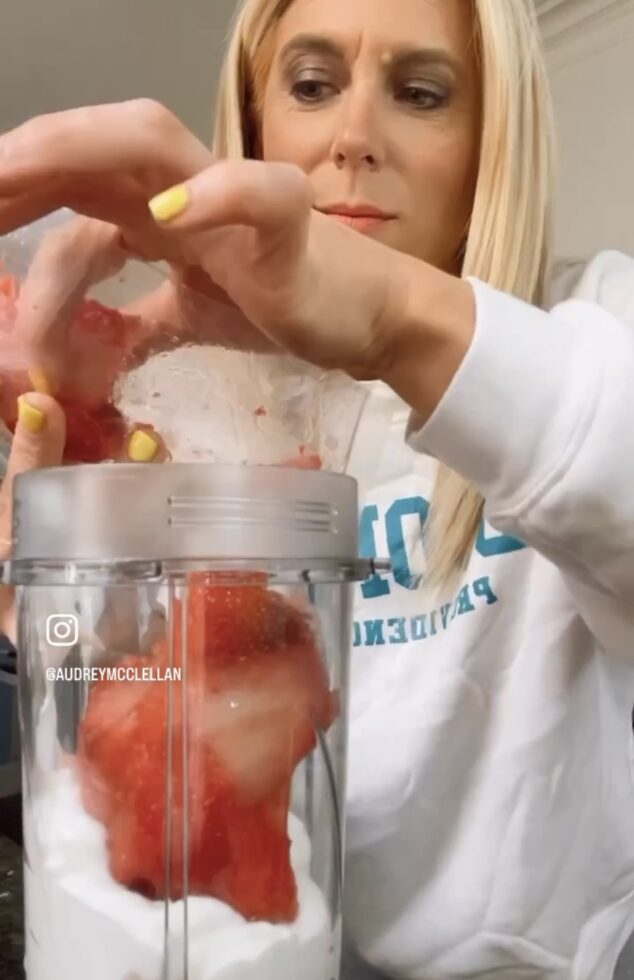 If you're not a BJ's Wholesale Club member, join today! You will love the benefits of a membership and and can shop knowing you are getting incredible value and convenience. You can even save up to 25% off grocery store prices every day and have the extra benefit of purchasing BJ's Wholesale Club exclusive brands, Berkley Jensen and Wellsley Farms for even more value.
Head to your local club or BJs.com to become a member.
*I'm a BJ's Wholesale Club Ambassador