Blogger Spotlight: Amiyrah Martin
Years ago I started doing Blogger Spotlights on MomGenerations.com because I loved being able to connect more and more moms in our blogging community with each other. I stopped doing it along the way and it's something that I've always wanted to go back to because I truly loved learning so much about my favorite moms online. As bloggers we share so much of ourselves online that sometimes the simplest and the most touching pieces of who we are never get shared. I've been wanting to go back to doing Blogger Spotlights for so long and I just finally decided to go ahead and do it! I asked my good friend Amiyrah Martin from 4 Hats and Frugalto be my first Blogger Spotlight!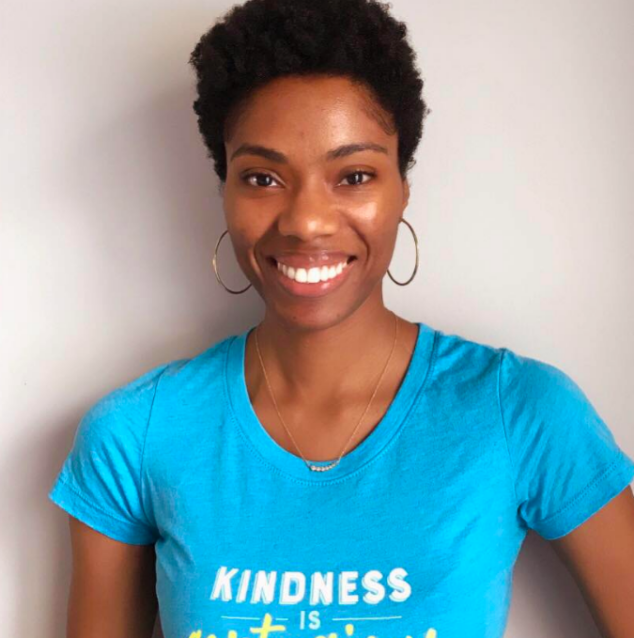 I first met Amiyrah years ago through the blogging community. I've always loved Amiyrah because she has the kindest and the biggest heart. She's also someone who knows so much about blogging and how to connect and how to network. She's someone who works hard and works passionately. She's someone who is dedicated and determined to make our blogging community wonderful. She's just someone who truly sparkles and I am honored to call her a friend.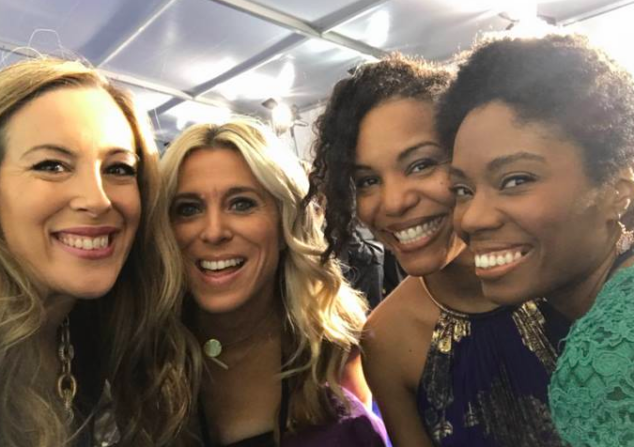 I thought it would be fun to ask Amiyrah 10 Questions… hope you enjoy and hope (if you don't already!) you'll check out her blog and social channels!
1. What made you sit down and start to blog?
Blogging was something that I had no clue about, until a few online friends convinced me to start one. Our family was deeply in debt, and I turned to online forums to learn how to save money and stretch the small amount of money we did have. After seeing me log in every single day with a new tip, trick or fail, the ladies in the forum told me I needed to share all of this information on a blog. They even showed me how to start it for free. I immediately fell in love with blogging.
2. In one sentence – describe your blog.
4 Hats and Frugal is a place where we teach how to have fun on a dime, be a "baller" on a budget, and how to live a full life on less.
3. How do you keep yourself inspired and moving?
Inspiration comes in the form of play for me. If it's not fun, I'm not going to want to be motivated to do it. I always make sure every part of my life, and my family's life has an element of fun. Having a good time, while working hard, or pushing towards a big goal, will always equal success for me. Fun is important!
4. What's one thing people would be surprised to know about you?
I used to be a hair model! I was featured in hair magazines when I was 19 and 20. It was a very weird life. Ha!
5. What's one thing you look for in a friend?
Drive. Having friends with drive helps you refine yours, and also gives you permission to push them when they may get in their own way. I always say "iron sharpens iron" to my close friends. Their drive towards what's important to their quality of life inspires me to sustain and increase my drive. Also, women with drive tend to be sure of themselves, and have no issues sharing what they learn as they learn it. That's a quality I enjoy about myself, and it love when I find it in a friend.
6. What makes you belly laugh?
My daughter. She needs her own show. Her one-liners are epic.
7. How do your kids impact your work?
Since the foundation of my work revolves around our family lifestyle, my kids have a heavy impact on what I do on a daily basis. With every project I'm a part of, I think about it my kids will be proud of this work 10 years down the line as they stumble upon it online. That's how I choose what I focus on with my business. It has to fit our family's morals and beliefs, or it's a no.
8. Who is your greatest supporter?
My husband. He is very candid yet loving with me. He has no problem telling me that I'm getting in my own way, and reminding me that I can do anything I want. He was my best friend before we even starting to date, so that foundational relationship has made our marriage so fun to experience.
9. What's your FAVE blog post to date that you've written?
My favorite blog post EVER? Oh my. Well, one of my favorites is one that took me about 6 months to finally publish because it was so close to my heart. Here's the link: http://4hatsandfrugal.com/2015/04/the-real-reason-we-homeschool-our-black-son.html
10. What's your business philosophy?
My business philosophy is to push the unique. I make a point of finding the unique or "weird" part of our lifestyle and our work ethic, and pitch that to clients. Everyone lives life so differently, and that difference can be the linchpin to a successful business, whatever your business may be. Find what's unique about you as a person, how to accomplish the great work you do, and your family dynamic, and use that when building your business.
Visit Amiyrah Martin over at 4 Hats and Frugal!