I've been a mom for 13 1/2 years. First there was William. Then Alex. Then Ben. Then Henry. And then our Victoria. That's right, 5 kids in the McClelland family! I'm all about finding and sharing some Must Haves for New Baby. As you can imagine there are definitely products that I love and that I'm very loyal to as a mom. My gauge is always… if it works for me and my kids, it's a win-win! I've always loved JOHNSON'S® Baby products. They've been a part of my mom life since the very beginning. My mom used JOHNSON'S® Baby products on me when I was a baby and I have continued the tradition with my own family, too.
Must Haves for New Baby
There's something wonderful about being loyal to products through generations and Johnson's Baby is one of those brands that continues on. I thought it would be fun to share some of my favorite Mommy Must Haves when it comes to JOHNSON'S® Baby. I always recommend my favorite products to new moms and seasoned moms, too because I think it's great to share mom information. I had a lot of fun putting together this video for you on my favorite Mommy Must Haves!
Keep in mind that I really wanted to make sure that I gave you exactly what it is that I love and use. I know that my kids are older now, but there are just somethings that don't change and you wouldn't change a bit! I love these because they really do keep your mom life sane! Not to mention anytime moms can share must haves for new baby products, it's key and so important!
Are you ready for my Must Haves for New Baby? Here we go!
I'm a big lover of routines when it comes to kids. I have a set routine every night with my daughter, Victoria. She LOVES bath time, it's one of her favorite times because she can splash and play and be a little mermaid. I love watching how much happiness and joy a simple bath brings her! Since her bath time is always right before bedtime, I love using JOHNSON'S® Baby Bedtime Wash and Johnson's Baby Bedtime Lotion. I love these because the baby wash and lotion have soothing NATURALCALM® aromas that bring a calming addition to Victoria's nighttime routine. I do add the wash into her warm bath, gently massage the lotion on after and then we enjoy some quiet time with a book. JOHNSON'S® Baby Bedtime Products have clinically been proven to help babies and toddlers sleep better. It's also (which is an extra bonus) pediatrician and dermatologist tested.
On the night I wash Victoria's hair (as you could tell by mine, we have thick hair!), I have always used JOHNSON'S® NO MORE TEARS®. This works like a charm! I'm not kidding, I remember my mom using this on me when I was Victoria's age! She would brush my hair and dry it while I played with my Strawberry Shortcake doll set. It's a memory I have from childhood that makes me smile. I love that I am creating the same memories with my Victoria. The JOHNSON'S® NO MORE TEARS® is designed for use on wet or dry hair and works on contact to loosen knots, so combing is easier. The gentle JOHNSON'S® NO MORE TEARS® formula won't irritate eyes and requires no rinsing, big bonus for me! Another Mommy must have is JOHNSON'S® No More Tangles Conditioner, this is a great additional product I use with Victoria and her thick hair. I just work this right into her hair and leave it in! My sons use this, too!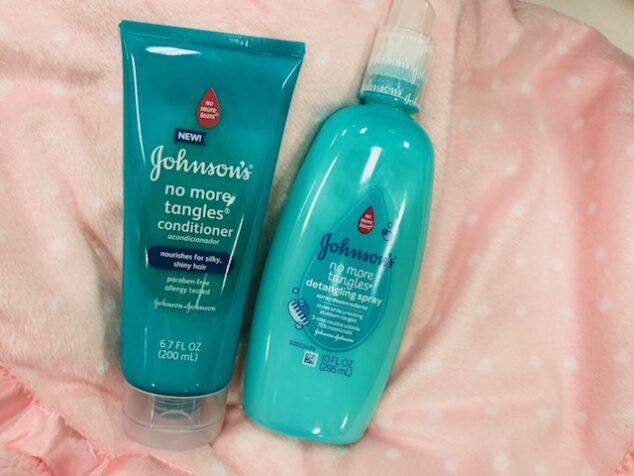 Head to Walmart and grab some Mommy Must Haves for yourself! What I love is that they have everything displayed so easy for parents. All the JOHNSON'S® Baby products were together so there wasn't any guessing what went with what, it was all right there. I love when they make it easy!
Bring on the Mommy Must Haves! I love being able to share them with you! Let me know if I'm missed anything!
Thanks Walmart for having all of our Mom needs!!!
Here is some Advice for New Moms, too! Also – here are 50 Things To Do Before you Deliver!
*If someone is reporting an adverse event or a product quality complaint, please tell them to call the Johnson & Johnson (J&J) North America Consumer Care Center at 800-361-8068 during normal business hours of operation: Monday through Friday, 8 a.m. to 8 p.m. ET. After normal business hours, they can report adverse events or product quality complaints through www.jnj.com Contact Us page.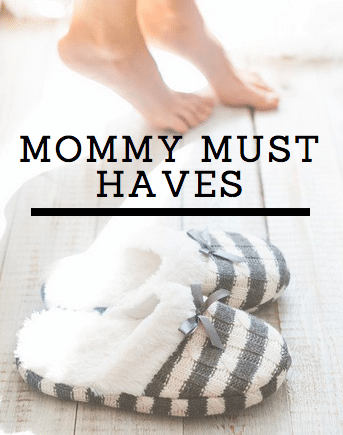 I have been compensated by JOHNSON'S® Baby for this post; however, I am sharing my own thoughts. All opinions are my own.