These Five Holiday Hacks for Busy Moms will help you keep it all together and get it all done this holiday season.
Moms are busy. It's just the way it is. There's really no other way to describe it during the holidays. I love my husband more than anything in the entire world, but when it comes to the holidays… well – it's ALL ME. I mean, it's ALL ME. From the buying of the gifts to the party prepping to the holiday cards to the holiday fashions to the decorating of the home, it's all me. He definitely helps out when I need him, but I'm the one pushing everything on the holiday circuit! It can be exhausting for me and the only thing helping me out is finding the best mom hacks to keep me afloat!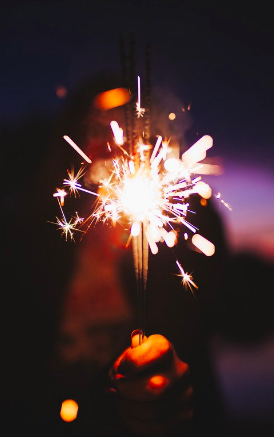 As I'm sitting here writing this at the beginning of December… this is my list that needs to get done in the next 31 days.
– Decorate the house
– Buy gifts for the in-laws / nieces and nephews from Pittsburgh (9 people total)
– Buy gifts for my side of the family (20 people total)
– Prep for the school parties for the kids
– Buy teacher gifts
– Buy coach gifts
– Prep for Christmas Day (which we host)
– Prep holiday outfits for the family cards
– Order the family cards
– Make sure ALL gifts for the kids are complete
– Drive to my mom and dad's and hide them
– Wrap every single gift
– Prep for New Year's Eve party
I *may* have missed a few things there, but that's pretty much my go-to holiday MUST DO list. Even just looking at it is making me a little dizzy! It's not always easy to get everything done, but everything (literally) needs to get done. I've become a master at really trying to find the smartest ways to get stuff done because with 5 kids, it's got to get done… on top of everything else on my list as a mom and wife and business owner.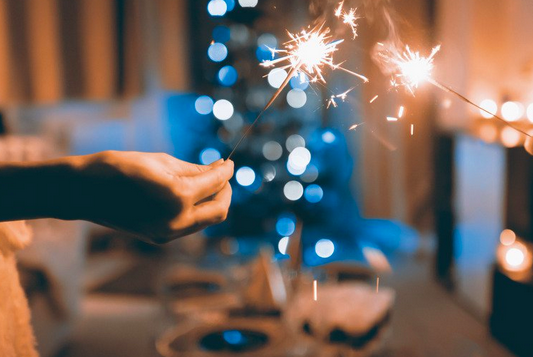 I've got 5 Holiday Hacks for Busy Moms that help RUN my life in December. These are ones that I stick to and really rely on throughout the holidays. I can't tell you how much it helps to have standby holiday hacks that help me out. They are ones that I have done for years and passed along to any other moms that I know! Today – I'm sharing with YOU!!
Holiday Hack #1 for Busy Moms:
Wrapping can be as tough as can be! I look at the amount of gifts that need to be wrapped and it just makes me laugh because it's so crazy to think it can ALL get done in a flash! So what I've been doing for years is heading to my local dollar store and stocking up in 25 cent or 50 cent holiday bags. I use bags and tissue paper (which I save and recycle throughout the year) and wrap my gifts this way! It's a lifesaver! You can find the cheapest bags at dollar stores and you can recycle bags, too that you get! It literally takes SECONDS to pop a gift in a bag!! SECONDS!!
Holiday Hack #2 for Busy Moms:
OMAHA STEAKS. Moms… you will be thanking me so much for this one!!! Omaha Steaks has been my go-to over the last few months because they are a time saver for me when it comes to dinner and also holiday gatherings! I love having people over during the month of December, so I will (literally) stock up on Omaha Steaks dishes and meals and keep them on hand. When the boys come home from swim team at night and I'm trying to get a ton of stuff done, I'll just pop on a Skillet Meal!! When friends pop over for a little holiday cheer, I have appetizers and desserts I can take out of my freezer and make!! The foods and selections are OUT OF THIS WORLD!!!!!! They even have an Easy Entertaining Apps that are stellar!!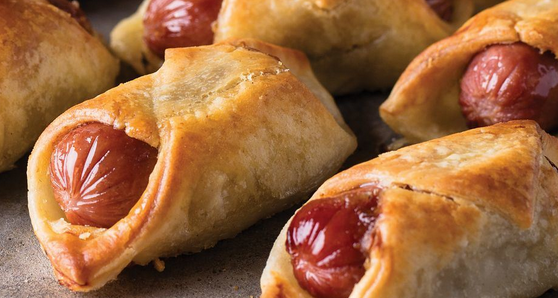 1 (16 oz. pkg.) Redhook® Amber Beer-Battered Shrimp
1 (11.5 oz. pkg.) Gourmet Franks in a Blanket
8 (2 oz.) Filet Mignon Sliders
1 (7.5 oz. pkg.) Classic Arancini
1 (11.5 oz. pkg.) Franks in a Blanket, Everything-Style
I'm telling you – Omaha Steaks SHOULD be your go-to when it comes to comfort foods and meals, but also they are KEY to have dishes on hand for when you need them!!! If you have the ability to head to a local store and check out the product in person, DO THAT AS SOON AS YOU CAN!!! You will be able to see everything up close and personal.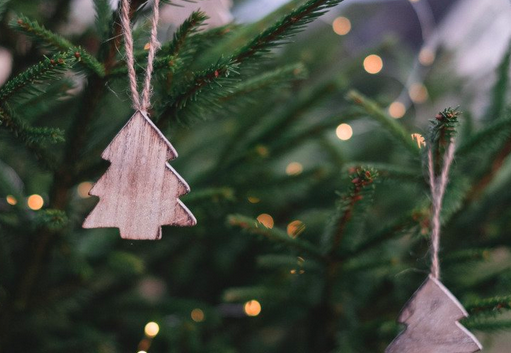 Holiday Hack #3 for Busy Moms:
Make your holiday cards NEW YEAR cards!!! This way if you get stuck and can't get them out on time before Christmas, you can make them New Year cards!! I've done this last few years and it took off SO MUCH PRESSURE!!! I loved not feeling like I needed to get them out by 12/23!! It was so great to be able to just breath and get them out when I could!!
Holiday Hack #4 for Busy Moms:
Fake is better! OK… nobody wants to hear this, but I'm telling you – when it comes to wreaths and poinsettias and trees, fake is such a great option! You don't have to worry about feeding the tree or watering the plants or the wreath losing its shape. If you're going to go fake for anything – at least do the wreaths!! It's such a timesaver, too at the end of the year!! You're not constantly making sure it looks good! You pop it up and forget about it until it's time to put things away!
Holiday Hack #5 for Busy Moms:
MASTER HOLIDAY CALENDAR FOR EVERYTHING TO SEE! I actually need to do this year round because it works so well in the winter! I post a huge calendar in the kitchen and literally plot and plan out my entire month!! Right now I have everything on the calendar for parties and school functions and time to shop and just everything!! It's a great way to make sure everyone's on the same page!
Looking for more parenting hacks? Here are: