Dinner is a big deal in my family. It's the time we finally all come together after a long day. I'm all about easy and delicious dinners for us and I found another one for you! I'm sharing the Taco Casserole with Chicken Recipe with you today on the blog because it's yummy, hearty and so seamless to make at home.
Taco Casserole with Chicken
When it comes to feeding my family I need to make sure I'm making items that all of the kids LOVE. I can say this without hesitation. My kids love tacos and my kids love chicken. It only seemed appropriate that a Taco Casserole with Chicken would be an easy go to meal for everyone. There's just certain things that you know and this one I knew 100% (and I was correct!).
I've partnered with Perdue Farms this year and I'm loving that I'm taking the time to find recipes that use Perdue! I've said this before, but I want to say it again. I'm a big fan of Perdue because they care about their customers. They have a passion to bring the best possible food to families and I love that about them. I was so impressed with them, I even wrote a blog post on What I Learned at Perdue Farms.
Let me share with you this amazing recipe for Taco Casserole with Chicken that calls for the use of Perdue Chicken breasts.
Ingredients for Taco Casserole with Chicken: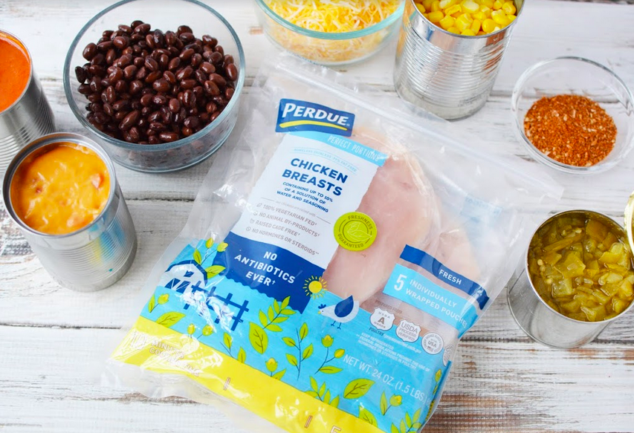 2 tablespoons oil
1/4 cup diced onion
salt and pepper
1 package taco seasoning
1/4 cup water
1 can, 15 oz, corn, drained
1 can, 15 oz, black beans, drained and rinsed
1 can, 10.75 oz, Fiesta Nacho Cheese Soup
1 small can, 4 oz, diced green chilies
1 can, 10 oz, red enchilada sauce
2 cups shredded cheddar cheese
1 bag, 11 oz, nacho cheese tortilla chips, coarsely crushed
Steps for Taco Casserole with Chicken:
STEP #1: Preheat oven to 350 and grease a 9×13 baking dish with nonstick cooking spray. Set aside.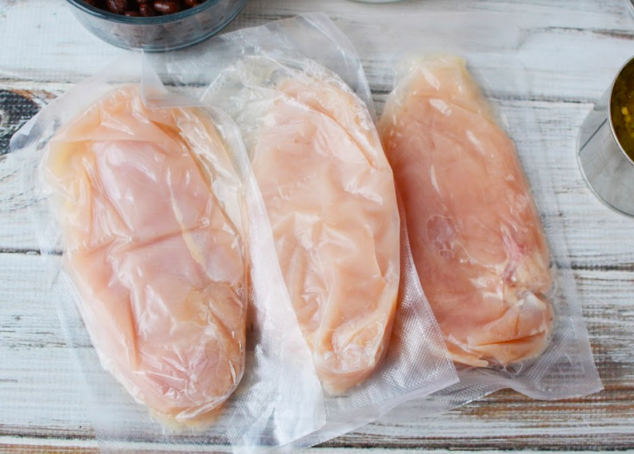 STEP #2: In a large skillet, add oil, chicken, and onion. Heat on medium high, stirring frequently until chicken is cooked. Season with salt and pepper.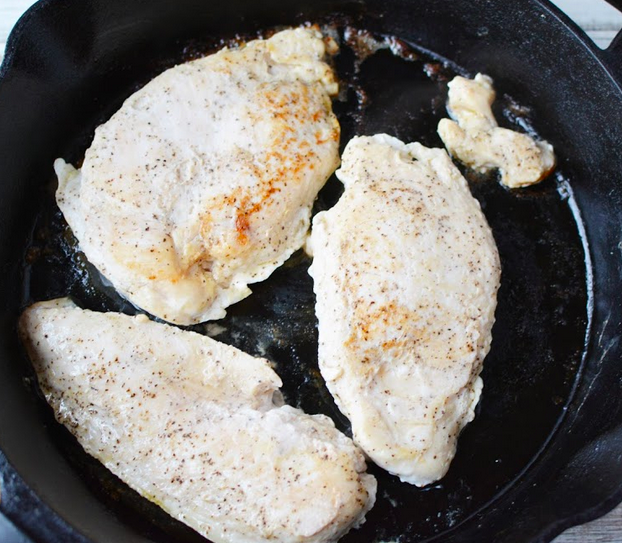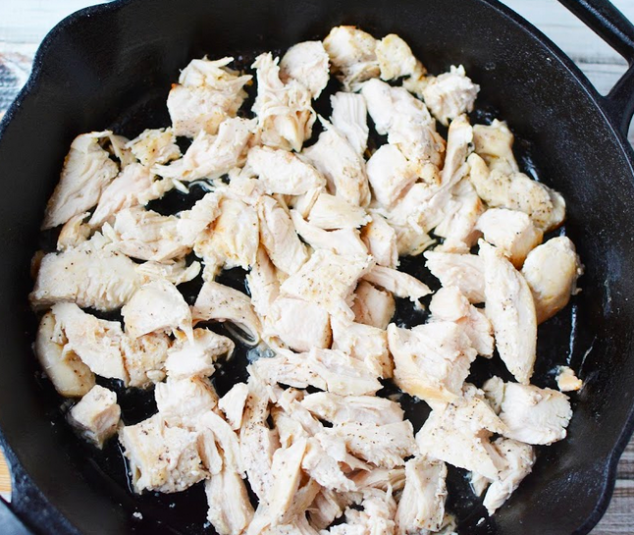 STEP #3: Add taco seasoning and water and mix well. Heat on medium high heat, stirring frequently until mixed well and water is reduced. Reduce heat to medium low and stir in corn, black beans, soup and green chilies. Cook until heated through.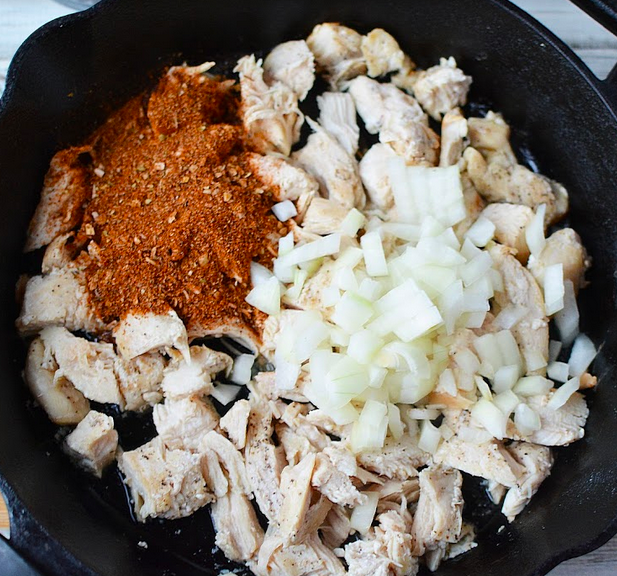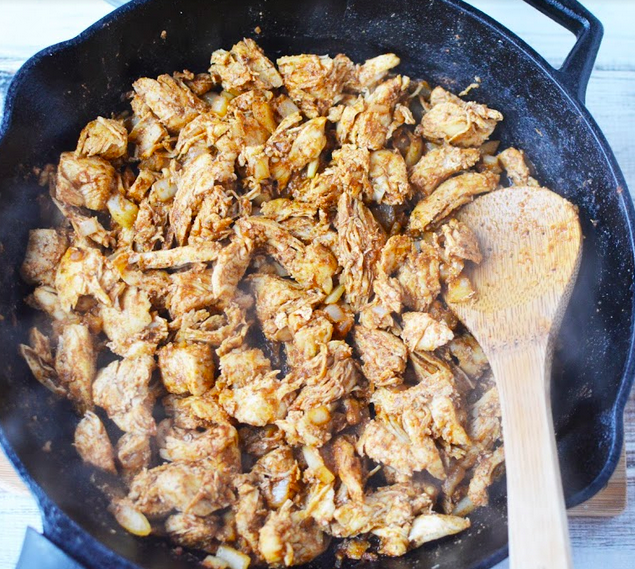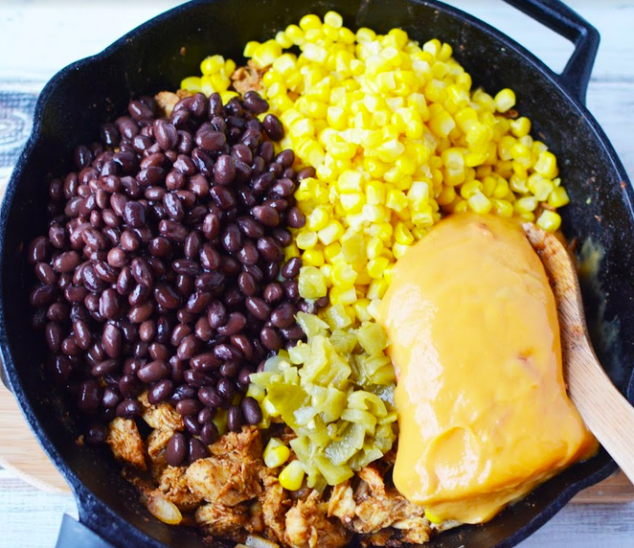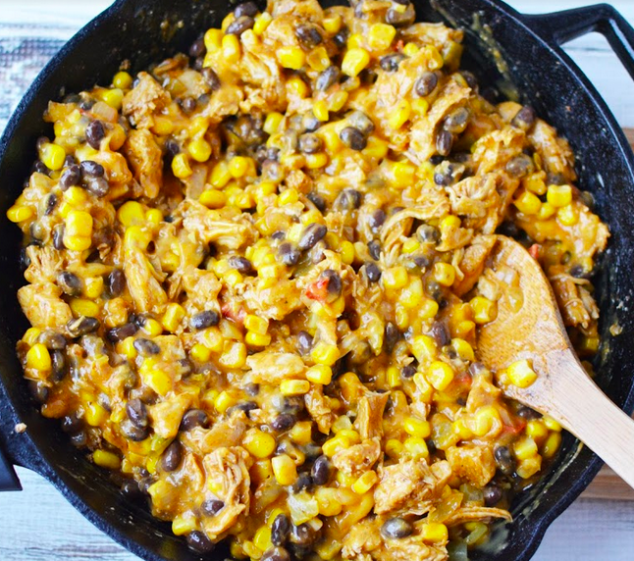 STEP #4: Layer half of the chicken mixture onto the bottom of the prepared pan. Top with half of the crushed chips and half of the enchilada sauce. Repeat, topping with cheese.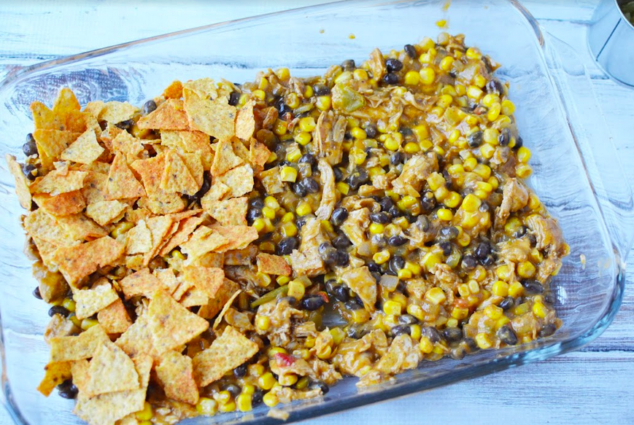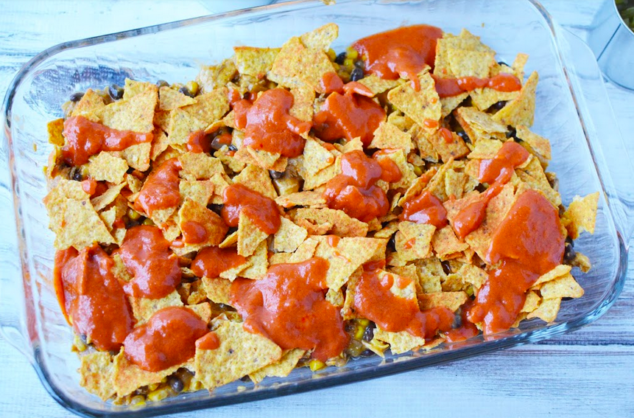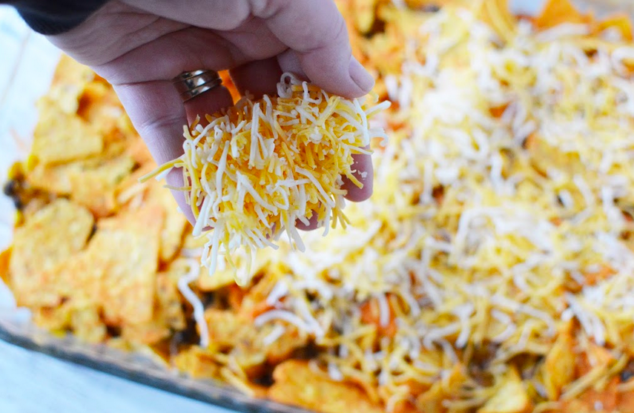 STEP #5: Bake for 8-10 minutes or until center is hot and cheese is melted.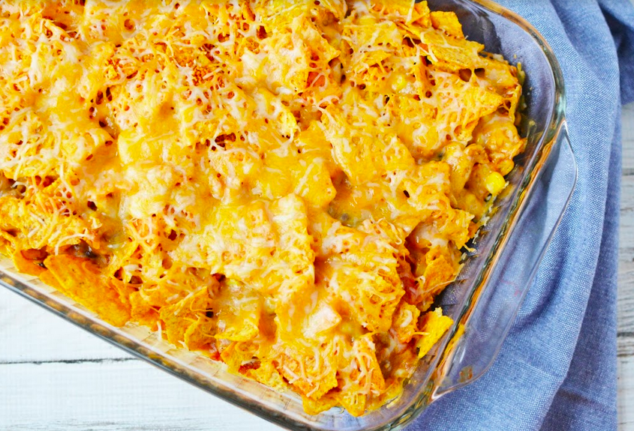 If desired, serve with sour cream and serves 8-10.
I love that this dish only has 5 steps, it's something that I look for when I'm trying to find recipes to make for my family. I'm not someone who has the time or the energy to create a recipe with 10 or more steps. I like easy as can be because that's about all I can handle! I love that this recipe is something I can toss together while the kids are doing homework, too. I don't have to do major prep work ahead of time.
If you have any questions about the recipe, let me know! Thank you to Perdue Farms for the amazing and fresh products you have for your customers. Make sure you head over to
PerdueFarms.com
, too! You have the ability to purchase your favorite products and have them delivered right to your front door!
Why do I love Perdue Farms? Check out what they share with their customers below!
When it comes to the food you feed your family, quality matters. And while there are a lot of options out there, Perdue Farms stands apart. In business for 100 years, we are a fourth-generation, family owned American food and agriculture business that from the beginning has worked with family farmers across the country and strived to promote animal welfare, source the grain that goes into our animal feed and thoughtfully tend the land in our care. The Perdue family and company leaders conduct business based on how each decision will not only affect the next quarter but the next generation of consumers.
Farming techniques that are now considered trendy have been a part of our practice for years – we just never felt the need to fuss about them. Perdue chickens are fed a 100% USDA-certified vegetarian diet with no animal by-products. We're proud that all of our animals are raised with absolutely no hormones* and no antibiotics ever, and we are actively advancing our animal care programs. And we prioritize green practices – being good environmental stewards will help us continue to produce wholesome food for generations to come.
We think going the extra mile makes a difference in the way our food tastes – and we're confident that you'll agree when you sample our selection of products. To deliver the highest quality, we freeze and vacuum pack items at the peak of freshness and follow food safety practices that in many cases exceed USDA requirements. We designed your shopping experience to be convenient and offer a great selection of simple-to-prepare food.
Let me know what you think once you've tried this delicious recipe! Make sure you check out this Easy Homemade Chicken Soup Recipe, too!
*Partnership with Perdue Farms. All opinions are my own.