If you're looking for some fun things to do with your kids (or adult friends!), head to Dunkin' for the donut decorating kit to do at home. These DIY Donut Kits are filled with fun and yumminess for anyone at any age.
Donut Decorating Kit at Dunkin'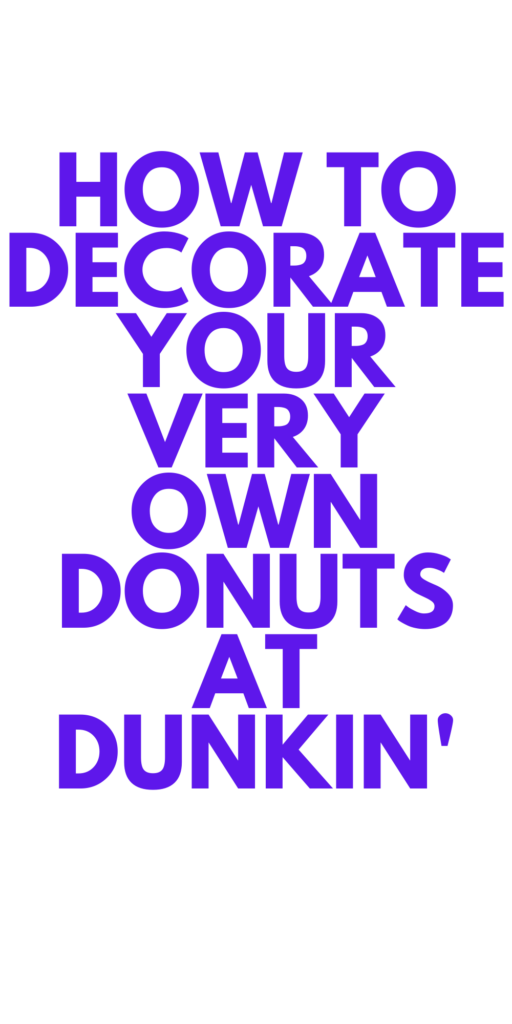 Grabbing a donut decorating kit is a great thing to do for the holidays. Dunkin' does an amazing job creating them around various holidays, but the cool news is that you can get them year-round. That's right, you can grab DIY kits for donut decorating all year long.
Recently we grabbed these DIY Decorating Kits for an afterschool activity for Valentine's Day and Victoria had a blast with it! She was so excited to see everything that comes in the DIY decorating donut kits. They make sure you have it all.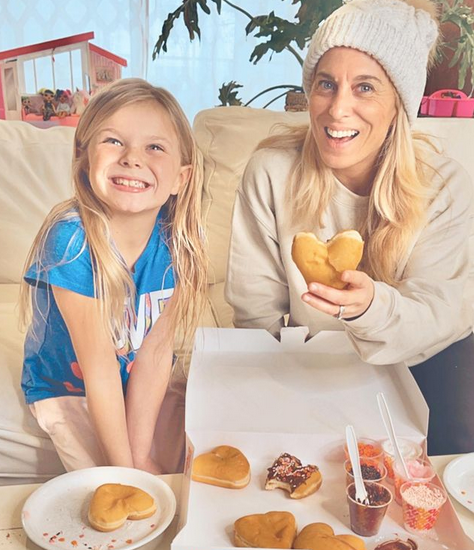 What's inside the Dunkin' Donut Decorating Kit?
You can grab a 4 count or a 9 count donut box (shaped like hearts for the holiday).
You have frosting inside (chocolate, vanilla, and strawberry).
You have sprinkles inside.
You even have plastic knives and napkins, too.
How to Do this Kids DIY Project at Home
I shot this fun segment with the Rhode Show last week on how great these decorating DIY kit options are. This walks you through exactly what to do with them.
They're so much fun to do with your kids! You will love grabbing these for the holidays and just on a regular day, too!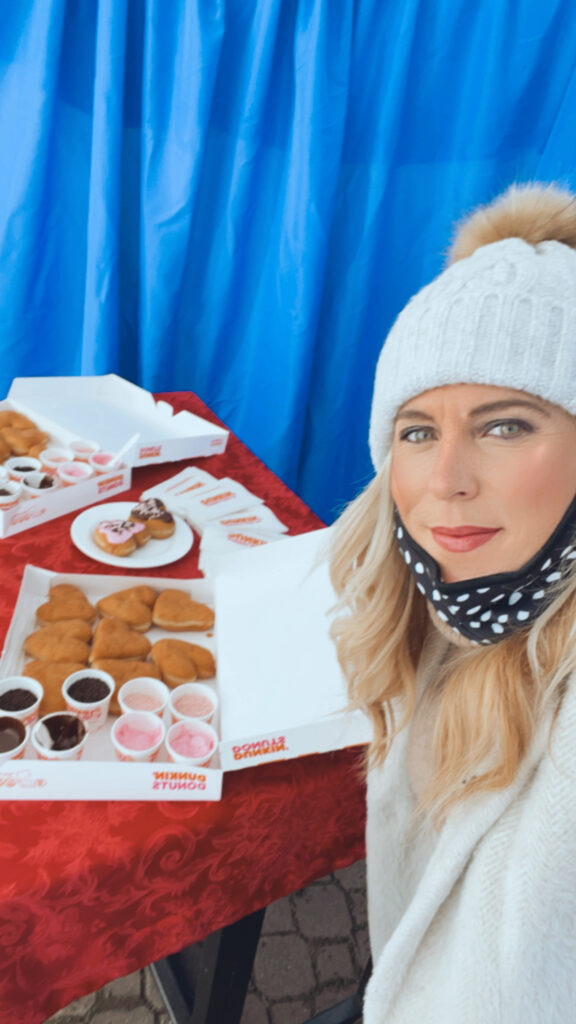 Does Dunkin Donuts have donut kits?
Yes, Dunkin' does have them in the stores. They created these DIY donut kits so kids can have fun decorating at home. The kits consist of donuts, frosting, and sprinkles, and are available at participating stores.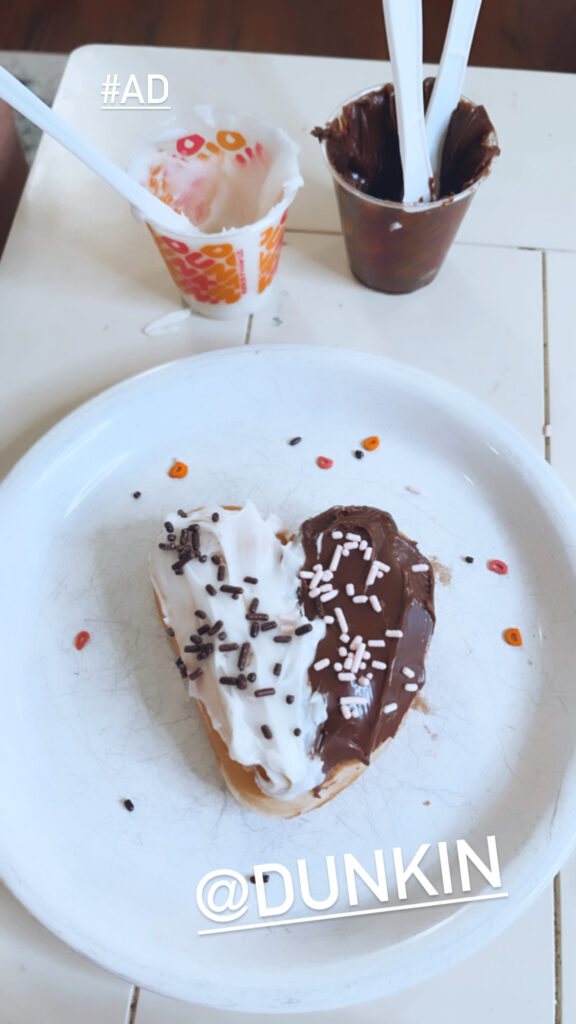 Donut Decorating Kit Near Me?
Where can you find them? The best advice is to call your local franchise to see if they're available. It's also good to call ahead because they can prep them for you, too.
Dunkin' Donuts Decorating DIY Kit Price?
It may vary, but the 4 count is $4.99 and the 9 count is $9.99.
If you're looking for a recipe to make at home that is healthy after you have your donuts, here is an Apple Donut Recipe you will love!