With Valentine's Day right around the corner (14 days to be exact!) I'm going to be sharing some super cute hairstyles on the blog that you can do on your child or on yourself. I've been searching for a Heart Hairstyle that is easy for anyone to do and thought up this style on my own. I was inspired by my Rudolph the Red Nosed Reindeer hairstyle to add some craft accessories.
Heart Hairstyle for Valentine's Day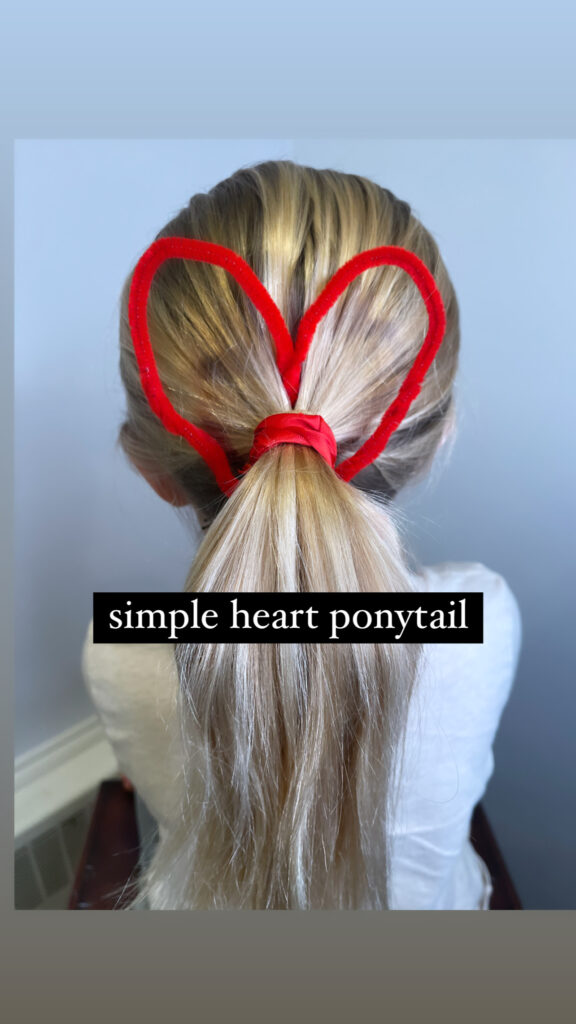 If you're a crafty mom, this will be a piece of cake for you to create! I'm not the craftiest person on the planet, but I do love to be resourceful and use products that I have at home for different things (even hairstyles!). These red pipe cleaners are getting some good use in this simple heart hairstyle for girls.
The reason I love this simple and cute Heart Hairstyle for Girls (or anyone!) is that it's just a perfect hairdo for Valentine's Day. It's sweet. It's eye-catching. It's adorable. I also love that it's so easy that anyone can do it. I'm someone who loves and appreciates an easy hairstyle, so this is always important for me to be aware of when it comes to hairstyles.
For this particular Heart Hairstyle you only need a few items:
I just linked where you can buy these items above, too. If you're wondering what products we use on Victoria's hair, I also created a major blog post about my favorite hair products that we LOVE to use. I always appreciate when people recommend products because it just makes everything easier to buy.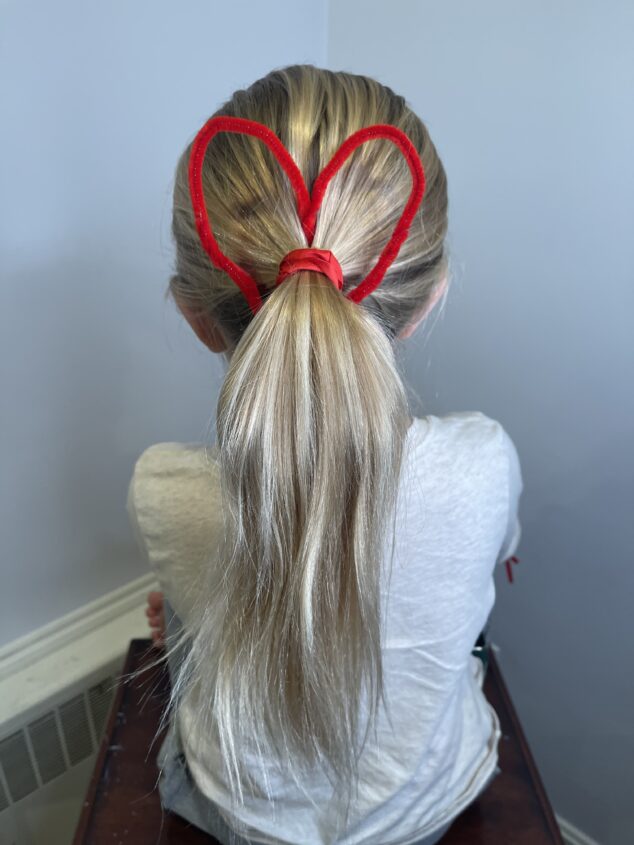 Hair Tutorial for Valentine's Day
View this post on Instagram
As you can tell – this is truly a super easy Heart Hairstyle. You don't need to do anything complicated with the hair other than pop it up in a ponytail. If you can do a ponytail, you can do this easy hairstyle. It's one that really is simple for ANYONE to do (even the dads!).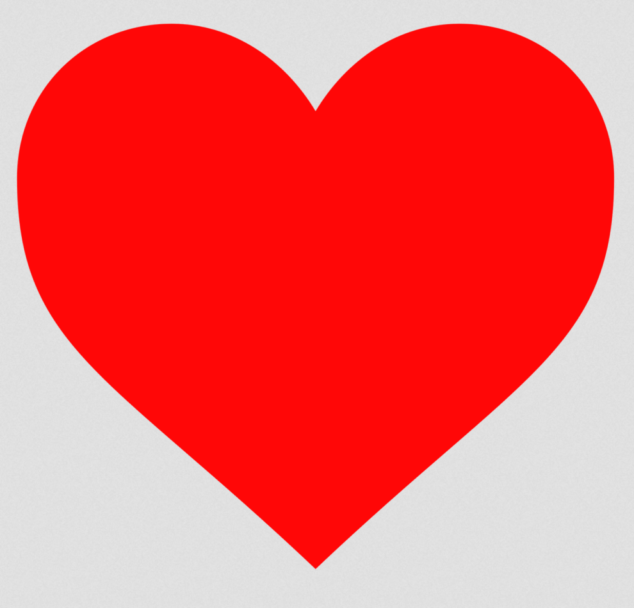 Let me walk you through the steps of this simple heart hairstyle:
1. Create a simply ponytail. My advice is to make it in the middle of the head. You don't want it too high or too low.
2. Take (2) red pipe cleaners and connect them for the top of the heart. I just twisted them together and then formed into an arch for the top of the heart.
3. Carefully insert the pointed part (as you will see in the video) into the middle of the banded ponytail section. You can secure with a bobby pin to hold into place.
4. Take the bottom sections of the pipe cleaners and bring them together underneath, forming the bottom of the heart. Take bobby pins and secure the heart into place for yourself. This will keep the heart still.
5. Look back at the heart and fix or tweak it anyone you have to in order to make it look like a perfect heart-shape.
6. (optional) You can take a red ribbon and wrap it around the elastic band.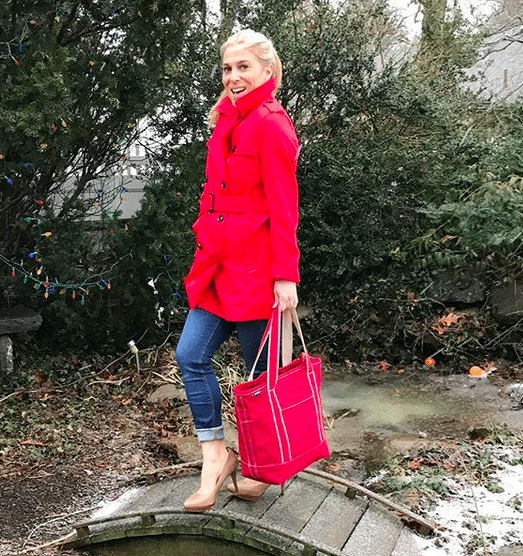 Once this Heart Hairstyle is in place, you will get RAVE reviews! I'm telling you, this is one of the cutest hairstyles ever and it's one that will definitely stick out and make a splash on Valentine's Day (or any day leading up to Valentine's Day!).
It's also important to note that when it comes to creating these different Valentine's Day hairstyles, age doesn't matter. We've all been "locked" in for so long, I feel like we just need to celebrate and do what we can to feel festive. By creating a simple fun heart hairstyle, it will make you feel good. I promise!
Make sure you let me know if you do this adorable hairstyle! Share with me on Instagram at @AudreyMcClellan and I would love to add it into my Instagram Stories!