Bathing suit season is a season many women dread. When you become a mother, bathing suit season seems to be a season you come to dread even more. Our bodies change with motherhood and you want to find the best bathing suits for moms out there.
Where to buy the best bathing suits for moms? Whether you're looking for full coverage bathing suits, bikini bathing suits, one-piece suits, the best tummy control swimsuits for moms, or cute tankinis for moms you'll easily find them when you know where to look. You also want the best fit, quality, and styles, too.
Where to Buy Best Bathing Suits for Moms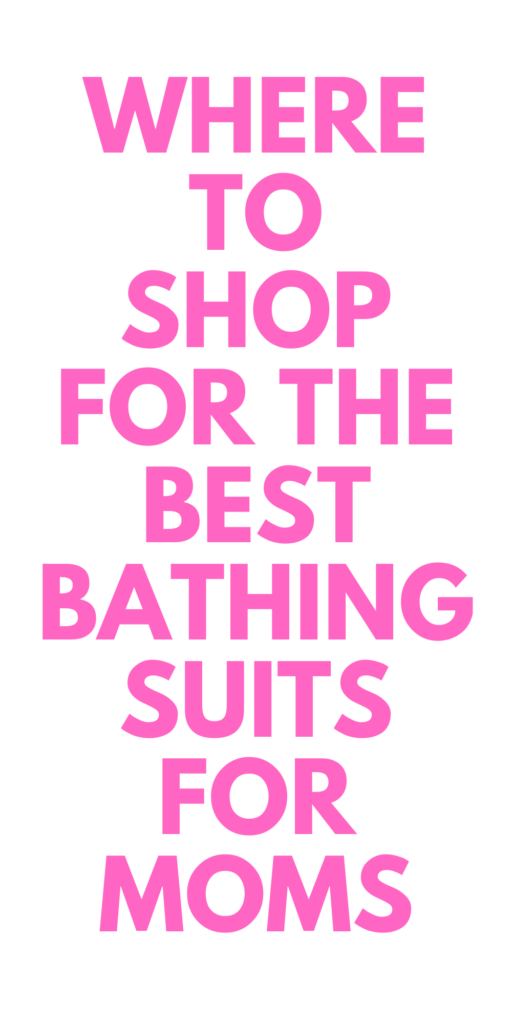 There are many shops and online boutiques to find cute mom bathing suits. Swimsuits for moms are not all created equal. To find the best flattering swimsuits for moms you want to make sure you're shopping at the right places. This will help you know where to look for swimsuits for moms and where to buy the best bathing suits for moms.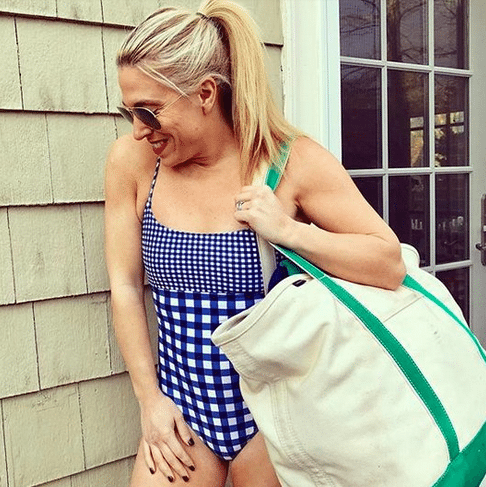 When looking for the best mom bathing suits you want to keep three things in mind:
Style of the Bathing Suit
Quality of the Bathing Suit
Price of the Bathing Suit
These shops and boutiques all have mom-friendly swimsuits that are perfect for the pool or beach. When you're poolside or at the beach with your kids it's a little different than being alone. You're usually running around chasing them and need to be mindful of your suit in the water (little kids love to grab).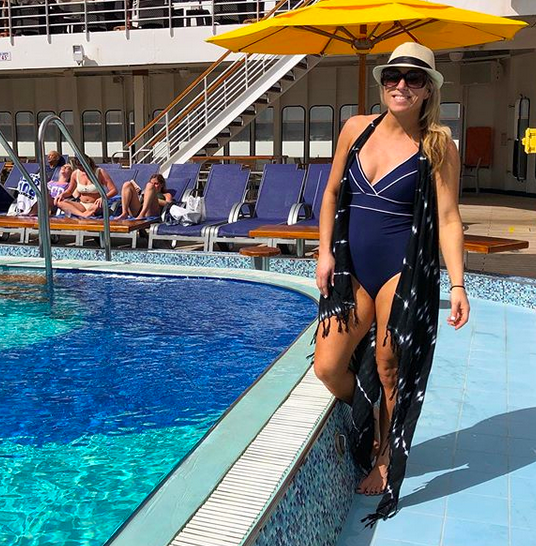 Make sure you take the time to look through each one of these shops and boutiques to find the best one for you. You'll find swimsuits to wear around your family that works best for you and your body. You'll never wonder where to buy best bathing suits for moms again because they're all listed here.
Summersalt Swimwear
Whether you're looking for a one-piece, tankini, bikini, or prefer separates, Summersalt has you covered (literally). This is a great place to shop for best bathing suits for moms because the options seem to be endless.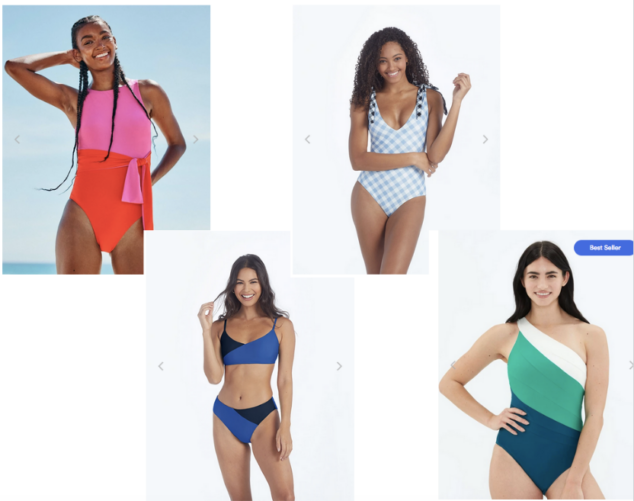 Designer swimwear without the designer price tag! 5x stronger (and cuter) than your ordinary suit. Everything is under $95. Swimwear by Women, For Women. Bold colors. Eco-friendly materials. Sizes 0-24. Find your swimwear soulmate! Superior compression, sustainable materials, designer quality swimwear.

Summersalt is a great option because:
There's a style for every body type
The styles are classic and timeless
Price points are over $75, but the quality is amazing
Miraclesuit Swimwear
When you're looking for a bathing suit to work miracles? Check out Miraclesuit Swimwear. They have the best bathing suits for moms that make you feel confident, sexy and beautiful. They actually make you feel 10 pounds lighter in one of their slimming swimsuits (believe me, we're talking best bathing suits for moms!).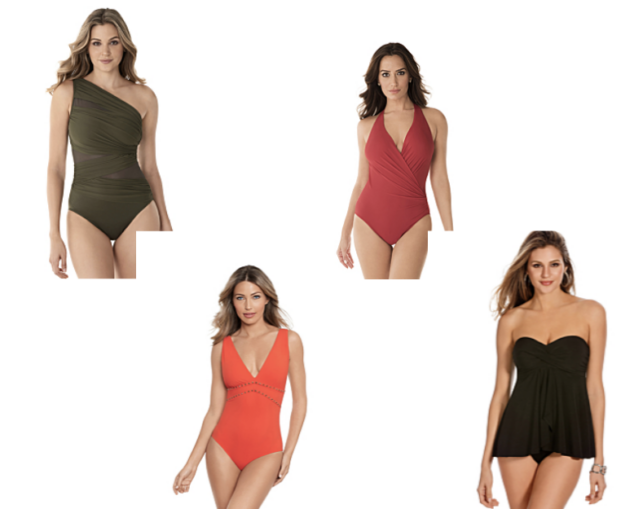 Slimming swimsuits don't have to be frumpy. Look great at the beach or by the pool with 3 shapewear swimsuit options From Miraclesuit.
One-Piece Swimsuits: Miraclesuit's one-piece shapewear swimsuit options come in a wide variety of styles. From retro to modern, daring to darling, we have something for everyone.
Tankinis: If you enjoy the freedom of two-piece bathing suits, we have you covered. Our collection of shapewear swimsuits includes tankinis. You'll find halter, off the shoulder, multi strap, molded cup, and strapless tankini tops along with traditional options.
Swim Bottoms: If you have a bathing suit top that works, but a bottom that's not doing you any justice, Miraclesuit can help. Our collection of shapewear swimsuit options includes swim bottoms. You'll find briefs, skirts, paddle pants, shorts, high-waisted briefs and more.
Miraclesuit Swimwear is a great option because:

Quality is the best you can find
Swimsuits last for years
Price points are high, but worth it
Most flattering swimwear of all
Cupshe Swimwear
If you're looking for some swimwear for moms that are on the inexpensive side, Cupshe is a great destination to shop. They have a bunch of different styles for your body with price points that are jaw-dropping. If you're into bikinis you'll find high waisted mom swimsuits, too.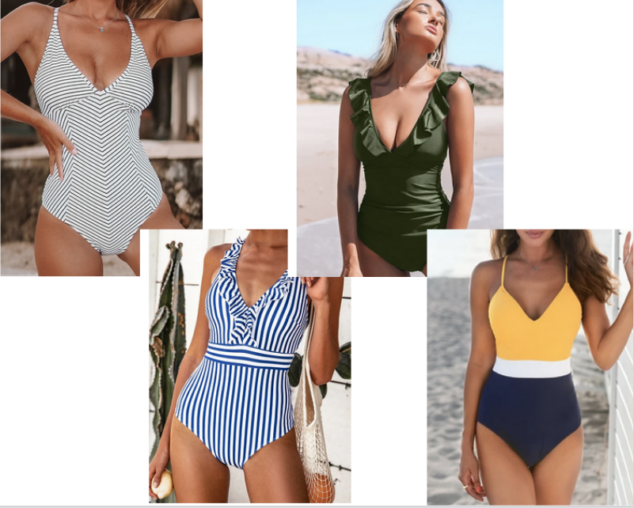 Stylish and affordable swimwear & beachwear for women from sizes XS-4X. Made from the highest quality that fits and flatters women in every body shape.
Cupshe has great options for swimwear for moms because:
Price points are incredible
Styles are endless for you to choose from
Different cuts for women, too
J.Crew Swimwear
J.Crew has some timeless and classic options for women when it comes to swimwear for moms. If you're looking for preppy, everyday wear for your body, J.Crew Swimwear has you covered. They have great bathing suits for mom bodies.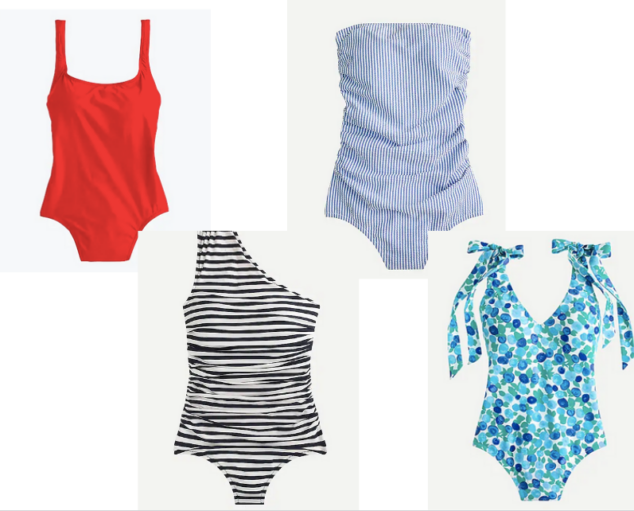 We think that distinct heritage pairs perfectly with modern design and fabric technology. We believe in feel-good color… Even if black or navy makes you feel best, we're here for that.
J.Crew has great options for swimwear for moms because:
Classic bathing suits for moms that will never go out of style
Cuts that work for your body
Price points are higher, but worth it
Lands' End Swimwear
Lands' End has incredible options when it comes to finding the best bathing suits for moms. They have swimwear solutions tab that helps you find the perfect swimsuit. If you're looking for conceal thighs, create cleavage, enhance bust, flatten tummy, full body slimming, maternity friendly, minimize bust, or sun protection they've got you covered.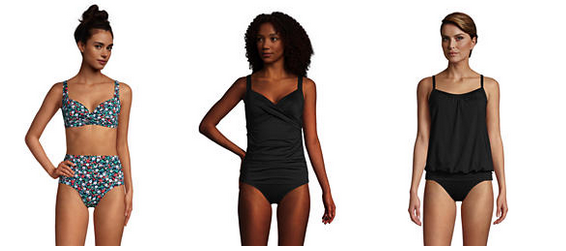 At Lands' End, we believe that every body is a beach body.
And we stand behind that statement. No matter what your body type, whether you want to be a beach bum or are trying to find the perfect swimsuit for water aerobics, we have the perfect women's swimsuit for you.
In fact, we offer terrific bathing suits and swimwear pieces for the whole family, so whether you are outfitting yourself for a tropical vacation or need to find swimwear for a squirmy toddler, picky tween or busy spouse, Lands' End can meet the needs and taste of just about everyone in your household.
Make sure you check out these shopping destinations when shopping for best bathing suits for moms. These are places that you will be able to find the perfect swimsuit for your mom body. These shopping destinations also makes it easy for you to shop for a mom bathing suit.
Feel confident. Feel beautiful. Feel sexy. Feel comfortable. Feel whatever you want to feel this summer, but just feel GOOD in a bathing suit.