Looking for the best hair extensions for thin hair? Hair extensions are hairpieces that are attached to the hair using hair glue or clips. If you have thin hair, extensions are great for added volume. There are also several other reasons women choose hair extensions; some include length, hair damage, and hair thinning.
Best Hair Extensions for Thin Hair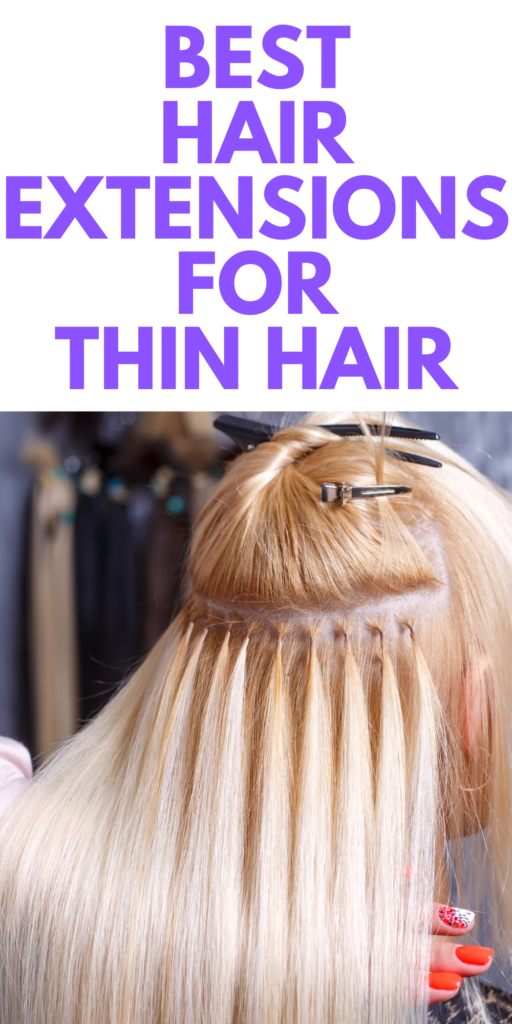 The best hair extensions for thin hair use extend the full thickness of the hair shaft from below the top layer through to the root cortex area. They can be fitted to go around your head in a variety of ways, depending on which is most comfortable for you.
Some people are born with thin hair and sometimes thin hair happens due to hair loss. It's not always easy to see your own hair change, especially if your natural hair was normally thick hair or (at the very least) on the thicker side. Make sure you know your hair type before you get going on determining what type of extension you will need for your thin or fine hair.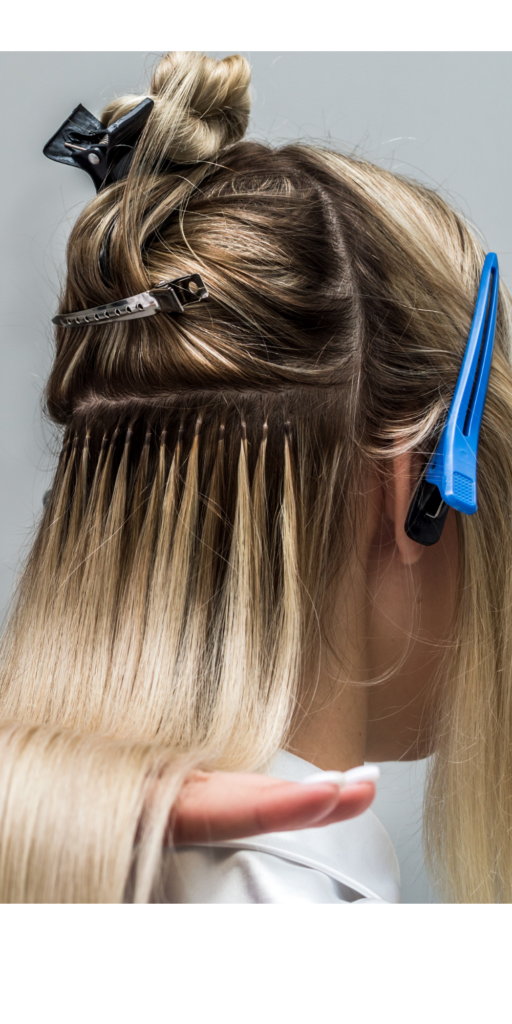 Just so you know the difference between thin hair and fine hair, let me explain. Fine hair means that the strands of hair themselves are actually thin. Thin hair refers to the amount of hair one has per square inch on your scalp. Let me put it to you simple, it comes down to how much hair you actually have on your head.
When it comes to deciding if you need extensions for your thin hair, there are certain things for you to consider. If you have curly hair, wavy hair, or straight hair this will help you decide what types of hair extensions you need. You need to make sure you have the best option on the table for your hair because you want to make sure it has a natural look.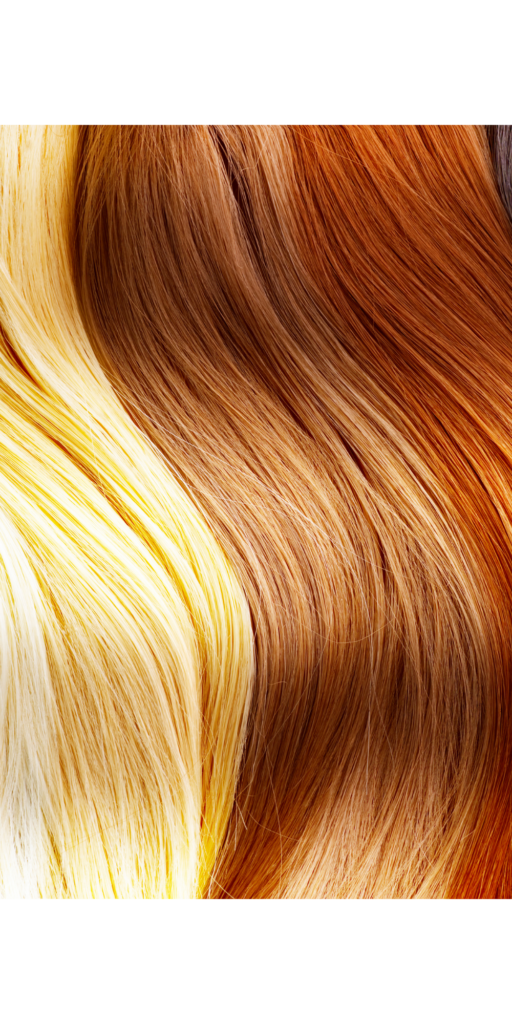 Basically, hair extension products are attached to your own hair in order to add length or volume. Hair extensions materials include human hair, synthetic fiber, and wool yarns, but the best option seems to be human hair. Make sure that the thin hair extension you buy is manufactured from 100% real human hair to ensure long-lasting results and guaranteed satisfaction.
Sadly, there are many suppliers who claim to sell 100% human hair products when they only contain 20-30%. Make sure you're purchasing from a reputable retailer and read the reviews for human hair extensions. You want to make sure you find the best choice and good option for your hair.
Let's talk about the different types of hair extensions that you can get. I'm going to hone in on the tape in, clip in and headband.

Tape-in Hair Extensions for Thin Hair
Tape-in hair extensions are the best way to add volume (and length) to your hair. Tape-ins are also more affordable and are reusable, which is a big perk for customers. Tape-ins essentially act as an extra layer of protection over your natural strands to give them extra volume and the appearance of full hair.
Tape extensions are semi-permanent hair extensions that should be applied in a salon by a trained professional. Is it something you can do at home? Yes. But is it something that you should have a trained professional do on your hair? Absolutely. The application process isn't for beginners and you don't want to have a hair problem.
Donna Bella Hair: They offer various hair extensions that will give the user length and volume in under 45 minutes. They're also invisible and seamless for you to use on your thin hair.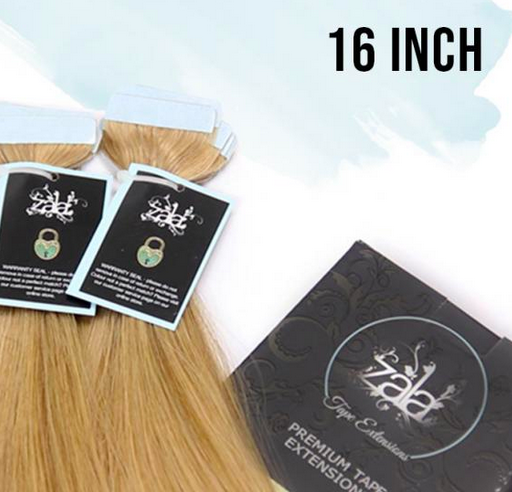 Clip-in Hair Extensions
Clip ins are ideal for thin/fine hair since they clip at the top of the head rather than being woven in (as with other sorts of clips). So, if your hair is less than 1 inch thick, clip-ins are definitely the way to go. This would also be a good option to have a professional hairstylist do, too. You want to make sure they do the best method for you and that they're able to cover of the thinner hair.
Wefted clip-ins require you to first glue or tape down a small section of your own hair before the extension is applied to it. The benefit here is that you know exactly where your clip-ins come from (your own hair), so there's no chance of them becoming snarled or matted. Wefted clip-ins are also wonderful for thin/fine hair because you may adjust the thickness of your clip-ins, so if they're too thick, simply remove some!
A bonded clip-in extension is attached to a tiny piece of natural hair with a heat process. Once cool, the clip-in extension may be securely fastened to your head – and it will not come off during wear! Clip-ins that are thinner will cause less damage as well as being easier and more comfortable to wear. You can also use heat products like straightening irons on clip-ins without having them come out.
Zala Hair: You Can Get The Length You've Always Dreamed. Quality Double Drawn And Tape Wefted Extensions. Double Drawn & Triple Wefted – Fall In Love With Your Hair. 100% Human Remy Hair.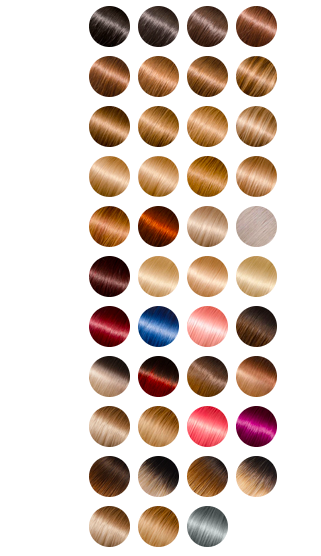 Determining Best Extension
When it comes to determining the best type of hair extensions, you need to make sure that they're going to be comfortable on your head or hairline and work with your hair color.
Determining Comfort: You don't want much weight on your head when you're wearing hair extensions. The worst thing of all is having a full head of hair, but having it weigh you down so it's uncomfortable.
Color Match: Make sure you match your hair color. This is important when it comes to finding a "perfect match" because you wear hair extensions for it to look natural. If you're taking the time to make sure that there is an invisible wire and nobody can see them, then take the time to find the color that will work with your hair and look.
I shared 2 hair extension places above, but I'm going to drop below some additional places for you to find the best extensions. Make sure you take the time to determine the types of extensions at each place, too.

How Expensive Are Hair Extensions?
Hair extensions are really not for special occasions. Let me take that back. If you're getting married and really looking to add volume to your thin hair, this is a great option. The last thing you want on your wedding day is to have hair you don't like, so hair extensions would be a great way to add that volume to finer hair. That being said, hair extensions can be pricy. You actually want them to be on the pricier side because you will know that they're good-quality extensions. The best results will always be the ones that look like real hair.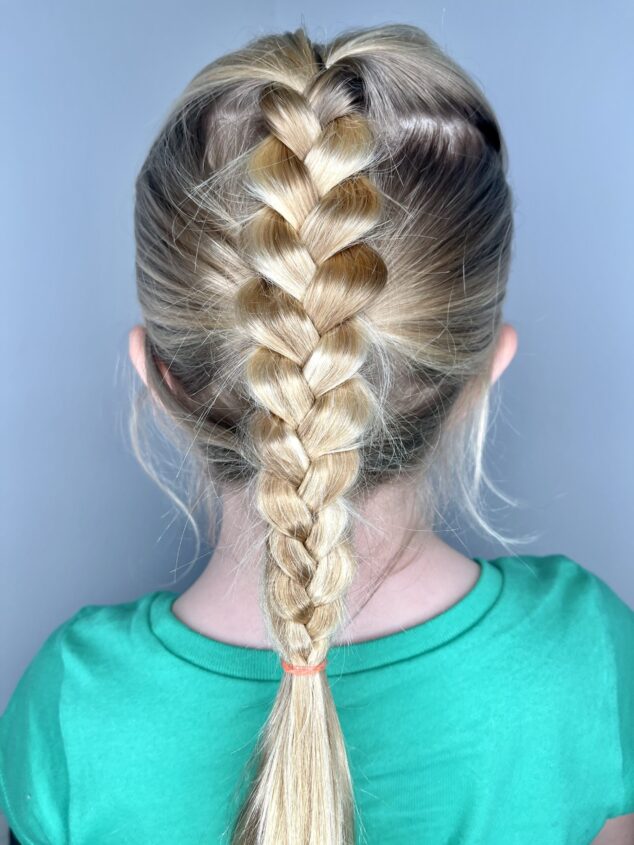 Temporary Extensions
Are there temporary hair extensions that you can use for the night? Yes. Find some simple clip-in ones. Clip-in hair extensions are a temporary method of hair extensions, which means you can clip them in and out whenever you want. You can also find some headband hair extensions that work well, too for long hair. Obviously, these don't last a long time but get the job done.
As you can tell, hair extensions would be a great idea if you have fine hair or thin hair and need it to be a bit thicker. It's a bonus to have extra length and use hair extensions in different ways for various and fun hairstyles. If you have any questions about them, it's always a good idea to ask your personal hairstylist. He or she can give you their advice on the possibility of hair extensions in your hair.