Looking for the best fedora hats? I've got you covered (literally). First, you must decide what style of fedora you would like to wear. This is really based on your personal style. You may be more of a classic girl, so the best style for you would be a classic brimmed felt hat. Or, maybe you're more into modern fashion and want to rock an unconstructed wool fedora with a wide brim and no crease. No matter what style or type of fedora you prefer, I've got the perfect one for you!
Best Fedora Hats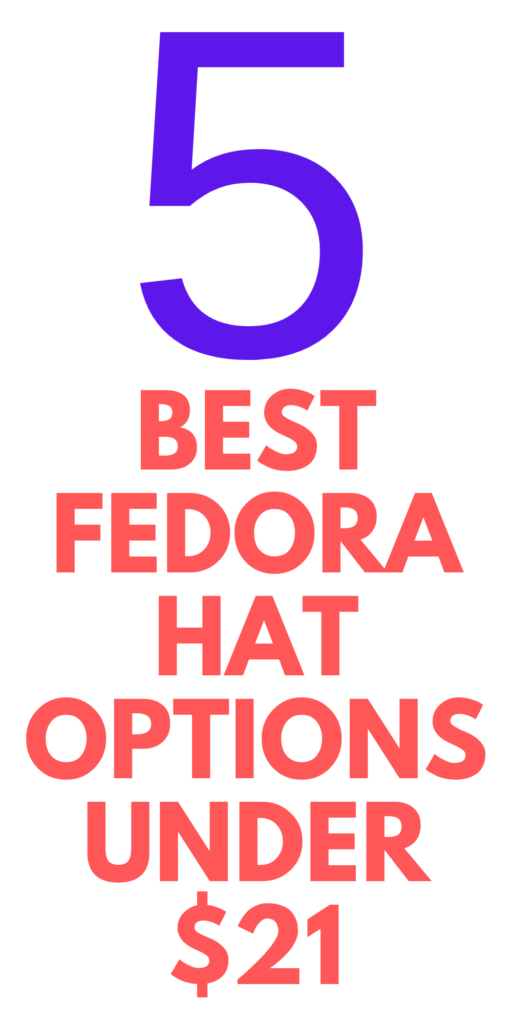 There are all sorts of hats out there for women to wear. I'm a hat girl, so I've pretty much got every kind of hat you can think of when it comes to the fashionable accessory. You can choose from a panama hat, straw hat, trilby hat, bowler hat, bucket hat, top hat (go bold!), flat brim hat, baseball cap, or a classic knit hat. These are all fun to wear, but my personal favorite are wool fedora hats. In my opinion, you can't beat a classic fedora hat.
What's a FEDORA hat?
According to Wikipedia, a fedora is a hat with a soft brim and indented crown. It is typically creased lengthwise down the crown and "pinched" near the front on both sides. Fedoras can also be creased with teardrop crowns, diamond crowns, center dents, and others, and the positioning of pinches can vary.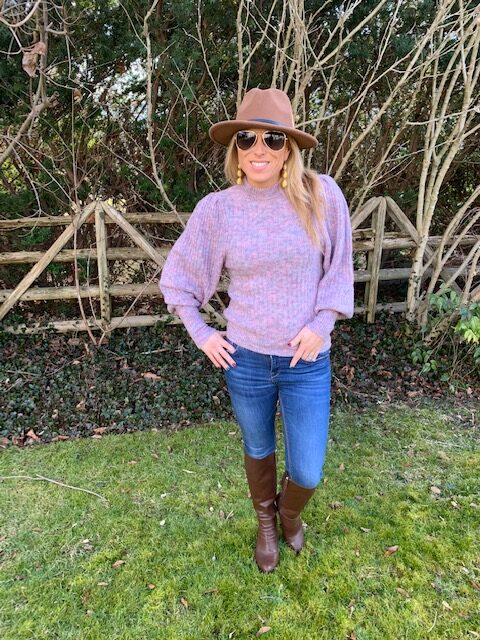 What I love about a fedora is that it's just a stylish hat. Period. it's that classic hat that you can wear just about anywhere and there are so many different variations of it, too. The reason I love it so much is that there's a fedora style for everyone.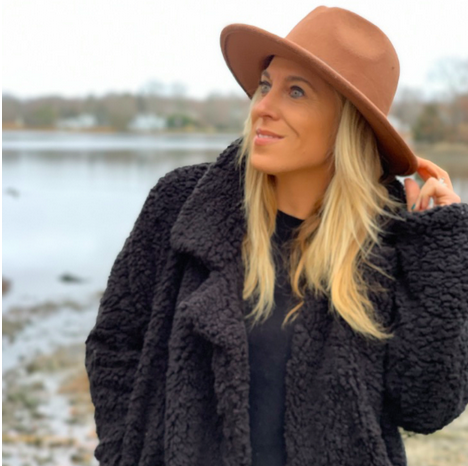 It's a best seller because you can choose whether you want a short brim, wide brim, narrow brim, snap brim, stiff brim, or a wide brim fedora (there's lot of brims!). There are various color options when it comes to fedoras. It gives you a classic look that you are able to rock with jeans, dresses, and even leggings! It really is the perfect choice when you're looking for a type of hat to wear.
I bought my first fedora years and years ago. The style of it stands up to the test of time. A fedora doesn't go in and out of style. Of course each season there's always the "modern fedora" style, but regardless, it's still your basic fedora. It's just the easiest way to buy a hat and know that you're going to always be in style with it on. You never have to worry about it losing its luster and will always be a fashion trend with its traditional style.
Great Fedora Options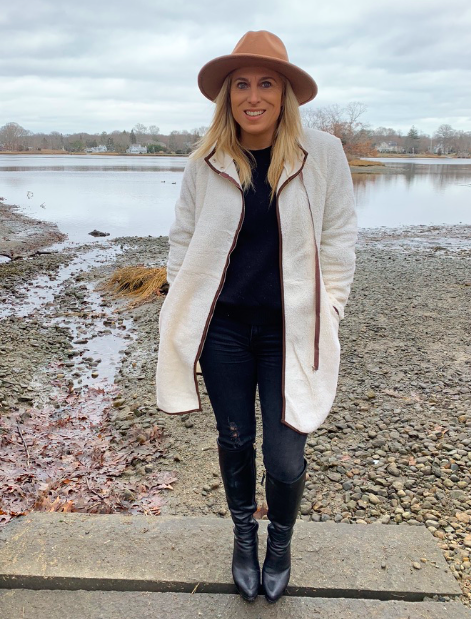 To make it easier for you to know what kind of stylish options are out there when looking for the best fedora hats, I went ahead and bought a BUNCH of fedoras to show off for you and to share the price points, too. When you're looking for the material for your fedora, I choose wool or fur felt. These are the ones that work for the fall and winter seasons beautifully. These materials are a stylish way to keep your head warm but also stay on trend with these popular hat styles.
Here are some of the best fedora hats I've found and I LOVE! I went with neutral tones because that's what appeals to me the most, but you are able to get fedoras in almost any color. As you'll see below, they have the same basic shape, but then some of them have a different look about them, too. Each has its own distinct style.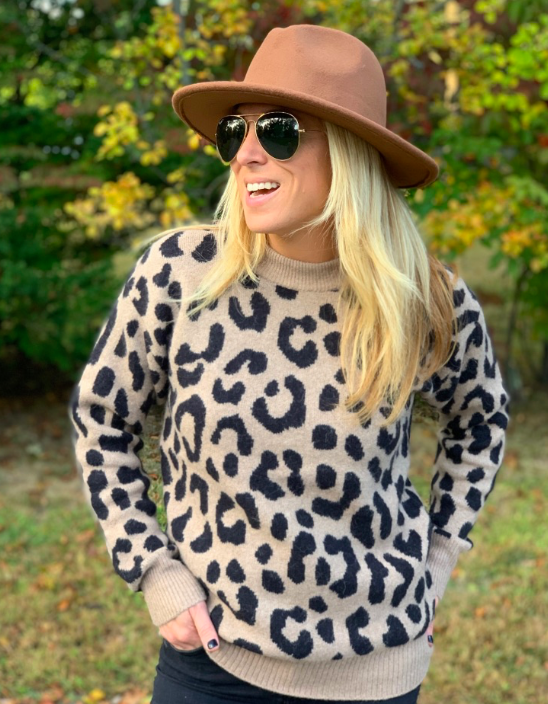 Western Fedora Hat: That's right, that says western. This gives you a stylish option if you're looking for a wider brim. I kind of love how this one looks if you're heading out to some formal occasions and need a fabulous hat as a topper. I'm thinking of an outdoor wedding or a party at a vineyard or country club. This neutral fedora-style hat makes a versatile accessory to pair with any outfit. It features a 3.5-inch-wide brim and a shallow crease on the crown to give it a classic finish. Felt construction is soft, warm, and comfortable.
Purchase this one here for $20.00.
Classic Felt Fedora: If you're looking for a standard style, this is it. This option gives you a perfect style if you're looking to wear one with jeans, leggings, and even joggers. This black fedora-style hat makes a versatile accessory to pair with any outfit. It showcases a 2.75-inch-wide brim and a gentle crease on the crown to give it a classic finish. The warm wool construction makes it a great pick for chilly days. Plus, it has a pull-on style for easy wear. This option comes in both a black and gray option.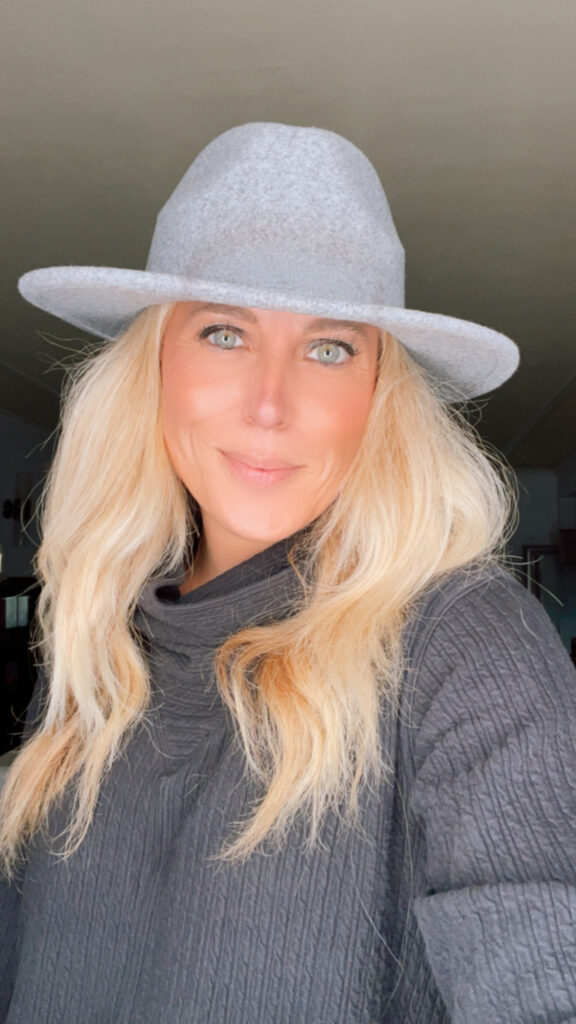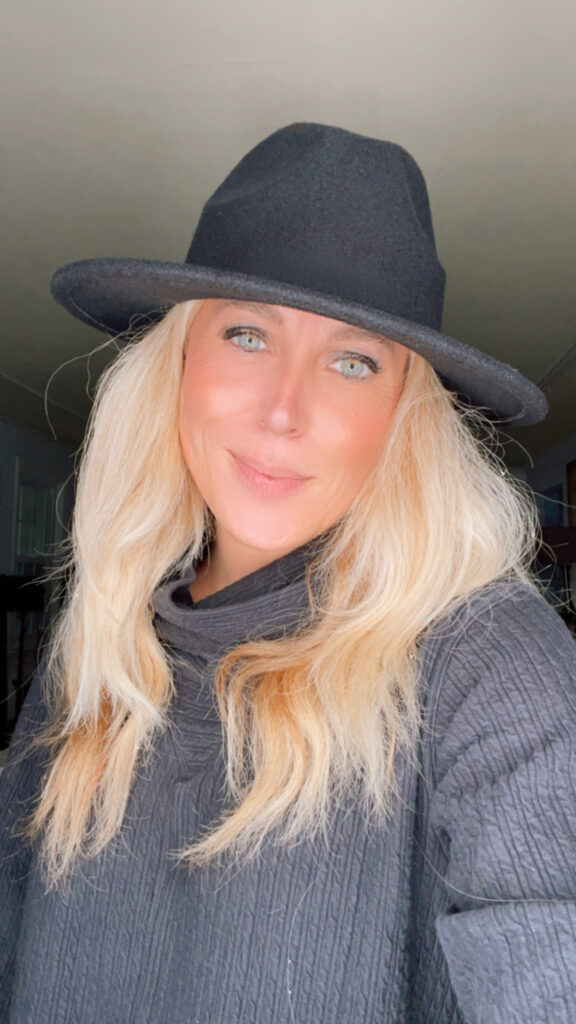 Purchase this one for $10.00. (Yes, only $10!)
Fedora with Band: Here's one that covers your full head and has a slightly different fedora shape. If you're looking for a fedora with a bit of a little style, check out this one. This option also comes in yellow and aqua, too. I went with the charcoal gray. This black fedora-style hat makes a versatile accessory to pair with any outfit. It features a 2.75-inch-wide brim, a sleek faux leather detail on the head, and a gentle crease on the crown to give it a classic finish. This one is perfect for daily use and I love that it's a fur felt with a stylish leather band (although it's faux leather), too.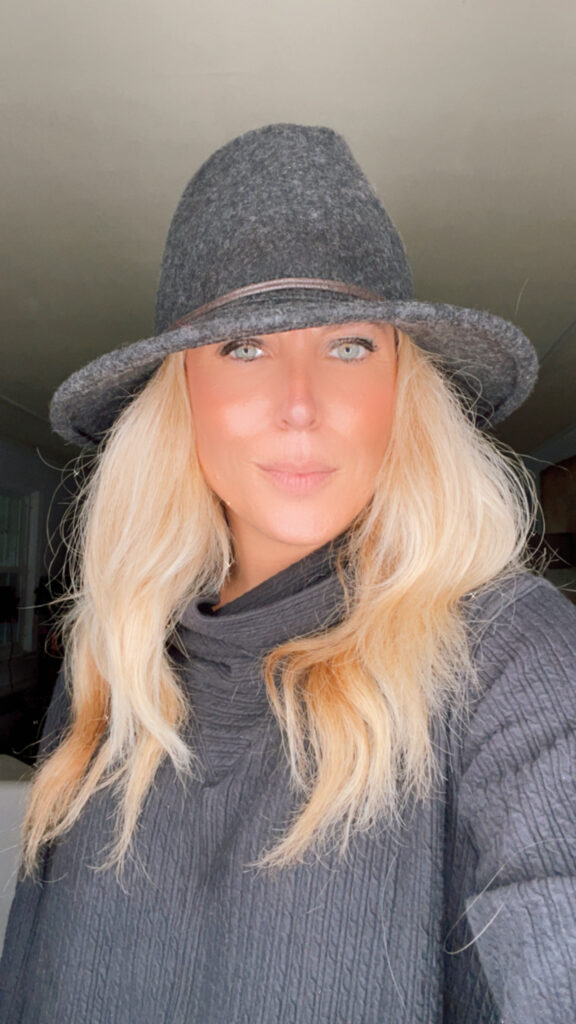 Basic Fedora Hat: This one is the one I wear ALL the time. My kids used to call this my Indiana jones hat! What can I say… it's my all time fave! You can wear this one just about anywhere and I wear it when the weather is chilly or when there's even slightly warm weather. This has an original shape that I think is perfect for casual wear or semi-casual wear.
Classic design with a belt will make you so fashionable, elegant, and charming. Perfect for lounging at the beach, clubbing, or simply casual everyday wear; Makes a great gift for that fashionable on-trend friend of yours. It's also offered (are you ready for this?) in 17 color options, so there's definitely a color for YOU! I love how there's a wide range of colors available.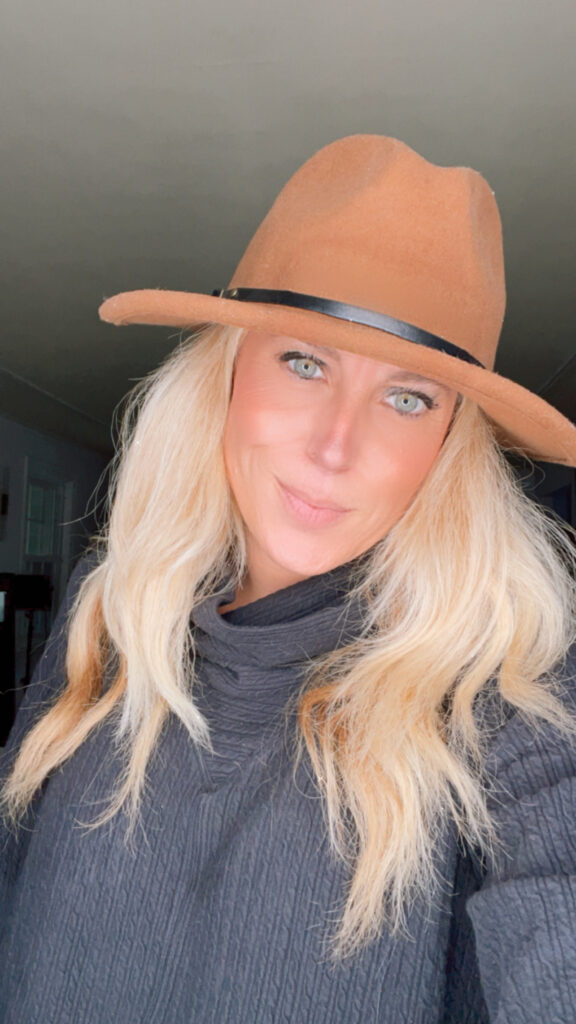 These are just a few of the options that are out there and I think showcase the different hats that you can buy under the "fedora umbrella!" These are such popular styles and are so well priced, too. I'm going, to be honest with you, I don't think you need to spend a ton of money on a hat like this. I feel that it's an item that you will wear, but you don't want to worry about ruining it or damaging it. When you buy it at a very reasonable price, it just makes more sense for you to be able to toss it on and go without the fashion worry. PS: I can't tell you how many times I've sat on my fedora or a child has!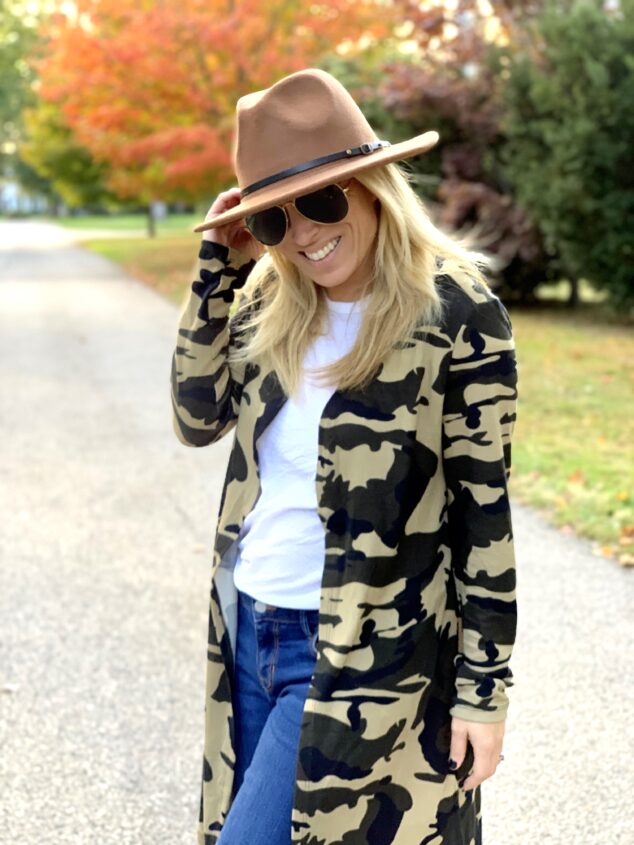 Hat Sizing
If you're thinking about hat size, too… don't worry! I get asked this all the time when I post about my fedora. You will be able to easily find out the exact sizing of your head on the websites I included. Many times it's a one size fits all, but there are also sizes, too. It will show you exactly how to measure your head to make sure you get the right sizing. When in doubt, always head to a store and try them on in person. Don't worry, there is a wide selection of sizes.
What to Wear with a Fedora
I'm all about outfit ideas when it comes to wearing fedoras. You can create some great looks by pairing this woman's hat with jeans, sweaters, leggings, cardigans, a leather jacket, and even dresses, too. This is a great item if you're a boho girl, classic girl, rocker girl, or preppy girl. You can make this women's hat work because it's just a really good hat to have on hand.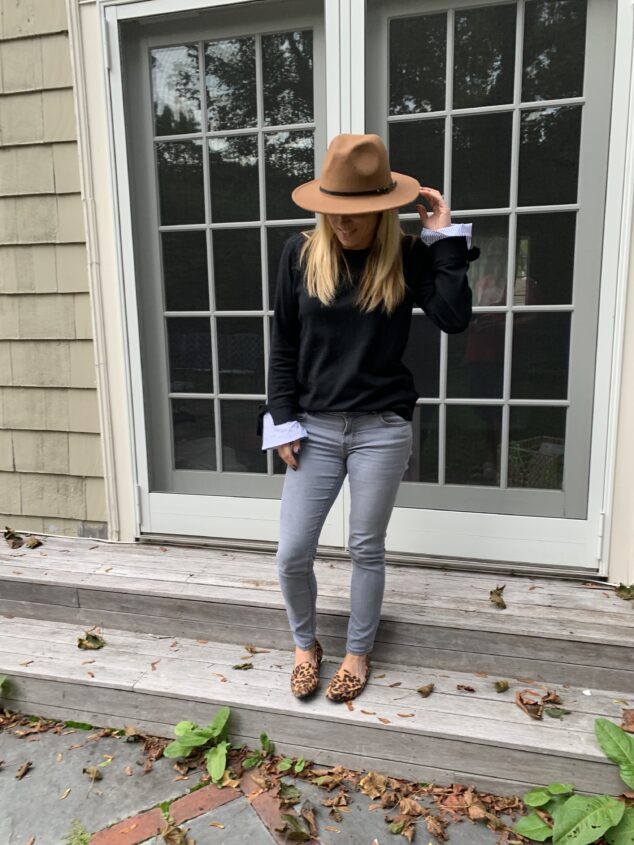 As you can tell, you can wear just about anything with your fedora. It's an easy hat to style and create outfits around. Grab your favorite one and wear it like crazy throughout the fall and winter. You'll be happy to have it on hand and will love wearing it each year. If you're feeling a little daring, go for a bold color! I was even thinking of going for a burgundy-colored one this winter!
See some of my fall fashion postings as to how I've styled my fedora hats:
6 Leopard Print Items You Need