Are you heading to the Taylor Swift concert? If you are, I've got a hairstyle for you! And if you aren't, I've still got a Taylor Swift inspired hairstyle for you, too!
Taylor Swift Concert Hairstyle Idea
We weren't able to get tickets to see Taylor Swift when she came to Gillette Stadium last weekend, but that didn't stop me from having some Taylor Swift fun with Victoria! I knew she really wanted to go, but I hadn't been able to find tickets that were priced reasonably for us to go.
So the next best thing? We still had fun dressing and getting ready for the concert, even though we weren't actually seeing her in person. I'm trying to teach my daughter that it's how you approach things in life that make it fun and this was one of those instances where we needed to try and make lemonade from lemons.
I knew from just being a Taylor Swift fan throughout the years that sparkles and bling were the way to go for the ERAS Tour. Taylor Swift is a perfect combination for a young girl to find beauty, confidence, and some fun style.
I thought bubble braids would be a great hairstyle option, but I knew I couldn't stop there! I needed some bling bling bling!
Blinged Out Bubble Braids
Check out my easy bubble braid hairstyle that you can do for the concert!
View this post on Instagram
I love this hairstyle because it's easy to do and comes out looking so pretty and just cool! It's the perfect updo for a concert because you want fun hair and you want to be able to have it up so you can have some dancing fun!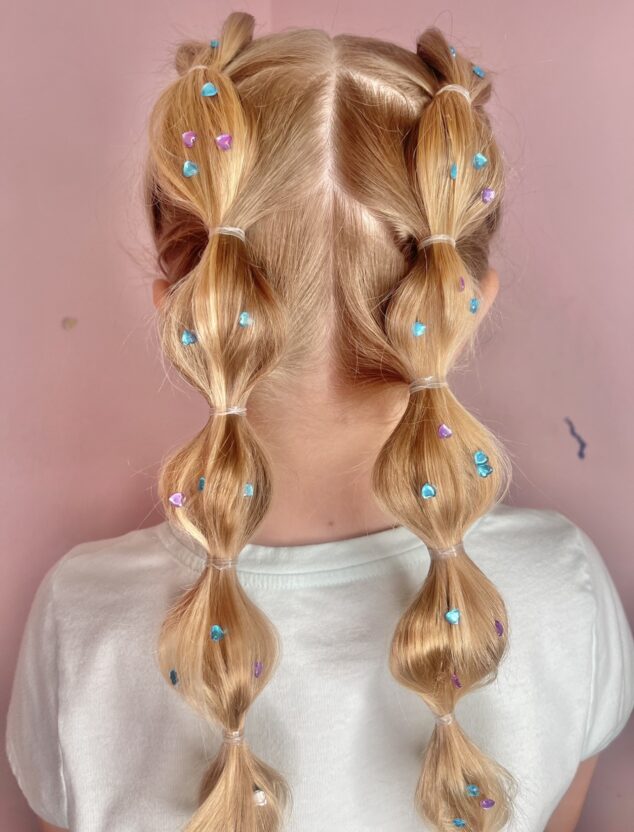 Here's the ONE thing you MUST do if you're going to do this hairstyle… you need to BLING IT OUT!
I found an amazing hair blinger that was under $20, but they're sold out left and right at the moment. I know that people have been looling like crazy, but I did find this great one for $49. You will LOVE LOVE LOVE this one! I promise!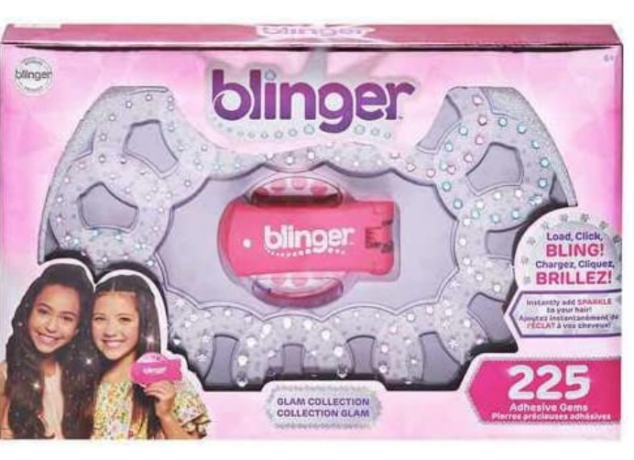 Buy it here.
Make sure you get this fun hair blinger, even just for some extra hair fun! You will love this and have so much fun with it!
Favorite Hair Products To Use
When it comes to hairstyles for kids, I feel like I could write a book!
We do hairstyles together almost every single day.
1. I know that it's not always easy to have Victoria sit still, but a book, a device, or just talking time helps. Sometimes we play a game and that will help keep her still (although if you know my girl, she doesn't like to sit still!).
2. I love using a leave-in conditioner spray on Victoria's hair before I start. I just like to make sure there aren't any tangles before we get going.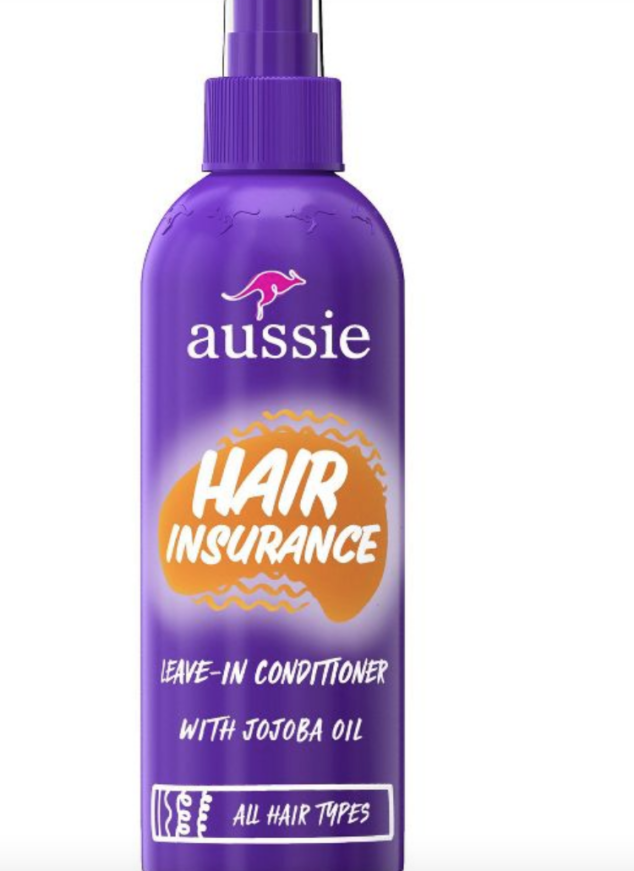 3. I love using hair oil, too on Victoria. It makes her hair nice and shiny and smooth to work with. I feel like this has been a huge game-changer for her when it comes to flyaways and keeping it healthy.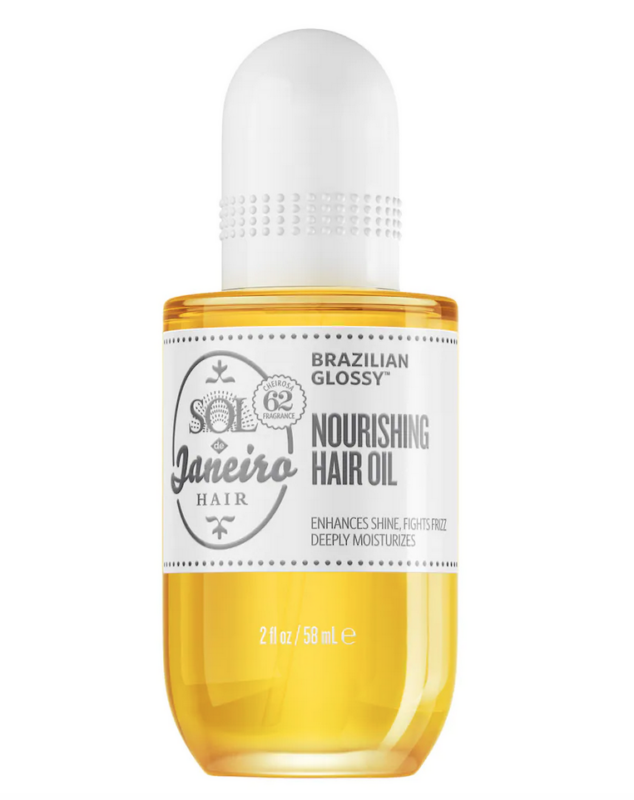 4. I love using hair elastics that don't damage the hair.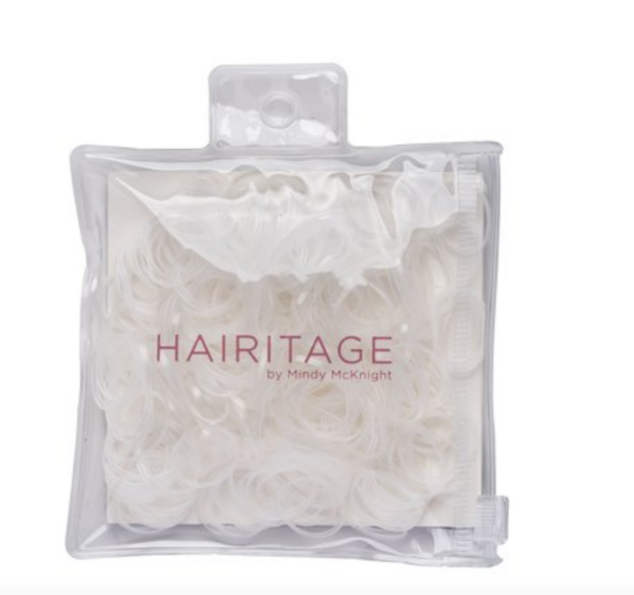 I will continue to recommend the products we use and love because I think it's important to share what people use that works.
Check out these hairstyles to try, too:
Pretty Ponytails: 2 Easy Hairstyles For You To Try