With the summer here, it's time for swimming! It's the best time to do it to stay cool in the hot summer sun, you just need to make sure you protect your hair. I'm excited to share some of the best shampoos to treat chlorine for the summer.
Best Shampoos to Treat Chlorine for the Summer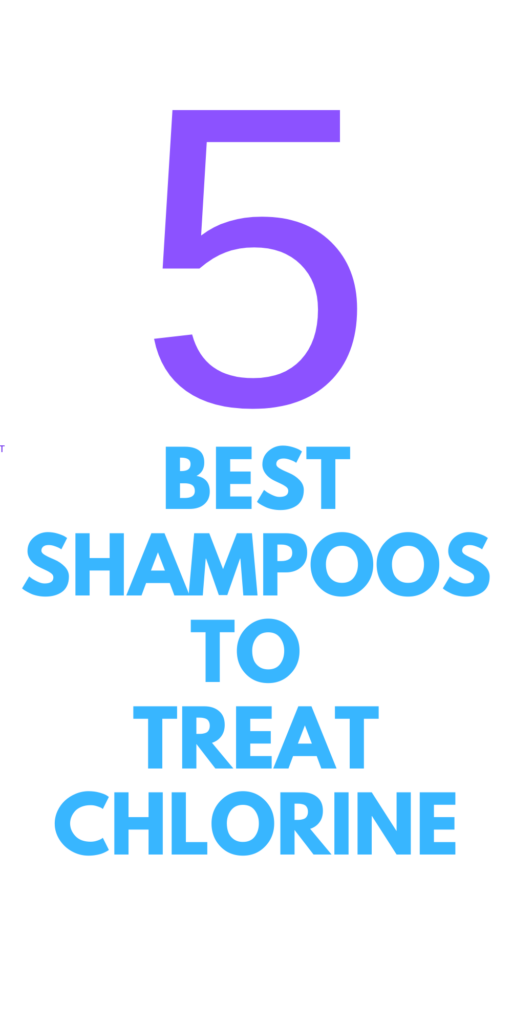 My daughter is in the pool every single day in the summer. Every. Single. Day. Chlorine isn't great for your hair. It can damage you hair and it can also make it turn colors. Not always, but it can.
I wanted to share with you some of the best shampoos to treat chlorine in the summer because if you can stay on top of it, you'll be helping your hair out. It's not always easy to make sure you're taking care of your hair, especially in the summer – but this simple step when you're showering can help and go a long way.
Best Shampoos to Try
I will say, I haven't tried all of these, but we are a swimming family, so I asked a bunch of my mom friends to suggest ones that they've used and loved. If you have any questions, let me know!
I'm going to highlight 5 of them below. I know that there are so many more, but I felt like these 5 really fit the bill when it came to getting the job done.
1. Fairy Tales Hair Care
I have to say, across the board when I asked lots of moms with young kids, this was one that they recommended. Everyone had raving reviews about it, especially with kids who are constantly in the chlorinated water.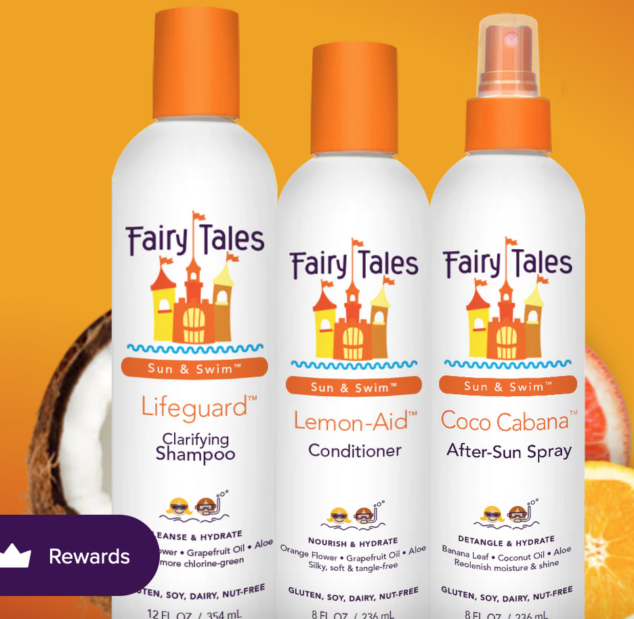 Why You'll Love It:
Natural ingredients like grapefruit peel oil, orange flower extract and pineapple fruit extract help to gently clarify all hair types.

A proprietary blend of aloe, wild cherry bark and calendula extracts add moisture to hydrate and condition for the ultimate summer hair care collection for kids.

Color safe for mom's hair too!

Sulfate free, paraben free, phthalate free, gluten free, soy free, dairy free and nut-free. No harsh chemicals or toxins.

Fragrance – citrus scent
It's $31.95 (for all 3).
Buy it here.
2. Paul Mitchell
Shampoo Three Chlorine Removing Cleanser
This is a great one to try! Works beautifully and was recommended by a fellow swimming mom.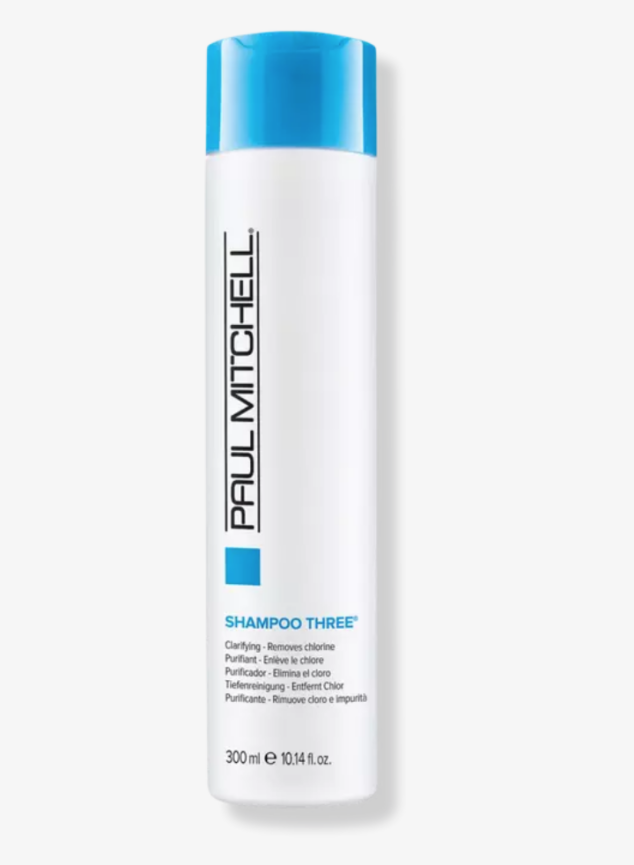 Benefits
Ideal for swimmers to prevent "chlorine green"
Washes away dulling buildup + minimizes future buildup
Ideal for all hair types
Use before deep conditioning to remove buildup, which helps hair masks and treatments penetrate better
Features
Vibrant zesty pink grapefruit scent with energizing notes of Valencia orange and orange blossom
Paraben free
This one is $15.50.
Buy it here.
3. SoCOzy
Swim 3 in 1 Shampoo
On a personal note, I've loved and uased SoCozy hair priducts for years and years! I'm a HUGE fan and absolutely love them. This is an unbelievable product to use for the summer after a dip in the pool!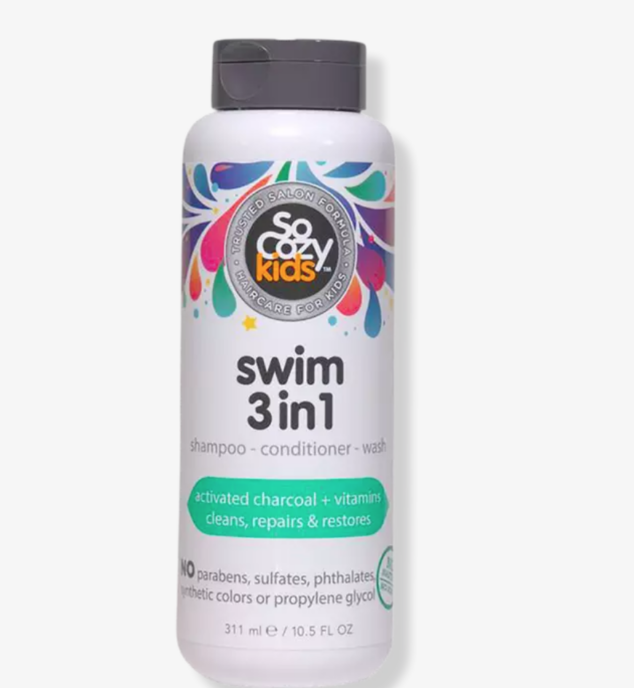 CLEANSES + REPAIRS: Removes green tones and restores moisture for soft, silky hair
KEY INGREDIENTS: Activated Charcoal, Jojoba Oil, Coffee Seed Extract
SALON FORMULA: SoCozy has over 20 years of experience and expertise about kid's hair
NO NASTY INGREDIENTS: Free from Parabens, Sulfates, Phthalates, Formaldehyde, Synthetic Colors or Dyes, and Propylene Glycol
Key Ingredients
Activated Charcoal: removes chlorine and green tones
Jojoba Oil: strengthens + protects + shines
Coffee Seed Extract: Smoothes and softens
It's $11.99.
Buy it here.
4. TRIHARD Swimmer Shampoo
This is one that many swimmers we know use after they swim in a chlorinated pool. This is a very popular one, especially if you're a competitive swimmer.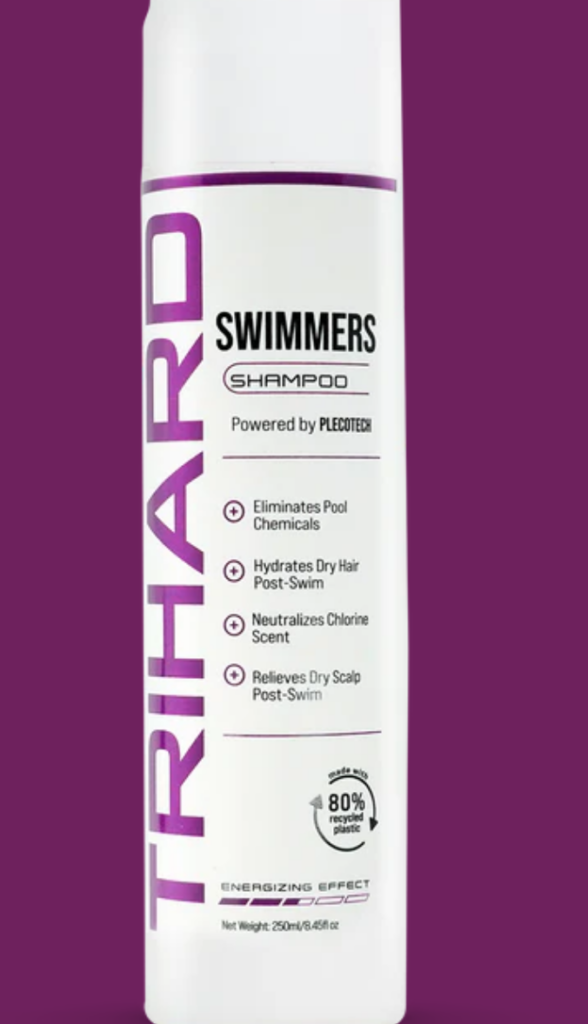 The Swimmers Shampoo effectively removes chlorine and saltwater from swimmers' hair and scalp while hydrating dry hair and relieving potential itchy scalps caused by pool chemicals.
This one is $17.98
Buy it here.
5. Sun Bum Detox Shampoo
This is one that I have used on Victoria (and myself) and have really loved! One of my good friend's had recommended this product and I knew it was worth trying it out!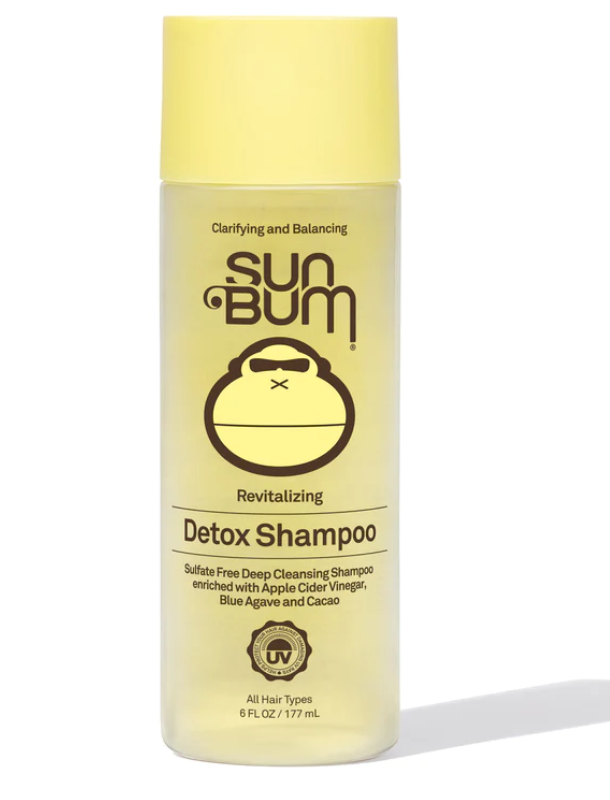 Our Revitalizing Detox Shampoo uses Apple Cider Vinegar to help deeply, yet gently cleanse impurities including salt water, chlorine, and product build-up from root to tip. Blue Agave helps rehydrate and soften hair, restoring it to a healthy balance. Gentle enough for daily use, but recommended as a weekly treatment.
It's $10.99.
Buy it here.
I hope you try one of these or all of these! Make sure you're doing everything you can to protect your hair and your littles ones hair in the chlorine. It's something that you just wanted to make sure you're staying on top of as best as you can!
Check out how to protect your hair and scalp in the summer sun: