With summer in full swing right now, I love seeing my Victoria enjoying a little break from school during the day, but I also like to make sure she's continuing to foster critical thinking and problem-solving skills. It's just something that's important to me because I've seen how important it was for her four older brothers to stay motivated during their summer break when they were her age, too.
When my four sons were elementary school-aged I was constantly trying to find ways to bring problem-solving skills into our summer break. To be honest with you, it wasn't always easy. Each one of my sons had different kinds of strengths when it came to learning, so I was always trying to find the best at-home learning strategies for them. It was a lot of work on my end, which I didn't mind, but I had always wished for easier and more fun ways to bring problem-solving and comprehension skills to them during the summer.
Thankfully with Smile Zemi, I don't have to worry about a thing for my Victoria during the weeks of summer.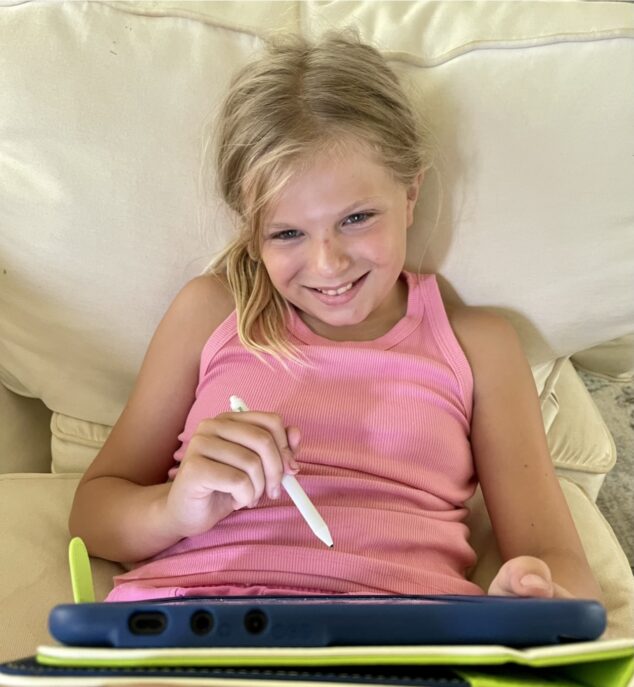 Smile Zemi is the first tablet-based educational learning system tailored to meet the needs of elementary school children grades one through five and it's specifically designed to improve academic performance aligned with Common Core State Standards. To put it simply, it's a saving grace for someone like me during the summer because it's almost like Victoria has a private tutor right at home with her.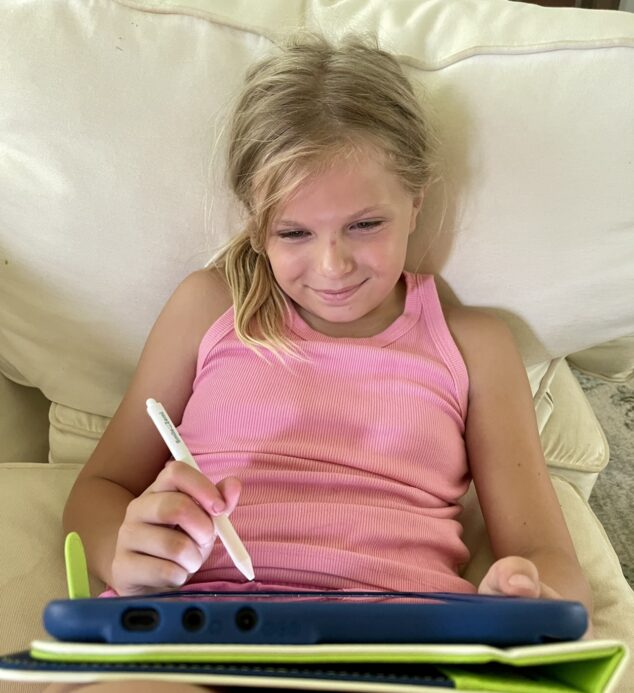 What really intrigued me about Smile Zemi was that it accesses your child's level of understanding and offers individualized learning strategies. It allows Victoria to work independently on math and ELA subjects that are at the exact level she should be learning. There's no guessing game for me, hoping that she's where she should be… I know that it is.
When I saw Victoria sit down with her Smile Zemi tablet, the first thing she loved doing was her avatar! That was so much for her and then she was immediately drawn into the fun stories, images, and exercises they offer. She's someone who likes to learn but loves it more when she's having fun while doing it. I love seeing her understand concepts and skills all on her own, having fun, without even knowing that she's doing something educational. Smile Zemi offers rewards for accomplishments, so that's exciting for her, too. She honestly sees it as straight fun, which is why Smile Zemi has been amazing for her.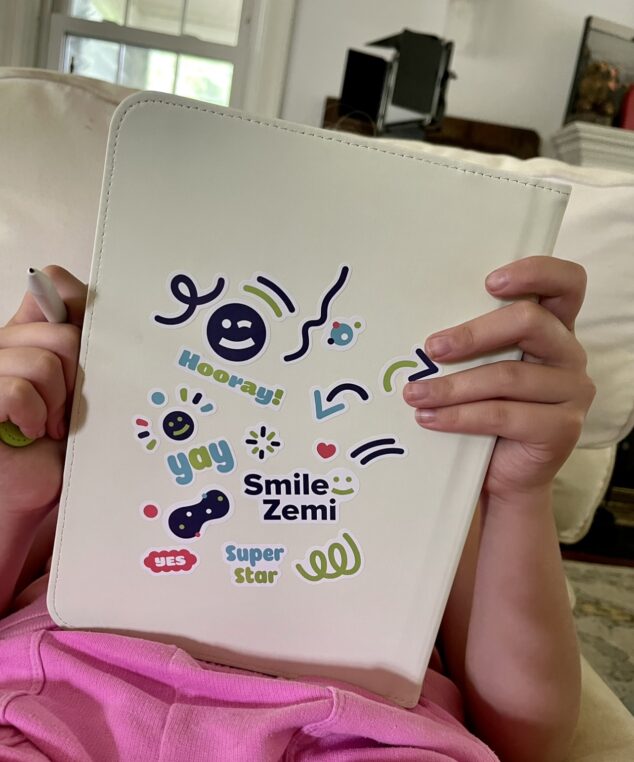 The Smile Tablet is great for kids, too! I've been asked about the durability of it and I'm happy to report back to you that it's virtually break-proof. It even has (according to their website) passed a drop testing test from desk height. I know Victoria loves to tote hers around just about everywhere now, so feel good knowing that it's tough and has a long-lasting design. It also comes with a stylus, which makes for easy writing for kids (Victoria loves this!).
And the very best part for parents?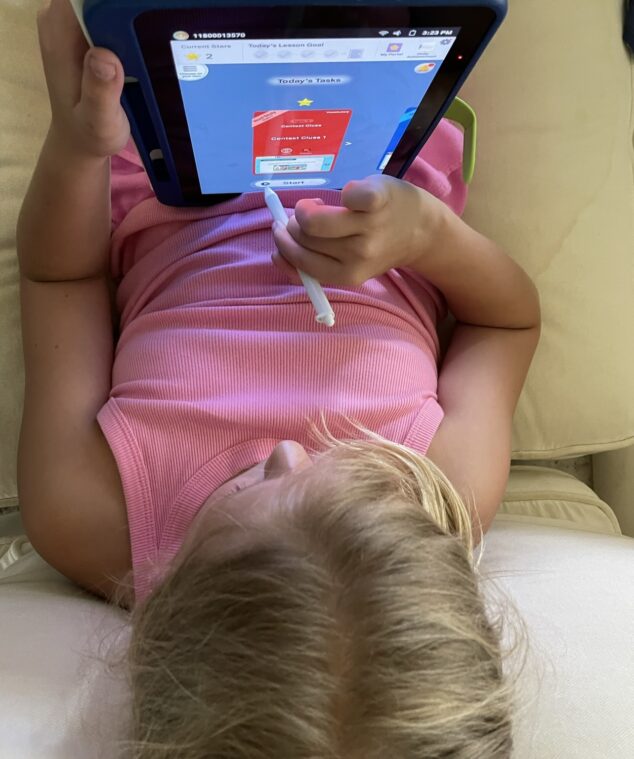 There isn't access to the Internet or games on the tablet, so your child stays focused on what they're learning and not distracted by anything else. In this day and age, this is a super bonus and I love, love, love this additional aspect to Smile Zemi.
It's of no surprise to me that Smile Zemi's mission is to be dedicated to continue working to help children discover the joy of learning and to experience significant personal growth through learning.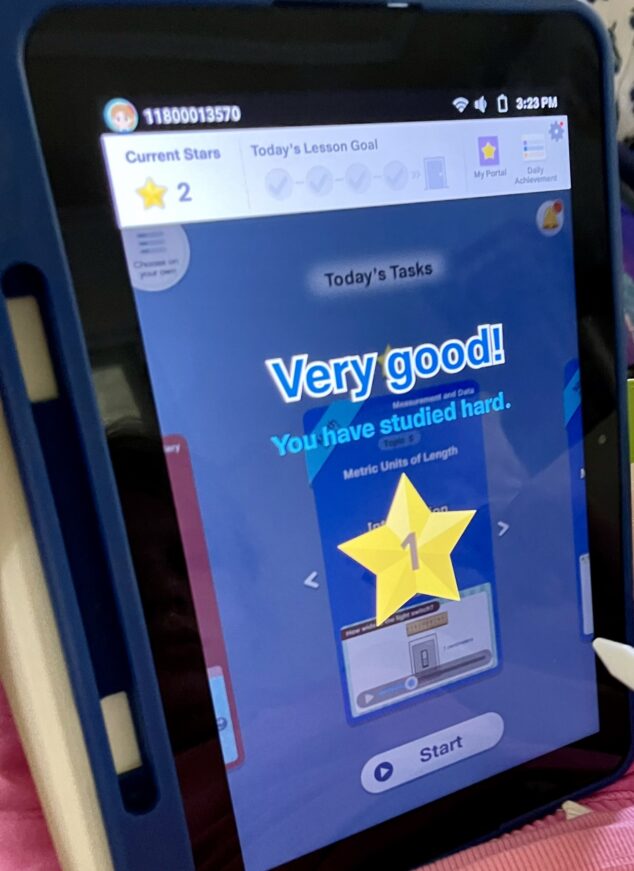 It's evident in my Victoria that that's the case and it will be for your child, too!
Special Offer
Smile Zemi is running an incredible Back-To-School Special Offer starting today (July 17th through July 31st).
Offer: The tablet fee of $329.99 will be $0.00 with a special coupon (provided on the website).
Condition: The offer is valid under the condition of continuing the subscription for one year. Subscribers who sign up using this coupon cannot cancel or change the subscription plan until the contract ends.
For more information head here.
Disclosure:
Sponsored post. All opinions are 100% my own.