If you don't use hair styling products, it's important for you to know why you should use them and (most importantly) how you should use them. Hair styling cream is a big one to use and I just started using it recently and love it. Here's why you should use hair styling cream.
Why You Should Use Hair Styling Cream
When it comes to hair styling cream it's a great product to have as part of your must-have beauty products. I say this because it works and really does help prep the hair as best as it can for a hairstyle. Regardless if you're doing something simple or a little bit more intricate, it will help.
A really great hair styling cream will work in terms of keeping the hair smooth for shape purposes. It can also help hydrate and moisturize your hair, too. I know there are a ton of hair styling creams out there, but if you read the labels on them, you will see which ones will really go that extra mile for you.
I love to find ones that will help keep the hair smooth, shiny, and manageable. This is great to use year-round, too. Hair styling cream isn't just a product you use during the warm summer months when your hair might need to be tamed a bit more.
My Favorite Hair Styling Cream
I've searched high and low for some of the best creams. I've tried a bunch on my hair and Victoria's over the last few months trying to find one that I really like. I will say this, I relied on my fellow hair influencers to help me out on this one. I asked over a dozen that I love to watch online and they all recommended the same one to me!
Drum roll, please… dae Hair Cactus Fruit 3-In-1 Styling Cream.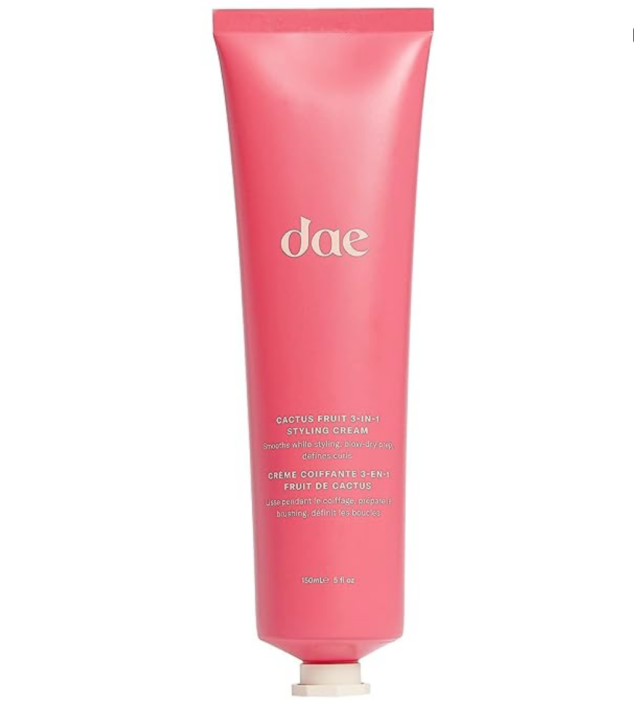 This is my favorite hair styling cream right now. Hands down. For what it's worth right out of the gate, it smells amazing! Literally. One of the best-smelling hair products ever. I know that's not the biggest selling point, but it definitely helps.
SIGNATURE BLEND – Our Cactus Fruit 3-in-1 Styling Cream is a clean, multitasking formula that smooths styled hair, preps shiny blowouts, and defines natural curls.

BENEFITS – Infused with desert-derived extracts, it adds polish and shine, while hydrating botanicals moisturize hair and tame frizz.
I use this before every hairstyle now that I do on Victoria. I'll use a small amount if I need to do a quick hairstyle for a half-up or something simple. I'll use a bigger amount if I'm doing a more intricate hairstyle. The more you use the product, the more you get to see how it works with and in your hair.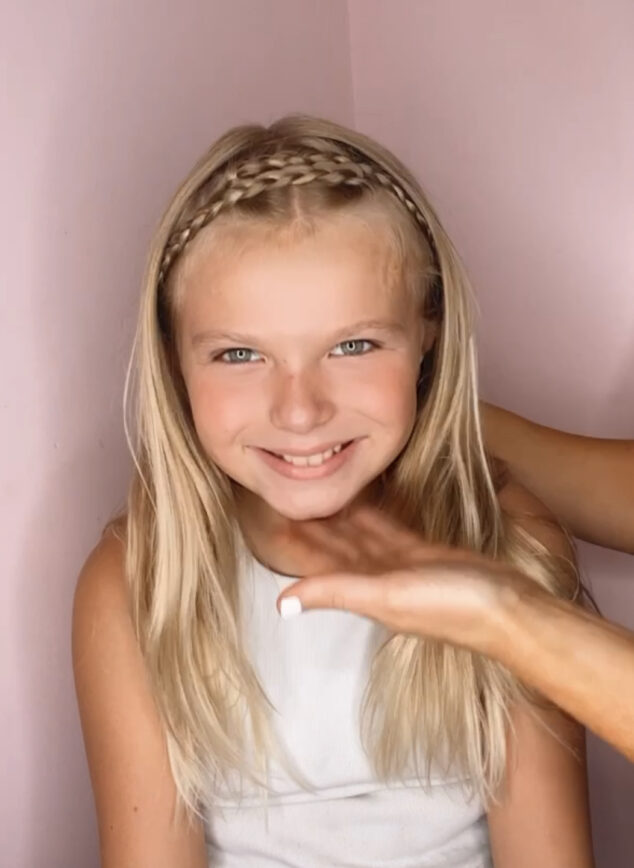 As an extra bonus – it's vegan, sulfate-free, cruelty-free, no synthetic colors, and comes in recyclable packaging.
You can buy this product here.
Here are some hair styling cream questions that I've gotten that I want to answer for you, too.
Do you put hair styling cream on wet or dry hair?
You can use hair styling cream on both wet and dry hair. I will say, it works better on wet hair, but I do use it on dry hair a majority of the time. I say it works better on wet because it blends quickly into the hair. But when I use it on dry hair, it rakes through so easily and quickly.
Can you use hair styling cream every day?
Yes! You can easily use this every single day. It won't hurt your hair at all.
How do you remove your hair styling cream?
Super easy. Water removes it right out!
Enjoy this hair product and if you have a hair styling cream that you love, drop it in the comments below for people to check out, too!
Hair Elastics and Hair Ties You Should Try