When it comes to hairstyles, there are certain hair products that are needed – hair elastics and/or hair ties being one of them. It's tough to do most hairstyles without having one of these on hand to help you out, so I wanted to share some of our favorites.
Hair Elastics and Hair Ties You Should Try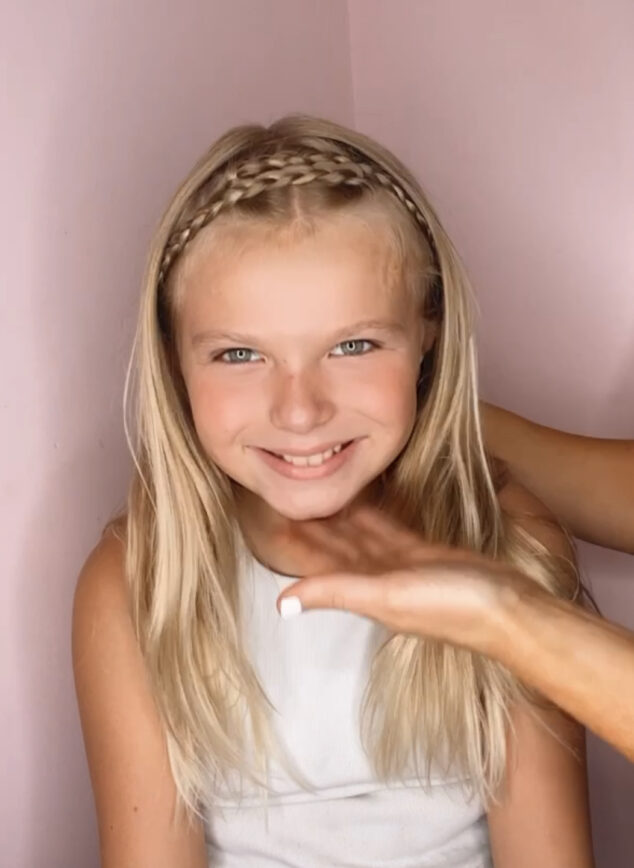 I'm all about making sure I find hair elastics and hair ties that won't damage the hair. One of the most common questions I get when it comes to our hairstyles is about hair elastics and hair ties. Throughout the last couple of years I've tried dozens and dozens of hair elastics and hair ties and I've definitely found my favorites.
I have a few things that I'm always aware of when I'm looking for hair products:
1. Make sure they do what they're supposed to do
2. Make sure the price point is reasonable
3. Make sure the hair product won't damage the hair
I can honestly say that these hair elastics and hair ties are amazing. I've been using the hair elastics for the last few weeks and I'm so impressed with them. I've been using these hair ties for over a year and absolutely love them. They work awesome!
Hair Elastics
These are the Teenitor hair elastics I've been using lately. I was recommended to use them and couldn't wait to give them a try. Victoria's hair is on the thicker side, so I need to make sure I have hair elastics that will hold the hair and be extra durable. I also want to make sure the hair elastics won't damage or crease the hair.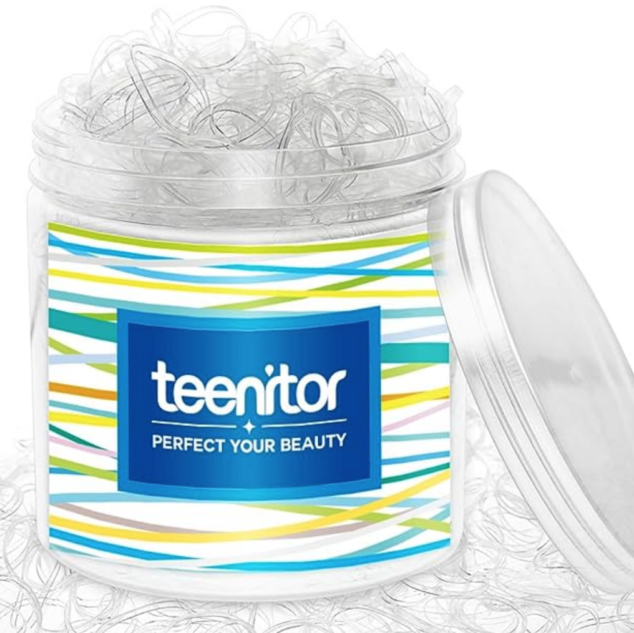 Strong and stretchy: The elastics are not so thin that they break when you try to stretch, but they are not so thick that you can't stretch them properly. They have stayed in very fine, soft hair through days of gardening. Also, they slide off the braids when grabbed and pull off clean. No rolling and catching the hair to make knots.

Great deal: This is a great deal on 2000 pieces clear rubber elastic hair bands, enough for braiding different hairstyles. You can keep a couple dozen in your purse, another couple dozen in your gym bag, some in your car…you get the idea. Any time you realize you need a hair tie, you'll have a stash.
The best part is that you get 2000 for under $7!
Buy them here.
Hair Ties
When you're looking for hair ties, these are great ones for you to use. I love these because they're super soft on the hair and really do a great job at holding hairstyles, but also not hurting or damaging the hair. I've been super impressed as to how strong these hair ties are, too. They really are amazing.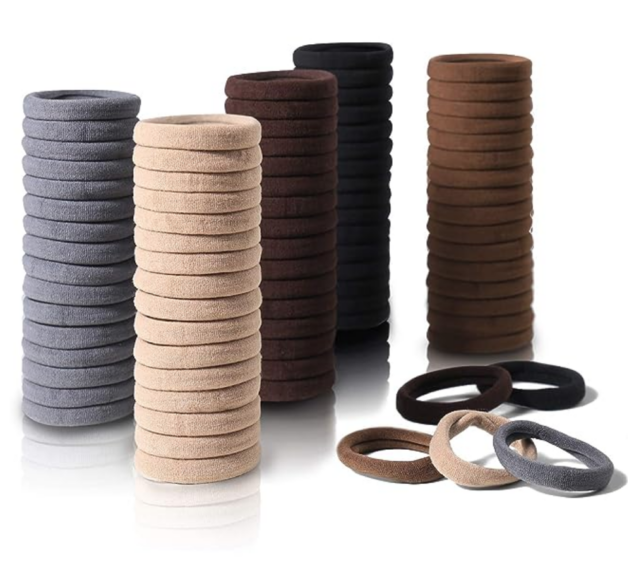 【DURABLE AND STRETCHY】Made of high elastic thick material, the hair bands are soft and stretchy which can hold your hair without damage. These women hair ties can also keep your hair firmly and not easy to loose up.

【NATURAL COLOR】5 neutral colors can easily match different hair colors, also can match all your dressing and hairstyles. 100 pcs 5 colors hair ties are economical to use for a long time. Suitable for ponytail holder for daily use and workout.

【NO HAIR DAMAGE】With seamless design and soft material, the women hair bands are gentle enough to use and remove, will not snag or pull your hair. These hair ties can be stretched up to 9.8 inches but will not be stretched out easily, which is great elasticity and good for thick hair.
Buy these hair ties here.
We just love these and I wanted to make sure I shared!
If you have any other specific questions, just let me know!
These are some of the hairstyles we use them on:
Simple Half Up Hairstyle for School
Cute Braid Hairstyle for the Summer
Pretty Ponytails: 2 Easy Hairstyles For You To Try