Are you looking for an easy braid hairstyle for school? I've got you covered on this one with a cute and pretty braid hair tutorial that you're going to love.
Easy Braid Hairstyle for School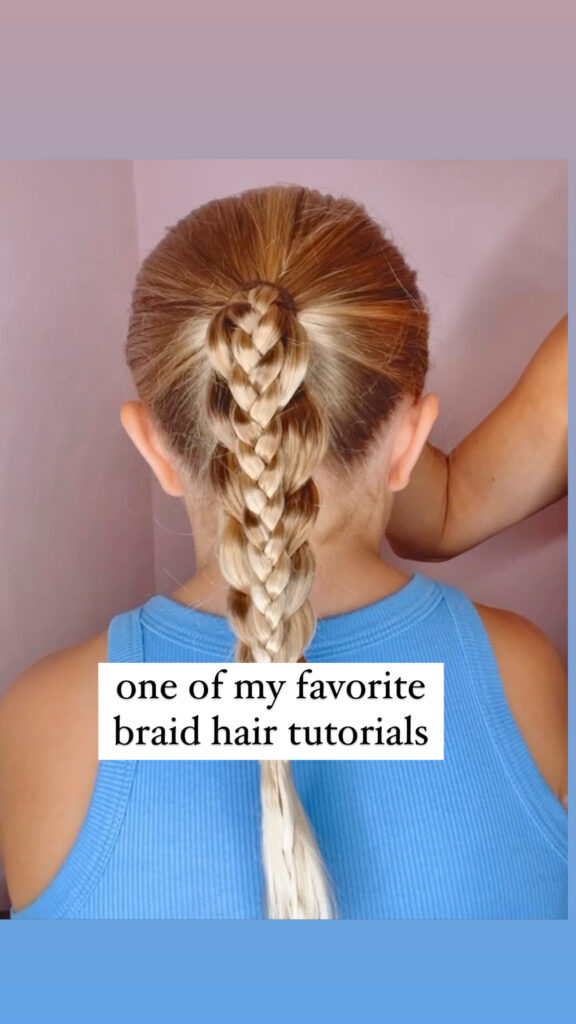 When it comes to braiding my daughter's hair, I need quick and easy. When she's getting ready for school in the morning, there's not much time to do anything too intricate, so I'm all about the quick, cute, and easy braid hairstyle options for school.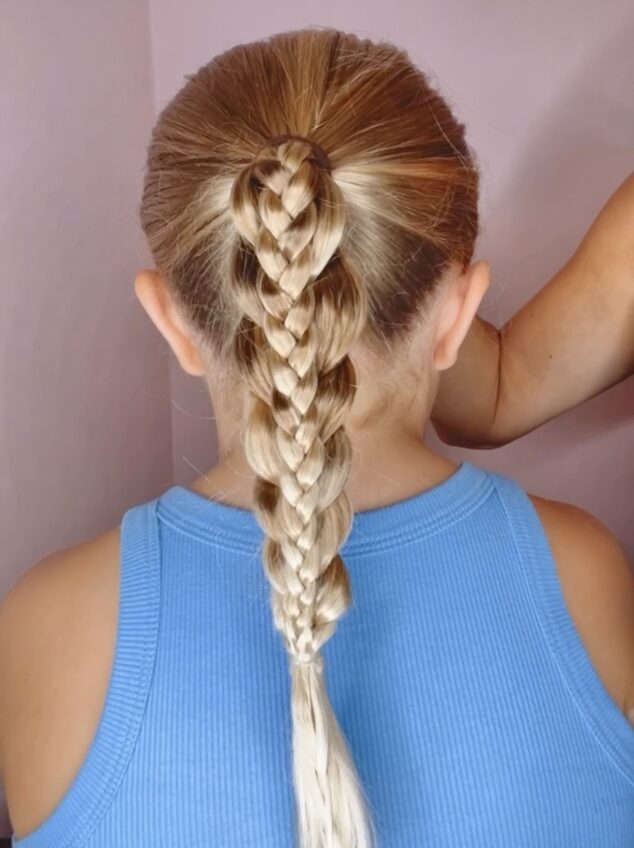 I'm also horrible at French braiding, so I'm constantly trying to come up with and find a simple braid hairstyle for school that is going to look just as pretty, but not be nearly as hard to do.
Easy Hairstyle for School – Step-by-Step Tutorial
Here's the video of the easy braid hairstyle for school that I love. The only thing you're going to definitely need for this hairstyle is a hair tie and 3 hair elastics. If you have a clip, grab it because it will be helpful for you as you progress with this one.
View this post on Instagram
Step-by-Step:
Start with a basic ponytail
Take a small section on top and three-strand braid it all the way down, adding a hair elastic on the bottom.
Clip that section off on top.
Three-strand braid the remaining hair and add a hair elastic.
Pull the small braid down over the larger one and hair-tie them together.
It really is a super simple braided hairstyle and I love how it comes together when it's done. It's sweet and simple, yet so adorable!
How to Prep the Hair Before Braiding
One of the questions I get asked a lot is how to prep the hair before a hairstyle, especially when I'm braiding. I don't do anything crazy to her hair beforehand. I use a leave-in conditioner spray, just to make sure her hair is smooth. I also love the dampness of the spray because it makes it a little easier to braid.
I will say, that if you're looking for a braid prep product, I have used Braid Balm in the past and really love it. It's from Beachwaver and it works great.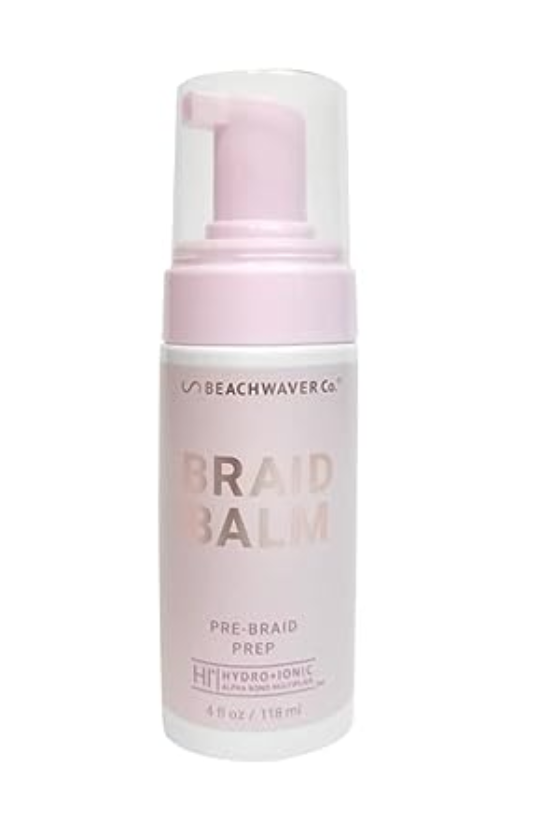 This innovative foam prep with our HIx Bond Multipliers strengthens your hair each time you use it, giving you smooth, frizz-free braids. Apply from root to ends before braiding. TIP: Sleep in your braids, wake up with waves!
Hair Products We Love:
1. I love love love using these hair ties. These are fantastic for keeping the hair from creasing and they don't damage the hair either.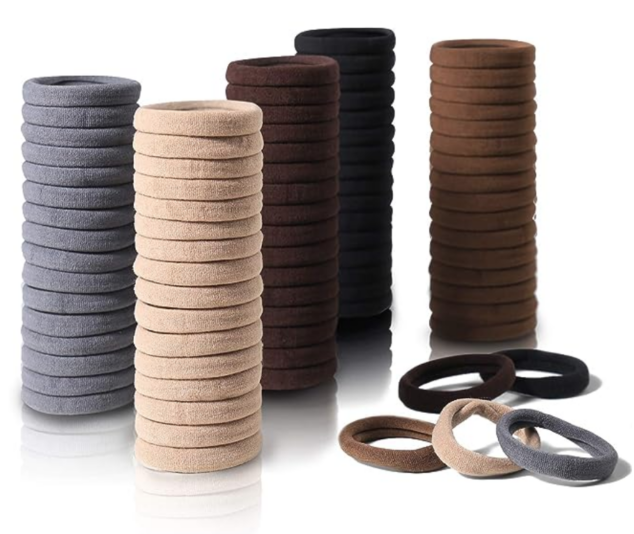 2. I love using a leave-in conditioner spray on Victoria's hair before I start. I just like to make sure there aren't any tangles before we get going.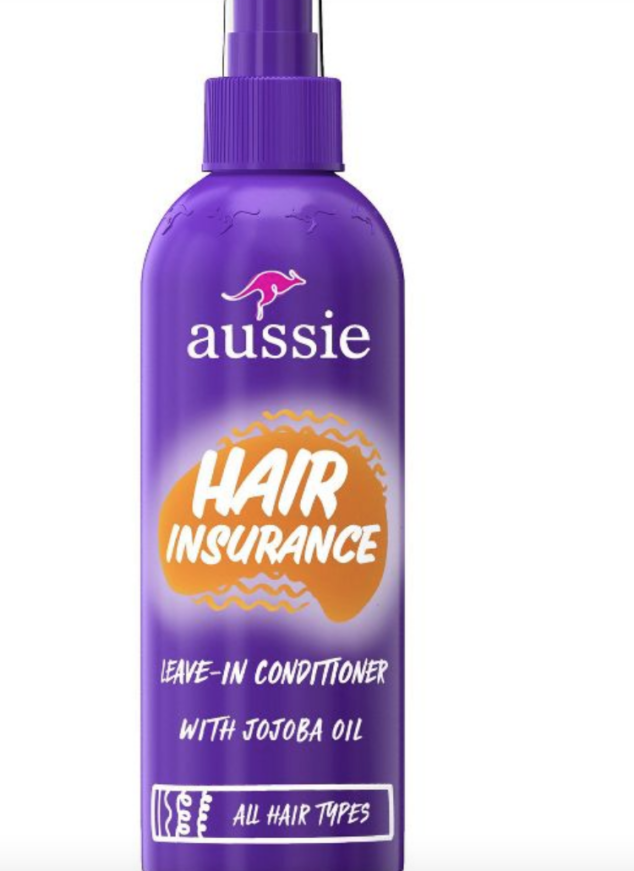 3. Looking to tame the flyaways? This hair wax stick is amazing to use!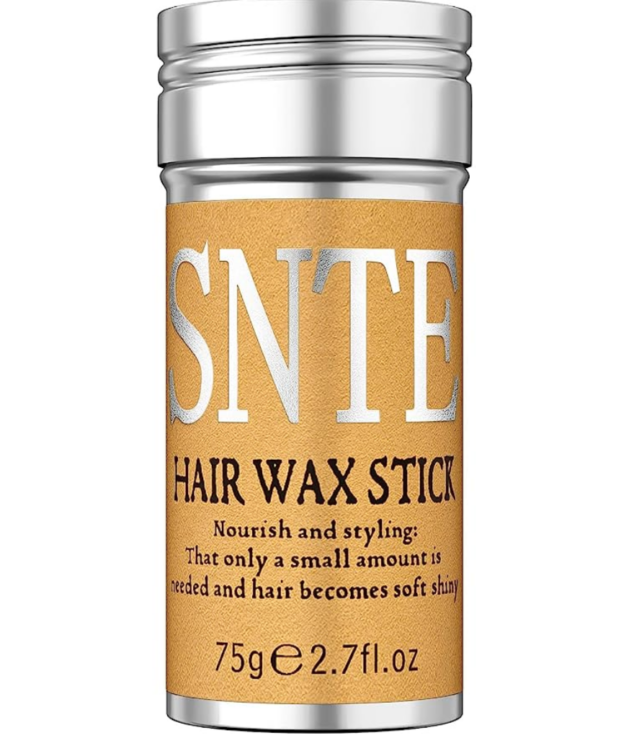 4. These are the
hair elastics
that I've been using lately. They're durable and don't damage the hair. The quality is incredible, not to mention they're super inexpensive.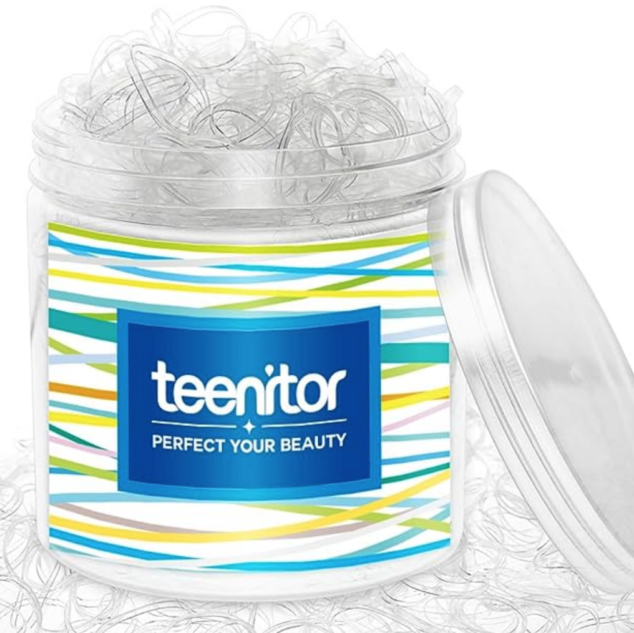 Enjoy these hairstyles!
Simple Half Up Hairstyle for School
Cute Braid Hairstyle for the Summer
Pretty Ponytails: 2 Easy Hairstyles For You To Try