Looking for a Fun Halloween Hairstyle? Here is a cute and easy one for you! These are spider cupcake buns for Halloween. They're so simple to do and so adorable!
Fun Halloween Hairstyle – Spider Cupcake Buns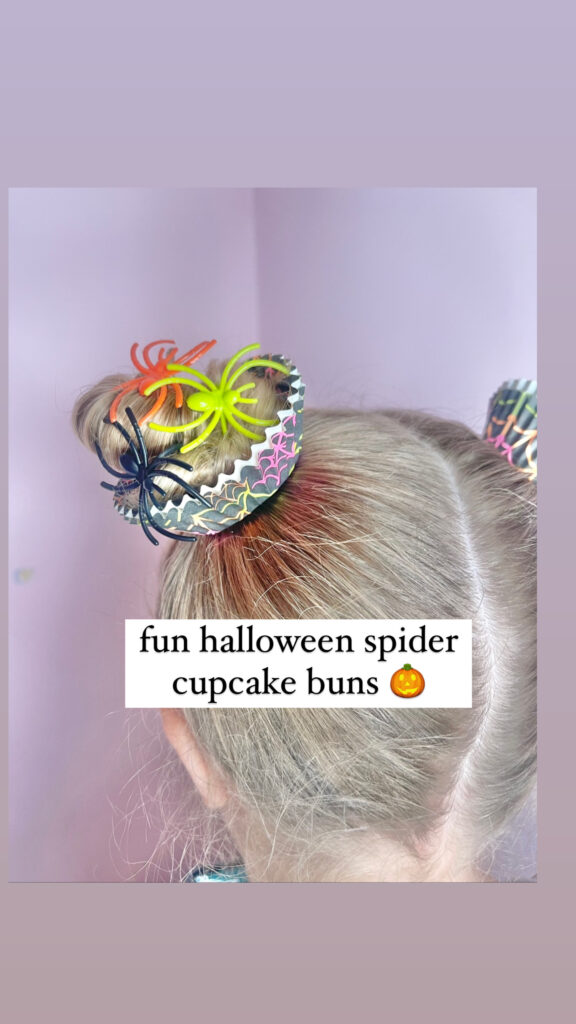 I'm all about cute hairstyles for Halloween. It's that one time during the year when you can really have some fun with some hairstyles. I love these cupcake buns because they're cute, but you can also make them spooky with plastic spiders.
For this particular Halloween hairstyle you just need to make sure you have a few things for the spooky fun:
Cupcake papers with a Halloween theme.
Hair Elastics (I'm obsessed with these!)
Plastic Spider Rings
Bobby Pins
All of these can be purchased at a local craft store or on Amazon. And don't worry, you don't have to spend a ton of money on this hairstyle.
Hair Tutorial for Cupcake Spider Buns
Here is the cute and easy hair tutorial for the Cupcake Spider Buns. It really is just adorable!
View this post on Instagram
For this one, all you need to do is:
Start with high pigtails and make sure you use a hair styling cream to smooth them down.
Take your cupcake papers and use 2 of them. Put one inside the other so that there is a Halloween pattern showing on both sides.
Poke a hole in the bottom of the cupcake paper and slowly glide the hair over it.
Then take the pigtail and create a wrap bun. Secure it with a hair elastic.
Repeat on the other side.
Take your spider rings and place them into the bun. You can secure these down with bobby pins. Make them as spooky as you want!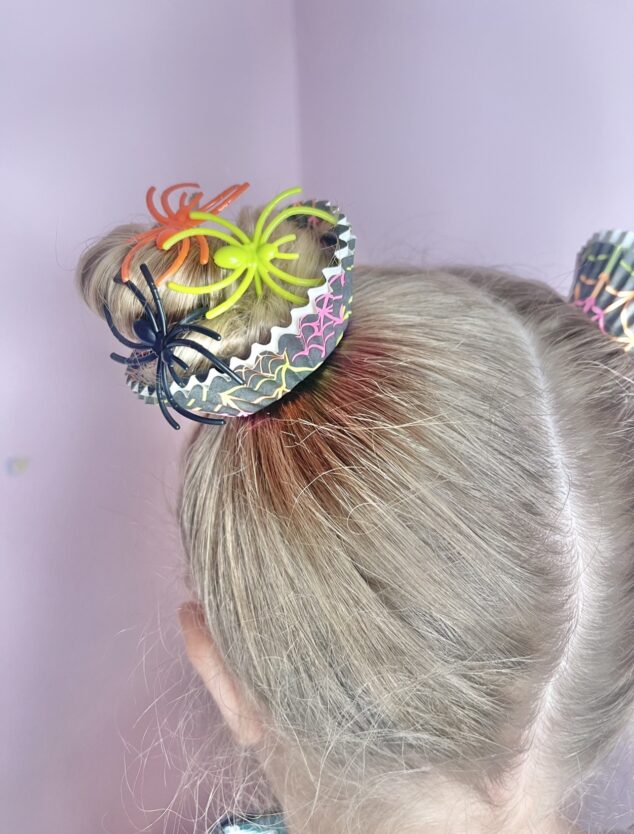 I'm telling you, this is such a cute and fun hairstyle for Halloween. It's spooky and cute all at the same time! It's also one of those hairstyles that's great for school or a Halloween-themed party. Have some fun with it!
Hair Products We Love:
1. I love love love using these hair ties. These are fantastic for keeping the hair from creasing and they don't damage the hair either.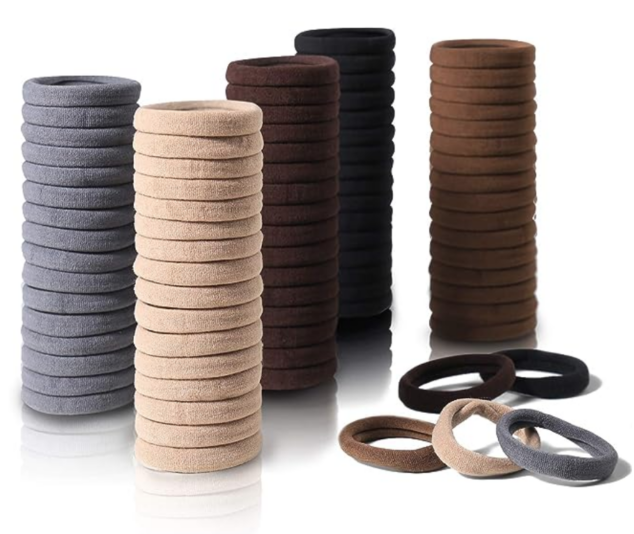 2. I love using a leave-in conditioner spray on Victoria's hair before I start. I just like to make sure there aren't any tangles before we get going.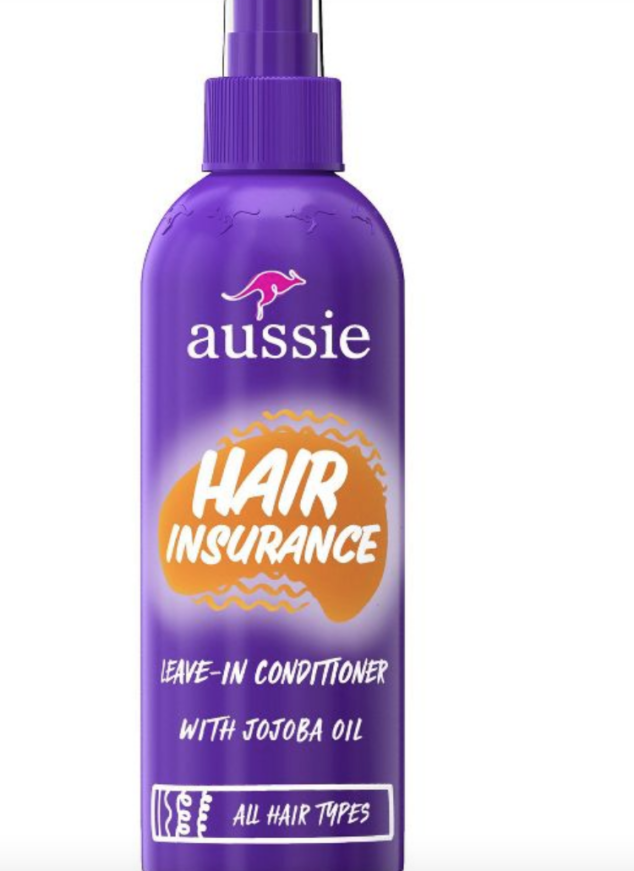 3. Looking to tame the flyaways? This hair wax stick is amazing to use!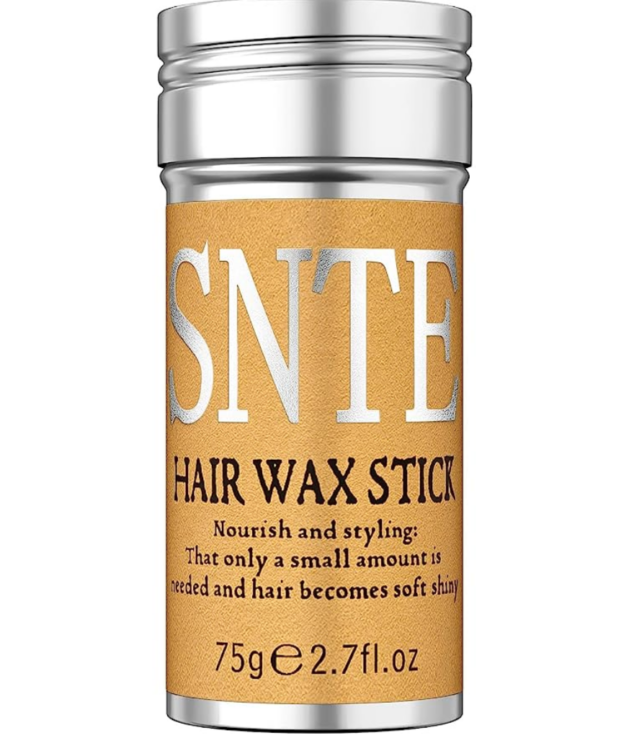 4. These are the
hair elastics
that I've been using lately. They're durable and don't damage the hair. The quality is incredible, not to mention they're super inexpensive.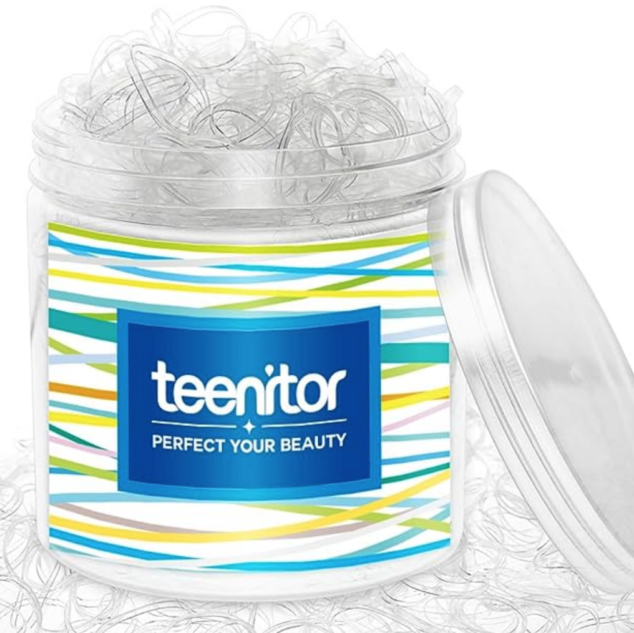 Here are some additional Halloween Hairstyles for you to try:
Cute and Easy Halloween Hairstyle
Hair for Halloween – 31 Hairstyles for Halloween