Thanksgiving is always the same for me and my family.
We travel to Pittsburgh to visit my in-laws on Wednesday night.
We wake-up at the crack of dawn on Thanksgiving to an amazing aroma coming from the kitchen… turkey cooking and my mother-in-law creating all the yummy dishes to go along with it. She makes mashed potatoes, stuffing, cheesy potatoes, cranberry sauce, vegetables, etc! She always creates a delicious spread.
The afternoon is all about setting the table and making sure the kids are out of the way from the cooking, baking, preparing and football on TV!
We always eat around 4PM with the full crew! There's about 15+ people all crammed in the dining room laughing, chatting, talking football, you name it! It's a wonderful time for everyone to count their blessings and enjoy family. We're not together very often, so I know these times are very special to my in-laws.
But then it happens.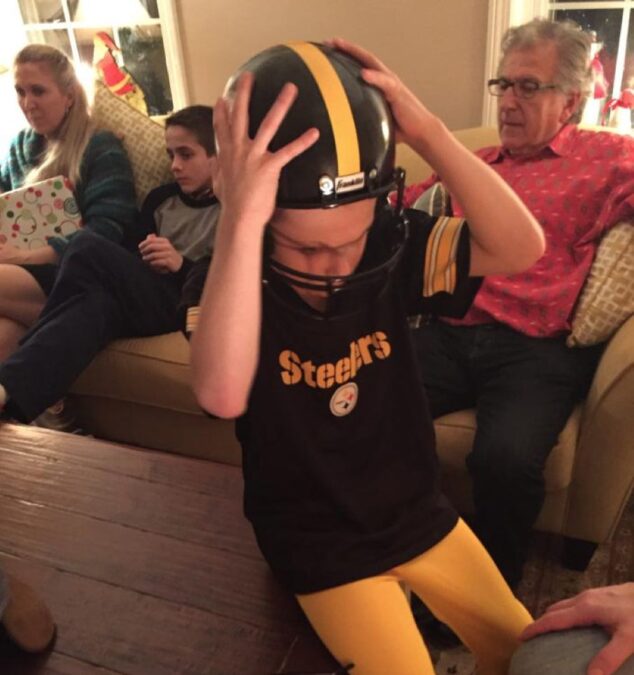 The guys exit the dining room and run for the TV to continue football watching. My in-laws (and husband) are GIGANTIC football fans, so they watch every single game they can throughout the day.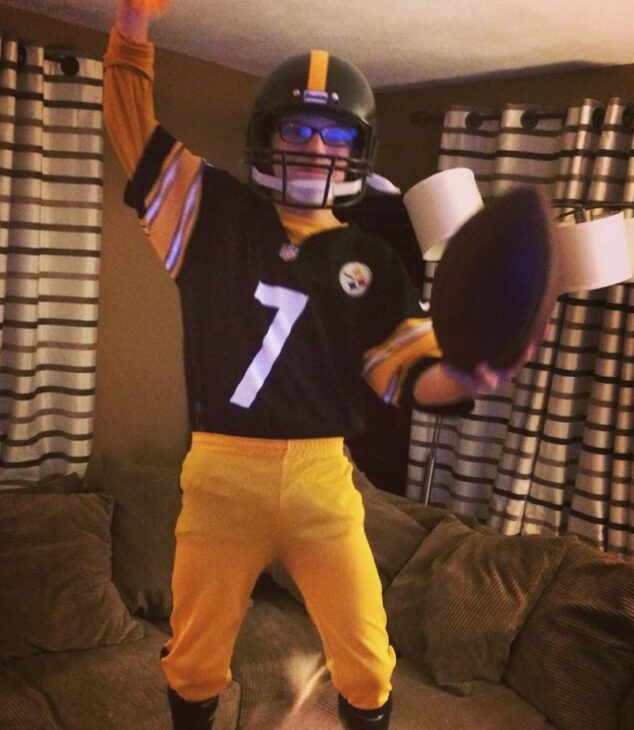 What's left?
Dish piles in the kitchen. Pots and pans needing to be scrubbed. Bowls and platters needing to be cleared and food put away for leftovers. Pie plates to be cleaned and cleared. Cups and utensils balancing off plates and bowls. It. Is. CRAZY.
Since my mother-in-law slaves all day in the kitchen, I have always taken on the clean-up part with my sister-in-laws. It's only fair, right? But – here's the thing, we're all football fans, too – especially my sister-in-laws!! Clean-up needs to be efficient, quick and everything needs to be clean as can be!
Thankfully – we can tackle the dishes and clean-up like the football players on the field are tackling plays. We're prepared for it. We're going to conquer it. And we're going to get back on that couch watching the game with everyone, too!
What's our secret?
Thanks to P&G, we can get it all done in a flash! We work together, along with our other friends:
Swiffer WetJet, this all-in-one mopping system powers through the dirt and grime on the kitchen and dining room floors.
Dawn Ultra, with 2X more everyday grease cleaning power per drop* helps gets those dishes clean as can be!
*Based on cleaning ingredients vs. non-ultra Joy®.
Cascade Platinum, will be a blessing to help us get the toughest Thanksgiving Day messes clean!
Febreze Pumpkin Bliss, will have the air smelling fresh and delish!
And last but not least — Bounty! Bounty is a fixture year round, but extra help with it's 2X more absorbency, so the roll lasts longer.
Thanks for the all extra help on Thanksgiving Day – we're able to spend time with the ones we love and enjoy family and some football!
Disclosure – This is a sponsored posting with CafeMom and P&G. All opinions are 100% my own.