Things To Do in Cape Cod – it's one of my favorite places on the planet! Every summer since the kids were little, we've traveled to the "Cape" (otherwise known at Cape Cod) for a few days. We love the Cape and all the surrounding islands – Nantucket and Martha's Vineyard topping my list. Growing up here in Rhode Island, we have the luxury of only living about an hour and 1/2 from the Cape… so it's an easy and doable vacation destination for families or even just a quick romantic getaway sans kids!
Things To Do in Cape Cod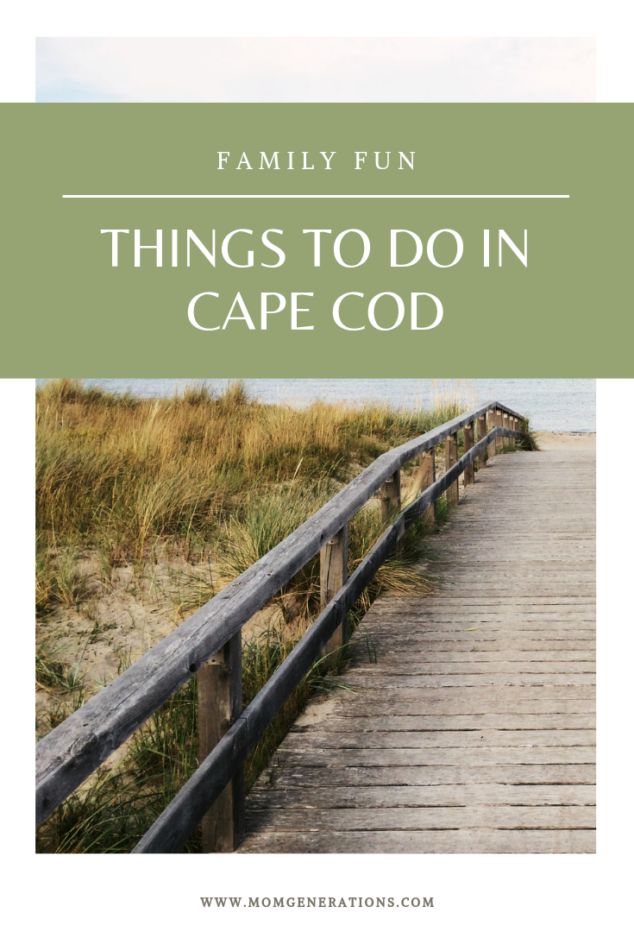 As you know, this summer has been a little different than the other summers we've experienced. We moved this summer and in the process have spent all summer getting our "old" house prepped for sale. It's been a labor of love, but this labor took all summer. I mean, ALL. SUMMER. We were supposed to head to the Cape for our annual McClelland family getaway all last week, but with the house and the combination of school orientations with the kids, we had to cancel. It was frustrating because we've all craved a few days away with nothing to worry about except putting on sunblock and where we'd go for lunch and dinner! Those kinds of worries are the kinds of worries I want! Since I literally get more excited about this family getaway than any other, my husband suggested we do a day trip with everyone. It wasn't what we originally planned, but it was a GREAT second option, so off to the Cape we went for the day!
Things To Do in Cape Cod is a question I get asked a lot!  This is a series I'm going to keep writing because there are so many things to do in cape cod, but I want to make sure I share some ones that are truly important to me. Things that we do – even as (dare I say it) locals.
We always head to Hyannis because it's the quickest for us to get to and we are obsessed with this local restaurant there called Spanky's! If you're a clam chowder lover, you will LOVE it there. It's the best of the best and I could eat 3 or 4 bowls in a sitting! After lunch we headed to a true family beach. This bveach we've been going to for years, there aren't any waves and it's perfect for kids. There's also a place for them to go crabbing, which the boys love to do with my husband! They're usually gone for the day with him just playing and catching crabs and little fishes!
OK, so if you're Things To Do in Cape Cod and you're looking for a fun family day trip and live close to the Cape, I highly suggest doing it. I thought you'd need a weekend to really enjoy and feel relaxed, I was wrong! All you need is a day to head there and enjoy all there is to do! You could even do a day of fishing, too on one of the charters.
Loved capturing some "perfect" shots throughout the day of our kids!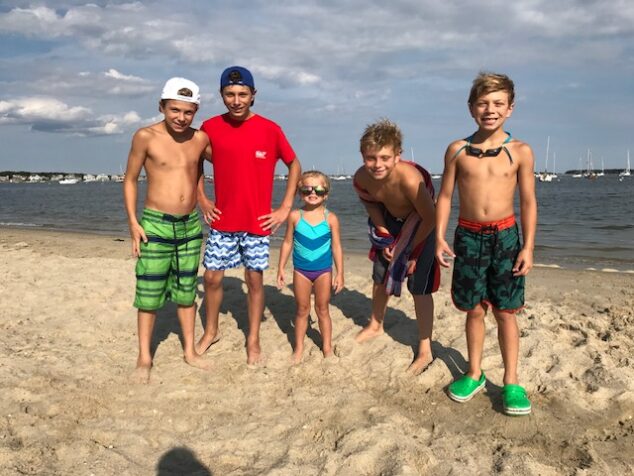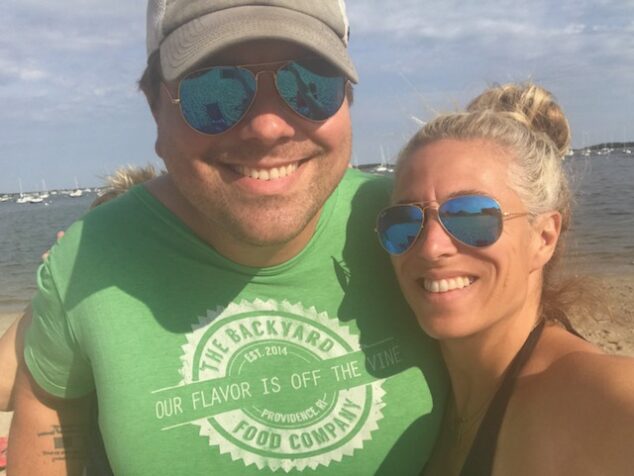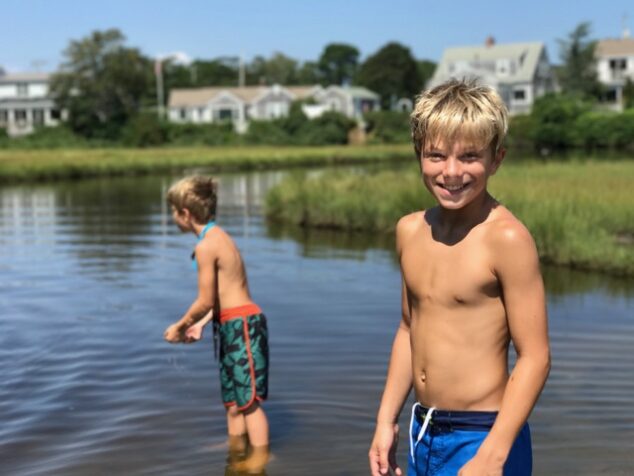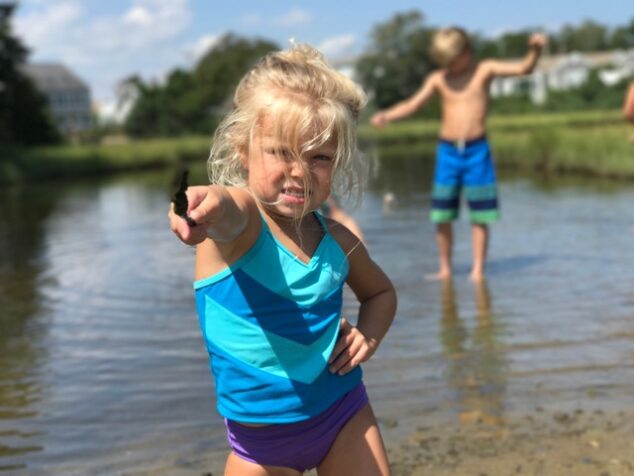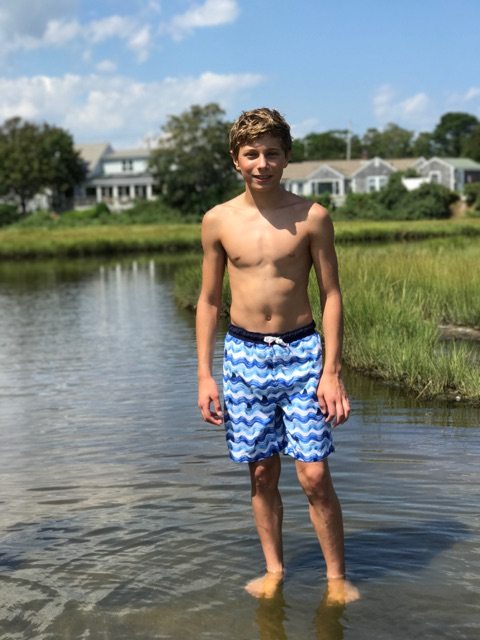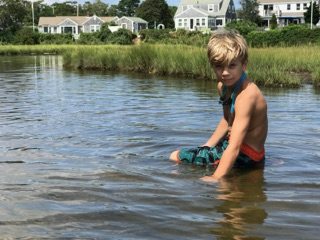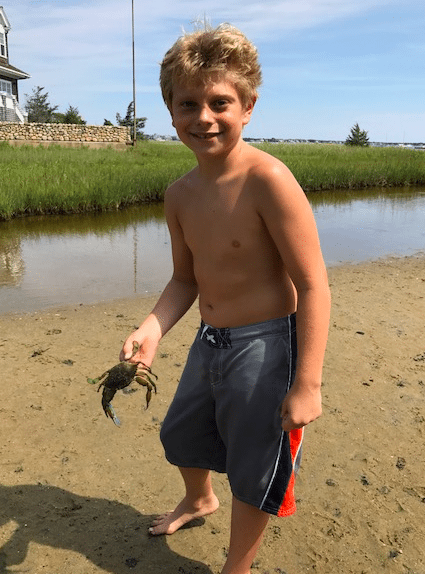 As you can see, a day of fun for ALL!! If you're looking for the best beaches in Cape Cod, I've got a bunch for you to check out, too! I personally love a good family beach. I love one that you can feel relaxed and at ease with. I love one where you don't have to worry about being quiet or having a good time with your kids! This post outlines 5 of my fave!
And if you're looking for a fantastic place to eat dinner, I need to recommend SPANKY'S! It's a gold mine for my family and we love it to pieces!
Things To Do in Cape Cod – There are bunches, but first start off with a fabulous BEACH TRIP with your family.