2018 is officially here and it's time to CELEBRATE! Have you ever stopped to figure out How to Be Inspired this year? One of my mantras this year is to live every single day big and bold… and make every single day count! Maybe it's because I'm turning 40 years old this year and I'm just ready to live life FEARLESSLY! Maybe it's because I've finally hit the point in my life where I know what matters and what's important in life. Maybe because it's just fun to be in the midst of a New Year and want to make sure certain bucket list items are checked off and accomplished!
How To Be Inspired
Whatever it is… it's time to LIVE 2018 NOW! Are you ready to start knocking some fun things off your 2018 List? I'm all about doing some cool and interesting and special things with my family this year. I want to make sure we do as much as we can that will create memories and bring happiness to ourselves (and hopefully others, too!). I want you to learn how to be inspired and go after your dreams without anyone holding you back! GO FOR IT!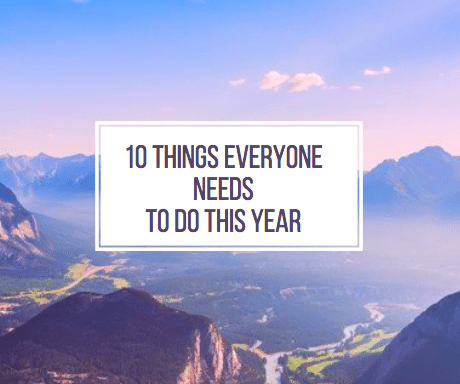 So how to be inspired? It's easy! I'm sharing with you 10 of my TOP TIPS to keep yourself doing!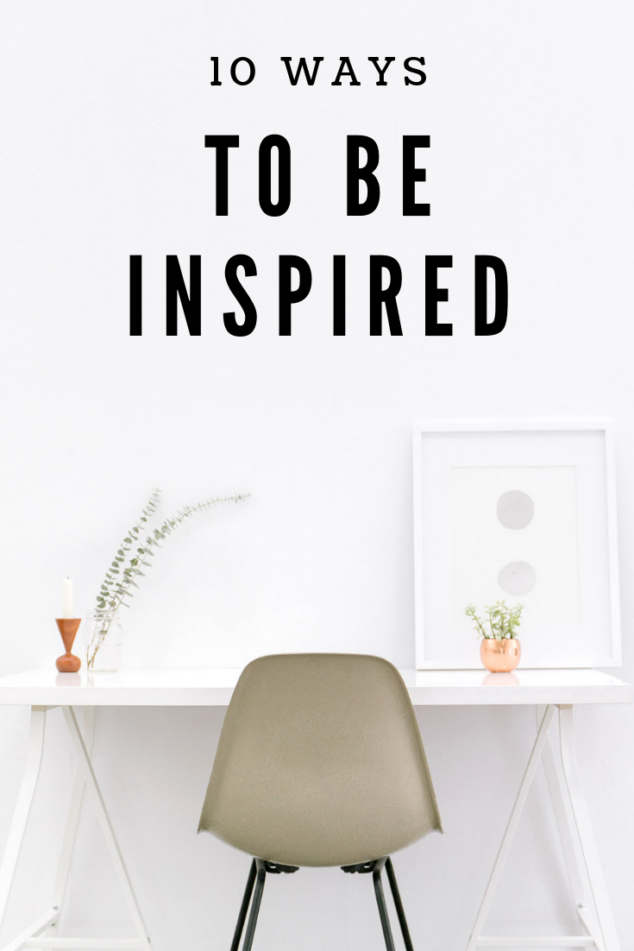 10 Things EVERYONE Needs To Do This Year to teach them How to Be Inspired:
1) Road Trip with your Family OR Friends (OR Alone) – There's nothing like a road trip. There's nothing like be in a car for hours and hours with people you love. Yeah… it can be a little overwhelming to have 10 or more hours of a trip in front of you, but I'll tell you what, there's nothing like the memories you will create and remember forever! We drove to Florida from Rhode Island 2 years ago – the kids STILL talk about that trip! We played games. We laughed. We joked. We had music wars. We stopped a gazillion times (which drove Matt crazy). The kids made "fun" of Matt and I. It was an utter blast! And every year we make a 10 hour road trip to Pittsburgh to visit Matt's family… it's just ALWAYS an adventure. Road trips definitely need to be on your 2018 agenda!
2) Host SOMETHING at Your House – Entertaining and celebrating is what life is all about! Even when we lived in a small one-bedroom NYC apartment (the size of a shoe box) we would entertain. You don't have to invite dozens of people, maybe it's just one couple or one friend or one family… but host something at your house and be the entertainer. Invite family and friends in and show them a good time!
3) Volunteer – This is something I'm absolutely making sure we do throughout the year. Take the time to volunteer somewhere. Maybe it's a soup kitchen, maybe it's a nursing home, maybe it's a local school, maybe it's at a hospital, maybe it's at your local library. Volunteering is an incredibly important thing to do and it's an awesome way to show your kids that everyone can make a difference.
4) Send Someone in Your Life Snail Mail – There's nothing like a letter in the mail with a stamp on it. I'm a digital girl through and through. I love me some emails and social media, but there's nothing like receiving a letter in the mail. It's a lost art form! Send someone you know a special letter in the mail. It will bring a big smile!
5) Create a Vision Board – It can be a digital vision board or a physical digital board, but create something with your hopes and dreams and goals on it! Even have your kids do it, too! See how much fun it is to see something that stirs something inside of you and pop it up on your Vision Board! I'm OBSESSED with palm trees and the beach, so whenever I see something with that image on it – I include on my board! It's a wonderful way to keep yourself centered and your goals/dreams alive!
6) Start Working Out OR Keep Yourself Going – Working out is good for the body, mind and soul. Start doing something this year to keep yourself healthy. Commit to a walk, a run, a bike, yoga, dancing, hiking, ice skating, something! If you're already a big workout person, keep yourself going and inspire someone else in your life to get moving, too!
7) Take on Something You Fear – This is YOUR YEAR! Let's do it. What are you afraid of? What are you fearful of? Take on THAT thing and do it… face your fear! Is it public speaking? Is it flying? Is it putting yourself out there? is it asking for that raise? Is it breaking off "that" friendship? Is it selling your house? Take on something that is giving you anxiety or that you're totally fearful of… bring people into your life to help you go after it! And take it out! You got this!
8) Learn SOMETHING New This Year – Think about something that you don't know or want to learn how to do. Learn that! I would love to learn yoga this year. I've always wanted to do it, but never taken it on. I'm not flexible at all, but this year I'm going to practice and learn the beauty of yoga.
9) Pajama Day – Give yourself ONE pajama day. I started doing this with my family a few years ago and it's awesome. We also did it over Christmas break – which was awesome. It's (literally) a full day in your pajamas! You don't do anything other than sit around and fully relax! Everyone deserves this and everyone needs this!
10) Grateful Journal – Buy yourself or your family a Grateful Journal this year and every day jot down things that you're grateful for! My kids are always grateful for different things… they love XBOX and Nintendo and basketball. I'm trying to show them that I want them to think about things that are a little deeper! Who did you play with at recess? Are you grateful for those friends? What book did you read today at school? Are you grateful for that book? That time to read? Things like that… we're working on it! I love taking time at the end of the day to think about good and grateful things. I love thinking about going to bed with a smile on my face every night!
I hope these tips on How to Be Inspired help you out!!
I share more tips over on my YouTube channel, too – MomGenerations!
Love for you to Read: