January 1st is never the start of the New Year for me, it's always the 1st Day of School and I'm all about getting my Weekly Cleaning Schedule set. Once the kids start school, it's a New Year for me!
New grade, new teachers, new routines, new schedules, new everything… so I've always just approached September as my Day 1, my starting point – my NEW YEAR. I'm all about trying to do what I can to make sure we're set, organized and as prepped and prepared as possible!
Weekly Cleaning Schedule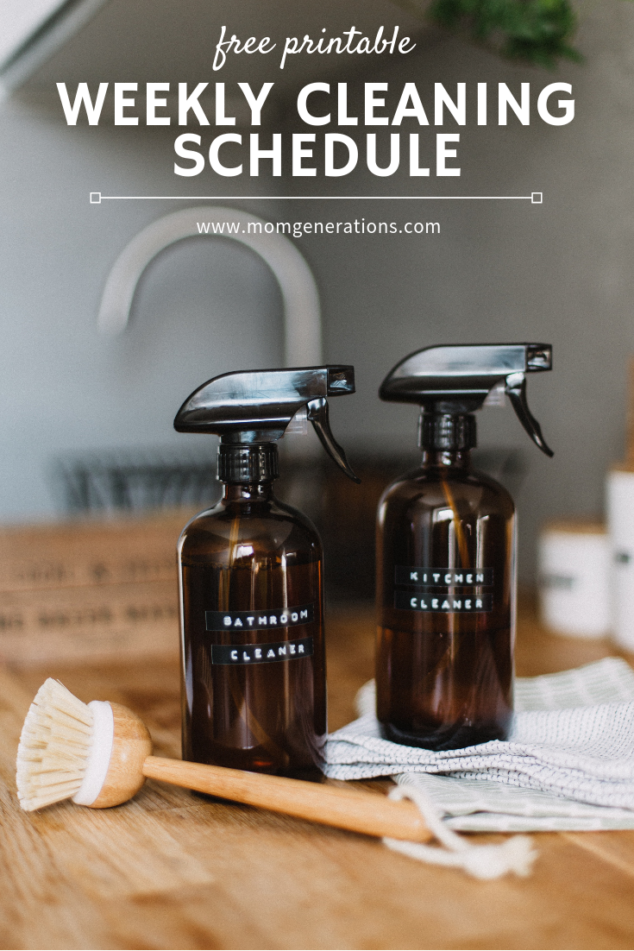 With the beginning of this New Year, I'm getting my house in order! I don't have a cleaning crew, it's just me, myself and I… along with the family's help when I pester them. This year is going to be different. I don't want to pester. I don't want to fight about it.
I just want help. My kids hate it when I just call out chores, so I thought I would make it easy on everything this time around… make a Weekly Cleaning Schedule. This way everyone knows what needs to get done, there aren't and won't be any surprises!
If you're like me and looking for an easy way to get your family involved in family cleaning, I put together this thorough Weekly Cleaning Schedule printable. You can easily print it out every weekend and pop it up on your fridge or family bulletin board. Assign duties like a champ!
Listen – use this as you want to. My advice? Print it out and hang on your fridge or a staple part in your home. Make sure it's visible for everyone. Make sure everyone in your family is on board! Make sure you know exactly what item belongs to who.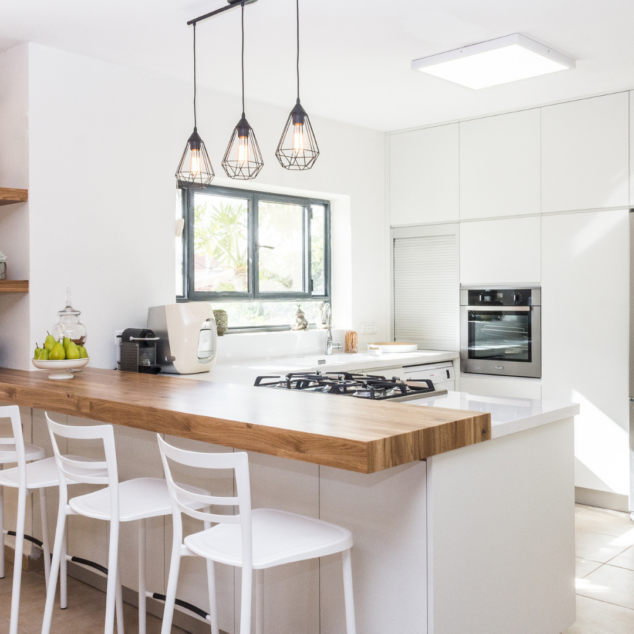 With 5 kids I need to make sure each one of my kids has something set for them on the schedule. I hate waking up and randomly picking a chore. This is a full set list of everything that needs to be done in our house.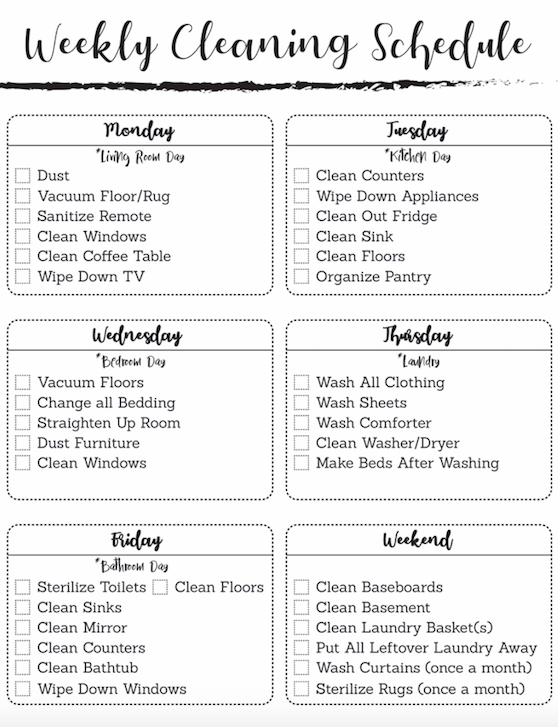 I wanted to make it as simple as possible. When you take things in bite sizes, it seems to work the most seamlessly. I broke the schedule up by specific rooms by day. I feel like if you look at your cleaning schedule by room rather than by it at large, it makes it much less daunting!
I didn't want this to be overwhelming for anyone, so I hope this helps! I'm all about doing what I can to make sure everything gets done in our house. Make sure it looks good for you and works like a charm!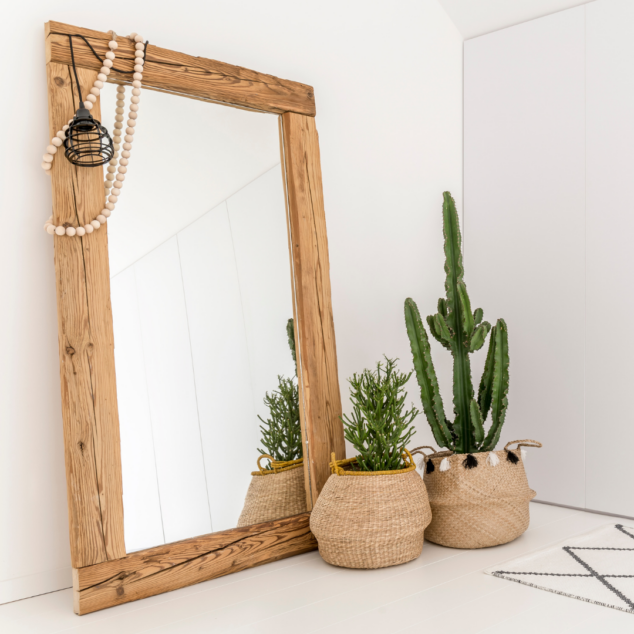 Here's a printable I created for managing your weekly business tasks. Enjoy this one, too!
And you also want to make sure you check out Golden Coil for some customizable journals and notebooks. You can create a cleaning schedule there, too. Use what I created above to help you get yourself set and into a solid routine.
I hope this helps and gives you a chance to get all your cleaning needs done!
And get your family in to help you, too!
If you need more of a weekly cleaning list: