Do you leave notes for your babysitter? I have created this Notes for Babysitter Printable because this is something I need. We have finally found a handful of teens in our neighborhood to babysit. I've been very hands on about sending this Babysitter Information Sheet Printable to other moms and dads in the area, too! I'm so happy about this because my husband and I can finally take some date nights! Woohoo! I truly just need a babysitter for Henry, Ben and Victoria – my older sons who are 13 and 14 don't really need anyone "sitting" for them.
Babysitter Information Sheet Printable
We're only gone for a couple of hours at a time, so I'm thrilled to have found a couple of neighborhood girls to come over and play with Victoria. Victoria LOVES "older" girls to come over and watch her and they are so patient and so kind. When I was 13 and 14 years old, I was babysitting kids in my neighborhood, too – so it really is cute to see history repeat itself.
Every time a have a babysitter come over, I sit down and jot down some notes for her. Essential numbers – emergency contacts – what the kids can eat – what time they need to head to bed – what TV shows they love, etc. You know – all the "main" things for her to know. When I was babysitting, the information I got – the better! Every time a mom left me notes, I loved it! I even write down what books Victoria loves to read before bed! I'm just always so thankful that I have someone to babysit that I want to make it as easy as pie for her! My Notes for Babysitter have become "legendary" in our house because they're so detailed! So – why not create – Babysitter Information Sheet Printable. But listen… I couldn't pay a girl enough money to babysit the 4 boys when they were toddlers because they were all so close in age, so anyone who agrees to come and babysit – I WILL DO WHAT I CAN.
Babysitter Information Sheet Printable
I finally just started to create a printable list for the babysitter, which made my life easier! I thought it would be fun to share this with other moms dads because everything is right here, easy and detailed on a list. You just need to print it out before your babysitter arrives and fill it out!
Here is my Babysitter Information Sheet Printable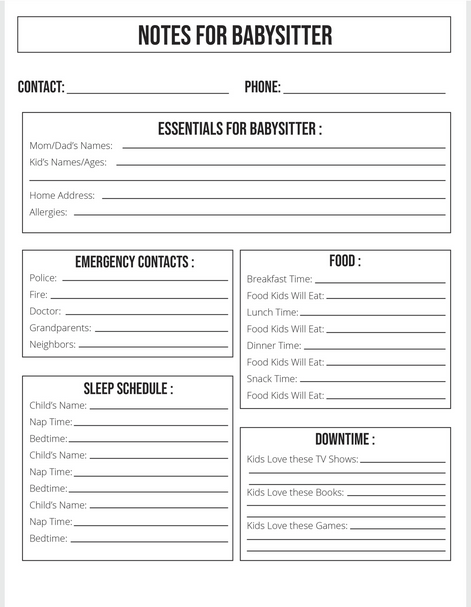 PDF FILE of Babysitter Information Sheet Printable
PRINT OUT THESE EASY PRINTABLE – CLICK HERE!
Make your life easier when you're heading out the door and fill all the info out – or at least what you need! I promise your babysitter with THANK YOU!!
PINNABLE IMAGES: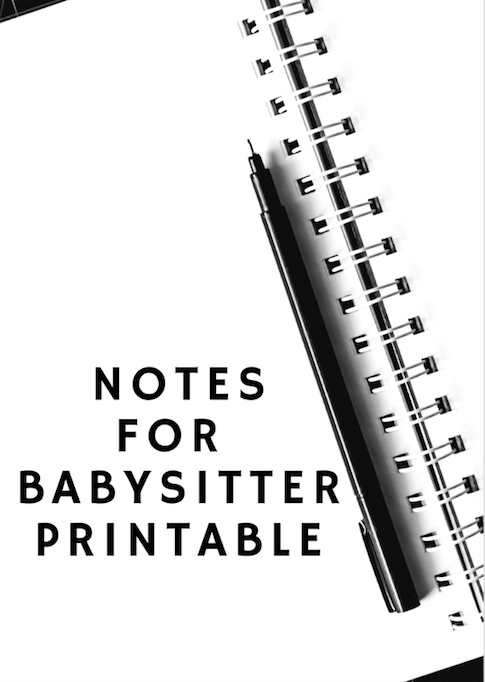 While you're here! Check out my full review of ALDI's new Little Journey Line!