Looking for a quick DIY Manicure solution at home? Try Essie Expressie Nail Polish! I'm talking the easiest and quickest way to apply nail polish ever! I love how easy it is because all you have to do is apply it to your nails and it let it dry. It's as easy as that for you.
Essie Expressie Nail Polish
OK, this is why I love Essie Expressie Nail Polish – it's all about doing your nails on the fly! I need to make sure I can still do my nails, but I need to do them on my own. I'm telling you right now, I'm horrible at doing my nails. The good news is that essie makes it really easy for you.
How?
Expressie, by essie, is a quick dry on-the-fly nail polish. This is what you need ladies. I'm telling you – this. is. that. you. need. It's easy to apply, but the best is that it dries so quickly! It's a one-step color and shine formula that dries in about a minute so you can grab, apply and dry on the fly. You can use essie expressie nail polish while you're waiting for toast to toast!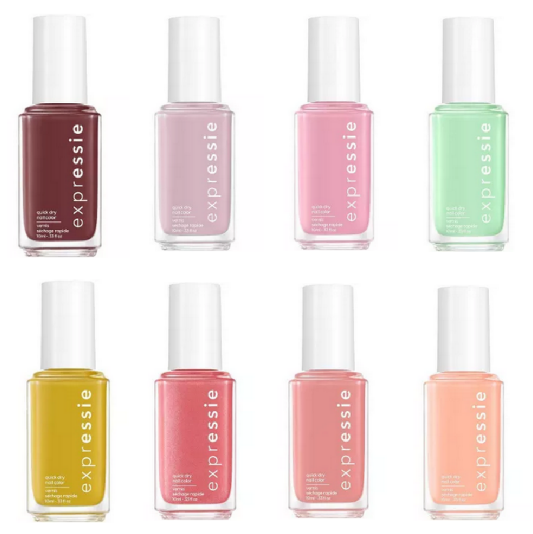 This is essie's first ever angled brush for easy self-application with both hands, including your non-dominant hand. Did you hear that? It has an angled brush! Isn't that amazing!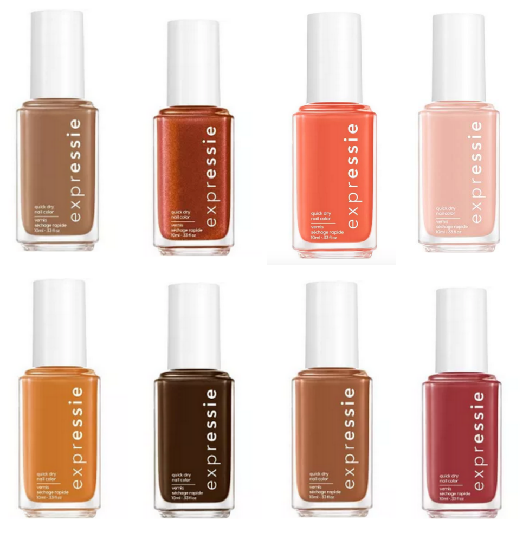 What I love is that essie expressie nail polish is an 8-free, vegan formula, formulated without the following ingredients: toluene, formaldehyde, formaldehyde resin, camphor, ethyl tosylamide, dibutyl phthalate, xylene, triphenyl phosphate and no animal-derived ingredients.
As you can tell there's a HUGE range of colors at Target! All you have to do is use the angle brush down on clean nail bed; apply two coats of any expressie color using dominant hand. Flip and angle brush down using non-dominant hand. apply two coats of color. Let dry for about a minute.
You're probably doing lots of beauty things at home right now. Make sure you check out my post on How to Cut Hair at Home.
Easy DIY Manicure at home for you to try and for you to do! Don't forget – I'll be sharing more and don't forget to follow me on TikTok for more and more styles, too! I love to share Cute Hairstyles for Little Girls! Make sure you check it out! I'm all about creating whatever I can on the hair front, just as long as it's doable and easy for people to try out!
Also… for my fashion lovers, I'm loving my Fashion Over 40 – Daily Dose of Style Facebook Group (that I would LOVE for you to join) and I share trends and styles every single day in there, along with the best sales online for fashion.
I fully believe that you can and should be able to look your best without breaking the bank. You want to feel confident and beautiful and you CAN! I hope my info helps! We have a ton of fashion fun in there! And you don't need to be 40 years old!!!!!!!

HEAD ON OVER AND JOIN US HERE!!! I also share beauty tips there, too. Love your support and let me know what it is you're looking for, too!
Make sure you share with me if there's something you love and I missed it on the blog! See my last post on my FREE Makeup Samples! I'm all about sharing everything I can when it comes to fashion and beauty! Hope these posts help you out!
Have a great day everyone!