Looking for a heart hair braid for Valentine's Day? This is a fun hairstyle for you to create and do on your own hair or someone else's hair. This is a cute and sweet Valentine's Day hairstyle. The one thing I love about this hairstyle is that it's quick and easy for anyone to do.
Heart Hair Braid Hairstyle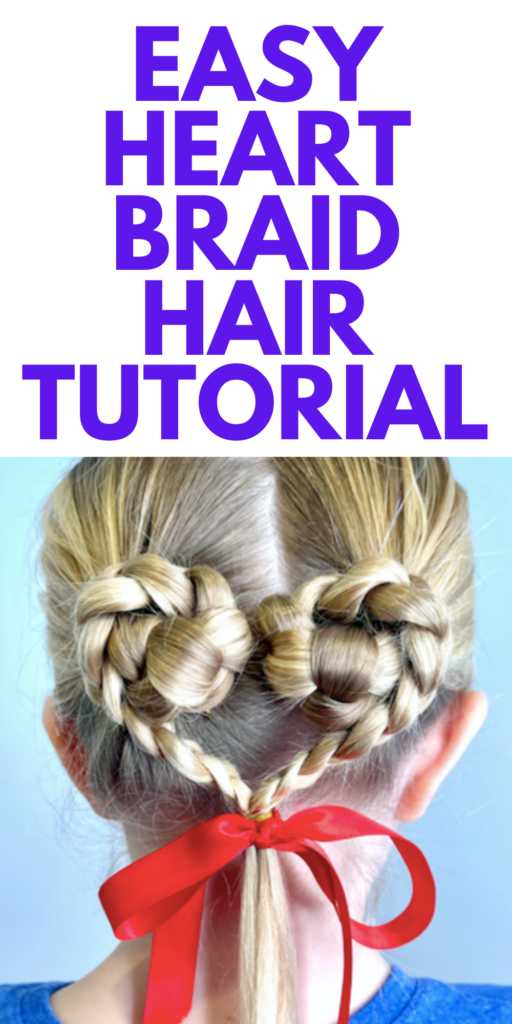 This easy heart hair braid hairstyle looks amazing, but the best part – it's BEYOND easy to do. As long as you can braid, you can do this one. This one is a very simple hairstyle that is perfect for Valentine's Day and also throughout the year, too. It's one thing that is very fun to do.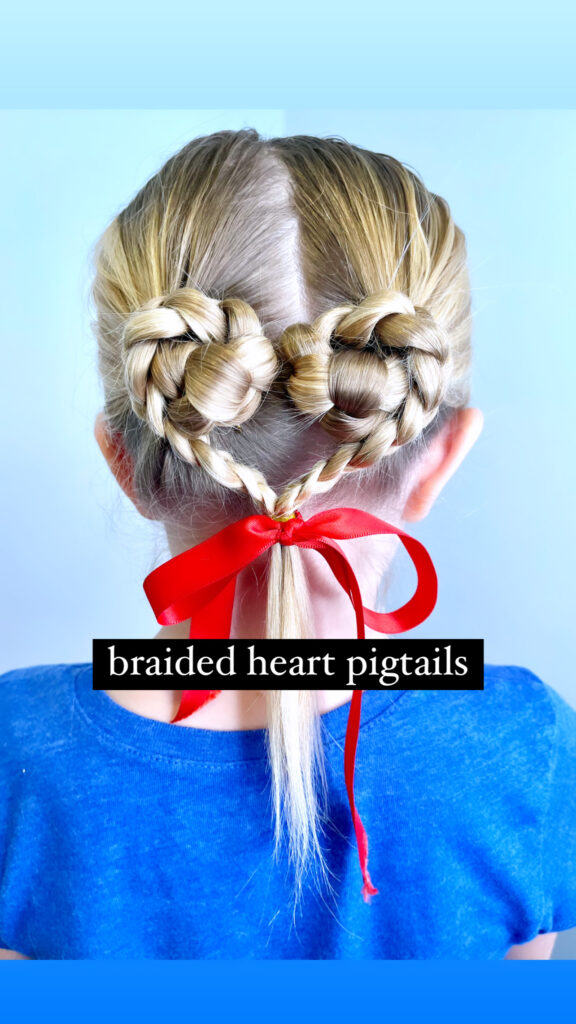 I'm obsessed with this beautiful heart braid hairstyle because it's super adorable. This easy hair tutorial is one that is anyone can do. And when I say anyone, I mean ANYONE. If you're looking for additional Heart Hairstyles, definitely check out my blog post. You can always find some great ones there, too.
How-to Heart Braid
This is how you easily work through this heart hair braid hairstyle. This video tutorial should hopefully be easy for you to follow. I love being able to share easy and doable and practical hairstyles with other people. It makes me happy to see people get so excited about them.
This is an easy step by step video for you to watch while you create this hairstyle. It's an easy one that you will love and really be able to do over and over and over again.
View this post on Instagram
What You Need to Create Heart Hair Braid
You don't need a lot of hair essentials to make this hairstyle work. You need to make sure you have (3) essentials for this style:
Elastics
Bobby pins (I always like to have about 4-5 on hand)
Red ribbon (this is definitely optional)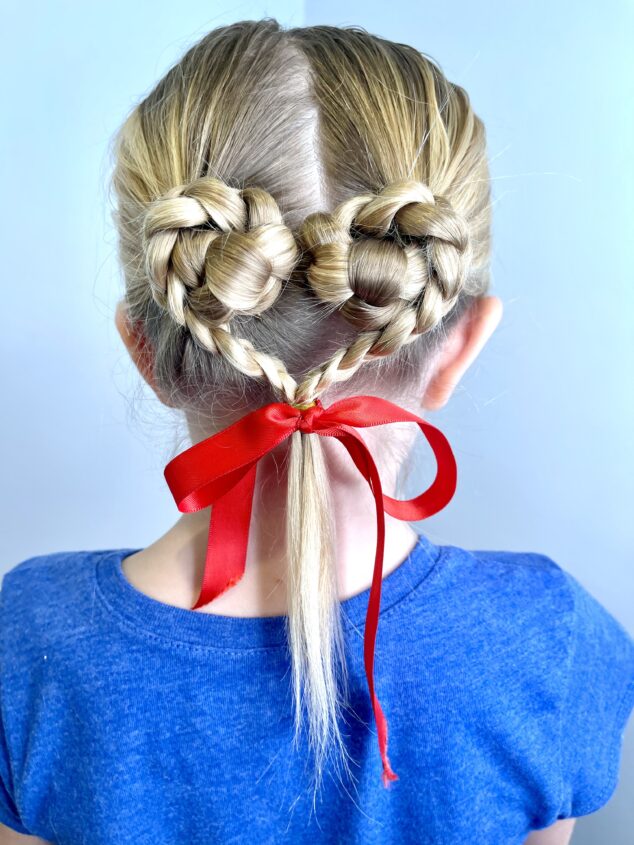 Step by Step Heart Hairstyle Braid:
I'm going to work through the steps on how to do this heart hair braid. It's really a fun one to do and once you have it done, you'll get it.
Take your hair and brush it back into 2 pigtails
You want to make sure the pigtails are close to each other in the back (as you'll see)
Braid each pigtail (the 3-strand braid is the one I recommend)
Take one of the braid sections and twist it over the top and drag it down to make a half heart
Take the other pigtail and do the same
Band them together with your elastic
Add your red ribbon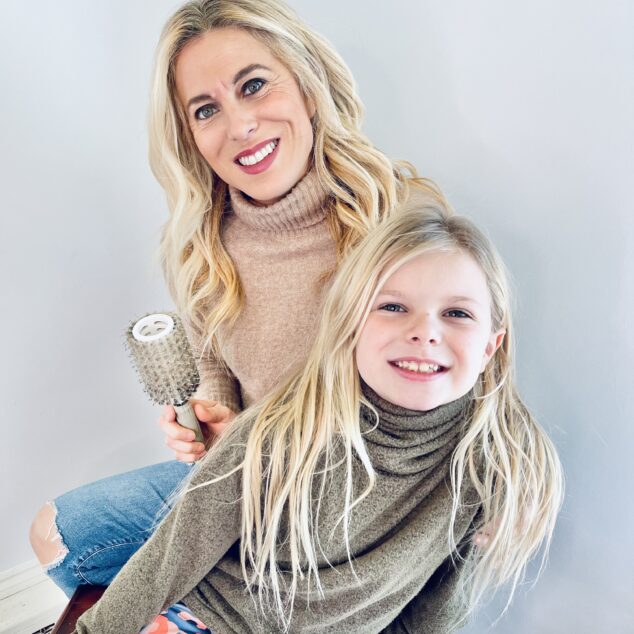 This really is one of the best and cutest hairstyles of all. I love, love, love how this one came out and really love seeing how much people love this hairstyle. If you're looking for any additional easy hairstyles to do, check out my Instagram account @AudreyMcClellan.
I also have some extra Heart Hairstyles for Valentine's Day that you will love, too:
If you try any of my hairstyles, I love to see them! Share on your Instagram Stories and TAG ME!!