Braids that are thick and have volume are pancaked braids. It's easy to learn how to pancake braid because it doesn't require any hair skills or expertise. It's just a simple pulling of the hair after it's braided.
How to Pancake Braid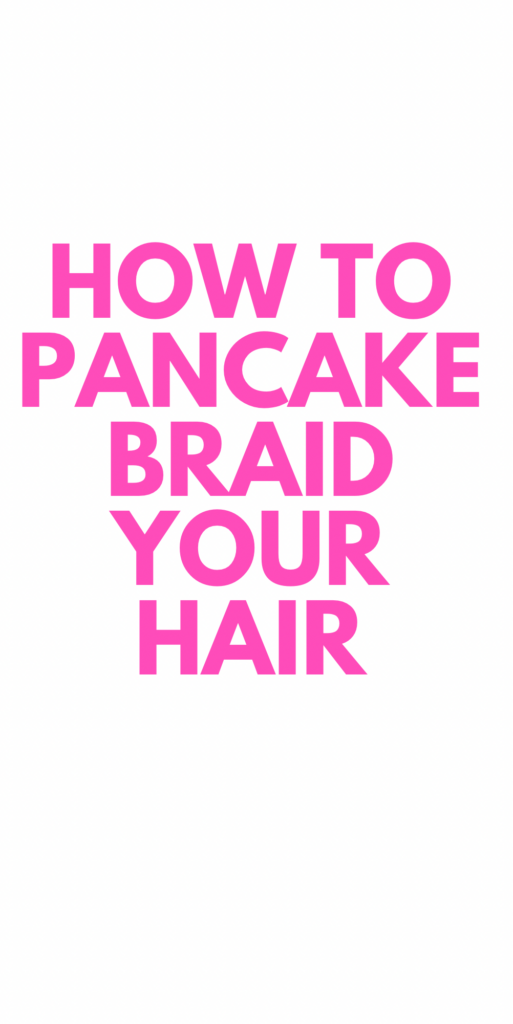 When it comes to learning how to pancake braid, it's easier than you think. I would always see these incredible thick, gorgeous, and perfectly sculpted braids and think that there was no way I could ever do that on my hair or my daughter's.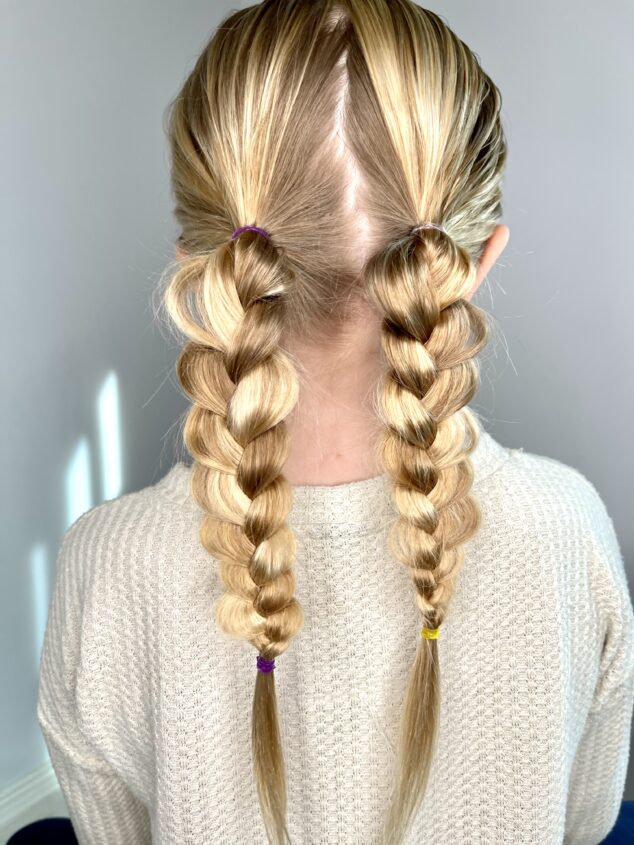 The trick with a pancake braid is to know how to do it and then just get better and better at it. I didn't even know people called them a pancake braid. I just searched how to make a big braid. Pancake braids are thick, voluminous, and boho chic.
A pancake braid is a braid that has been loosened and pulled to look like a much fuller braid. You don't pull the braid apart too hard or too fast, but by lightly pulling it becomes puller. It does a perfect job at creating a pretty, on-the-go, effortless braided look.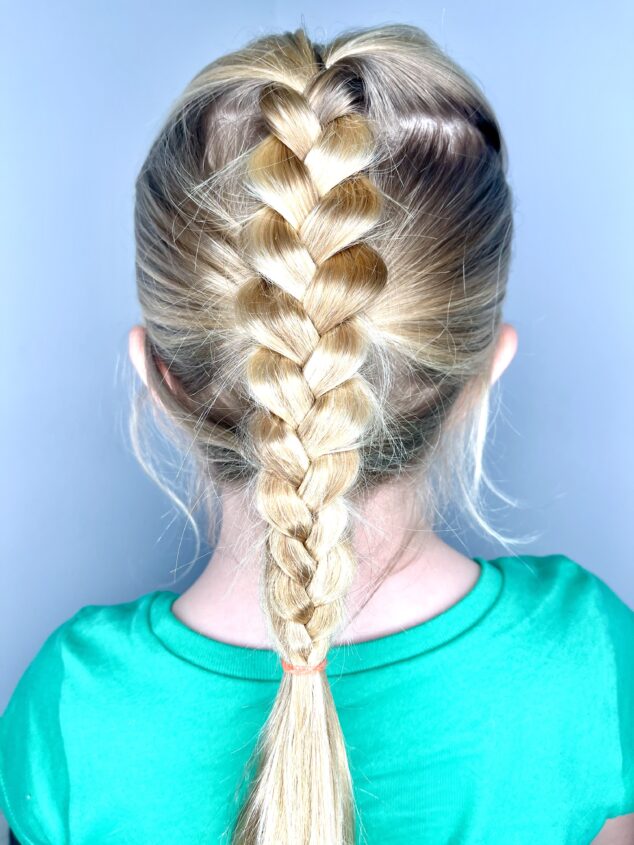 You can create pancake braids on any kind of braid there is to do. Whether you do a fishtail braid, french braid, 3-strand regular braid, 2-strand regular braid, or dutch braid, it works. As long as you can pull the sections of braids, you can easily do pancaking on your hair.
Pancake Braid
This is a step by step hair tutorial video on how to pancake braid. Watch these steps as I bring you through each section of the braid. It's important to practice on a basic braid first. You'll get the hang of it quickly.
5 Tips for Pancake Braiding
When you start to pancake braid, you want to make sure you're keeping some hair tips in mind. These are hair hacks I've picked up as I've gotten better at perfecting a simple pancake braid. Remember this is how to do a thick braid.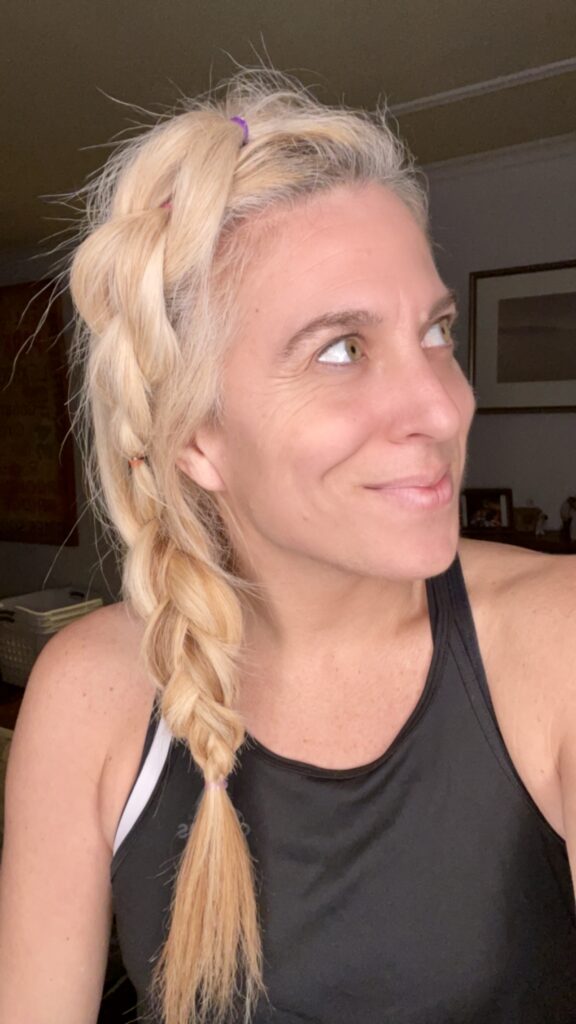 Start At The Top
When you begin the process of flattening out the braid to make it thick, start from the top. Never start from the bottom. Pancaking works the best when you go slowly section by section. As you can tell from the video I start from the top and just slowly work my way down.
Do Your Best Braid
When you're trying to create a pancake braid for the first time, do the braid that you're the best at. Everyone is good at one type of braid and it's important to practice and perfect it on that one. I'm good at basic 3-strand braids, so these are my braids of choice for it.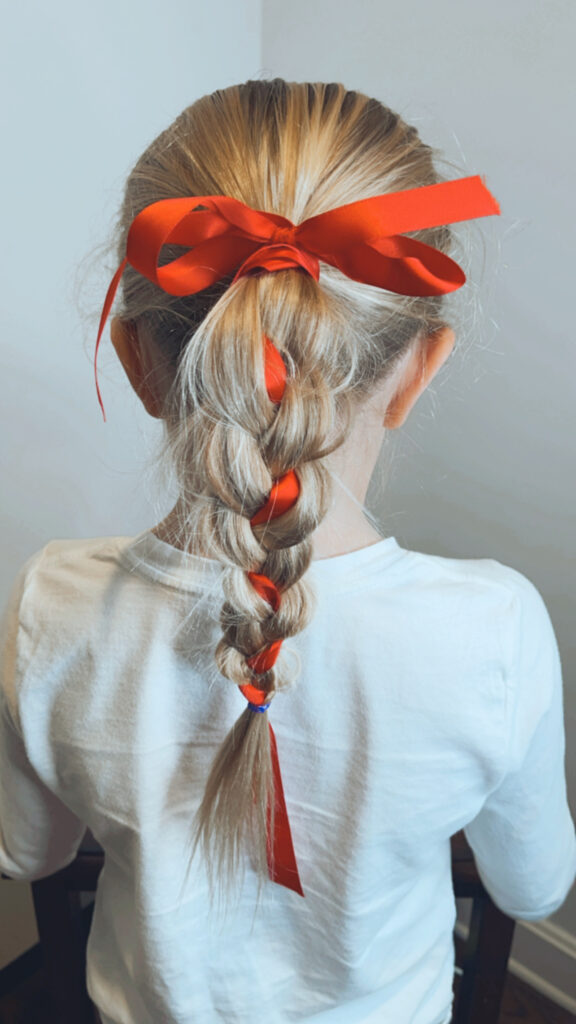 Dirty Hair Works Best
It sounds crazy, but it's true. If you have two-day-old hair or more when you're pancaking it works better. I've found this to be true with my hair and my daughter's hair. I feel like with just-washed hair it's so clean that it automatically fans out quicker. Tell me what you find.
Spray Leave-In Conditioner
I'm all about spraying a quick leave-in conditioner in my hair before I start pancaking. When you're starting out on how to do a pancake braid, keep it simple by having the hair smoothed out with a conditioner. This makes it easy for you to conceal the flyaways.
Volumizing Powder
If you desire extra volume and drama, pop in Volumizing & Texturizing Powder. This will help enhance the hair and, in turn, help you create the most volume that you can out of your hair.

Pancake braiding is all about drama and thickness. You will love seeing your braid go from basic to va-voom! It's a dramatic hair statement and so popular for you to do. These hairstyles never go out of style and will always look beautiful and effortless.
Follow me on Instagram and TikTok where I share new hairstyles every single day!