Looking for some 60 second hairstyles? There's nothing like a quick and easy hairstyle that you can do in a matter of seconds! These are the best kinds of hairstyles ever (at least in my opinion).
60 Second Hairstyles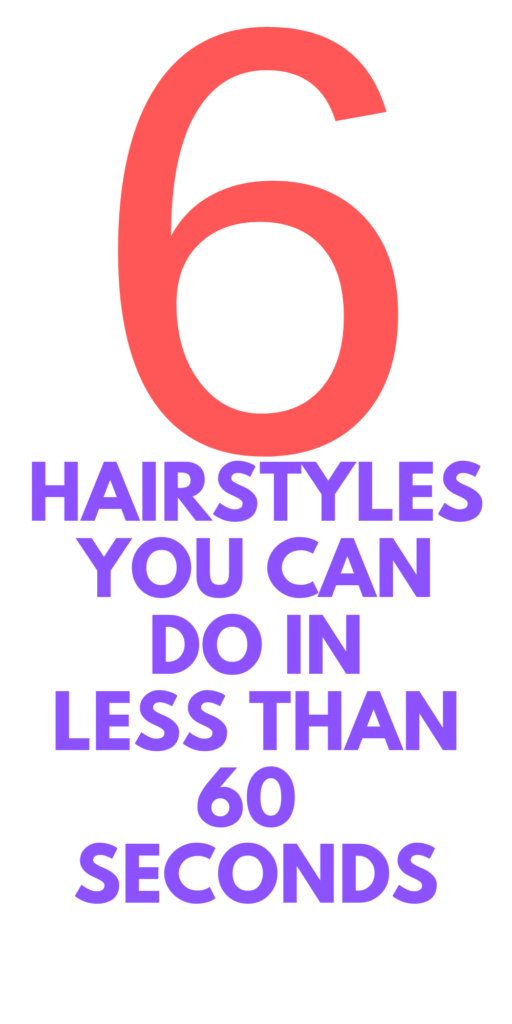 When it comes to easy hairstyles and simple hairstyles, there are certain ones that lead the pack. It's important to have these kinds of quick hairstyles on hand to do in your hair without thought, especially on busy days. I'm all about a hair tutorial that you can do while you're rushing around during your morning routine and don't have much time.
I wanted to share my favorite 60 second hairstyle videos with you because these are ones that you can wear to work, to school, or just every day. The easy way to do these minute hairstyles is to remember the ones you love for your hair and go with them! There are so many awesome hair hacks for morning routines from dry shampoo instead of washing, to spray-in root touch-up when you're rocking a root, so it's a good idea to add-in fast hairstyles.
As far as what you need to make these happen?
My advice would be to have elastic bands, hair clips, bobby pins, and a hair tie on hand. I also think it's important to make sure you have a dry shampoo that you love, along with some Argan oil (my morning hair go-to's!).
Flip Twist with a Braid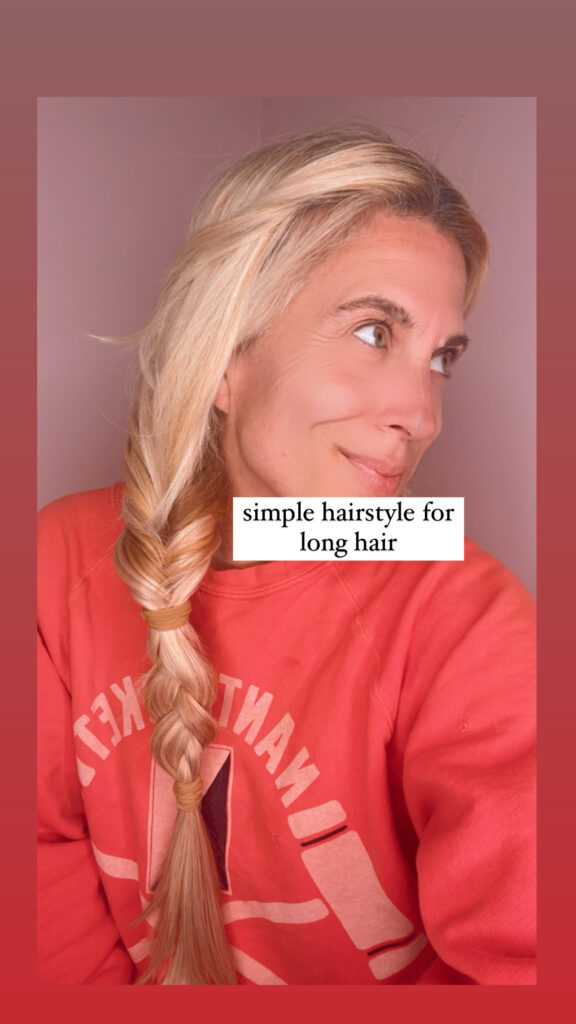 I love this cute hairstyle because it's so easy to do. I love the mixture of the braid and the flip through, too. It's a fun way to rock a hairstyle whether it's for work or play. I also love that you can literally do this one in less than 60 seconds, which is the point of this entire blog post today!
Easy Half Up Half Down Hairstyle
I love this one because it's unexpected and it's such a pretty way to wear your hair half up and half down. I love that with a simple pull-through, your hair is completely transformed. I think it's a great hairstyle to wear to work.
Flip Through Hairstyle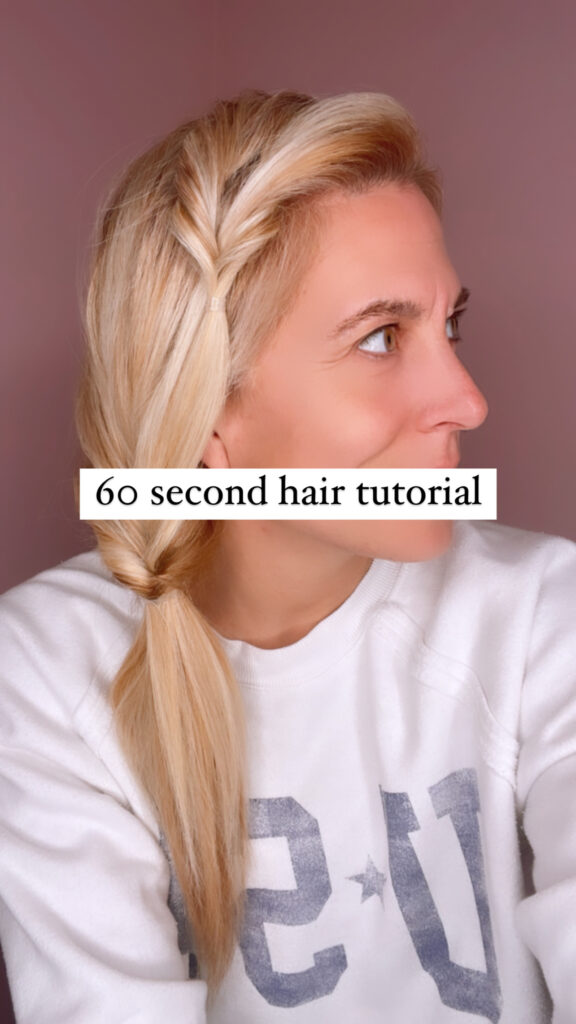 I know it's not always easy to come up with hairstyles that you can do without braiding, but I've got one for you. As long as you can do a ponytail in your hair, you can do this super easy and cute hairstyle. I love this particular hair tutorial because you can wear this one hairstyle, in one of two ways. You decide whether you want your hair down or up.
Half Up Hair Down Hairstyle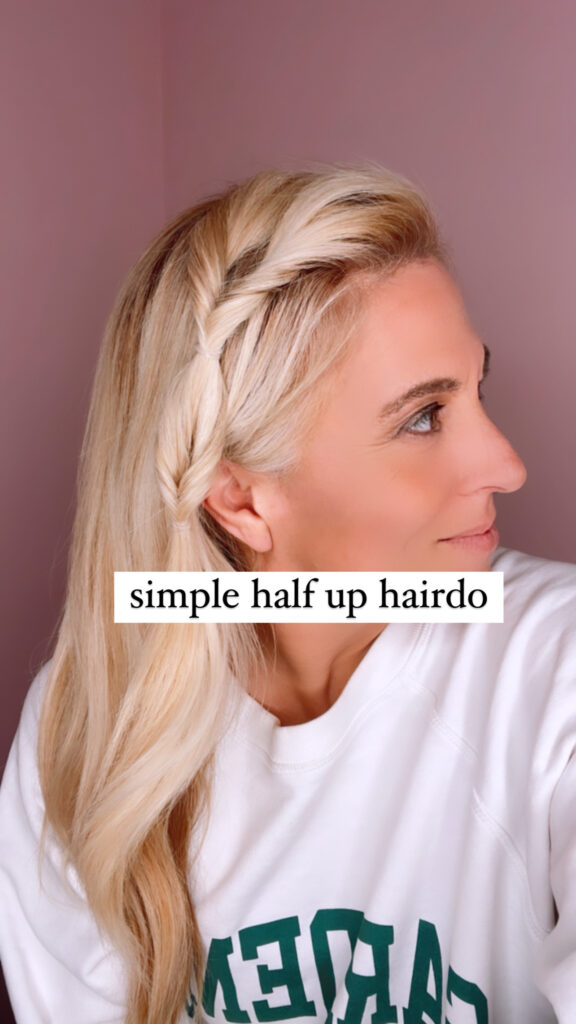 You can probably do this hair tutorial in 30 seconds, but I'm going to give you 60 seconds on this one to try it out! I love this hairstyle because it's a pretty way to wear your hair down without having it all up. It's one of those hairstyles that stands in place of a side braid and I'm here all day for these kinds of hairstyles.
Cute Bow Tie Hair Tutorial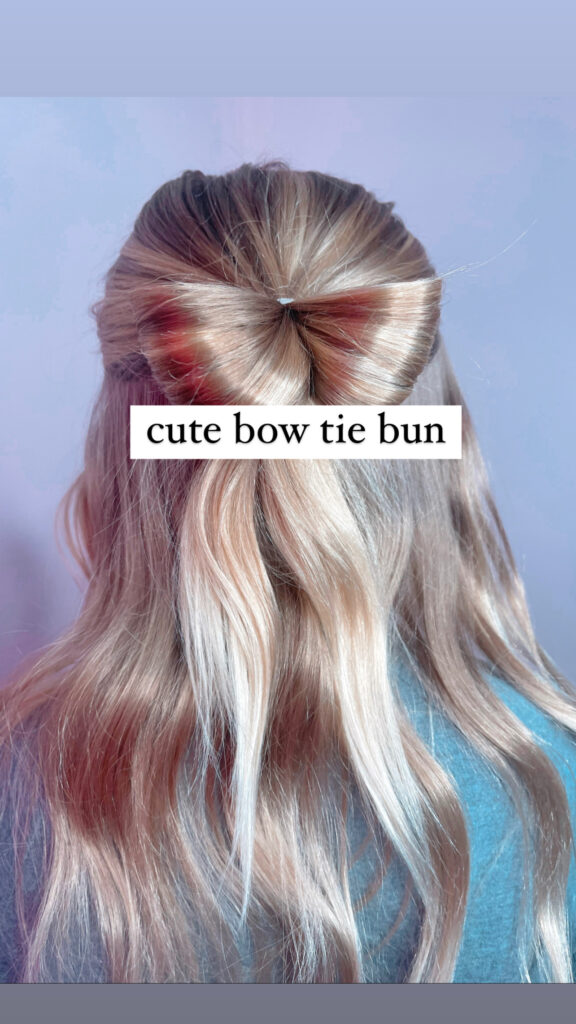 This one is a super quick one for you to do in seconds. I know that bow tie hairstyles are super cute for special occasions, so I wanted to share this fun one with you. I love dressing this one up for any occasion and (as you will see) it can be done in a matter of seconds. It's such a cute hairstyle for you to do.
Faux Fishtail Braid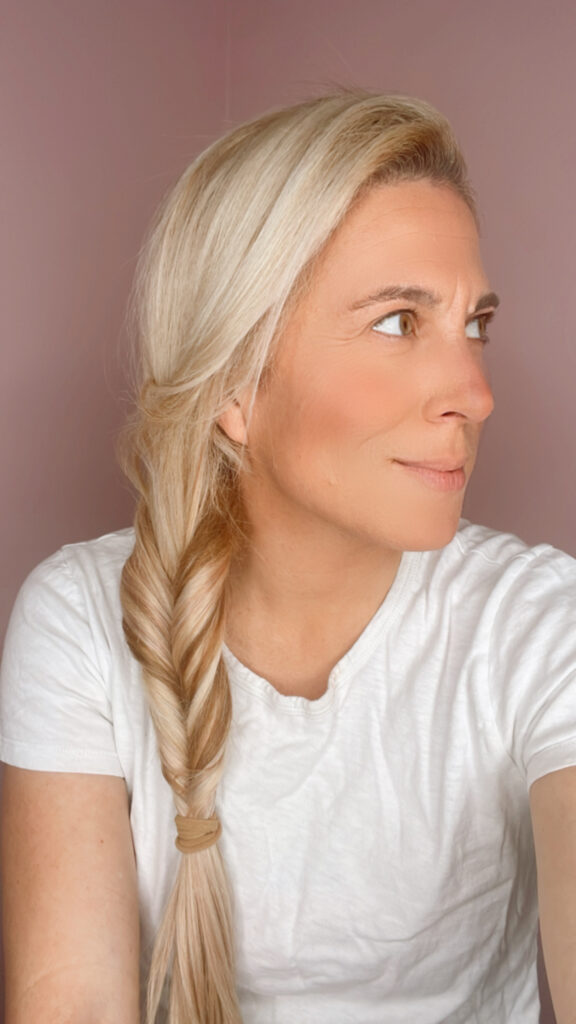 This is probably one of the easiest faux fishtail braids ever. If you love a fishtail braid, but just don't know how to fishtail braid – this is for you! You will love how quick and easy this hairstyle is to accomplish. It's also one of those hairstyles that everyone will ask you about (I, promise!).
These are just six 60 second hairstyles that you can do in 60 seconds, there are so many more! One of my favorite hairstyles is for you to do a quick and easy messy bun on your hair. I have a bun of posts and videos on how to do the perfect messy bun – which always takes less than 60 seconds.
Love for you to follow us over on Instagram, TikTok, and Facebook to watch more of our hair tutorials.
Check out some of our other hair tutorials:
6 Special Occasions Hairstyles
Easy Braided Hairstyles for Kids