Looking for some cute and simple hairstyles for school? I've got three hairstyles for you that you're going to love. I'm all about sharing whatever easy hairstyles that I can do in the morning. It makes the mornings stress-free and easy as can be to have simple hairstyles on hand.
Cute and Simple Hairstyles for School
If you haven't checked out my new Easy School Hairstyles subscription, make sure you do! I share three videos a week that come to you via text with a hairstyle for you to do the next day. No more scrolling my feed, I'm bringing it right to you!
But in the meantime, I wanted to share my cute and simple hairstyles for school right now that I've recently featured on my blog!
Hairstyle #1: Upside Down Braided Buns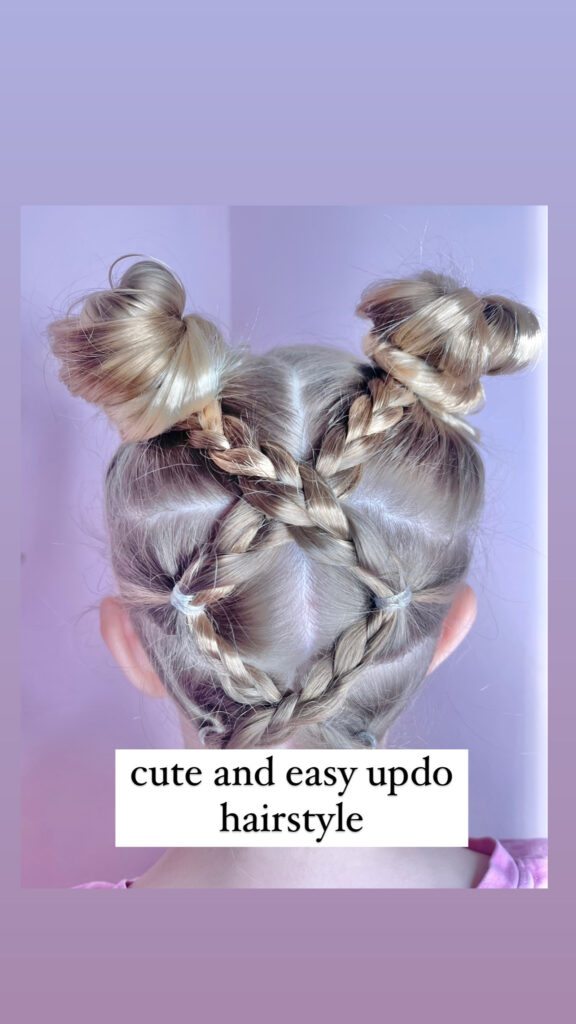 CUTE AND EASY UPDO HAIRSTYLE ❤️ I love this one! I've been wanting to try it for a long time on Victoria and finally did it this weekend. If you're looking for a cute updo, try this one!
View this post on Instagram
Hairstyle #2: Double Braided Twist Ponytail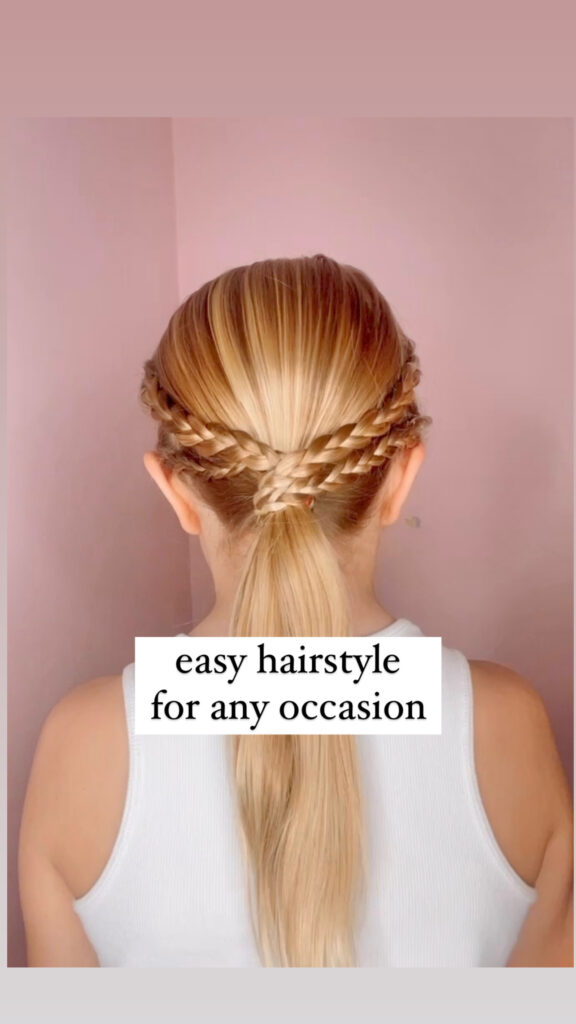 EASY HAIRSTYLE FOR ANY OCCASION ❤️ This is an easy hairstyle that you can do for just about anything! It comes out looking so pretty, and it's so simple to do. Let me know if you try this one!
View this post on Instagram
Hairstyle #3: Fun Pigtail Hairstyle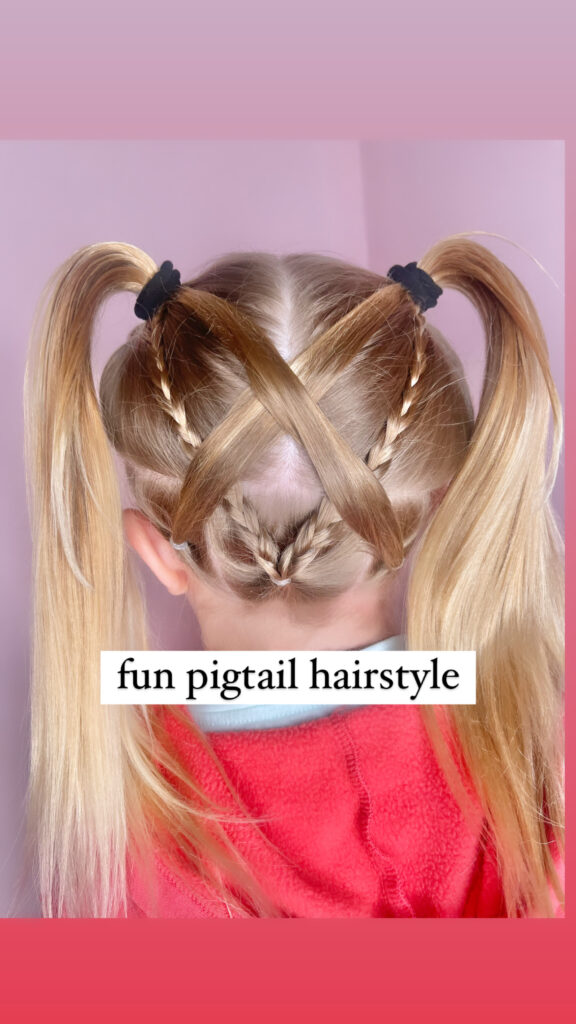 FUN PIGTAIL HAIRSTYLE ❤️ looking for a fun hairstyle? Try this cute pigtail hairstyle! I've had some people ask for some crazy day hairstyles, I think this one would work for that, too. It's just a super cute one! And I will keep doing pigtail hairstyles until Victoria tells me not to!
View this post on Instagram
I hope you love these cute simple hairstyles for school. They're all so pretty and manageable to do, I promise! Enjoy how much fun these can be for your little one for school.
Favorite Hair Products To Use
When it comes to hairstyles for kids, I feel like I could write a book!
We do hairstyles together almost every single day.
1. I know that it's not always easy to have Victoria sit still, but a book, a device, or just talking time helps. Sometimes we play a game and that will help keep her still (although if you know my girl, she doesn't like to sit still!).
2. I love using a leave-in conditioner spray on Victoria's hair before I start. I just like to make sure there aren't any tangles before we get going.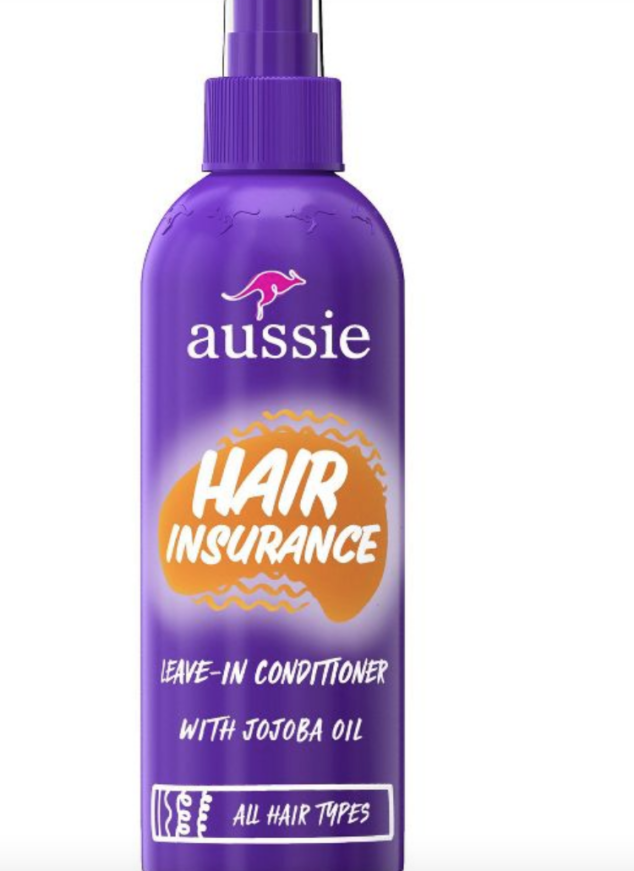 3. I love using hair oil, too on Victoria. It makes her hair nice and shiny and smooth to work with. I feel like this has been a huge game-changer for her when it comes to flyaways and keeping it healthy.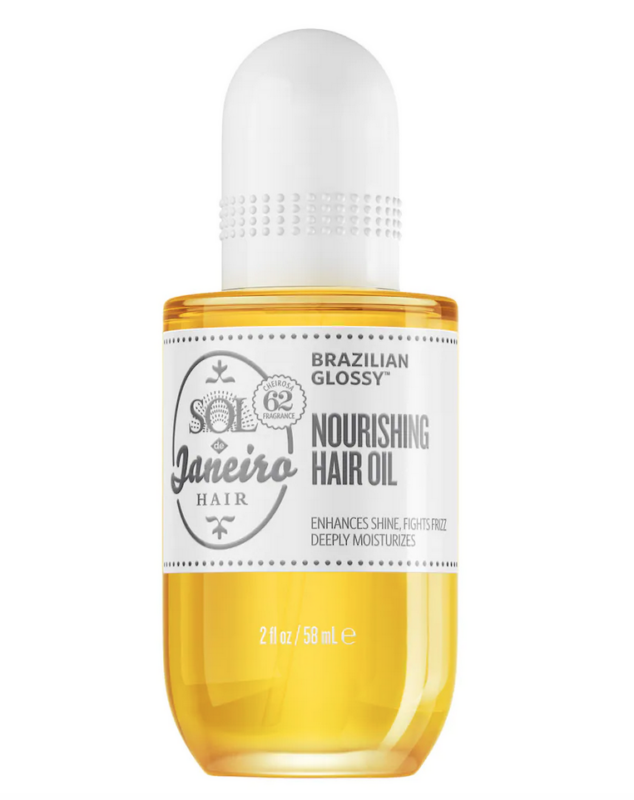 4. I love using hair elastics that don't damage the hair.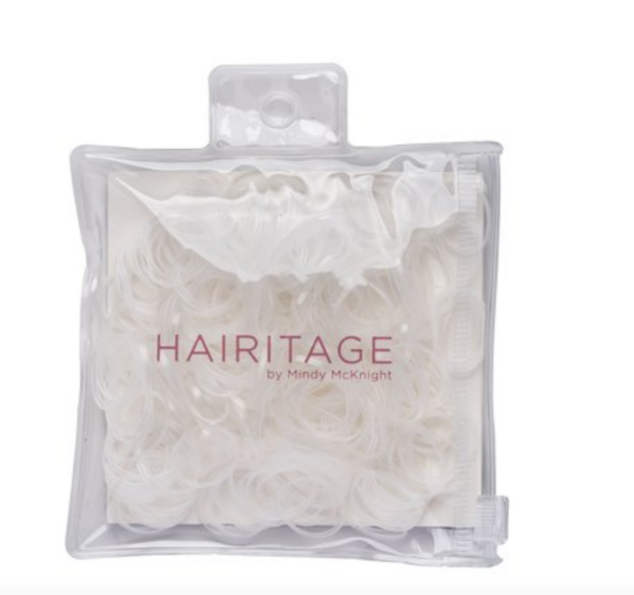 I will continue to recommend the products we use and love because I think it's important to share what people use that works.
Check out these hairstyles to try, too:
Pretty Ponytails: 2 Easy Hairstyles For You To Try