Looking for some red, white, and blue tie-dye sweatshirts? Grab these for the 4th of July holiday (and for the summer) to feel festive.
There's something about tie-dye in the summer. It's just a cool and easy pattern to wear. The best part is that you can be any age and rock a fabulous tie-dye item, but some items that are really great during this time of year are red, white, and blue tie dye sweatshirts.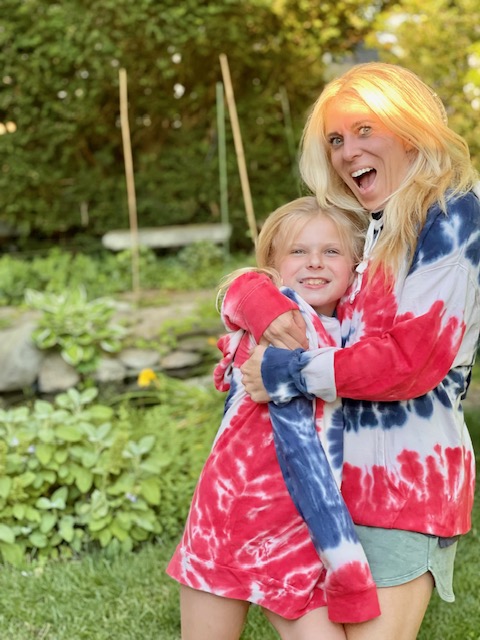 Why tie-dye during the summer? Tie dye is an easy print because it's bright, bold and fun. All ways that you would describe the summer, too. This print is more of a casual print. You wouldn't wear a red, white and blue tie dye sweatshirt anywhere dressy over the summer. It's meant to be relaxed and laidback.
Best Red, White and Blue Tie Dye Sweatshirts
In looking for some great sweatshirts to wear for the 4th of July and the summer months ahead. There are some cool and beautiful prints for you to take a look at for yourself. You also don't have to spend a ton of money to find a perfect summer sweatshirt. There are some options at VERY decent price points.
Where can you find the perfect summer sweatshirt for the 4th of July?
There are a bunch of destinations where you can shop for red, white, and blue tie-dye sweatshirts. I wanted to find some sweatshirts that are reasonably priced, too. The ones I'm sharing are my top picks!
Old Navy
Vintage Gender-Neutral Tie-Dyed Pullover Hoodie – I just bought this one and I LOVE it. It's super soft and comfortable.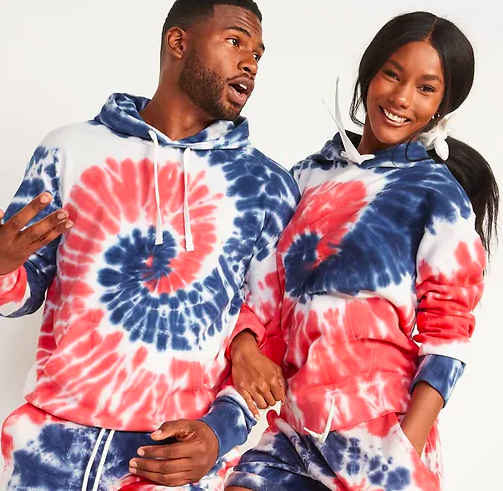 Introducing Vintage Vibes, a new line of soft-washed fleece & tees. Because there's nothing better than that loved it forever feeling. This hoodie is totally classic & gender-neutral, too.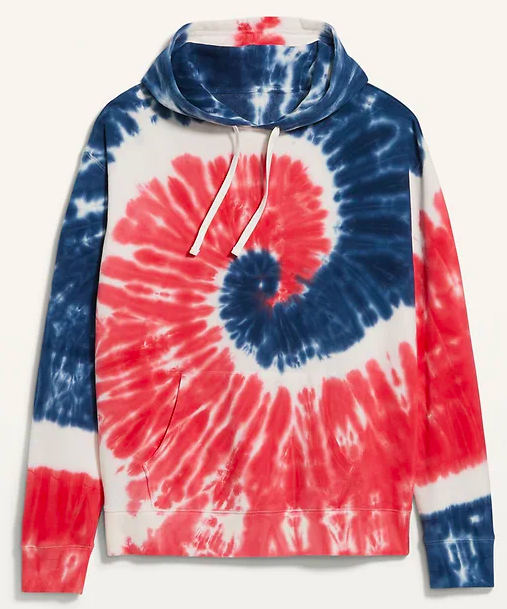 Wearable & shareable for you, for him, for her, for them! Built-in hood, with adjustable drawstring and soft hood lining.
Buy the Adult Sweatshirt here, it's on sale TODAY. It's $35 with an extra 30% OFF.
There's also an option for kids, too. Buy the Tie Dye Pullover for Kids here.
Oversized Americana Tie-Dye Sweatshirt – Here is another cute option from Old Navy right now, too. Cozy, soft-washed French terry, with Americana-inspired red, white & blue tie-dye pattern.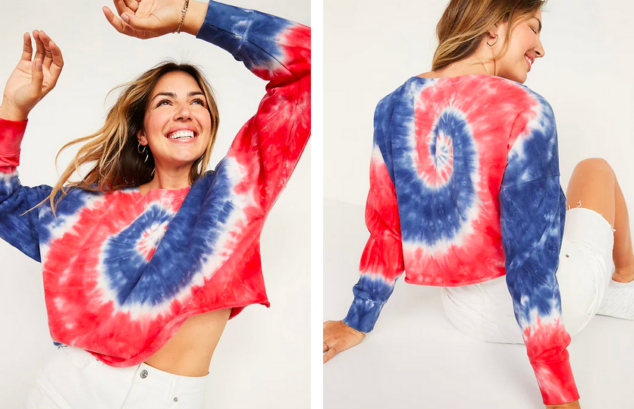 Americana Tie-Dye Zip Hoodie: If you love zip-up sweatshirts, you will love this one. It's an easy toss-on and go!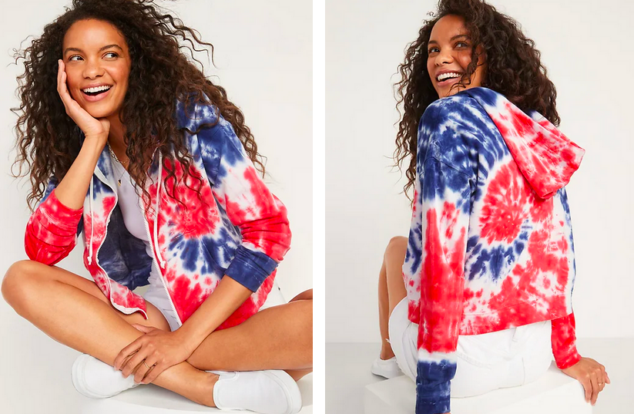 Full-length zipper from hem to neck.
Kangaroo pocket.
Rib-knit hem.
Soft-washed, lightweight fleece, with Americana-inspired red, white & blue tie-dye pattern.
Forever 21
French Terry Tie-Dye Pullover: I bought this one, too. I love this easy sweatshirt and it's a great one if you're not a huge hoodie fan.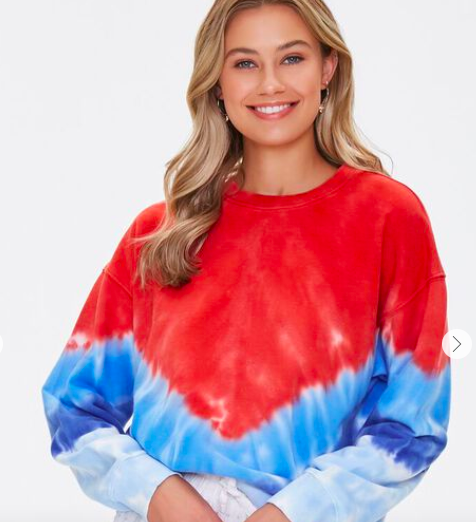 A French terry pullover featuring an all-over tie-dye wash, dropped long sleeves, and a crew neck.
Buy this tie-dye sweatshirt here.
Free People
FP Movement Ombre Metti Crew Neck Sweatshirt: This is the cutest ombre tie-dye sweatshirt. I'm a big Free People fan, so whenever I see deals I RUN!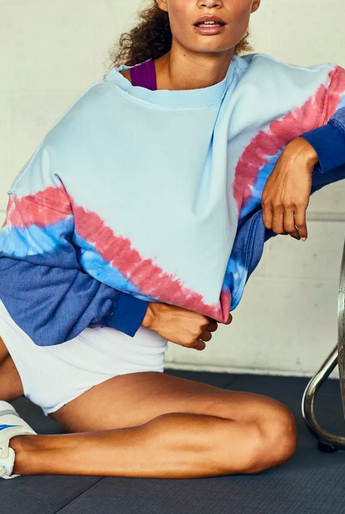 Your only choice is cozy-chic when you wear this cotton-blend sweatshirt with exposed seams (so the smooth finished seams are next to your skin).
Celebrate the 4th in STYLE! The good thing about these tie-dye sweatshirts is that they will never go out of style. It's like leopard and polka dots, always in style and always on-trend.
Check out my other 4th of July Styles: