Looking for the best waterproof pouch bag for the summer? Say hello to CaliCase! The world-famous CaliCase is the only waterproof case you will ever need (and that's a promise!). You can easily keep your phone and valuables safe, fully waterproof.
How is CaliCase the best waterproof pouch bag for the summer? CaliCase created an extra durable, premium pouch that provides dual-layered protection, by doubling the layers of PVC plastic and then added a foam enclosure that allows the case to float. It's waterproof, floats, and protects your belongings.
Waterproof Pouch Bag for the Summer: CaliCase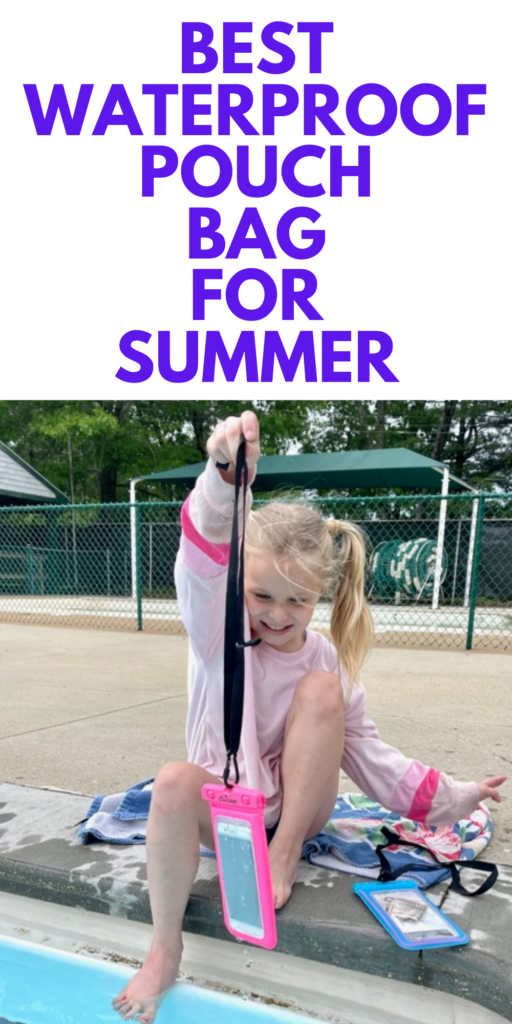 I don't know about you, but I live at the beach and our pool club in the summer. Living in Rhode Island, summers are the best time to get out and enjoy the beauty of our state. We're water people and we're constantly enjoying the water and having fun with our family.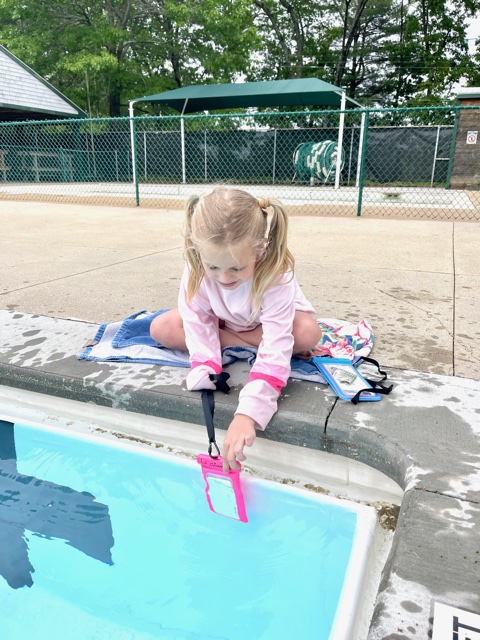 My phone, wallet, keys, etc are always with me during the summer. If I had to hone in on one of them, it would be my phone. You rarely see me without my phone a few inches away (I know, I know, but it's true!). I'm always worried about ruining my phone at the pool or beach because of the water. Thankfully with this waterproof pouch bag, I don't need to worry.
Whether you need a waterproof pouch for swimming (hello, waterslide parks!) or just looking for a waterproof travel pouch to store your items, CaliCase is what you need.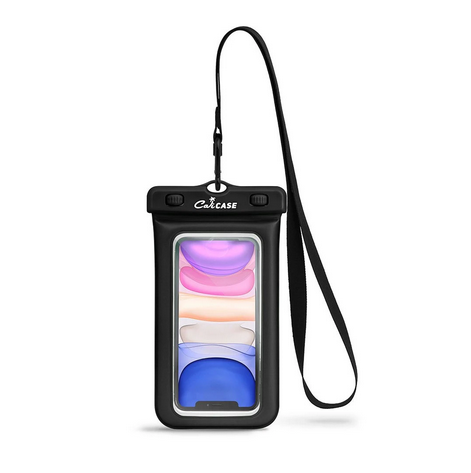 If you're sick of trying to find a place to store or leave your phone while at the beach or pool. If you're tired of worrying about it getting splashed. If you're worried about having someone take it while you're taking a quick dip. CaliCase can alleviate all of these thoughts and fears.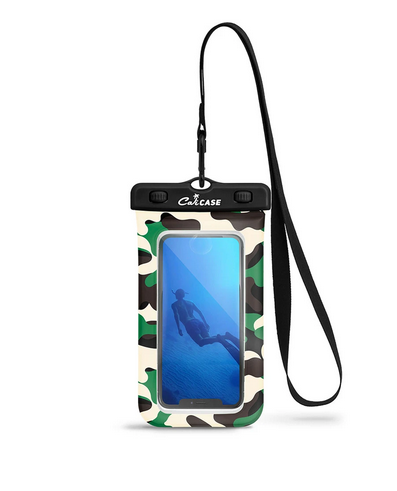 For me, whether I'm working poolside, watching the kids, or enjoying the water myself, I love to have my CaliCase one me. I'm obsessed with my CaliCase because it's been the one thing to hold my phone (wallet, keys, money) without getting it wet. It's so easy to pop everything and "lock" the top to help seal out the water.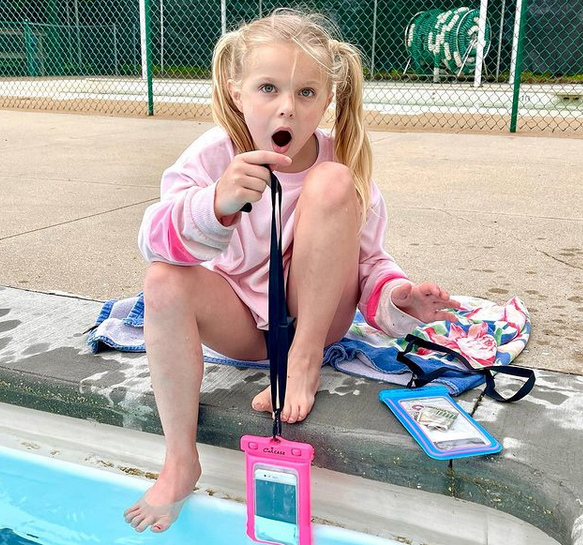 They've also thought of waterproof pouch color options, too! You want a case that suits your style and CaliCase has you covered with 15 unique colors: Black, White, Gold, Silver, Sky Blue, Pink, Purple, Orange, Yellow, Lime Green, Blue glow in the dark, Yellow glow in the dark, Pink glow in the dark, Camo, American Flag, Clear.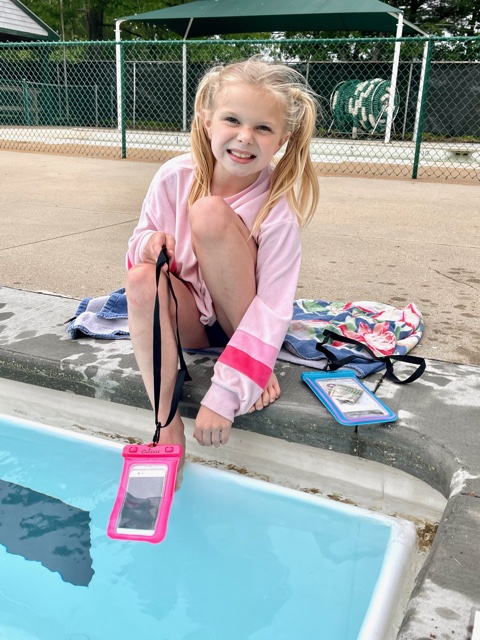 CaliCase even lets you capture amazing underwater photos and videos, too. Whether you're enjoying a family beach day or taking a video while scuba diving the great barrier reef, CaliCase is for anyone who wants to enjoy some fun outside near the water while keeping their phone protected.
They're so confident you will love them, they even have a 100% MONEY BACK GUARANTEE & LIFETIME WARRANTY – You get a 30 days no questions asked 100% money-back return and a lifetime warranty on the case. Their friendly customer service team is waiting to serve and help you.
Last summer I wouldn't let Victoria near my phone if she was wet, this summer? Very different. She was having a blast with it today at our pool, dipping it in over and over again and watching it float… she didn't believe me that everything stays dry (it did!). She kept thinking I was going to scream and run and grab it! It's simply the best waterproof pouch.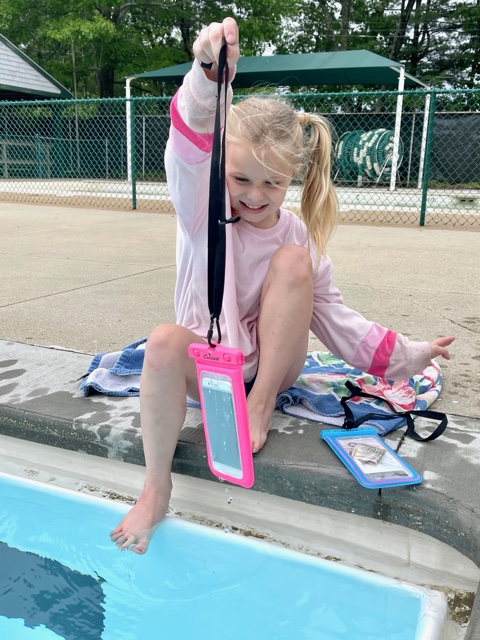 GIVEAWAY: I'm GIVING AWAY 20 cases to 20 lucky people! In order to enter, just head to my INSTAGRAM PAGE and comment below where you spend your summer days!! I will choose 20 winners on June 10th!! I'm excited to give some of these away!!
*Sponsored posting, all opinions are 100% my own.