Do you have a teen daughter who's looking for easy hairstyles? If so, you're in luck! I'm sharing hairstyles for teen girls that are easy, chic, and pretty. These can all be done by your teen, or by you (there's nothing like bonding time!).
Hairstyles for Teen Girls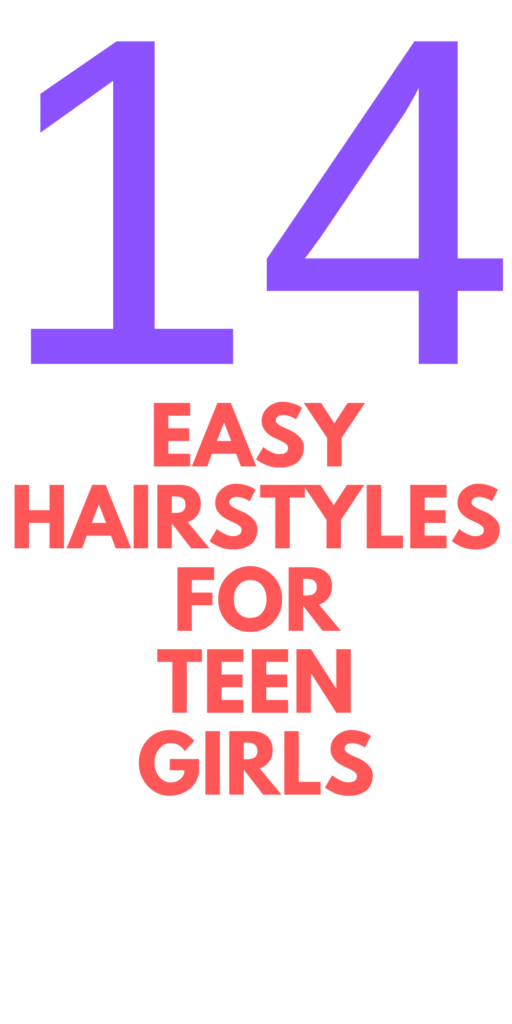 If you're looking for hairstyles for teen girls, these are for you. When it comes to pretty hairstyles and easy hairstyles, there's nothing like hairstyles that you can do in just a few minutes (some even in seconds!). These hairstyles are really geared toward long hair, but you could make a couple of these work for short hairstyles.
Teenage girls love to rock some cool fashion, so why not have it reflected in their hair, too… right? I wanted to share hairstyles that could work for just about any teen girl whether they have straight hair, curly hair, thin hair, or thick hair. It's about finding a perfect hairstyle that works for your teen and having them feel confident and beautiful. When I was a teen I loved wearing my hair in a french braid or a dutch braid. I was never good at braiding, so I always had to depend on my mom.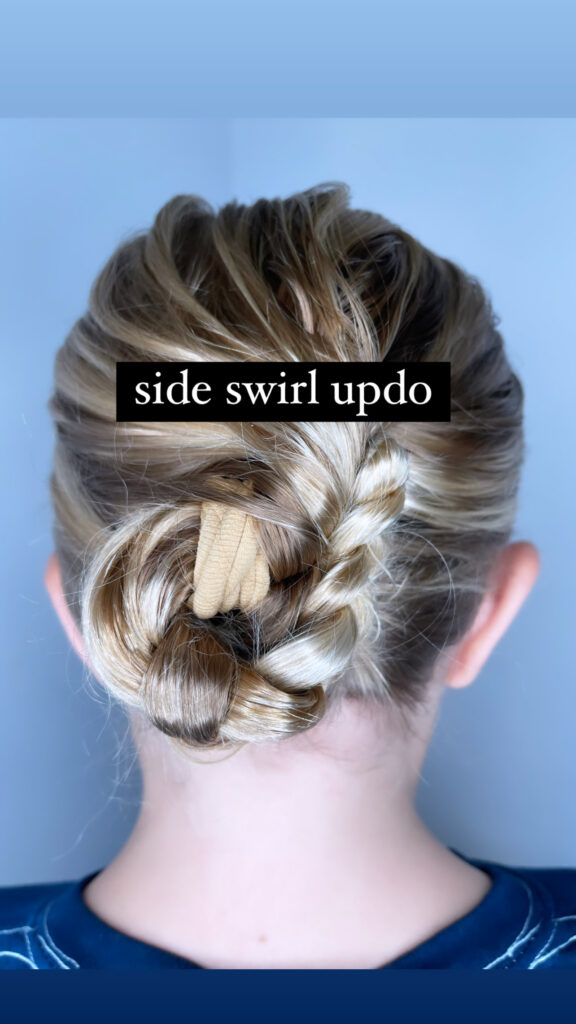 What I loved about that time in my life was that my mom and I had the opportunity to be together and bond while she did my hair. She wouldn't take much time to do a simple braid on my hair, but it was still some one-on-one time for us to be together and talk. I was never into trying super fun hairstyles, I was pretty basic with my hair, but I know there are so many different cute hairstyles for teen girls.
I wanted to make sure I shared teen hairstyles that don't look like they're meant for little girls. I have an 8-year-old daughter and I know that she loves pigtails and super cute hairstyles that might not work for a teen so well. I really wanted to keep these hairstyles perfect for school, everyday wear, and for special occasions. The teenage years are all about growing up. You're in high school and you're having a great time! I hope some of these cool hairstyles for teen girls will work for the ones in your life!
High Ponytail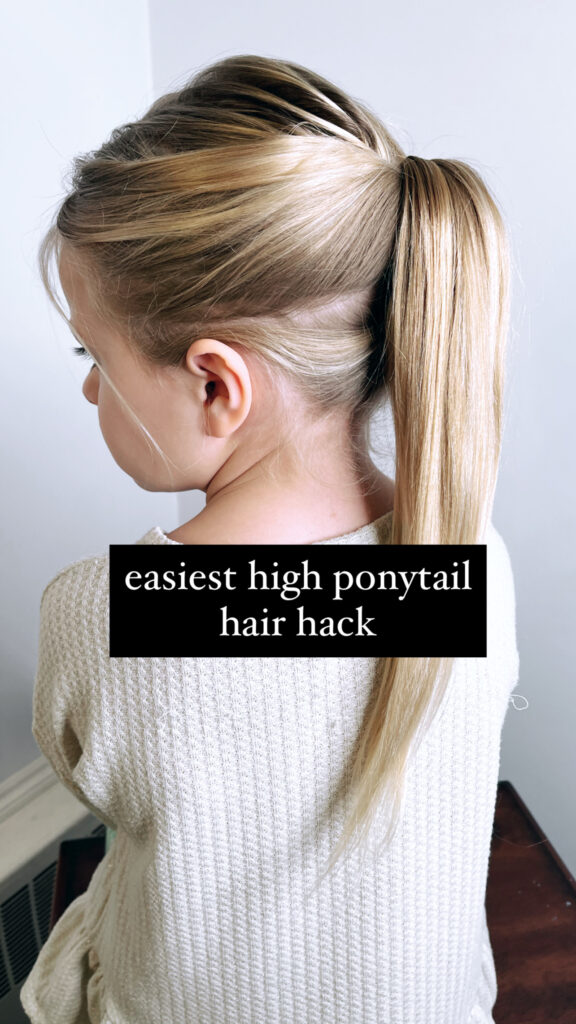 The ponytail is always an easy go-to. It can be worn with or without bangs, and it looks great when paired with a headband. I know this hairstyle works for young girls, too… but there's something about wearing this hairstyle as a teenager. It's just a simple hairstyle that looks chic and pretty. It's a great hairstyle that you can wear just about anywhere. Add a fun hair tie and you've got a cute look. This hairstyle will only work on medium length hair or long hair, but the good thing is it doesn't matter about your hair type.
View this post on Instagram
Boho High Ponytail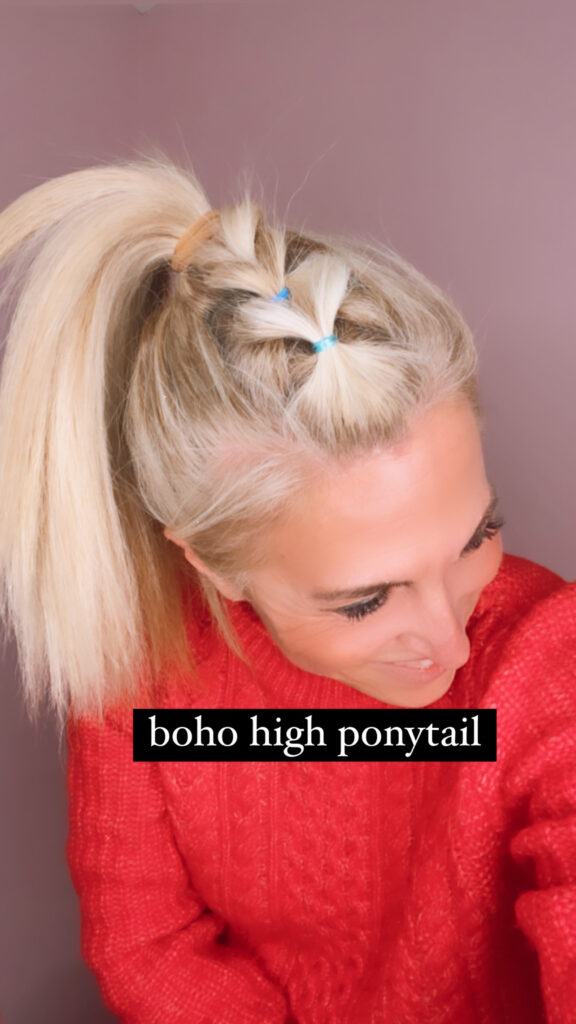 Here's another spin on a high ponytail and it's a great way to add in some fun. Start with a pull-through braid on the top of your head and work it into a ponytail. The best part is that it's super easy to do and is a super stylish hairstyle for teen girls. I love this one because it's just a really great option if you want your hair up, but want to take a ponytail to the next level.
View this post on Instagram
Half Up Braided Hairstyle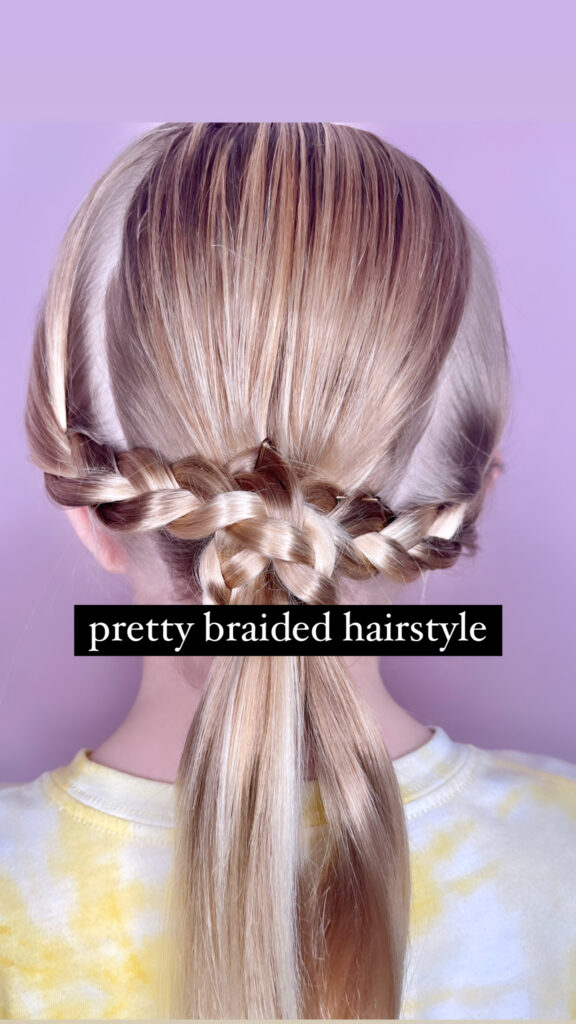 This braided hairstyle is another cute option because it makes your hair look thicker and fuller while also adding volume to the back of your head. You can create a messy braid with these by pancaking them, too. I love pancaking braids because it makes them look chunky and thick, very boho. This is a trendy look too that I love to do and it's a perfect look for everyday wear.
Scarf Braid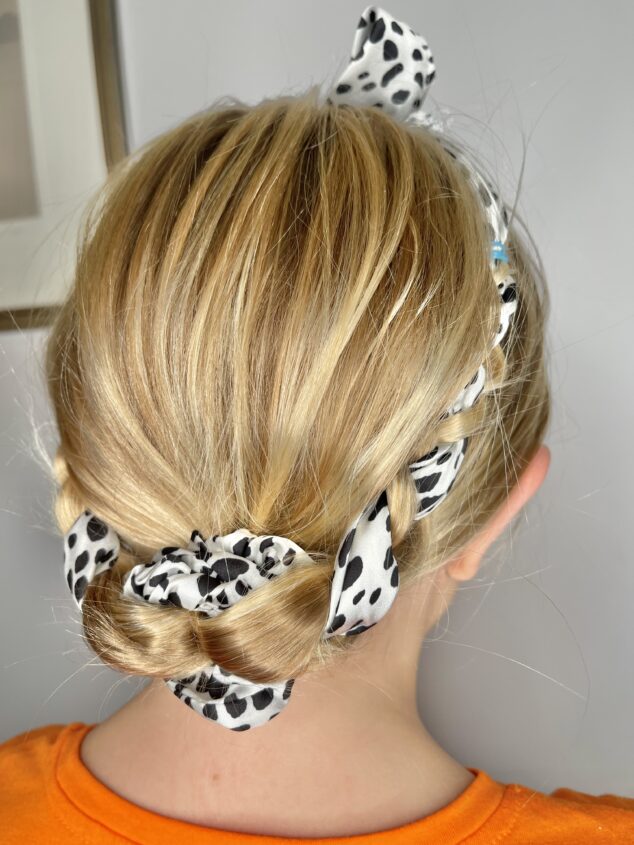 Looking for a super cute hairstyle to do with a scarf scrunchie? Here is the easiest way to create a hairstyle with a scarf scrunchie. It's easy to do and comes looking super sweet! You will love this quick and easy hairstyle that you can create in less than 2 minutes! Try this one out and let me know how it goes!
Two Strand Braid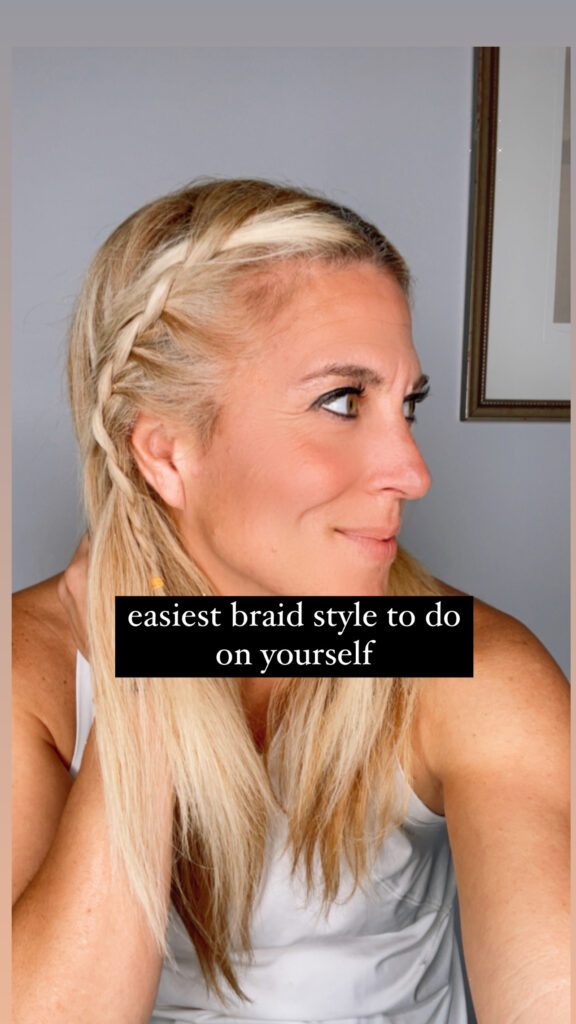 This is one of those hairstyles for teen girls that they can do in seconds. This is a simple two-strand braid that works for thin hair, fine hair, or thick hair. One thing that is pretty is that if you have light or blonde highlights, through this braided style they really shine and pop through. It's one of these trendy hairstyles that can be done quickly and just so pretty when it's complete.
View this post on Instagram
Bubble Braid Hairstyle
This is one of the easiest hairstyles, but also one of the trendiest, too. This is a bubble braid and it's a fun hairstyle to create on your hair or your teens. It's fun to create hairstyles that you know will be popular and fun for people to try. I'm all about anything that is cute and quick!
View this post on Instagram
Simple Braid Bun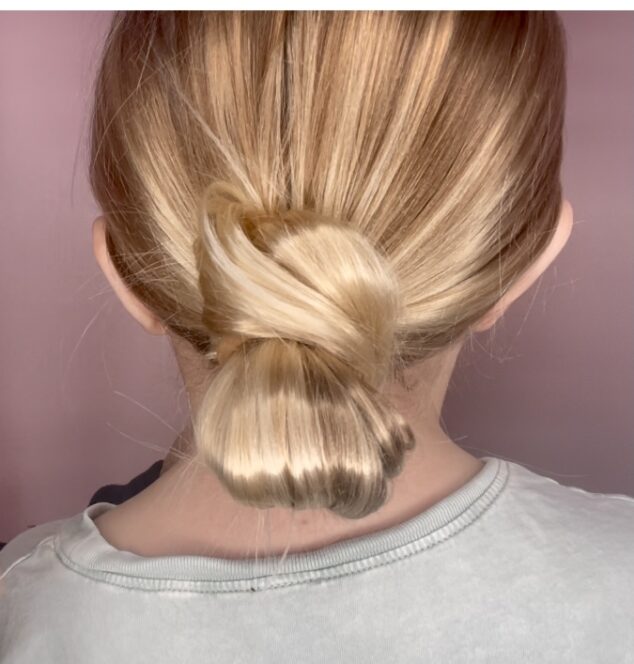 OK, this is such a pretty and elegant hairstyle. It's a simple braid bun will work well if she wants something low maintenance but still stylish to wear day in and out at school or on weekends around town. I'm obsessed with any kind of low bun hairstyle because it's just a quick style that you can make any way you want. There are so many ways to create a low bun. If you have longer hair, this is a stylish look that you could wear to a dance or even a prom hairstyle.
View this post on Instagram
Simple Braided Top Knot (or Top Bun)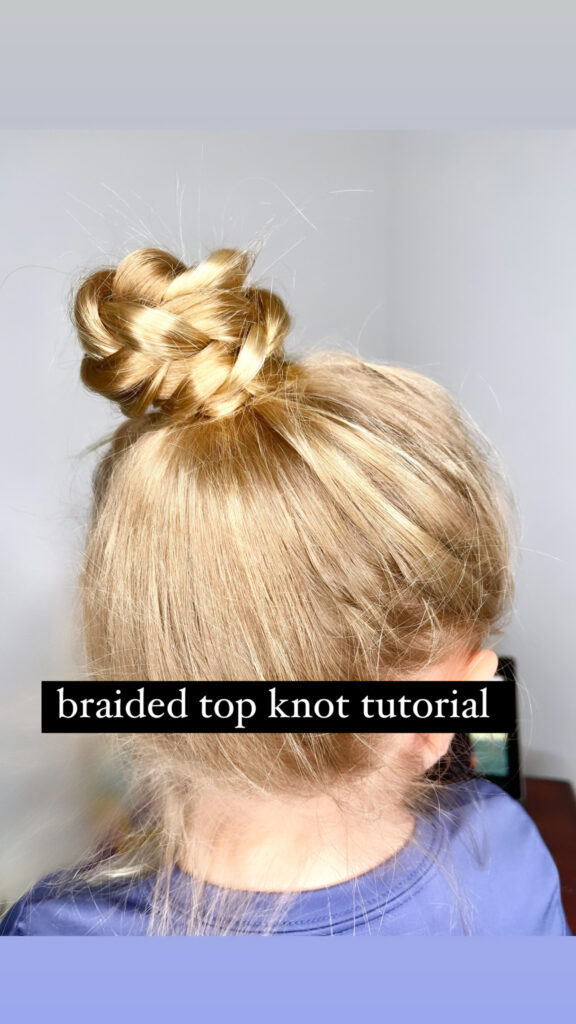 I loved wearing a top knot during my teen years, I just didn't know what it was actually called (don't laugh!). It's a popular style to wear to school or just out and about and it's an easy way to pop all of your hair up and get it out of your hair. This is not for anyone with short hair or who has a short haircut. I love a top knot for special events, but also wearing with a tee shirt and jeans. it's a perfect choice kind of hairstyle for teenage girls.
View this post on Instagram
Fishtail Braid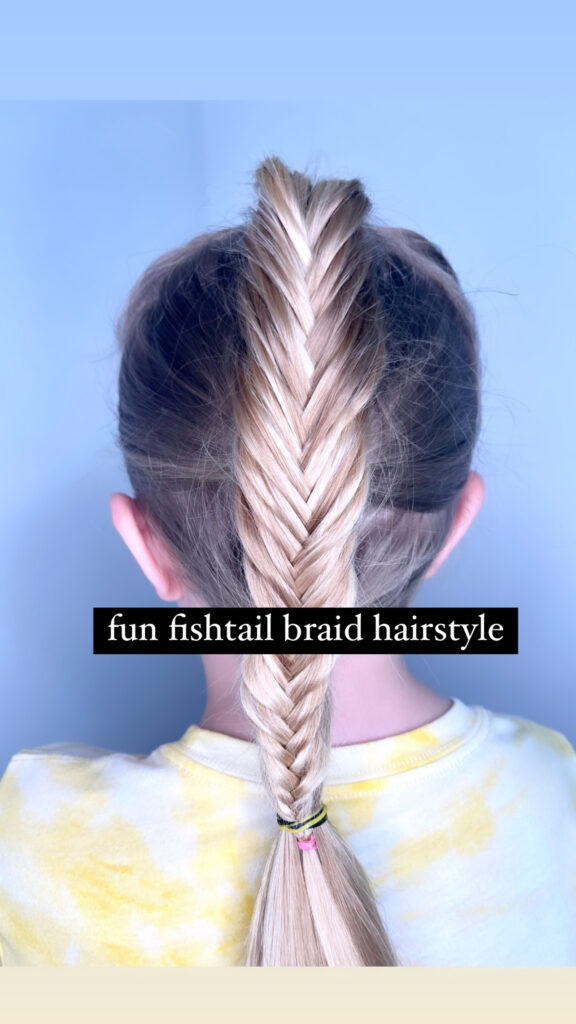 A fun fishtail braid is perfect for the teen who likes to dress up and go out on weekends. It's a beautiful hairstyle that can be worn with or without bangs, depending on what works best for your face shape! It's a fabulous hairstyle to wear out and about and gives off such a beautiful boho vibe. If you don't know how to do a fishtail braid, here's an easy tutorial for you.
View this post on Instagram
Easy Side Hairdo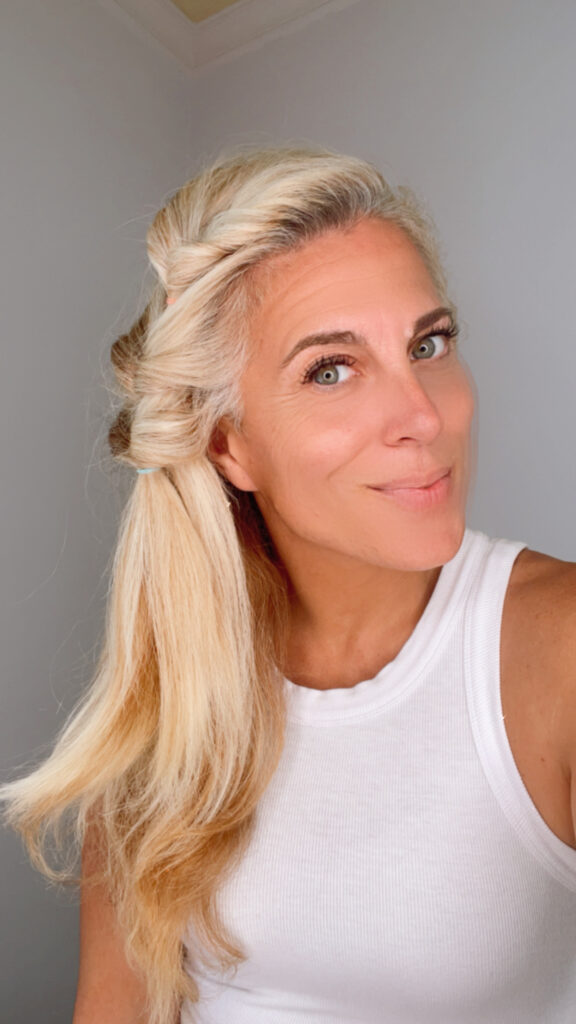 I love this easy hairstyle because you can do it quickly, but it's also such a pretty hairstyle to showcase. If you love wearing your hair down, this is a perfect option for when you're trying to figure out how to wear your hair. This is also a pretty hairstyle to wear to a school dance because it's elegant. If you're looking for a new hairstyle to do, try this one. You could potentially make this work if you have shorter hair, too.
View this post on Instagram
Messy Bun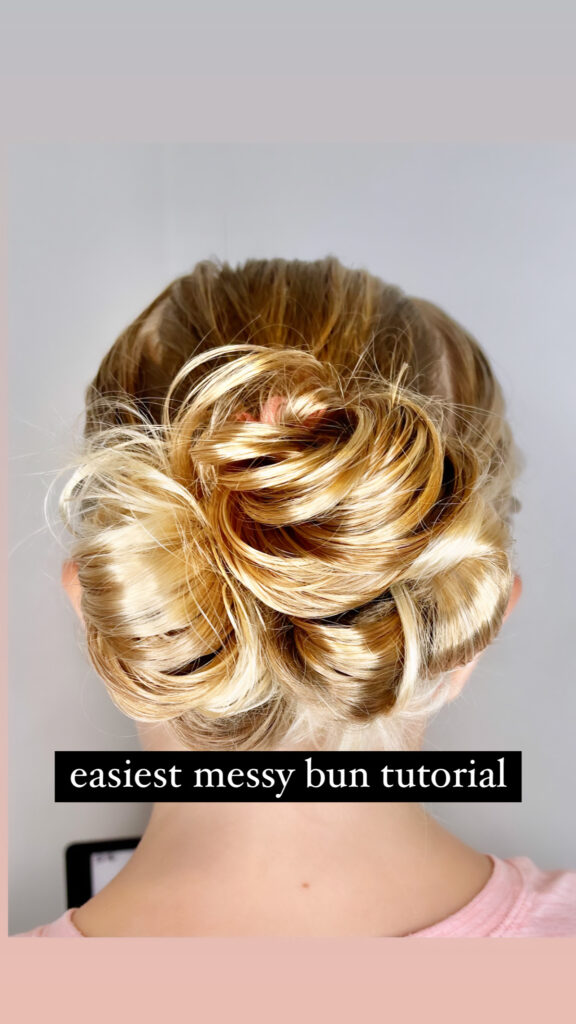 If you're having a bad hair day, this is the look to go with. You can make this hairstyle for teen girls look chic and give it a funky look. I love this hairstyle because you just take all of your hair and literally toss it up! This is also one of the most popular hairstyles when it comes to modern styles. The great thing about the messy bun is that there are so many different ways to do it, so just find one that works for you. This is also awesome of you have natural waves because it will still look fabulous.
View this post on Instagram
Triple Wrapped Ponytail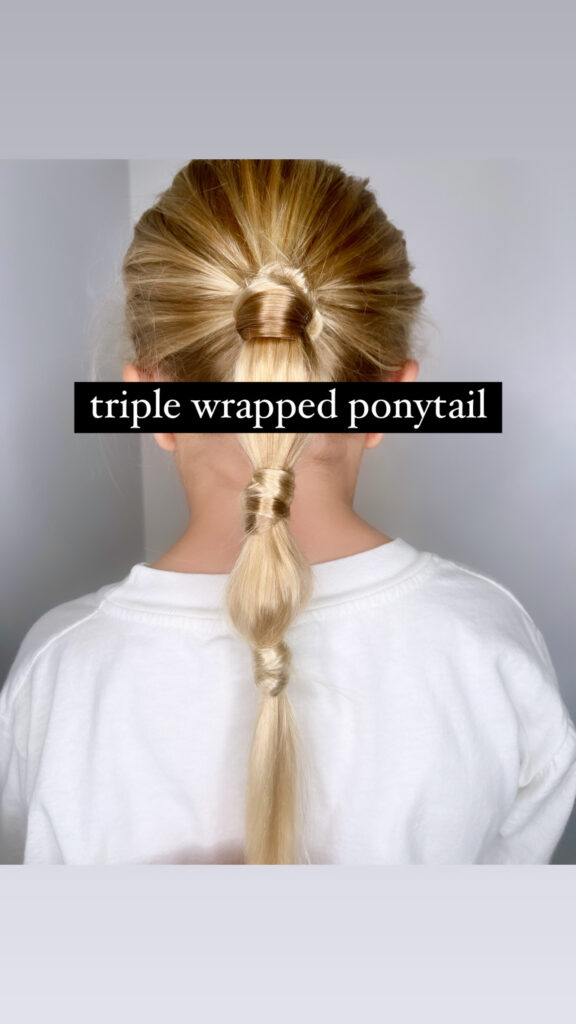 This is another cute hairstyle to amp up a ponytail and is perfect for teenage hairstyles. I love this hairstyle for teenage athletes, too because it's on and off the field. I love how this easy twist on a basic ponytail and one of the best hairstyles that you can do on your own, too. This is also a great thing to keep in mind when you're finding the perfect teenage hairstyles, ones that you're able to do on your own.
View this post on Instagram
Double Wrapped Pigtails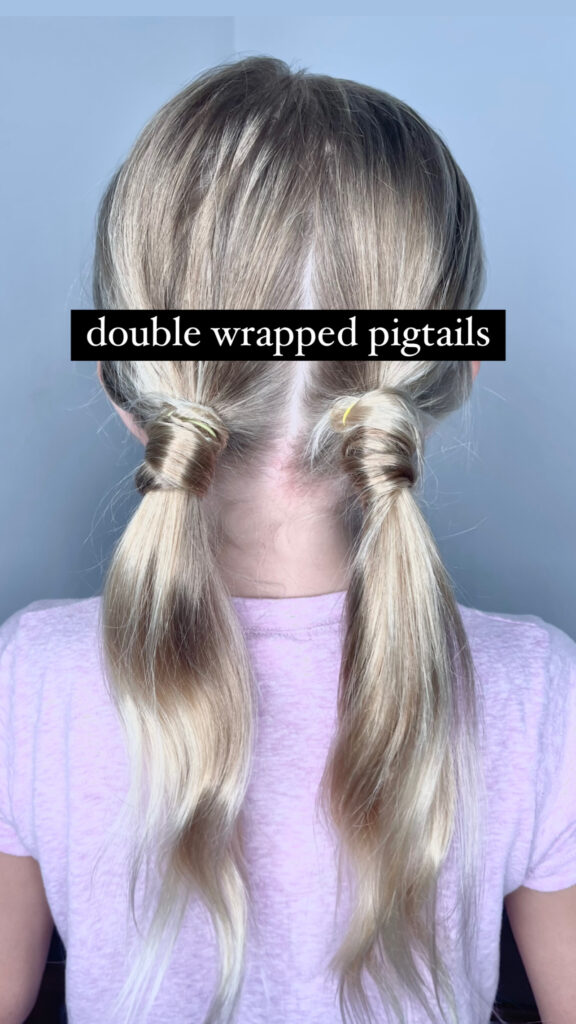 I love hairstyles that show off the back of the head because it's fun to see something cute and pretty when you turn around. I know this hairstyle isn't for everyone, but I love this hairstyle for teen athletes, too. It's an easy way to keep your hair up and out of your face, but also do a modern spin on pigtails. I know pigtails can be for kids, so this is a cute and easy way to make them for young women. It's a new look!
View this post on Instagram
Side Braided Ponytail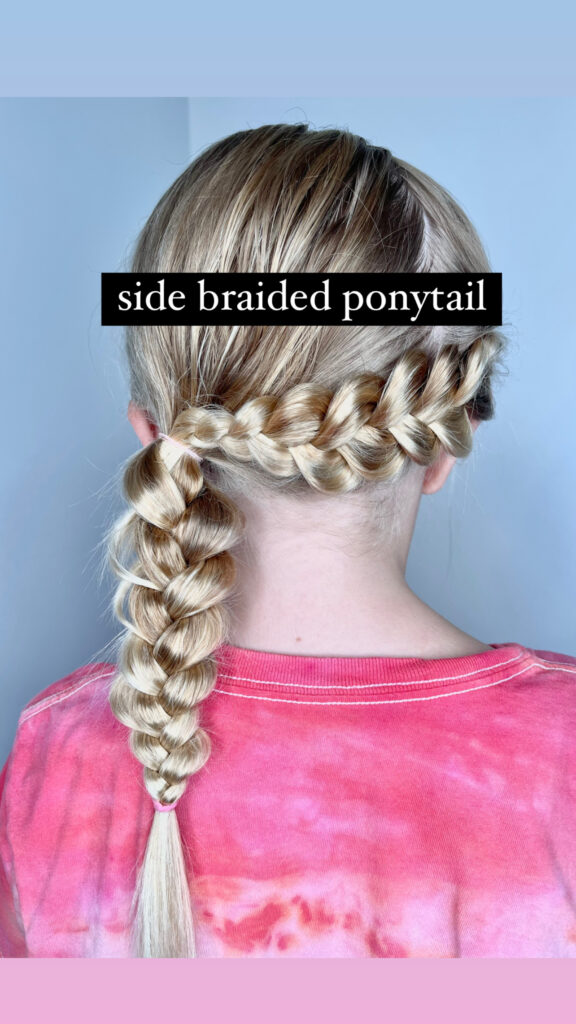 I love this hairstyle because it is such a pretty hairstyle. If you have long locks, this is a great one for you to do. Start by doing a braid on the side of your head and then work it over to the other side and cinch it into a side ponytail. I just think is a great one to do if you're in a hair jam in the morning and not sure what to do with your hair.
View this post on Instagram
Hopefully, some of these hairstyles will work on your teenage girls. I think they're all super cute and easy to make work for just about anything. One thing you want to make sure of is that your teen is taking care of their hair. Healthy hair is a big deal and it's important to start young.
If you're looking for some amazing hair products to use on your teenager's hair, here are some products I love using. I'm always asked about some great ones, so I love to be able to recommend what I'm actually using and loving.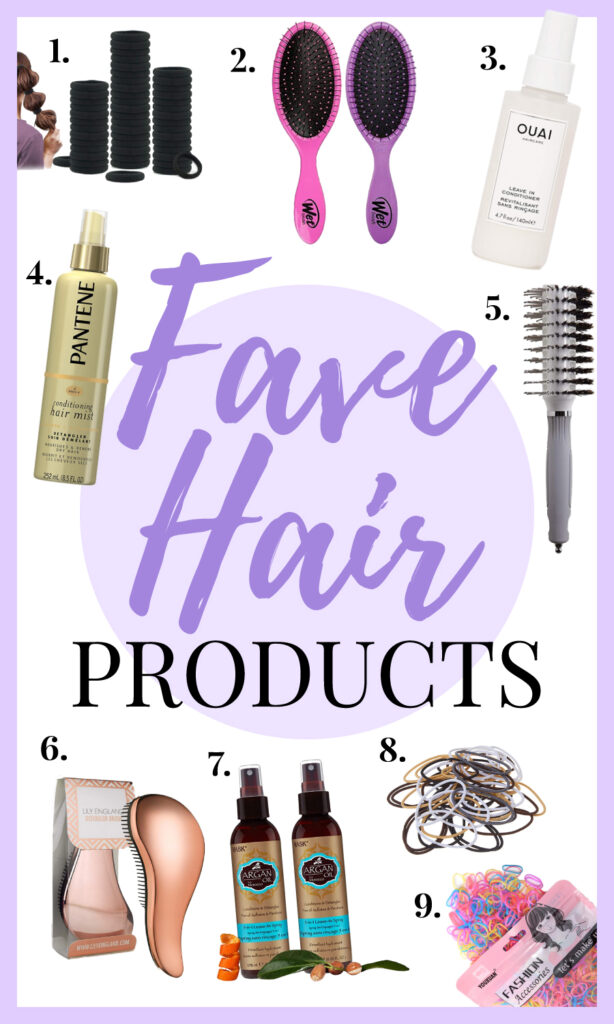 Dreamlover Hair Ties – These are perfect for hair retention. A must-have ponytail holder for daily use and workouts. Dreamlove hair ties can be stretched up to 9.8 inches but will not be stretched out easily, which is of great elasticity and good for thick hair. The hair ties no damage are made of thick cotton material and widened band, which could hold hair tightly enough without slipping and protect your hair better.
Pantene Pro-V Daily Moisture Renewal Shampoo: If you're looking for a great shampoo, I highly recommend it this one. Repair your damaged hair during regular cleansing when you use Pantene PRO-V Daily Moisture Renewal Shampoo. The combination of antioxidants and micro-moisturizers in this powerful Pro-V formula repairs and rejuvenates hair, improving the condition of lifeless, dull or damaged locks. Use regularly to help leave your hair more lush, soft and totally touchable.
No Damage Colored Hair Bands – I love these because they're thinner and smaller, so they work really well on hairstyles. They come in a package of 1000 for about $6.00. You'll have these elastics for months and months, I can't say enough about them.
Pantene Pro-V Moisture Mist Detangler – This is my go-to when it comes to the perfect leave-in conditioner spray. I love this spray and always have it on hand. It's reasonably priced, too. This moisturizing detangler provides a boost of hydration and helps eliminate tangles.
HASK Repairing ARGAN OIL 5-in-1 Leave In Conditioner Spray – I just bought this last week and I'm OBSESSED with it. First off – the smell is incredible and it works beautifully. This 5-in-1 Leave-In Conditioner penetrates the hair shaft, gently cleansing while it repairs damage and breakage, leaving even the most rebellious hair frizz-free, silky-soft and super glossy. It's color safe, gluten free, sulfate free, paraben free.
If you love simple hairstyles, check out these hairstyle postings, too:
7 Easy Back to School Hairstyles