Looking for some fun things to do on a snow day? Here's a master list for you to use when you're looking for things to do. This is a great list for you to do when you're looking for things to do with the kids on a snow day. When the snow comes down it's a fun opportunity for you to jump outside do some really cool things.
Fun Things To Do on a Snow Day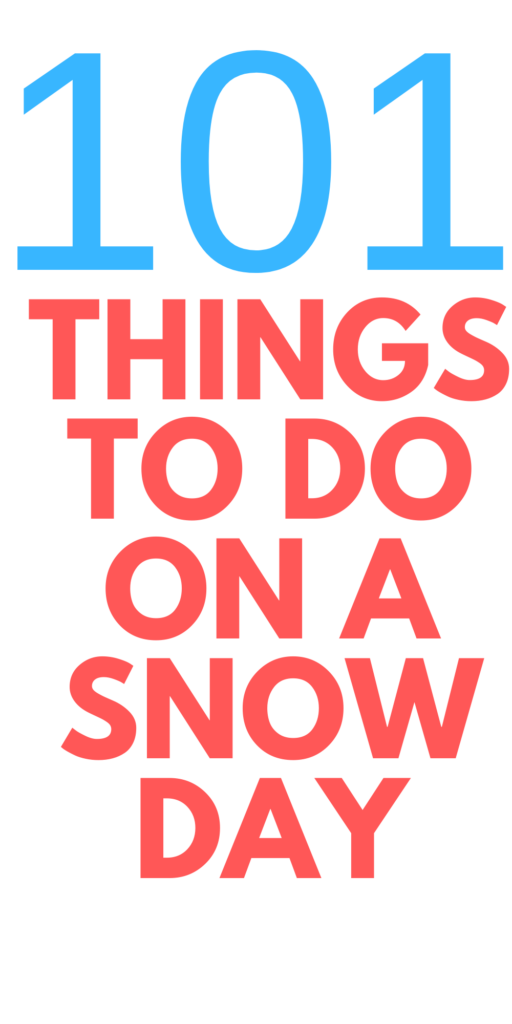 This is a HUGE braid dump of FUN things to do while you're enjoying a snow day. With 5 kids I've been very aware of things that can be done while there's lots of snow on the ground. It's one thing that not everyone experiences, but if you do it's so much fun. I hope everyone experiences a SNOW DAY at one point, and I hope these 101 fun things to do on a snow day.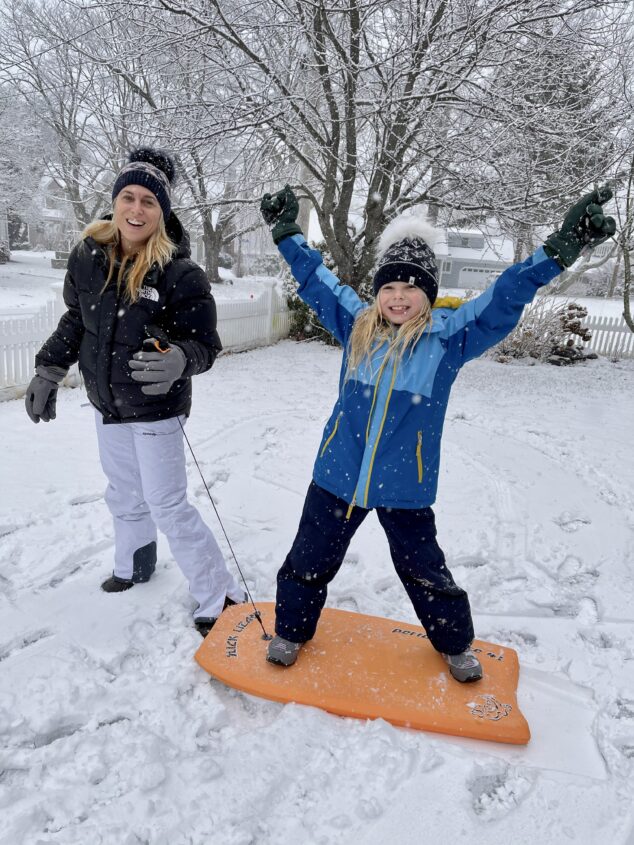 These are activities that you can do with your kids. I know it's now always easy to be home on a snow day, but if you need to be – here are some fun things for you to do with your little ones or big ones! There's a little something for everyone on this list. I know not everything will jump out as things to do, but find whatever speaks to you the most.
Here are my 101 Fun Things To Do on a Snow Day:
Play FORTNITE (or learn how to play)
Bake Brownies and decorate them
Bake cupcakes and decorate them
Picnic Lunch in the Living Room with your kids
Rent Movies all Day – Netflix, Hulu, Disney+ have some great ones
Make a Music Video with your kids
Online Shopping is always a fun thing for you to do
Sledding as a family or with some friends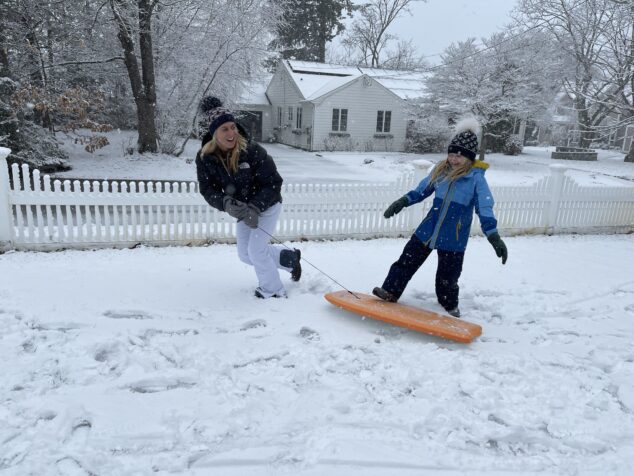 Make Snow Angels in the snow and take some photos
Shovel your Neighborhood to be kind and nice
Build LEGOS and create something massive
Play Barbie with your little ones
Make a Taco Night – create a fun taco bar
Create your Own Pizza – create a fun pizza bar
Make Smoothies – create some fun ones for you to have at home with fruits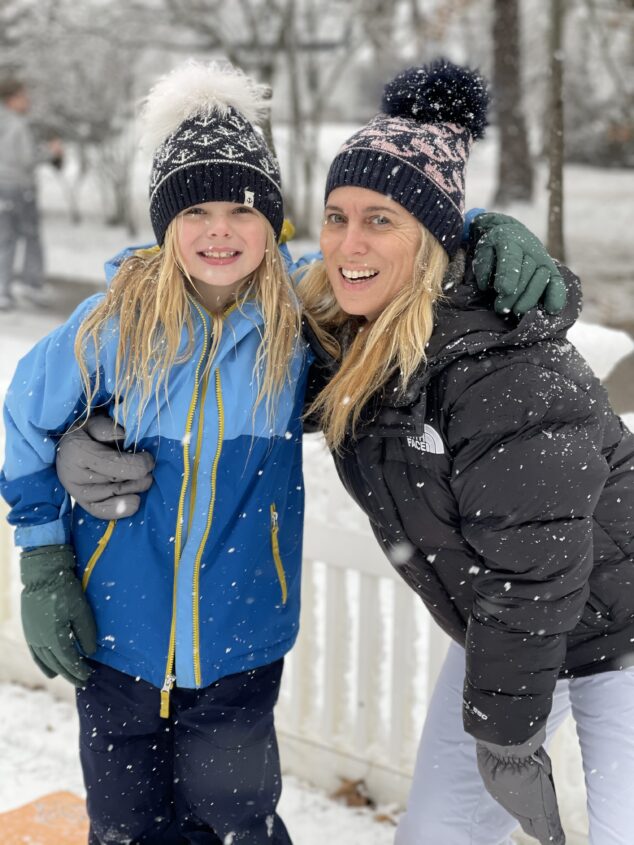 Read a Book – create a little reading nook for your child, too
Indoor Hockey you can have them do this one in the basement and living room
Snowball Fight with your family
Fashion Show – find some fun music and dance away
Make an Igloo – with your little ones
Play Restaurant – grab some plates and cups and make your own menus
Play School – grab books and notebooks and have some fun with this one
Take Funny Photos – post online or create your own little album
Snowball Tag – this is a fun thing to do with your family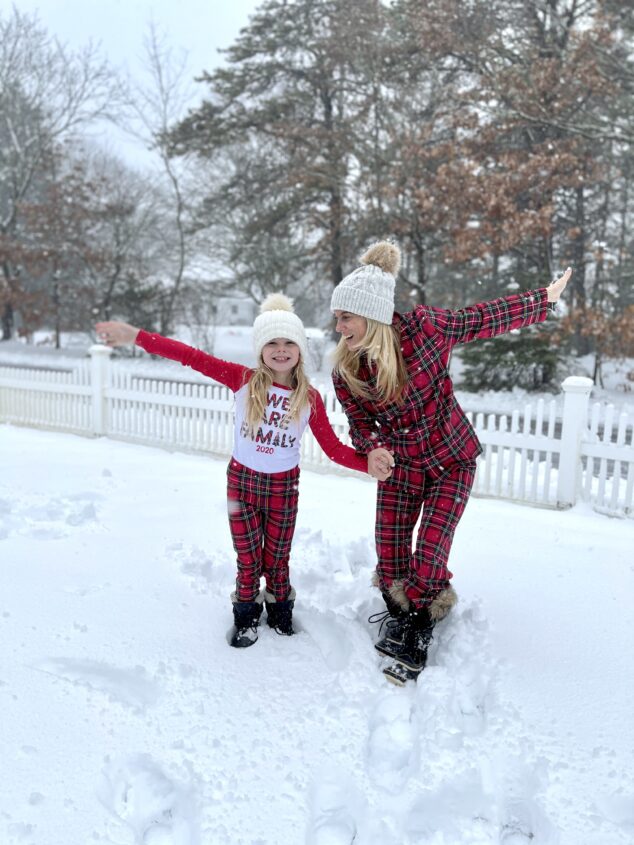 Watch YouTube Tutorials (that are kid friendly) – we're BIG YouTube Kids users, too!
Decorate your Bedroom with some new items or rearrange the furniture
Organize your Closet and make it easy to navigate and user friendly. 🙂
Catch up on all your SHOWS – It's always a great time to do this one
Make Rainbow Loom Bracelets – Or any kind of jewelry craft
Make Muffins – Breakfast time! These are always so much fun for you to make on your own
Braid your Hair – You can watch some of our hair tutorials on Instagram and TikTok!
Help your parents Clean the House
Start a Journal – This is always a fun thing to do
Pinterest – Head over and check out some of the variety of craft projects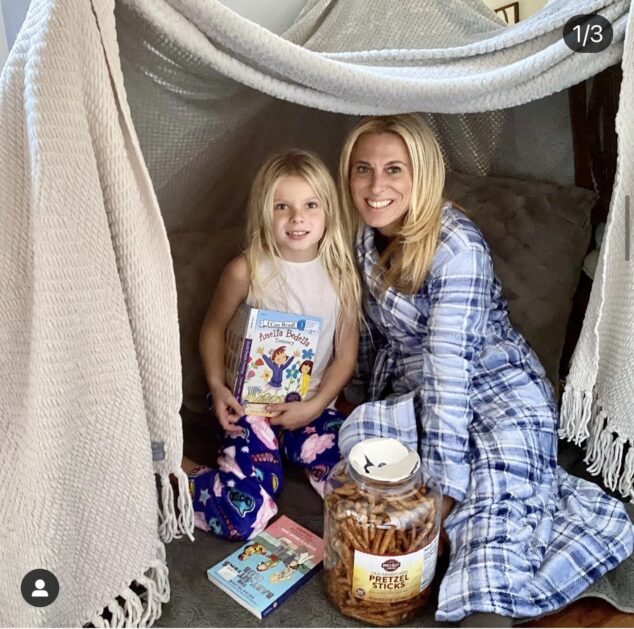 Write some Valentine's Day Cards or any kind of holiday card
Make a Scrapbook on Shutterfly or TinyPrints
Make Friendship Yarn Bracelets
Learn to Knit – This is a fun skill to pick up
Paint your Nails – Loving a manicure at home
Craft Projects all Day – This is the best thing to do with your kids
Listen to Music – Spend some time listening to some great music
Have a Dance Party – This is the funniest thing to do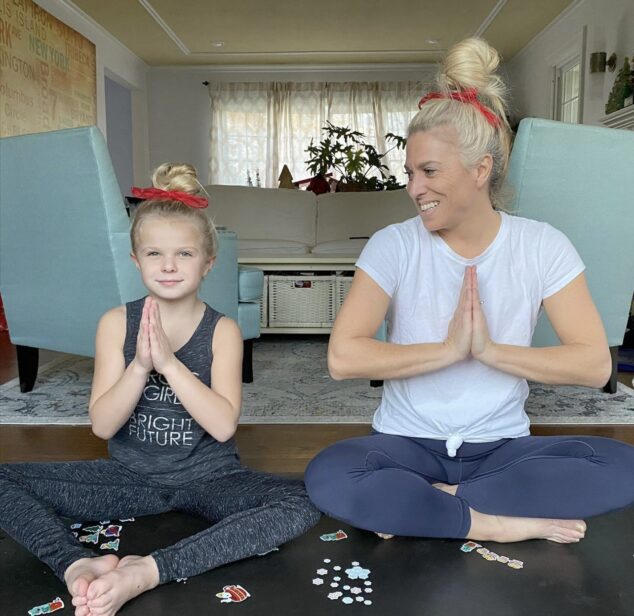 Play an Instrument or Practice – How much fun is this to do? Learn a new instrument.
Create Fashions for the Week
Have your Mom/Dad Cut your Hair –
Play MASH (remember that game?)
BattleShip
Monopoly
Scrabble
UNO
BINGO
Make Flashcards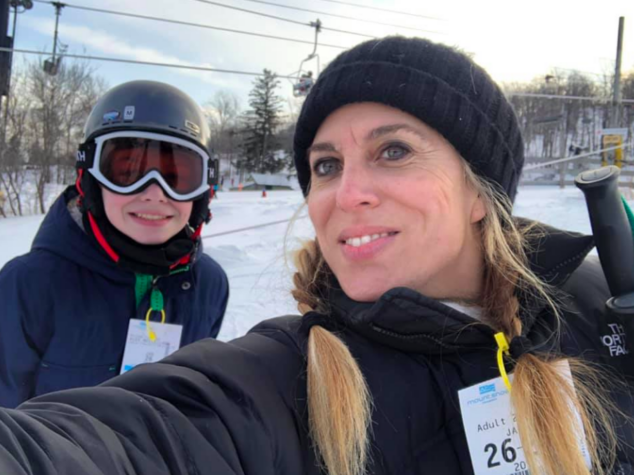 Have a NERF fight
Play-Doh Time
Make Cookies
Make a Sticker Chart
Call your Grandparents
Yoga for Kids
Old Maid Card Game
Create an Indoor Fort
Pillow Fights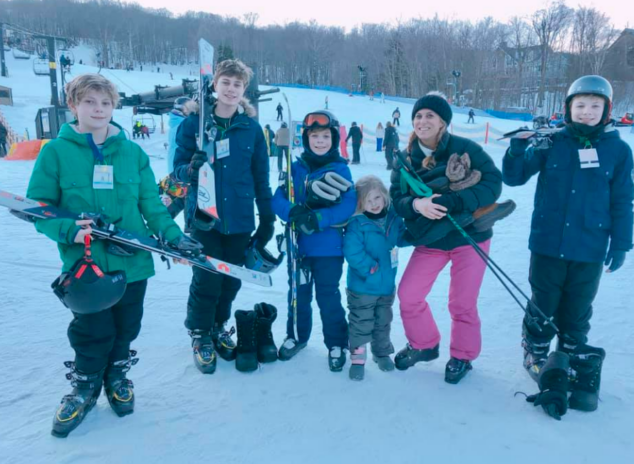 Nintendo DS games
PlayStation
Facetime your Friends
Wii
Wii U
Create your own Olympics
Make your own Sundaes
Create a Vision Board – Loving this to do with your family
HedBand Game
Checkers
Chess
Play with your Siblings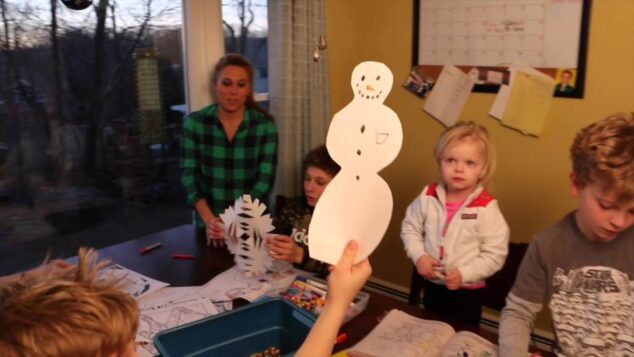 Stay in Jammies ALL DAY
Finger Paint Creations – My daughter loves to do this and enjoys it so much!
Get Free Printables Online to Color
Puzzles – This is something fun to do with your entire your family
Make your Own Games Up
Read Stories Aloud with your Siblings/Parents
Play I Spy
Make S'mores Indoors – This is a fun one to do on a snow day!
Help Fold Laundry – This is something every parent would love to have help with
Create Funky Hair Dos
Push-up Contest
Nap – Sometimes you just need a good old nap!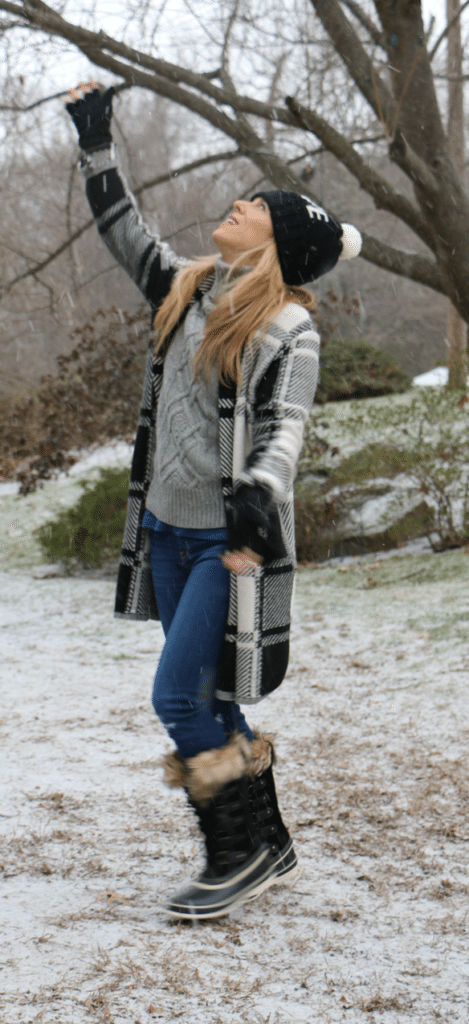 Write Letters to Friends – This is a fun thing for you to do and just make someone's day
Look at old Photo Albums – This is a fun one to do with your family
Find old Movies from when you were a Kid
Have a Puppet Show – This is a fun activity to do with your kids
Go through the House and find things to Donate
Make a Snow Castle
Go Fish Card Game
Make Dinner Super Early – Love doing an early dinner
Bring Coloring Food Outside – Dye the snow and see how cool it looks
Catch Snowflakes on your Tongue
Download new apps on your Tablet/iPod/Phone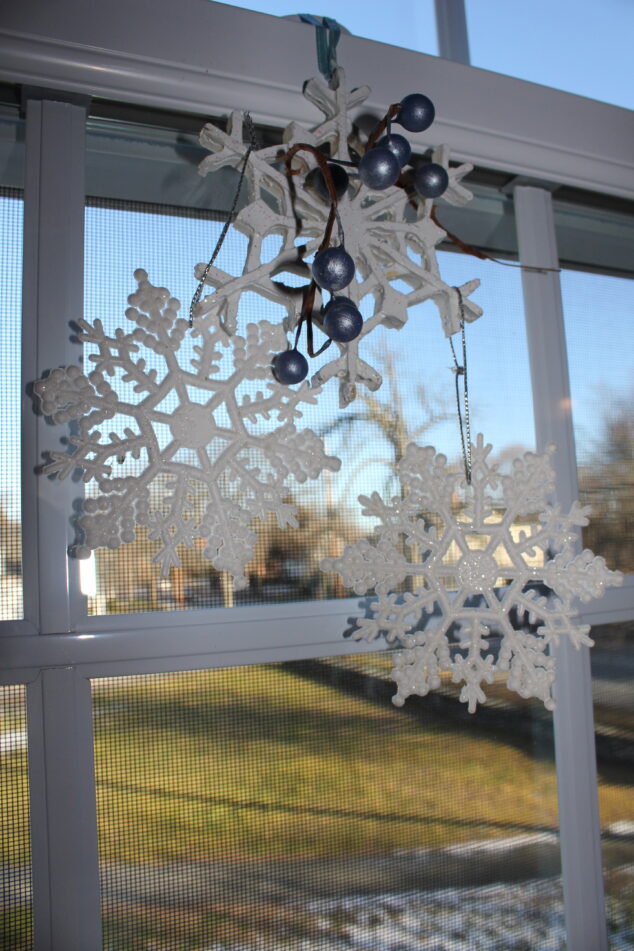 Take a warm bubble bath! – Whe it's cold outside you just need a fabulous, warm bubble bath
Make Paper Flowers – This is a blast to do with your kids.
Sheet Forts on your Bed – This is the most fun thing to do with your kids
Wonderball
Truth or Dare (nothing too crazy!) – This is a fun one to do with your kids
I hope these 101 fun things to do on a snow day help you out! They're so much fun to do and I hope they keep you VERY busy!
If you're looking for a more condensed list, here are 14 things to do indoors on a snow day.