Looking for an easy Halloween hairstyle? This is a fun and simple one for you to try and do for Halloween.
Easy Halloween Hairstyle – Bubble Braids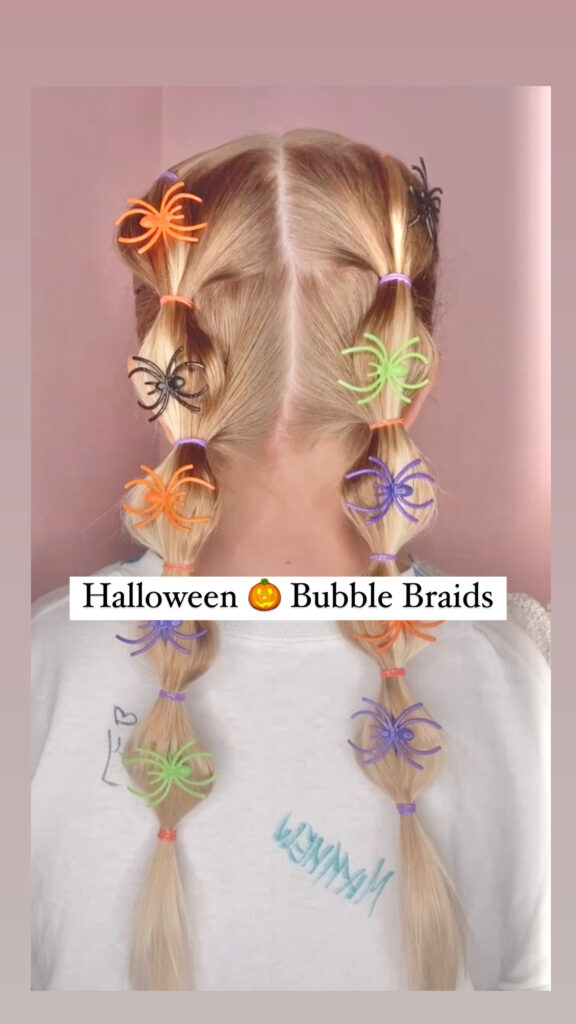 This is the cutest bubble braid hairstyle for Halloween. If you're looking for something fun, this is it! All you need are spider rings and orange/purple hair elastics. I love love love this one and it's one that can be done by anyone – I, promise!
If you've followed me for a bit online, you know I love to do bubble braids. They're one of my favorite hairstyles to do because they're simple and come out looking so cute. I love to put a seasonal twist on bubble braids whenever I can.
These are a cute way to wear them for Halloween. All you need are some fun Halloween-inspired hair elastics and spider rings. You can find spider rings just about anywhere right now during the Halloween season.
Halloween Hair Tutorial
View this post on Instagram
As you can tell, it's a pretty straight-forward and simple hairstyle.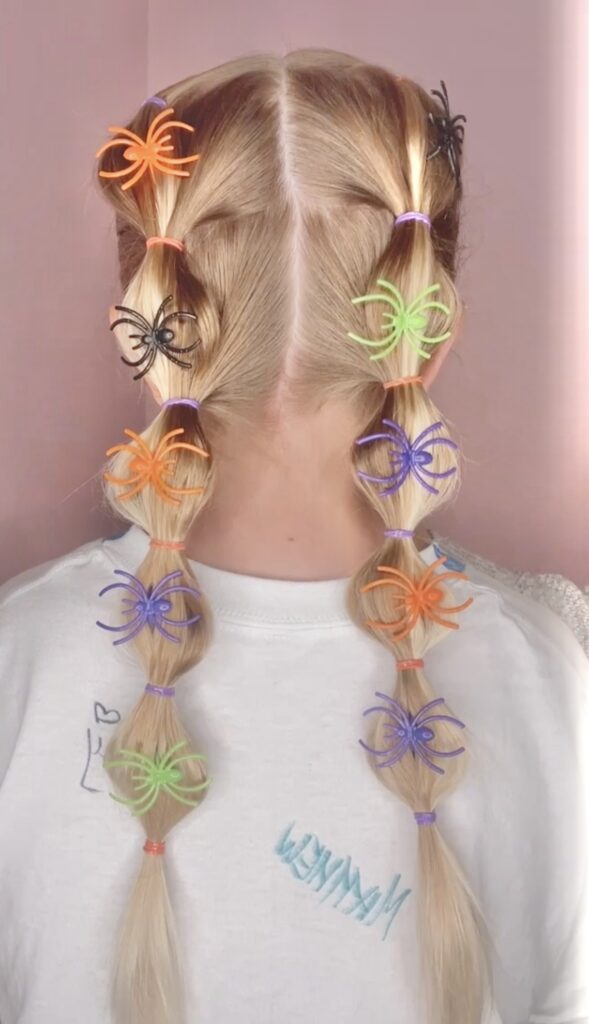 Let me walk you through the steps:
1. Divide the half in half on each side.
2. Take a small section on top and add a hair elastic.
3. Take a second section in the middle and bring the top one into it, add a hair elastic.
4. Bring all the hair together on the bottom.
5. Add hair elastics a couple of inches apart all the way down the tail of the hair that's left.
6. Gently pull on each section to create your bubble braids.
7. I then add a spider ring in the middle of each bubble braid.
It's the cutest hairstyle and comes out looking adorable! It's a fun one to do for Halloween because it's a show-stopper. Victoria always gets people asking about this hairstyle when she wears it. I just love it on her for the spooky holiday!
Hair Products We Love:
I'm always asked to share about our favorite go-to hair products. These are the ones that we use daily and couldn't recommend them more! We love these!
1. I love love love using these hair ties. These are fantastic for keeping the hair from creasing and they don't damage the hair either.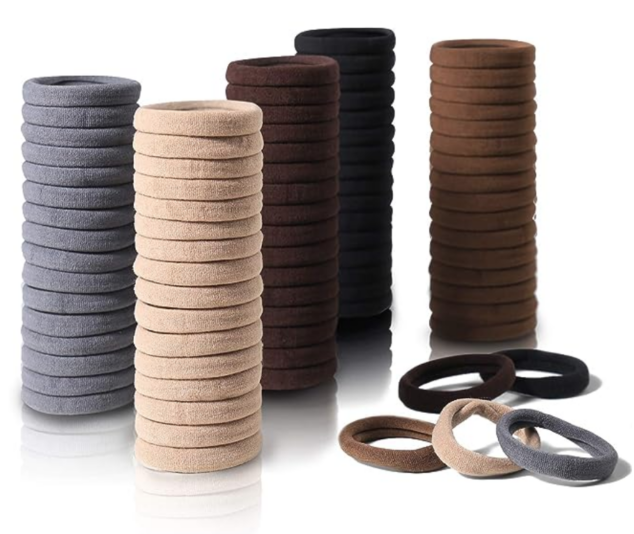 2. I love using a leave-in conditioner spray on Victoria's hair before I start. I just like to make sure there aren't any tangles before we get going.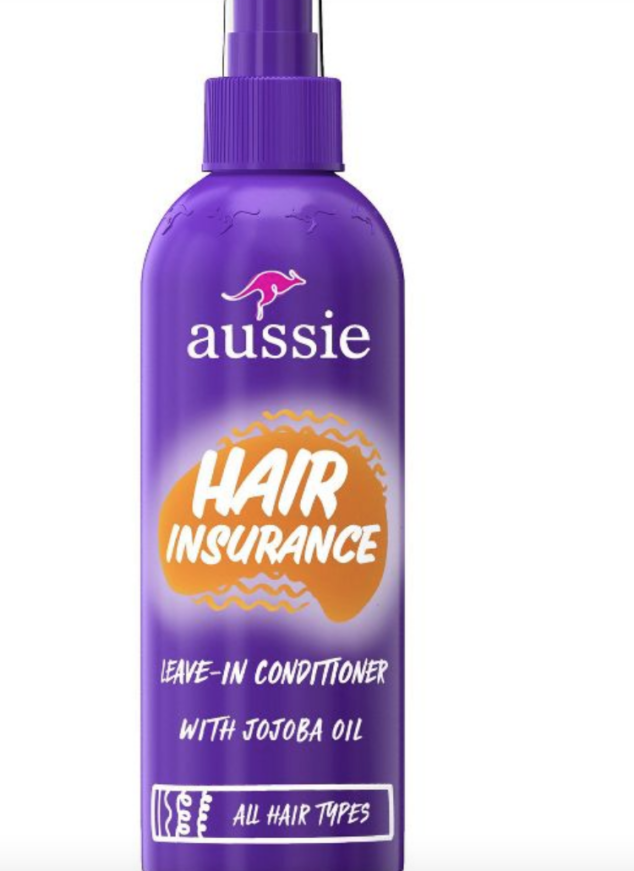 3. Looking to tame the flyaways? This hair wax stick is amazing to use!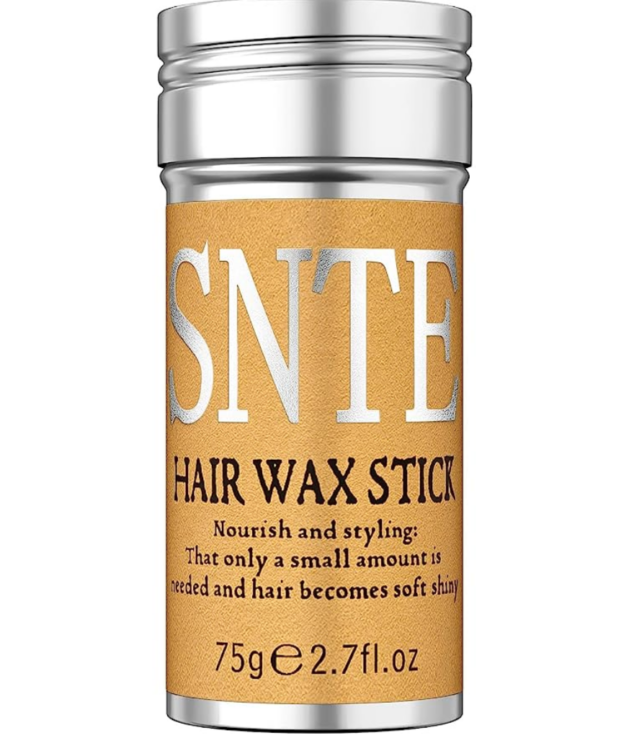 4. These are the
hair elastics
that I've been using lately. They're durable and don't damage the hair. The quality is incredible, not to mention they're super inexpensive.