I've been getting emails lately asking me "How to wear (insert item)…" I love getting emails because it (literally) makes my job easier.  And I love knowing there are questions out there on the fashion front for moms. I'm obsessed with a black blazer for women – how to wear it and what to wear with it!
Black Blazer for Women
Ahh… Black Blazer for Women. Let's take a moment because it's amazing and the best item for every woman to have in her closet. It's also the best choice for a classic look. I love that a woman can really change it up a bit, too. It's all I live in during the fall and winter  months ahead!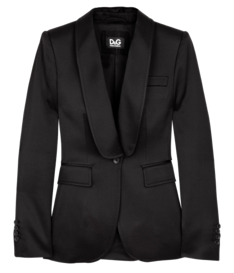 The questions keep coming … Should I get one Black Blazer for Women? Is there a certain style I need? How do I wear it casually? Can I purchase one I can wear both casually and dressy? Can I pair it with jeans? Are there certain styles for this particular fall/winter? Do I need to spend a lot of money on one? etc… etc… etc…
When it comes to a Black Blazer for Women, everyone needs one. I say this because the Black Blazer is one of the most versatile pieces you can have in your wardrobe.  The beauty of the Black Blazer is that any style is always in, it's just a matter of it fitting you comfortably.  There's no need in breaking the bank when you're on the hunt for the "perfect" Black Blazer.  Go to discount stores.  Go consignment.  Go vintage.  Go Target!  You'll be able to find something to fit your fancy.
In styling your Black Blazer for any occasion, see what I've put together… keeping in mind that this is the same Black Blazer for every outfit, and just adding a pop of color to each one!
Here's all about adding some denim and a fab pair of flats. Easy as can be and I feel like every woman has these essentials in her closet.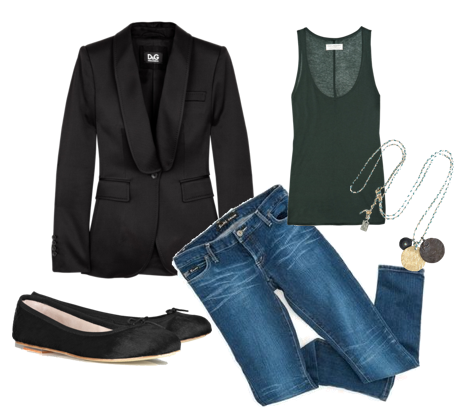 I love this one because it's a simple look, but elegant. I love a pair of black trouser pants. Super classic for work and play!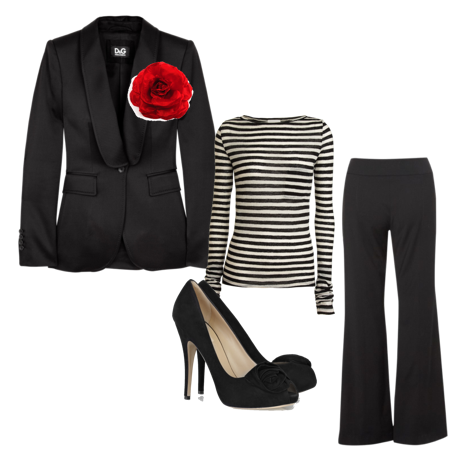 I love this Black Blazer for Women look because here's a way to dress it up for work and then have it carry you right into dinner. It's super classic and elegant and I love it so much!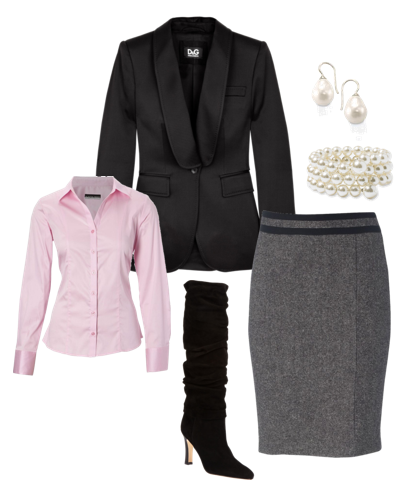 Pair your Black Blazer for Women with a power dress! Oh, yes – here is a perfect way to dress it up and add some color through some accessories!! I love the pop of red!!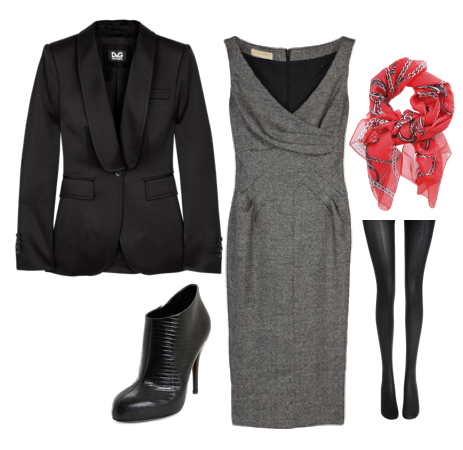 I'm all about black boots. Every woman needs a pair of boots, hands down!!!!!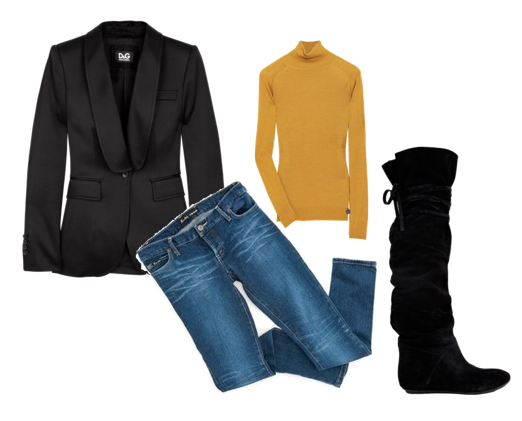 I hope you enjoyed these easy looks that you can put together. I don't want to showcase anything too crazy because it's not what fashion is about. It's about feeling your best in what you have at home. It's about how you feel when you're wearing something. It's about knowing that you can conquer the world in a simple black blazer.
Make sure you follow us on YouTube, too! We've been sharing some fashion and beauty content there.