Welcome to our Spring Cleaning List Guide! Spring is officially here and it's time to clean, organize, and prep your house for the new season.
Spring Cleaning List Guide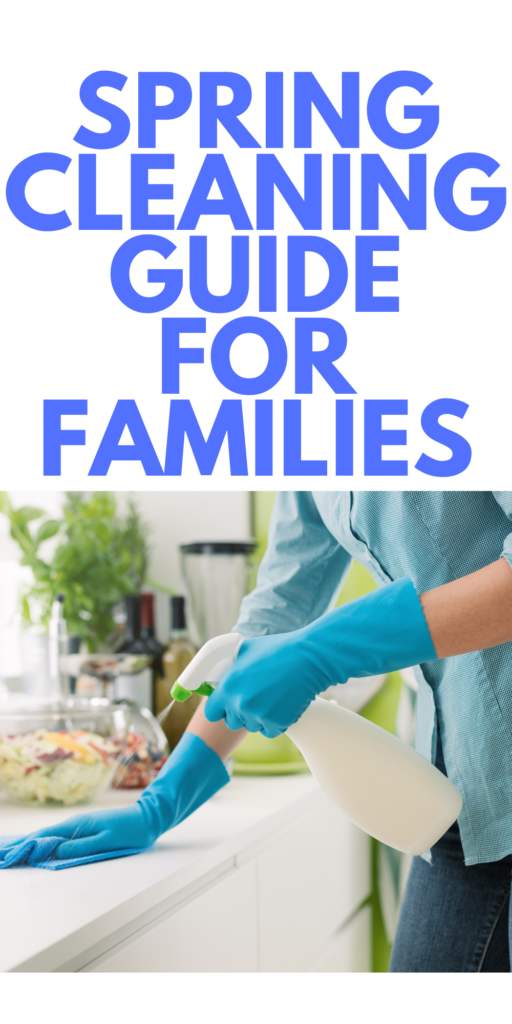 I've teamed up with my bestie – Vera from Lady and the Blog – to share with you our 2021 Spring Cleaning List Guide. There are so many amazing cleaning products out there, but we wanted to make it easier for you to narrow down exactly what you need this spring.

Many of us have been home (non-stop) for the last year. Whether we've been working from home, overseeing school from home, or just trying our best to keep up with life (parenting, marriage, roommates, school) from home – we think it's fair to say that our homes all probably need a really good SPRING CLEANING!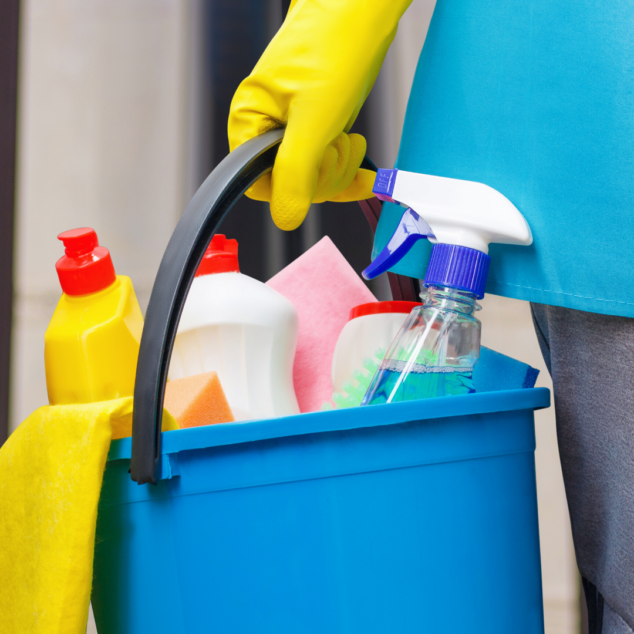 We're featuring cleaning supplies and products that are worth checking out right now. These items will make cleaning your house easier and quicker. They also work well and can be used throughout the year (not just for spring cleaning!).
We're thrilled to have S.O.S® on board as a Spring Cleaning Guide sponsor this year! They're an amazing brand that helps people keep their homes and spaces clean as can be.
We are excited to spotlight one of their products to share with you in our Spring Cleaning Guide – S.O.S® Soap Pads.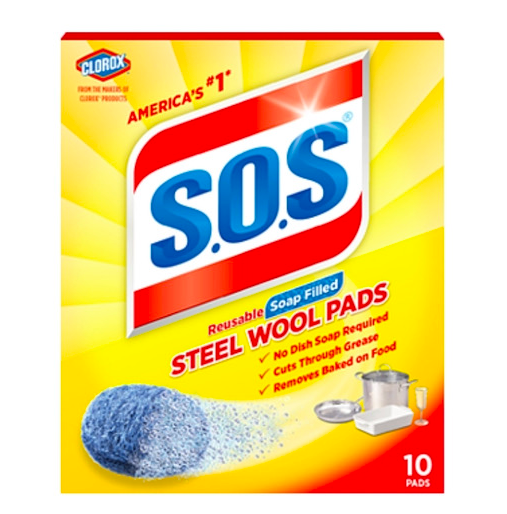 These are incredible to use for your cleaning needs. Made with durable steel wool and saturated with long-lasting, grease-fighting soap, S.O.S pads are powerful and versatile enough to tackle an incredible variety of cleaning projects both indoors and out: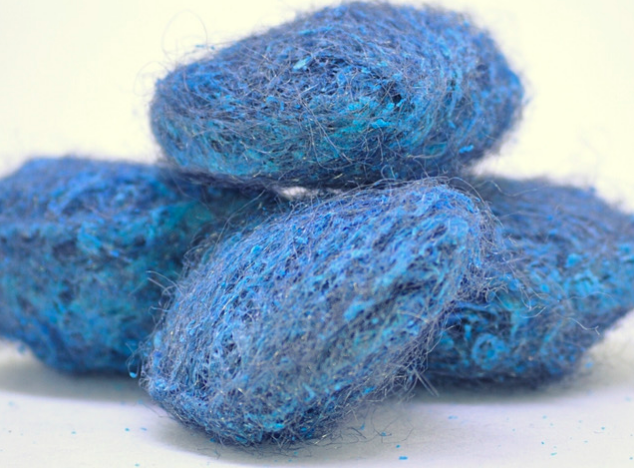 Power through grease and baked-on food on pots, pans, and casserole dishes
Degrease oven racks
Eliminate coffee and tea stains from mugs and carafes Clean glassware and plastic containers
Degunk removable glass refrigerator shelves and microwave trays Scour garbage cans
Remove sticky labels from glass jars and bottles
Say goodbye to soap scum and hard water stains on shower doors and ceramic sinks and bathtubs
Scrub grill grates to avoid compromising flavor
Clean patio furniture, garden tools, golf clubs, muddy cleats, plastic headlights, chrome bumpers, wiper blades, tires
Talk about getting your Spring Cleaning UNDERWAY!
There's a reason S.O.S has been around for over 100 years, and there's a reason S.O.S is the #1 selling soap pad today.
After all, the best tool for scrubbing pots & pans is also the perfect solution for quick clean-up jobs all around the house. Just grab a pad, wet, and scrub!
Spring Cleaning Cleaning Tools And Supplies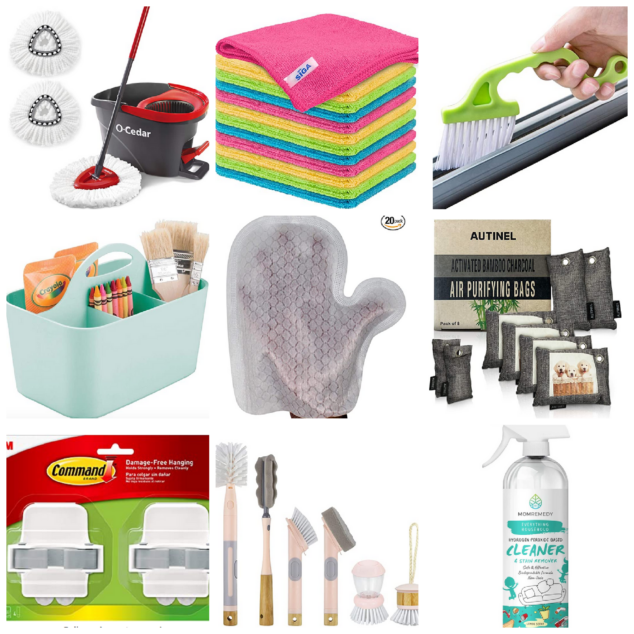 O-Cedar EasyWring Microfiber Spin Mop & Bucket Floor Cleaning System // Microfiber Cleaning Cloths // Hand-held Groove Gap Cleaning Tools for Cleaning Doors, Windows // Plastic Portable Craft Storage Organizer Caddy Tote // DUSTING MITT // Bamboo Charcoal Air Purifying Bags // Command Broom and Mop Grippers // Cook with Color 6 Pc Kitchen Dish Brush Set // MomRemedy products

Organization Tools and Supplies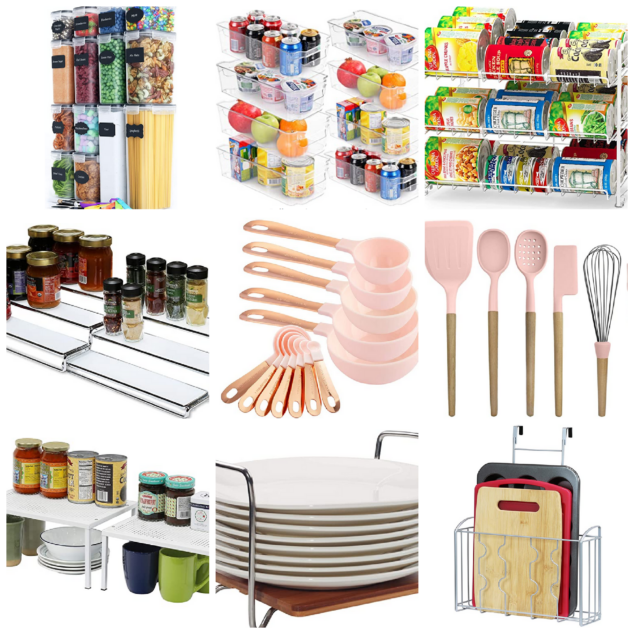 Food Storage Container Set // Home Set of 8 Pantry Organizers // Stackable Can Rack Organizer // 3 Tier Expandable Cabinet Spice Rack Step Shelf Organizer // 12 PC Measuring Cups Set and Measuring Spoon Set/Copper Coated Stainless Steel // 6 pc Non-Stick Silicone Utensil Baking Set with Rounded Wooden Handles for Cooking and Baking // Expandable Stackable Kitchen Cabinet and Counter Shelf Organizer // Plate Dish Holders Organizer Adjustable Size 9″-13″ // Over the Cabinet Door Organizer Holder
Hopefully, these products will help you in your Spring Cleaning! We know it can feel overwhelming to get going on your cleaning, so we want to share with you this easy 21-Day Spring Cleaning Guide: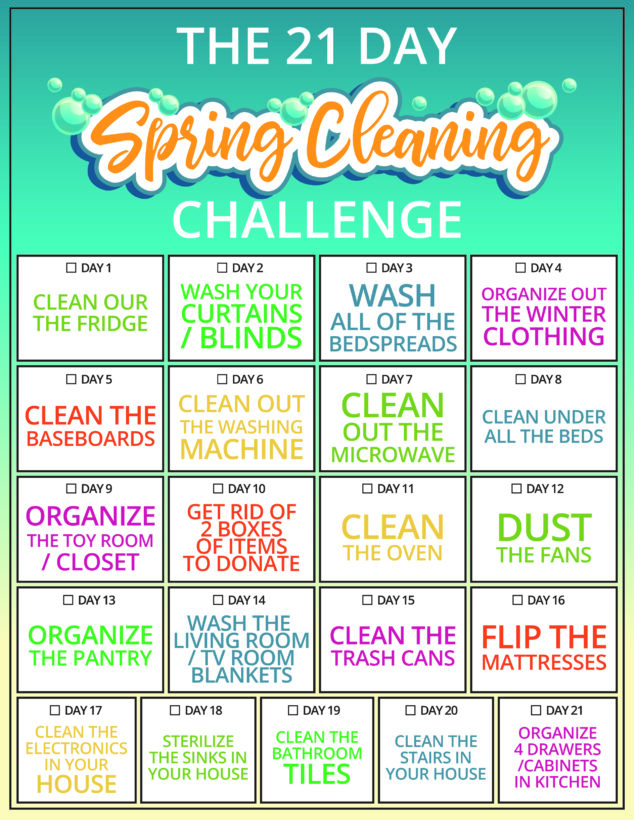 This is from my personal 21-Day Spring Cleaning Challenge. This is what I use to help me get through everything I need to clean in my house!
Tips for Spring Cleaning:
Take it day by day
Have a plan in place
Create a list (or use the above printable)
Make sure you have your family help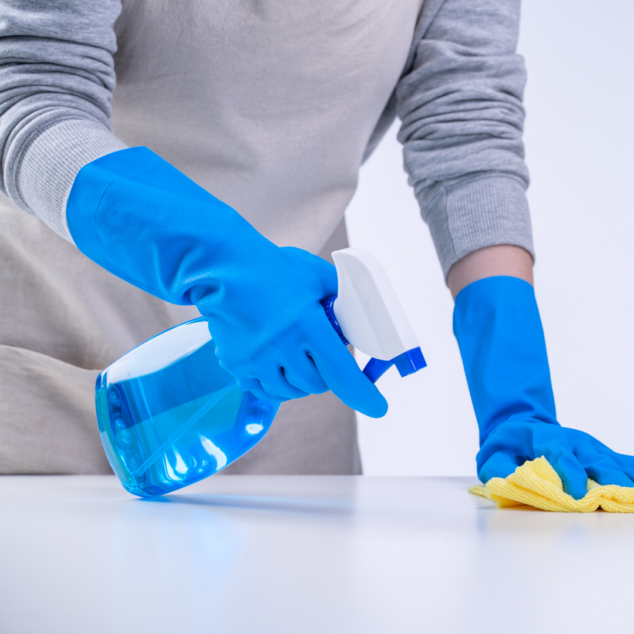 We don't know where the whole concept behind SPRING CLEANING came from, but it's something that we see so many people talking about right now. We hope our lists help you manage and get everything done in your home.
Make it enjoyable by playing some music or listening to a podcast as you go! You can always find something that will keep you moving. We love to call each other when we're cleaning because it passes the time.
Here are 50 Things To Do Outside this Spring with Kids
If you need more of a weekly cleaning list: